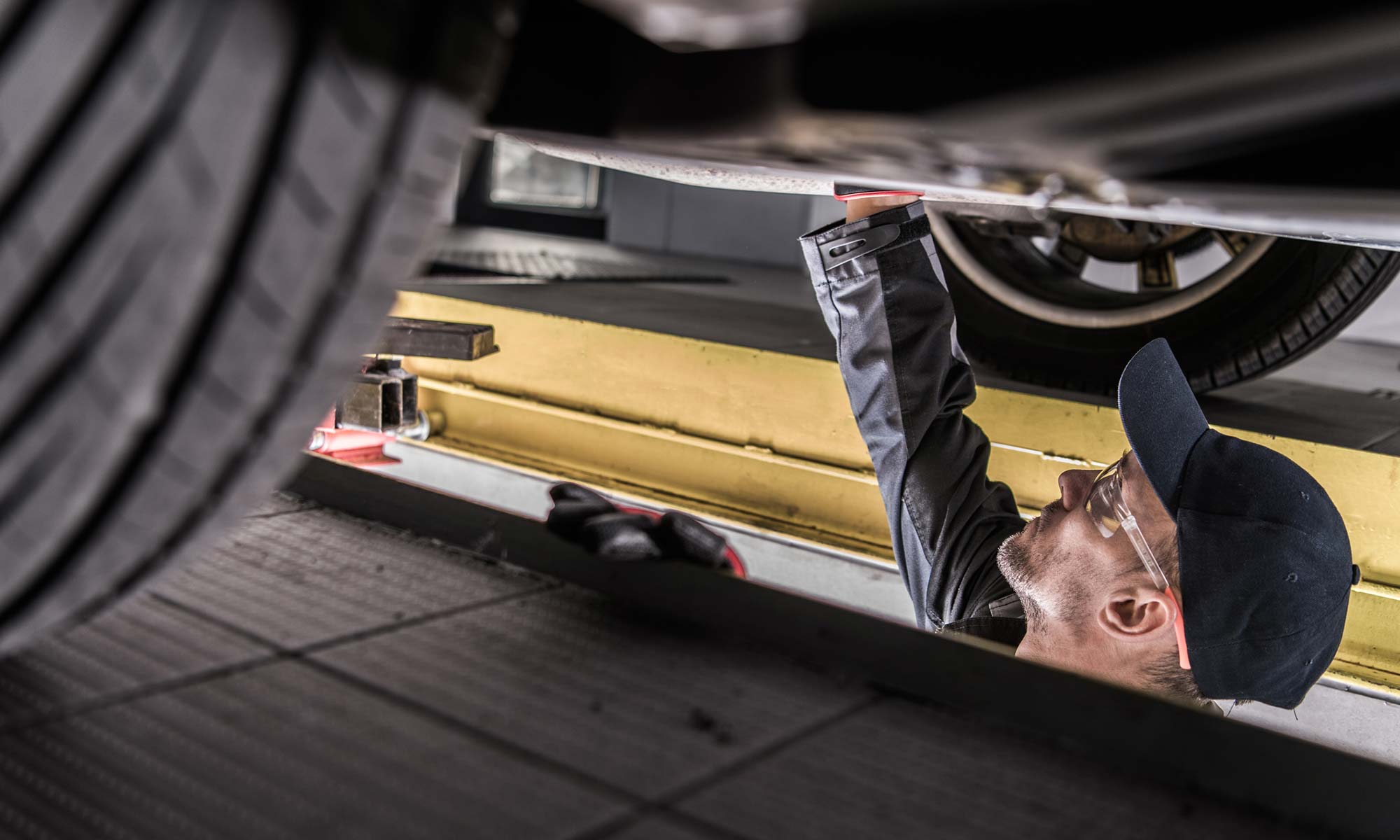 Once your vehicle's initial factory warranty has expired, there are many types of warranties and vehicle service contracts that can help you when faced with unexpected and costly repair bills. From an extended auto warranty, a powertrain warranty, a bumper-to-bumper warranty or any other type of auto protection plan, it's important to understand what each can offer you and your vehicle in terms of protection.
One of the most common and often misunderstood types of warranties is what is known as a drivetrain warranty. Unlike a powertrain warranty, which protects the components that power your vehicle, such as your engine, a drivetrain warranty focuses on the parts of your car that transfer that power to the driving wheels, transmission, driveshaft, and axles. A drivetrain warranty will often include the wheels themselves.
For manual transmission vehicles, the following components are covered under a drivetrain warranty:
The Rear axle with hypoid bevel gear
Final drive
Flywheel, Clutch
Gearbox
Propeller shaft
Rear axle
Differential
The following are drivetrain warranty components on automatic transmission vehicles:
The Torque converter
Transmission
Propeller shaft
Rear axle
Differential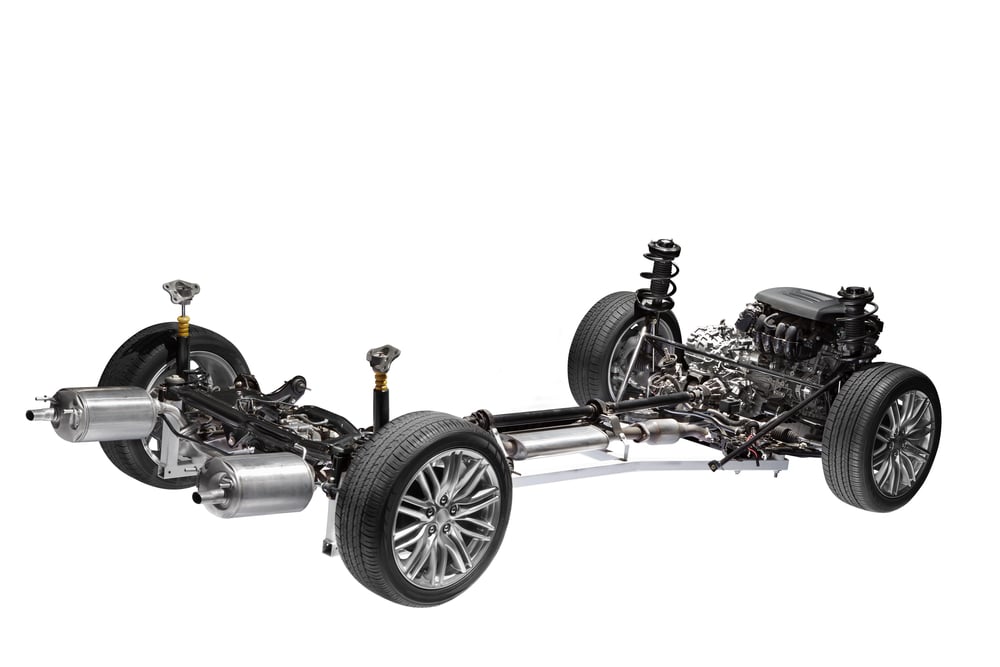 When selecting an extended warranty or service contract for your vehicle, it's essential to understand what components are or aren't covered in your plan. At Endurance, we understand the importance of knowing the differences between a drivetrain warranty and any other kind of vehicle protection. By selecting the wrong coverage, you can be left uncovered and responsible for any costly repair bills you may face.
Drivetrain Warranty vs. Powertrain Warranty
As mentioned before, the main differences between a drivetrain and powertrain warranty are:
A drivetrain warranty includes coverage for the transmission, driveshaft, axle shafts, and wheels. Your vehicle's engine is not covered under this type of plan.
A powertrain warranty is focused on the parts that make your vehicle move. This includes everything from the engine itself to the transmission and every component that allows energy to transfer from the motor to the wheels.
It is also important to remember that most extended auto warranty providers will not include any aftermarket or custom-built parts or components under their covered repairs. Regular maintenance is also important, as failure to maintain your vehicle can also lead to you voiding your coverage.
It is also important to remember that most extended auto warranty providers will not include any aftermarket or custom-built parts or components under their covered repairs. Regular maintenance is also important, as failure to maintain your vehicle can also lead to you voiding your coverage.
What's the Difference Between Insurance and an Extended Car Warranty?
When you get insurance for your vehicle, you agree to a contract between yourself and your insurance company to protect yourself from any potential financial loss. However, most insurance plans will only help cover against damages caused by an accident, theft, or natural disaster. If you experience any mechanical breakdowns or need other repairs caused by normal wear and tear, you're left paying those repair costs on your own.
Thankfully, this lack of protection is why a factory warranty is put into place by the manufacturer of your vehicle, promising that their product will perform in a particular way for a specific period of time. If your vehicle does not meet those standards, the manufacturer will reimburse you for any repairs or replacements as outlined in your warranty.
However, most factory warranties typically last three years or 36,000 miles – whichever comes first. Once that coverage expires, any repairs you may face outside of what your insurance covers are left to you to pay. Thankfully, an extended warranty or vehicle protection plan, such as one from Endurance, can help provide you with protection from mechanical breakdowns or other unexpected and costly repairs so you can have peace of mind for the road ahead.
Endurance Can Help Protect Your Drivetrain
When you experience any drivetrain or other type of unexpected breakdown with an Endurance protection plan, follow these simple steps:
Find and Choose a Repair Facility – A key benefit to the coverage provided by independent companies like us at Endurance is that our network of repair facilities goes beyond what automakers have to offer. Simply take your car to any affordable, reliable, and trustworthy mechanic or repair facility in your area and know you'll have help with any costly repairs. Better yet, each of Endurance's protection plans can also help cover the costs of routine maintenance, such as oil changes, thanks to the EnduranceAdvantageTM.
Give the Mechanic Your Coverage Information – All coverage holders with Endurance are issued a contract and contract number. When visiting a repair facility, present them with this information to help them know if your plan covers the necessary repairs. Not only is it that simple, any one of Endurance's coverage plans automatically comes with a free year of Endurance Elite Benefits where you can receive extra perks like 24/7 roadside assistance, key fob replacement, and more.
Get Your Car Diagnosed – After having your contract information, the mechanics will run several diagnostics to pinpoint the issue with your vehicle. Once the problem has been determined, the facility will relay this information to us before starting repairs.
Wait for your Repairs – Once approved, all you need to do is sit back and wait for your repairs to be completed. If they are expected to take awesome time, Endurance can work with you to help with finding a rental car as a part of your Endurance Elite benefits. You can also receive trip reimbursement for food and lodging for up to three days if you happen to experience a breakdown 100 miles from hope with the help of the trip interruption benefit.
Pay the Deductible (if applicable) – Some vehicle service contracts may or may not have a deductible. This is typically paid at the end of the repair after your car is back in your possession.
Take Your Car Home – Once any applicable deductibles have been paid, you're all set! Having your vehicle protected with any Endurance vehicle protection plan means we've got you covered for the cost of any:

Parts
Labor
Any applicable taxes.
Why Should You Protect Your Drivetrain Warranty with Endurance?
Endurance Elite Benefits. All our plans come with added benefits such as two tire repairs or replacements, 24/7 roadside assistance, collision discounts, and more.
Outstanding Customer Service. Providing you with industry-leading auto protection is just one part of what we do. Our Customer Service department operates with laser-focused integrity to deliver on our promise of providing you peace of mind through reliable vehicle protection.
We Cut Out the Middleman. While many companies are not direct administrators of the vehicle protection policies they sell, Endurance is. We handle everything from quote to claim with no middleman and no-runaround
Comprehensive Coverage at the Best Price. When searching for coverage on your new or used vehicle, price is undoubtedly a factor. Drivers wishing to protect as many components as possible in their warranty coverage will likely pay more for their policy compared to somebody only wishing to protect a limited number of parts.
No matter the type of coverage you are looking for, Endurance has options for every need, including the most comprehensive coverage available with EnduranceAdvantage. As the most comprehensive auto protection package available, you're not only covered for unexpected repairs and breakdowns, but also up to $3,500 of routine maintenance costs with services such as engine diagnostic checks, tire rotations or alignments, and more.
Drivetrain Protection with Endurance FAQs
How does drivetrain protection from Endurance differ from the rest?
Not only do our protection plans cover your drivetrain and more, each one offers 1 free year of Endurance Elite Benefits, which includes perks you can't find anywhere else. Elite Benefits provide up to two tire repairs or replacements per year, key fob replacement, and more.
How can I file a claim with Endurance?
We've outlined the best practices to take when filing a claim with Endurance. We also recommend downloading the Endurance Mobile App on the Apple Store or on Google Play to easily access Roadside Assistance in case of emergency!
Does Endurance provide Roadside Assistance?
Yes, Endurance offers 24/7 roadside assistance that you can access through the Endurance Protect App or the number provided to you when signing up with us.
More like this
Extended Warranty

When driving on roadways around the world, the thing most car owners fear is being involved in an accident. However, mechanical breakdowns are the thing that every average driver should..

Read More

Extended Warranty

Every car owner knows how important it is to keep their vehicle in the best possible condition at all times. This means making sure that you are getting the proper..

Read More

Extended Warranty

Driving down the road only to experience an issue with your vehicle's steering capabilities is a terrifying experience, regardless of if you are driving a new vehicle or an old..

Read More