"Drivetrain" refers to the components of a car that delivers power to the wheels. As we all know, cars need wheels to move at all so this part of the vehicle holds the most importance.
Unlike a powertrain warranty, a drivetrain focuses on the parts that come after the engine.
The following are drivetrain warranty components on manual transmission vehicles:
The Rear axle with hypoid bevel gear
Final drive
Flywheel, Clutch
Gearbox
Propeller shaft
Rear axle
Differential
The following are drivetrain warranty components on automatic transmission vehicles:
The Torque converter
Transmission
Propeller shaft
Rear axle
Differential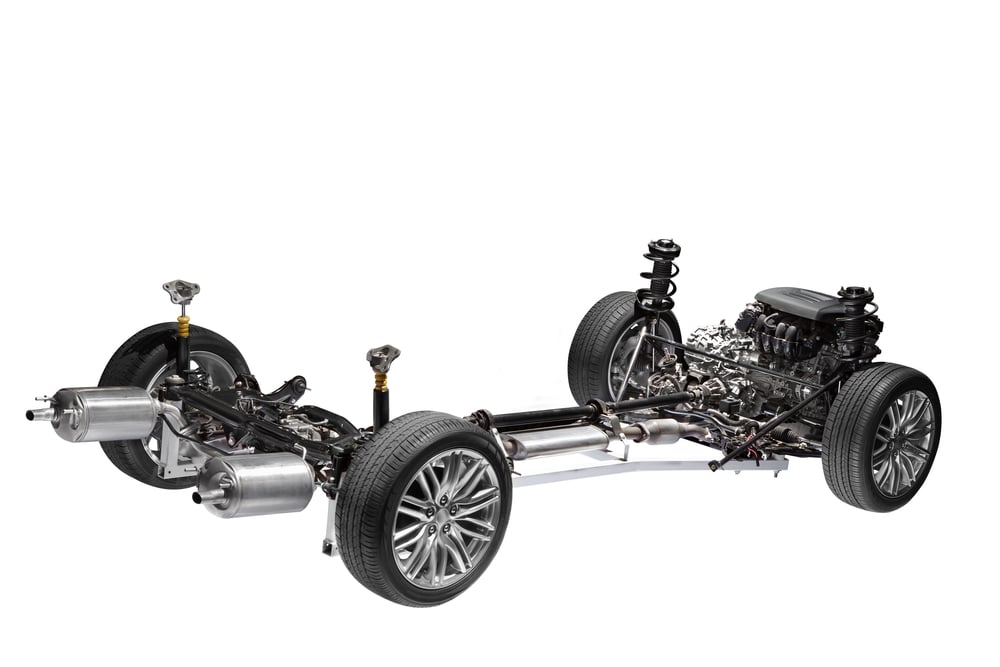 Many tend to confuse drivetrain and powertrain warranties because of how similar they seem, but they both play two different roles when it comes to vehicle protection.
We highly recommend familiarizing yourself with your drivetrain warranty to truly understand all the components that are and are not covered.
Choosing the wrong coverage plan can lead to uncovered repairs that can cost thousands of dollars!
SAVE THOUSANDS ON REPAIRS WITH ENDURANCE!
FREE ONLINE QUOTE
Drivetrain vs. Powertrain: The Difference
The main difference between a drivetrain warranty versus a powertrain warranty are:
A drivetrain warranty includes coverage for the transmission, driveshaft, axles, and wheels, yet but the motor/engine is not covered.
A powertrain guarantee is focused on the parts of a car that allow a vehicle move to move. This includes the motor to the transmission itself to every single part allow energy to transfer from the motor to the wheels.
The drivetrain components and the coverage on them actually ensure that a vehicle last well past the core powertrain life. Drivetrain warranties are arguably more important to consider drivetrain coverage in addition to powertrain coverage. The drivetrain warranty option lacks coverage for a vehicle's protection, but they make up for it by lasting significantly longer.
SAVE THOUSANDS ON AUTO REPAIRS WITH ENDURANCE!
FREE ONLINE QUOTE
Whats The Difference Between Insurance and An Extended Car Warranty?
A warranty is a formal guarantee that the manufacturer of a product makes, promising that their product will perform in a particular way for a specific period of time.
Insurance, on the other hand, provides protection when accidents happen to your vehicle.
The warranty is put into place in the event that the product (which is your vehicle) doesn't perform precisely as specified when initially purchasing it.
When the original manufacturer's warranty has expired, sometimes manufacturers will choose to offer additional protection, known as an extended warranty.
We highly recommend getting a drivetrain warranty on top of insurance to ensure your investment has total protection!
Endurance offers a wide range of protection plans that can give you peace of mind for the road ahead.
SAVE THOUSANDS ON AUTO REPAIRS WITH ENDURANCE!
FREE ONLINE QUOTE
How Does A Drivetrain Warranty Work With Endurance?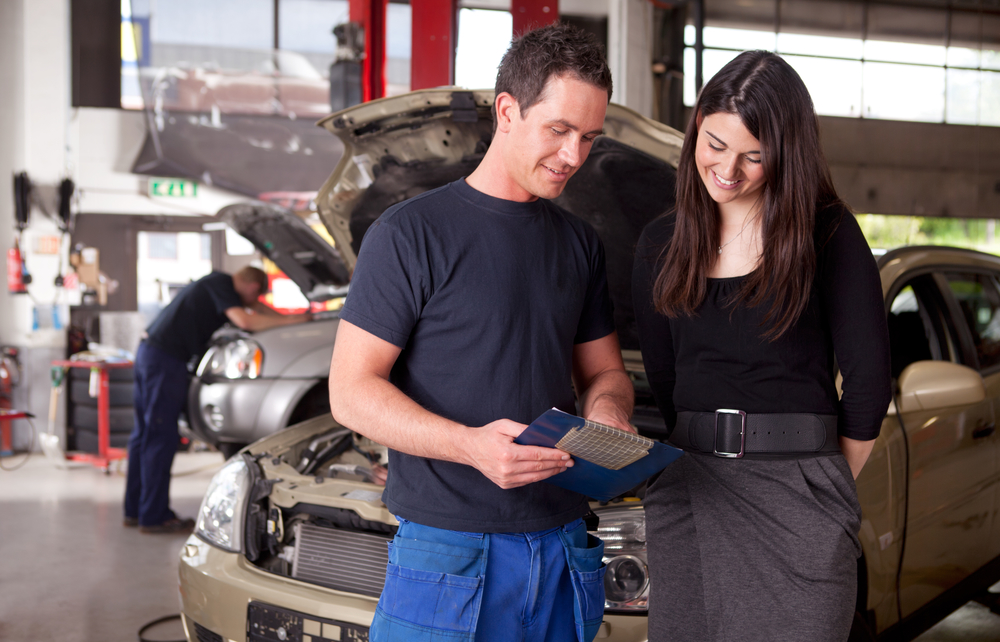 Here's how a drivetrain warranty works whenever you get an alert from your car or should you experience a breakdown:
Find And Choose a Repair Facility– A key benefit to coverage provided by independent companies Endurance is that the network of repair facilities goes beyond what automakers have to offer. Take your car to any affordable, reliable and trustworthy mechanic or repair.
Get Your Car Diagnosed– If you don't already know what is wrong with your car then all you need to do next is have the mechanics run several diagnostics to pinpoint the issue with your vehicle. The will relay this to your coverage provider.
Give the Mechanic Your Coverage Membership Card– All coverage holders with Endurance are issued a membership card. They will use this whenever their car needs repairs and give it directly to the mechanic so they can relay the info and pricing to us.
Pay the Deductible (if applicable) – Some contracts may or may not have a deductible. This is typically paid at the end of the repair after your car is back in your possession.
Take Your Car Home– Endurance vehicle service contract is designed to cover repair bills in total including:

Parts
Labor
Any applicable taxes.
SAVE THOUSANDS ON AUTO REPAIRS WITH ENDURANCE!
FREE ONLINE QUOTE
Should You Buy a Drivetrain Warranty For Your Vehicle?
To keep things short—yes! Car repairs can cost you a lot of money, even if the repair is relatively small.
By getting coverage with Endurance, you won't owe the mechanic any money! We'll handle the heavy work and get your back on the road in no time.
We strive to empower confidence for the road ahead and we do so exactly that when it matters most.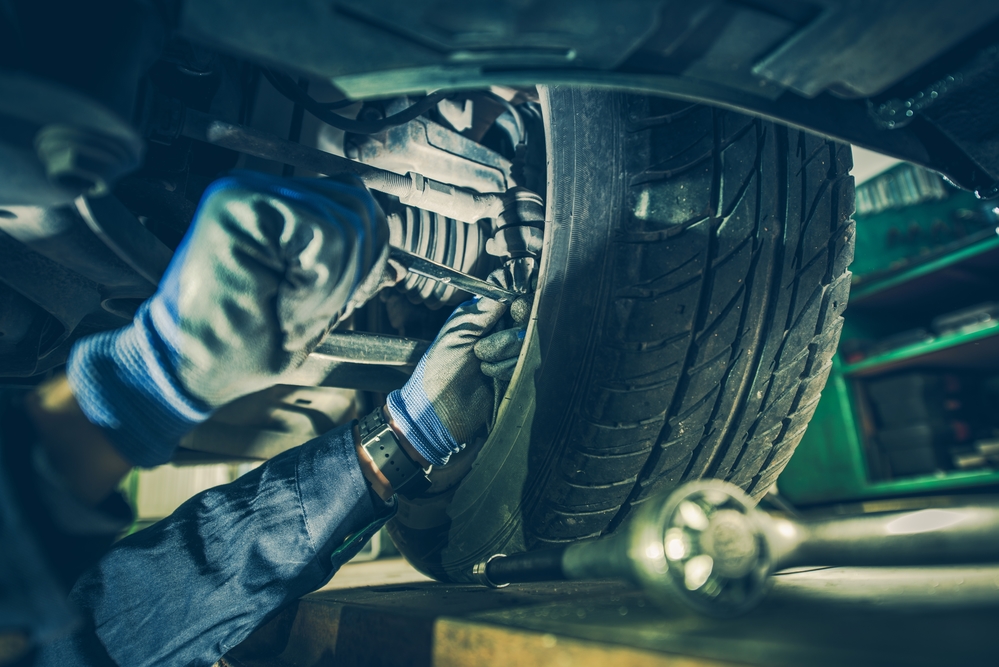 Why Should I Get An Drivetrain Warranty With Endurance?
There's probably a million more but for now we're going to explain why Endurance is the best coverage provider.
The Endurance Elite Membership: Our plans come with this amazing membership that offers tire replacements, ID theft protection, and shopping vouchers!
Award-winning customer service: Endurance has been nominated (and won) countless awards and certifications related to our service. We pride ourselves on providing service to our customers from purchase all the way to when they are using their coverage.
All Policies Are Backed By The Best: Every company is only as good as the company that backs them. While many companies are not administers of the vehicle protection policies they sell, Endurance is. There's no middleman involved. All policies are backed by AmTrust financial, the same insurance company that backs world-renowned companies such as Volvo, Microsoft, and Mazda.
Comprehensive coverage at the best price: When searching for coverage on your new or used vehicle, price is undoubtedly a factor. Smart drivers wishing to have every component under the hood protected with warranty coverage will pay somewhat more for their policy than somebody only wishing to protect a limited number of items. Endurance has options for every kind of driver.
Highest accreditations: Accreditation is the key to knowing if you are working with a reputable provider. The two most important accreditation that an extended car warranty company can receive include.

Vehicle Protection Association (VPA).
In discussing the credibility of Endurance we mean to demonstrate that we work hard to achieve such a high-rank among consumers.
We hope you found this article clarifying as we also want to make it our mission to educate drivers. Endurance knows that having smart and knowledgeable drivers from all walks of life is only good for our business of delivering worry-free driving.
With all of the information and benefits listed above, the myriad of added perks, and industry leading service, it's no wonder why Endurance is the best extended coverage provider to choose!

FAQ's: Drivetrain Warranty with Endurance
How does a drivetrain warranty from Endurance differ from the rest?

Endurance offers the Endurance Elite Membership which includes benefits you can't find anywhere else. Members are provided up to two tire replacements per year and even protected against ID theft! Learn more here.
What are the steps to file a claim with Endurance?
We've outlined the best practices to take when filing a claim with Endurance. We also recommend downloading the Endurance Protect App to easily access Roadside Assistance in case of emergency!
The app is also available for iOS.
Does Endurance provide Roadside Assistance?
Yes! We offer 24/7 roadside assistance that can be accessed through the Endurance Protect App or the number provided to your when signing up with us.