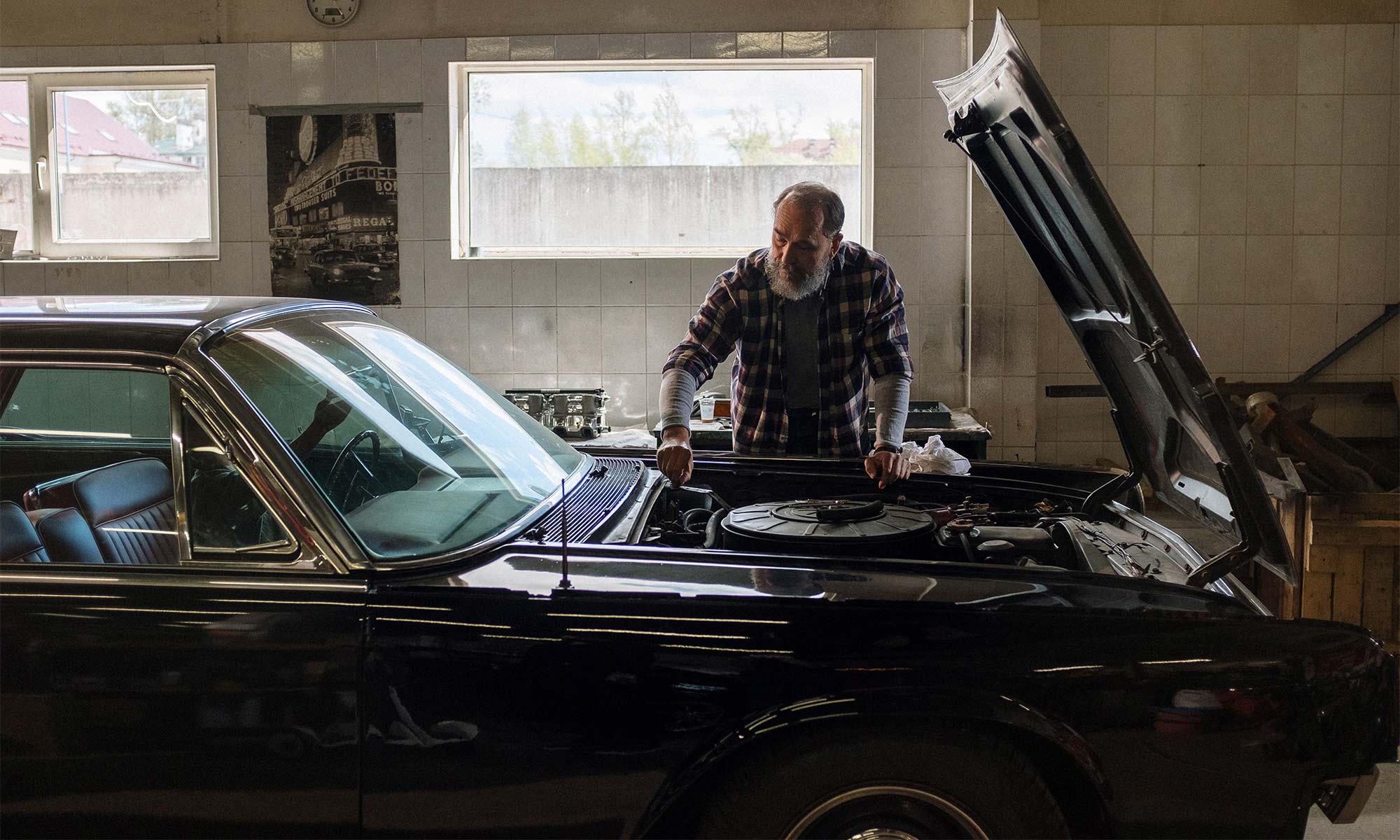 Finding a reliable vehicle that can last for years to come is the goal of any prospective car buyer. After all, with today's advancements in vehicle technology, we'd like to think most cars are built to last. However, no matter how much the automotive industry has advanced in terms of reliability, there are still only so many miles a vehicle's engine can take before repairs or rebuilds are needed.
Factors such as the age of your vehicle, its model, wear and tear, and more can all impact the extent of repairs you may need and how much they can cost. If you are looking to purchase a new vehicle or wondering about your current car's mileage, it's important to learn just how much mileage is just "too much." This knowledge can help you save on potential repairs but also help you identify how long a vehicle may last.
How Long Can I Expect My Vehicle's Engine to Last?
When it comes to vehicles, it's important to remember that no two are alike. Even those of the same make and model can vary in a variety of ways. The same can be said with how well they wear over time, along with several other factors that go into determining how long you can expect your vehicle to last. 
Overall, the average vehicle owner can expect to get around 150,000 miles out of their vehicle. However, it's noted that following a proper preventative maintenance calendar can double the lifespan of a typical car or truck. If you are unsure of your vehicle's recommended maintenance schedule, your owner's manual may have more information.
It's also essential to remember that there is a distinction between used vehicles and those coming off a dealership lot regarding how much mileage you can expect. While a new car can last an average of 150,000 miles, what you can get out of a used car is heavily dependent on the prior owners.
A used car in good condition will often be those whose previous owner(s) stayed up-to-date on their recommended maintenance schedule. Vehicles whose prior owner(s) neglected maintenance will have a far shorter projected lifespan and more repairs and may only barely hit the 150,000-mile average. 
Ultimately, while a vehicle's model can certainly impact the mileage you can expect, it will not make a significant difference, as vehicle repairs will often become larger and costlier as more miles are put onto the engine. If you are considering purchasing a high mileage vehicle compared to one with low mileage, be sure to check all available maintenance records before finalizing your car shopping. If the records show that the previous owner(s) neglected the vehicle's maintenance schedule, it may be best to find another option, as failing to perform any essential yearly maintenance can result in unexpected and costly repairs.
Avoid costly repair bills for your low or high mileage vehicle with an auto protection plan like EnduranceAdvantage™. We offer three levels of Advantage protection to help extend the life of your vehicle, including Prime with its unlimited odometer mileage upon plan initiation. EnduranceAdvantage offers comprehensive vehicle protection and up to $3,500 in yearly maintenance services included – at no additional cost to you.
How Long Can Diesel Engines Last?
While an average car can last up to 150,000 miles, diesel owners should expect their engine to last far longer than gasoline-powered cars, trucks, or SUVs. In fact, in some cases, a diesel engine can actually last as long as 1,000,000 miles or for over 30 years on the road before any major repairs are needed, so long as standard maintenance is regularly performed.
This is mainly due to the different methods by which a diesel engine functions compared to gasoline engines. Because of this difference, some automotive manufacturers offer models with a diesel engine option, such as Jeep Wranglers, Chevrolet Silverados, Ford F-150s, Toyota Tacomas, and others. Depending on your vehicle needs, options such as these may be the right choice for your next car.
Common Repairs for Higher-Mileage Vehicles
Regardless of whether you have a diesel engine or a gas engine, there are many common repairs that car owners may need for high mileage vehicles. While specific repairs will depend on your vehicle's make/model, there are various car "milestones" that can help you keep track of any necessary maintenance or potential problem that may occur. 
These milestones correspond with your vehicle's mileage and typically occur at:
35,000-40,000 Miles
During the early stages of a car's life cycle, the 35,000 to the 40,000-mile marker is when the first maintenance services need to occur. While major parts shouldn't require maintenance yet, tires, brakes, and electronic checks will all likely need to be checked regularly at this interval. 
Save on essential maintenance with a vehicle protection package like EnduranceAdvantage. It offers up to $3,500 in regular maintenance services such as oil and filter changes, tire rotations, and engine diagnostic exams. Rest easy knowing Endurance is there to help you with unexpected repairs and your vehicle's maintenance schedule.
65,000-70,000 Miles
A vehicle within the 65,000 to the 70,000-mile window should have their tires replaced, if not done so already. Some timing belt and gasket repairs could also be required, though most modern cars can surpass 65,000-70,000 miles with very few repairs. However, vehicles become more at risk for unexpected breakdowns or repairs once past this milestone, so preventative maintenance becomes more important as more miles are added. 
Be sure you stay ahead of all your vehicle's maintenance needs. Save on replacement tires with an Endurance protection plan that comes with 1 FREE year of Elite Benefits. Included with the purchase of any of our auto protection plans, Elite Benefits offers two tire repairs or replacements per year. 
100,000+ Miles
Once your vehicle is past 100,000 miles, the repairs it may need can vary depending on the type of vehicle you have, how often it is driven, and where. Vehicles primarily used as "weekend cars" or those driven more on highways can often last longer than those used more in a city environment. This is because the constant stop-and-go traffic in cities puts excess strain on a vehicle's engine, causing it to wear more quickly than normal.
Along with possible engine problems, vehicles above 100,000 miles can also experience transmission problems, alternator issues, and other major mechanical breakdowns that can make repairs necessary. To avoid these potential issues, it's important to keep an eye out for signs that something is going wrong with these major parts so that you can get them fixed before a major failure occurs.
Maintenance costs can also vary wildly, with the most expensive makes and models potentially costing upwards of tens of thousands of dollars over a 10-year period. Depending on the technological sophistication of your vehicle, repair costs can be immense when something major breaks down, so it's always best to take preventative action. 
How Can I Keep My Engine Running for Longer?
Truthfully, there is no definitive answer as to how many miles is too many miles on a vehicle's engine. In fact, if you have a reliable and extremely high mileage car that has been maintained properly, there's no reason you shouldn't keep driving it.
That's why sticking to a preventative maintenance calendar is so important. For most vehicles, it's recommended that you get an oil change every four to six months and check on your fluid levels as well at this time. Additionally, handle seasonal tasks such as ensuring your windshield wipers are working properly, inspecting your windshield for any cracks, top off fluids, rotate your tires, and check on your car's battery level before the fall and winter months.
Beyond routine maintenance, be a vigilant driver and make a note of anything different you notice regarding your vehicle's handling or performance. Listen for abnormal sounds under the hood, and don't disregard warning lights when they appear on your dash. If you are unsure if your vehicle requires maintenance or repairs, it's recommended to review your car's maintenance schedule in the manual and visit a licensed repair facility. Failing to do so and instead electing to have repairs or maintenance done at home or by a friend can potentially lead to more costly repairs and other issues, such as voiding your auto warranty.
Protect Your High Mileage Car
With the proper care, many cars, trucks, and SUVs can last well past the 100,000-mile mark or more, with the average vehicle lasting upwards of 150,000 miles. Some Toyotas have even been known to last up to 300,000 miles!
Ensure your vehicle lasts as long as possible with the help of a vehicle protection plan like EnduranceAdvantage. Along with providing the most comprehensive vehicle protection plan available, each level of EnduranceAdvantage comes with up to $3,500 in regular maintenance coverage. Services such as oil and filter changes, alignment checks, tire rotations, and PSI checks are covered at no additional cost. 
To learn more about any Endurance protection plan, request a free, no-obligation quote. Visit our Learning Center to find more insightful articles on expert auto tips, maintenance how-to's, extended warranty comparisons, and more.
More like this
Expert Auto Tips

Retired professional racecar driver Danica Patrick is a pioneer in the world of motorsports. Her breakthroughs include being the first woman to lead an Indianapolis 500 race (the 89th running..

Read More

Expert Auto Tips

Buying a new car can be incredibly exciting and can open up a whole new world of possibilities. There are so many vehicles on the market, and no matter what..

Read More

Expert Auto Tips

Changing your oil and keeping your tires at the correct PSI are two great ways to keep your car running smoothly and driving safely as the seasons change. Your vehicle's..

Read More