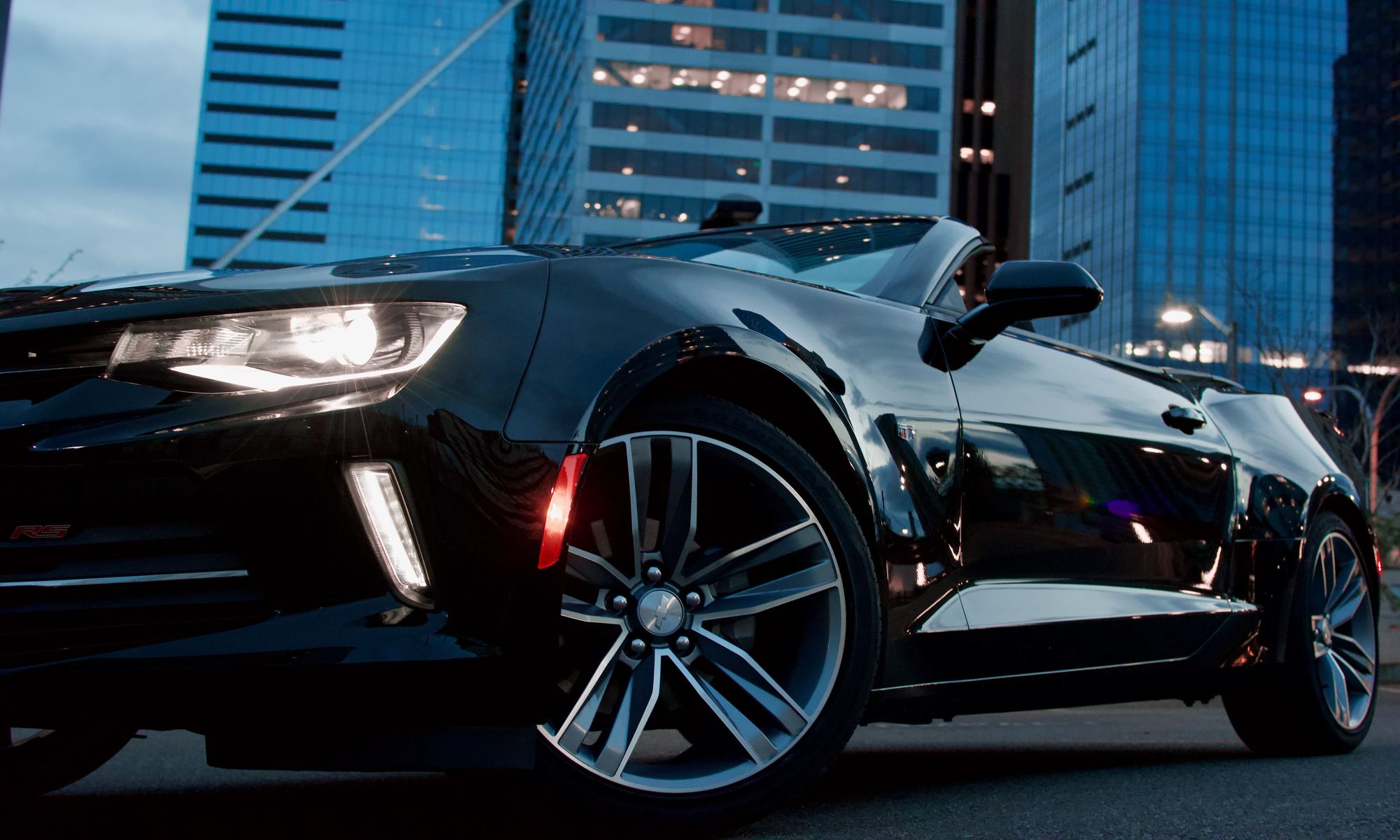 When it comes to the types of factory or extended warranty coverage for your vehicle, few can be as crucial as a powertrain warranty. The powertrain system of a car provides and converts power to the vehicle. The term "powertrain" may also apply to motorbikes, airplanes, boats, and various other machinery pieces that use an engine for power. But when it comes to your vehicle, a powertrain warranty covers the parts of it that are in charge of moving it, like the engine, which turns the driveshaft through the transmission.
To truly understand what is and isn't covered with your powertrain warranty coverage, it's essential to familiarize yourself with what a warranty is, how it differs from insurance, and how your car's powertrain operates.
What's the Difference between Insurance and a Car Warranty?
To simplify the two, car insurance covers your vehicle from accidents while extended warranties cover you from the cost of unexpected repairs. More specifically, a warranty of any kind is a formal guarantee that the manufacturer of a product makes, promising that their product will perform in a particular way for a specific period. So when it comes to purchasing a brand new car or most other types of new vehicles, you'll get factory warranty coverage. 
The warranty is put into place if the product (your vehicle) doesn't perform precisely as specified when initially purchasing it. But that coverage won't last forever, usually lasting between 3 years/36,000 miles or 5 years/60,000 miles, whichever comes first. So once that original manufacturer's warranty has expired, sometimes manufacturers will choose to offer additional protection, known as an extended warranty.
Some extended warranties, also known as vehicle service contracts when coming from providers other than your automaker, such as the Advantage protection plan from Endurance, can also include regular maintenance in their coverage. Think how when you buy a new Apple device, you can purchase AppleCare to protect your device once the original warranty has expired, which is exactly how an extended warranty or vehicle service contract works.
Warranties also can come in several different forms, but the powertrain warranty is often considered to be the most important one, as a powertrain warranty covers the costlier parts of your car, like its engine and transmission and can help save you thousands of money.
What is a Powertrain?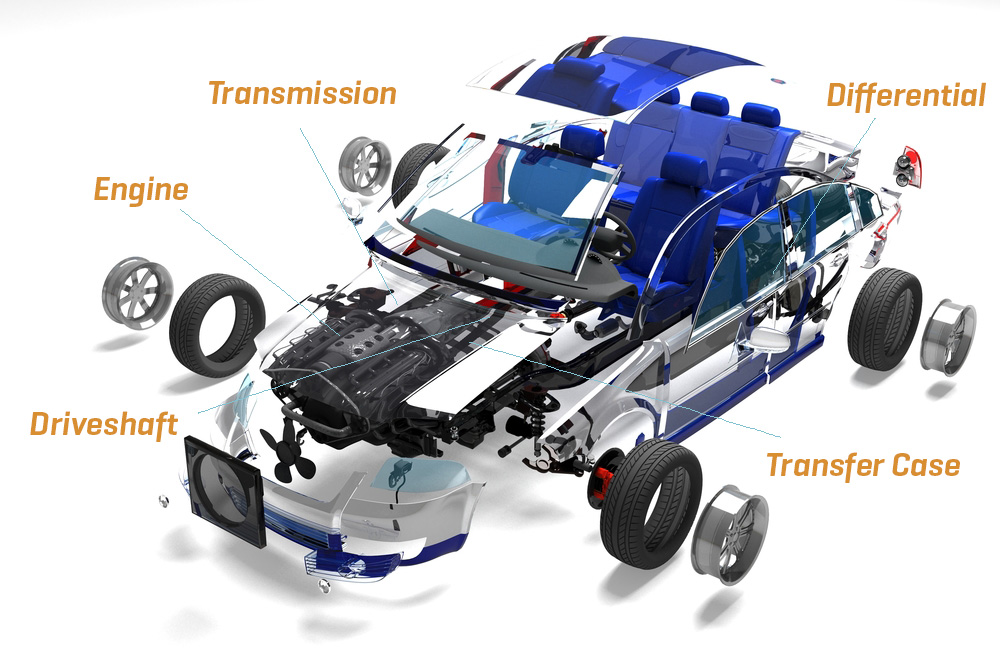 While a car's engine is a major part of its powertrain, it's not the only one. For example, the components of a vehicle's powertrain include:
Engine
Driveshaft
Transmission
Transfer Case (for four-wheel and all-wheel drive vehicles)
Differential
Internal Working Components of an Engine
The Engine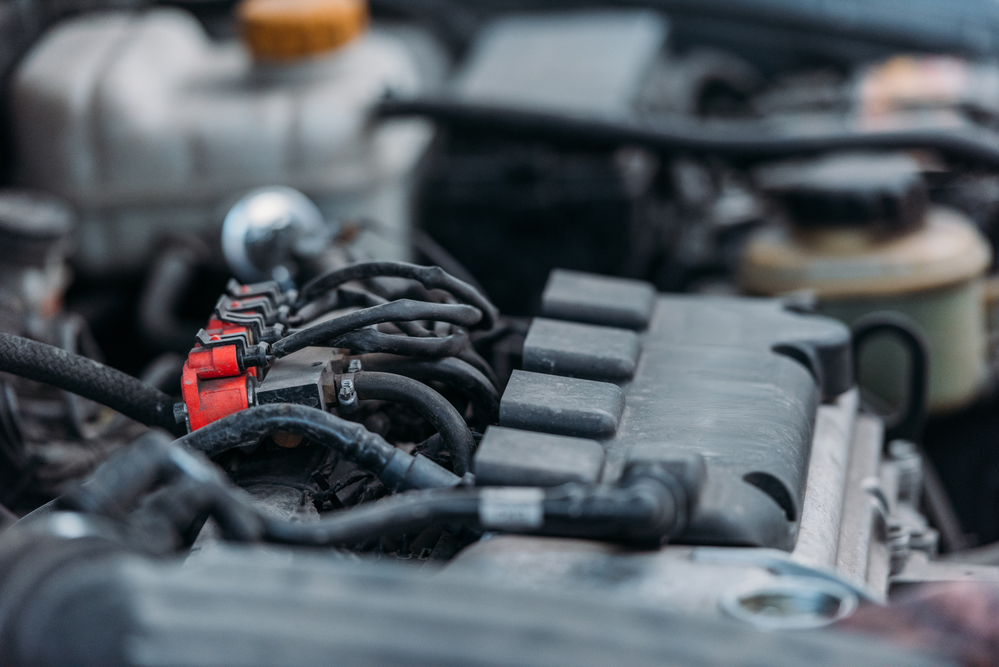 Your car's engine is an extremely important piece of this powertrain warranty puzzle. The engine burns air and fuel to generate power for moving your vehicle. As mentioned in the powertrain warranty, the car engine consists of the whole engine block and the internal components.
The parts and components of the engine block can include:
Hoses
Sensors
Bolt-on Components
Internal parts and components of the engine itself can include:
Pistons
Timing Belt
Gears
Exhaust and Intake Valves
Oil Pump
Keeping the engine maintained adequately with frequent oil changes ensures that your car's powertrain warranty is valid. It is worth mentioning that modifications, neglected maintenance and physical damage to your car may result in a rejected powertrain warranty claim on the engine. 
With the Advantage auto protection plan from Endurance, you can be certain that you'll have extensive powertrain coverage while also being able to save on some of its most important maintenance needs. With up to $3,500 in regular maintenance services, including up to three oil and filter changes, you can be certain your car's powertrain will be protected.
Differentials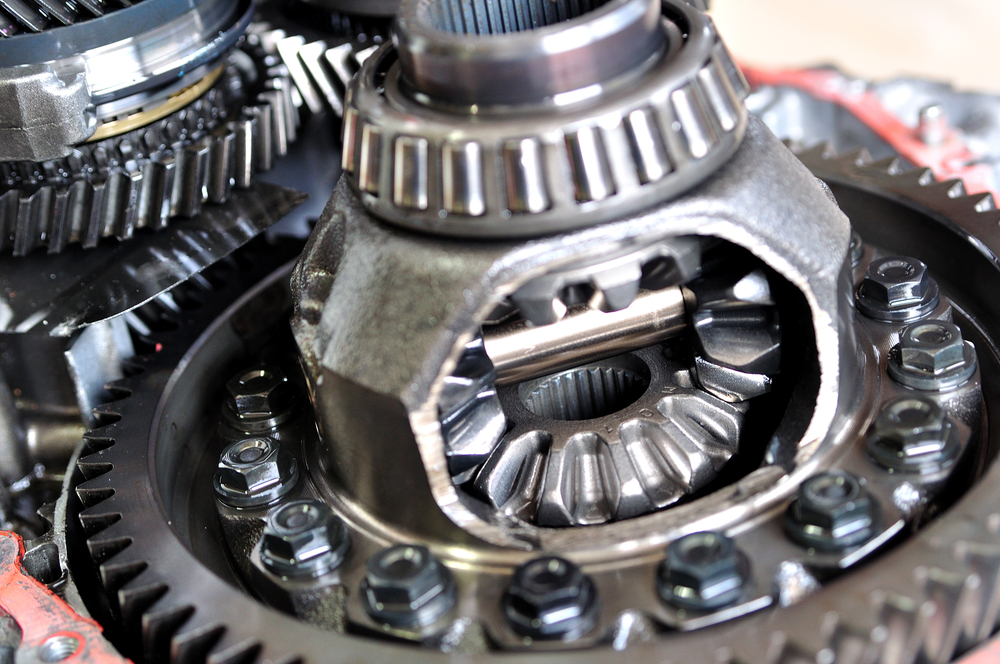 The differential uses rotational movement from the car's longitudinal axis and converts it into rotational movement on your latitudinal axis (this is side-to-side). Your car wheel will turn as a result. To operate, a differential uses gears that mesh together. On a front-wheel-drive (FWD) vehicle, the front differential is often included internally inside the transmission. While on a four-wheel drive (4WD) or rear-wheel drive (RWD) vehicle, it is external, as is the case with a rear differential on all-wheel-drive (AWD) vehicles.
If the differential is built into your transmission, you should perform its necessary maintenance simultaneously with your transmission. If it is external, be sure to change the fluid at regular intervals according to your car's preventative maintenance schedule that you can find in your owner's manual or have a trusted mechanic do it.
If you do not, you may void your powertrain warranty.
Transmission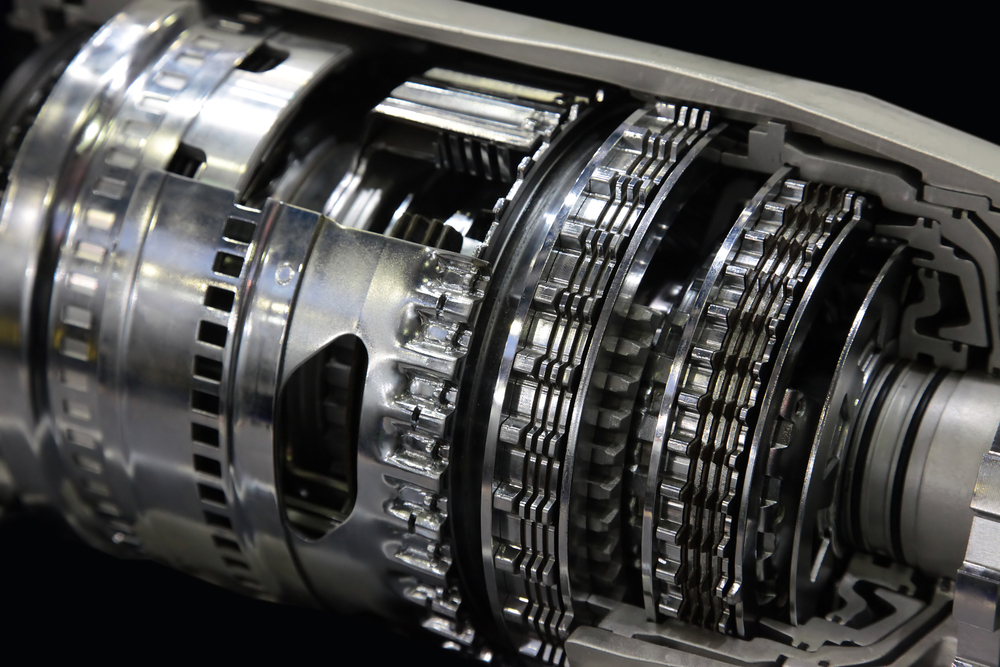 The second most important component covered under a powertrain warranty is the transmission. This part gets its input from a rotating crankshaft in the engine and adjusts it to seamlessly shift gears as well as change directions from forward to reverse and vice versa.
Similar to the engine, its internal parts and case are generally included as part of the powertrain warranty. But while these parts are generally included, sensors and wiring (or cables) on a transmission usually are not covered. However, a great thing to note about the transmission is that they need infrequent maintenance, though you have to perform it on time to make sure that your powertrain warranty remains intact.
Transfer Case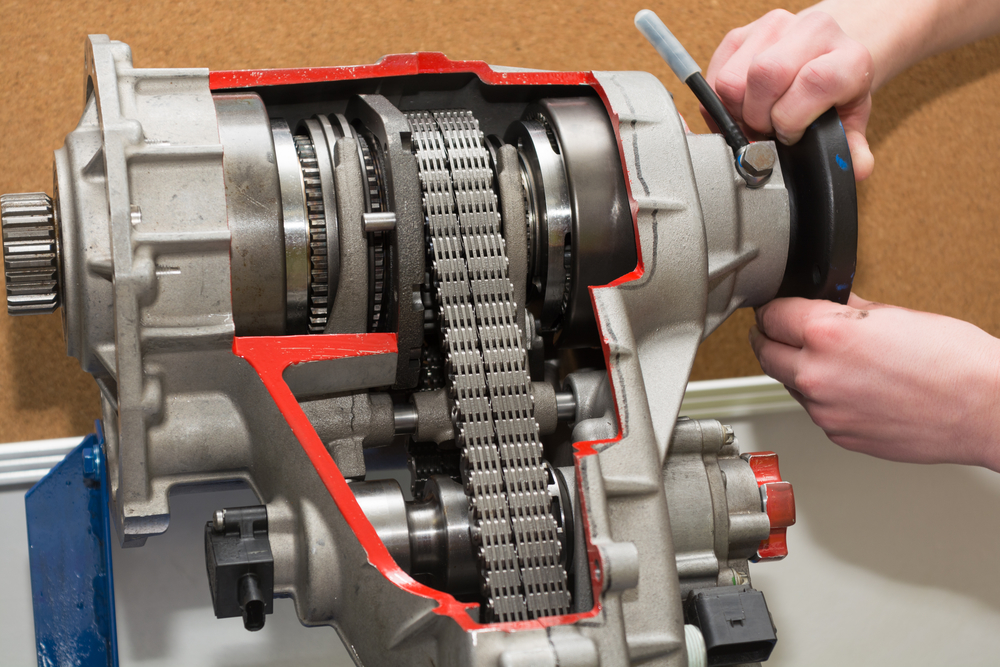 In most cases, the transfer case works by attaching itself to the car transmission and sending rotational power to your car's front or rear differential through drive shafts. So, if your car has a transfer case, you have to change the fluid according to the car manufacturer's recommended maintenance schedule.
Only those vehicles that have all-wheel or four-wheel drive have transfer cases. The function of a transfer case is to transmit power to the suitable set of wheels, rear or front, per the input the case gets from a vehicle's settings.
Remember that any failures because of abuse or lack of proper maintenance are more likely to be denied by your powertrain warranty.
Should You Buy a Powertrain Warranty For Your Vehicle?
Having the right kind of warranty or vehicle service contract can be crucial when protecting your vehicle's powertrain. For example, take a look at the cost of replacing some of the most important parts of a Chevrolet Malibu's powertrain with repair data taken from RepairPal.
These can include:
Camshaft Replacement:

$630 – $749

Engine Mount Replacement:

$233 – $251

Automatic Transmission Shift Cable Replacement:

$192 – $228

Powertrain Control Module Replacement:

$476 – $543
Overall though, engine coverage in a powertrain warranty usually includes the following components:
Cylinder Block and Heads
Oil Pan
Internal Parts
Valve Train
Water, Oil, and Fuel Pump
Fuel Injectors
Flywheel
Gaskets and Seals
Some powertrain warranties may also include coverage for items such as:
Hubs and Wheel Bearings
Axle Shafts
Intake Manifolds and Exhaust
How Does an Extended Powertrain Warranty Work?
When car owners purchase an extended powertrain warranty, they expect their car to be covered if a malfunction or mechanical failure occurs, just as any factory powertrain warranty coverage. However, be certain to read through all the coverage included in your plan, as coverage plans tend to offer coverage for specific things.
This is why you must know exactly what is and is not covered to avoid any potential problems and hassles when repairs have to be made. But, if you have a vehicle service contract from Endurance, you can take your car to any certified repair facility or ASE Certified technician. 
Before making the repairs, the auto repair facility will contact Endurance in order to report that a claim needs to be filed before repairs are made. Once we have verified that your vehicle service contract is up-to-date, we pay the repair facility directly for covered repairs. You would be responsible for paying the deductible, if any, that is required for your plan. Most plans tend to have a standard deductible of $100, while others offer $50 or even $0.
Imagine getting thousands of dollars of repairs done to your vehicle and only paying $100!
Benefits of Powertrain Coverage
The better care you take of it, the longer it will last when it comes to any vehicle. As a result, you might be diligently committed to the manufacturer's recommended maintenance schedule. But no matter how up-to-date you are regarding routine maintenance, all cars eventually break down. And once your manufacturer's warranty expires, you are left responsible for paying for repairs.
With common repairs costing hundreds or even thousands of dollars, there is no reason a driver should be driving without vehicle protection in the form of a powertrain warranty or any extended car warranty or VSC! In fact, numerous automotive research sites show that your powertrain components are most likely to fail outside of the manufacturer warranty time frame, further showing just how important this kind of coverage is.
Outside of protecting you from the high cost of auto repairs, with Endurance, you can be certain we'll be able to help you in the following ways:
Endurance Can Offer Peace of Mind on Repairs & More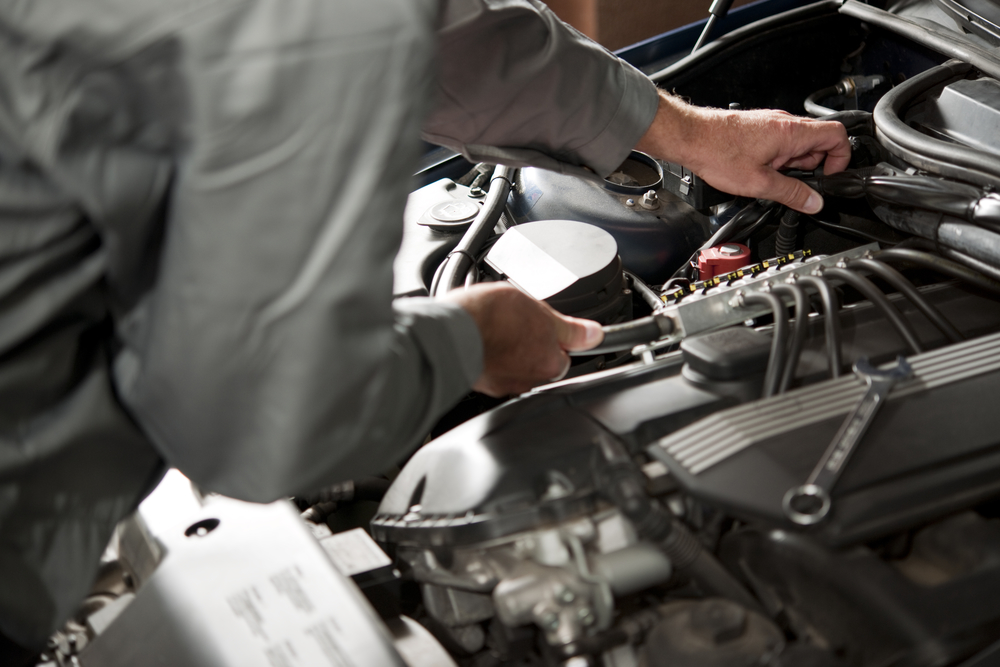 We all know that experiencing a vehicle breakdown can be scary and stressful. However, with Endurance, you will be able to save yourself plenty of hassle whenever you deal with powertrain issues or issues with other vital components of your vehicle. Unlike your average insurance policy, Endurance can help cover you from the cost of mechanical breakdowns and repairs.
Depending on the type of coverage you choose for your car, there might not be any out-of-pocket expenses for many of the repairs and breakdowns you can face as a car owner. For example, a protection plan from Endurance could cover repairs (including parts & labor) for the following components (and more):
Brake Systems
Cooling System
Electronic Components
Front & Rear Suspension
Fuel System
Transfer Unit
Turbocharger / Supercharger
Additionally, as an Endurance customer, you'll be able to enjoy the following perks and standard benefits, including:
Flexible coverage terms for vehicles potentially up to 10 years old or have 150,000 miles or more
Accepted by any ASE Certified mechanic or repair facility
Payment options and plans that can fit any budget, including plans for as low as $79
Award-winning customer service to assist you when you need it
24/7 roadside assistance for complete peace of mind behind the wheel, including trip interruption coverage and rental car reimbursements
Claims are paid directly to the repair centers; no reimbursement is required
A risk-free 30-day trial period with a money-back guarantee
Endurance customers will also automatically be eligible to enjoy a full year of Elite Benefits for just a small activation fee whenever they purchase an Endurance plan, including key fob replacements, tire replacements or repairs, collision discounts and more.  
Endurance Can Help Increase Resale Value
When most buyers purchase a car, it isn't easy to imagine selling it. But for most drivers, sooner or later, the time will come to sell. And when that time does come, having an Endurance auto protection plan can help you get even more for your vehicle. That's because not only will potential buyers know the vehicle has been taken care of, as routine maintenance is vital for keeping your plan active, but most Endurance plans are also transferable. Meaning you can assure the next owner of your car, truck or SUV that Endurance will cover their powertrain, drivetrain and other vital components of the vehicle.
FAQs: Powertrain Coverage with Endurance
Why should I get coverage with Endurance?
Endurance offers a wide range of coverage plans that provide total protection to customers, including covering your vehicle's drivetrain and powertrain. Additionally, not only does Endurance provide award-winning coverage and customer service, but we also offer up to a full year of Elite Benefits whenever you purchase an Endurance plan.
The Elite Benefits include key fob replacements, collision discounts, tire replacements or repairs and more!
How can I file a claim with Endurance?
We've outlined the best practices to take when filing a claim with Endurance. We also recommend downloading the Endurance Mobile App on the Apple Store or on Google Play to easily access roadside assistance in case of emergency!
How is the cost of an extended car warranty or VSC determined?
The cost of an extended warranty is determined by various factors that differ from customer to customer. For example, older vehicles or those with higher mileages will often cost more to cover than newer, low-mileage vehicles. However, with Endurance, our sales representatives will find a plan that fits your budget. Some plans even start as low as $79/month!
Click here to get a quote within minutes.
Protect Your Vehicle with Endurance
When it comes to protecting your vehicle's powertrain, it's best not to take any chances. With Endurance, you can rest easy knowing your car, truck or SUV's powertrain, drivetrain and other vital components and systems are covered from unexpected breakdowns and costly repair bills. The Advantage plan can even help you save up to $3,500 toward your vehicle's essential maintenance services, including tire rotations, alignment checks, engine diagnostic exams and more. You'll even be able to get help with your vehicle's next state safety inspection while also enjoying several special, one-time services like a battery replacement for even more coverage and savings.
You can also get extra peace of mind knowing that each Endurance protection plan automatically comes with 24/7 roadside assistance, trip interruption coverage, rental car reimbursements, and a 30-day money-back guarantee. Most plans are also transferable, helping you upsell your vehicle whenever you choose to sell it. As an Endurance customer, you'll also be eligible for a full year of Elite Benefits, including tire replacements or repairs, collision discounts, total loss protection, and more. 
Get started protecting your vehicle today by requesting a free, no-obligation quote or give our team a call at (800) 253-8203 to learn more about how Endurance can help you. Don't forget that the Endurance blog can also be a great resource to find other informative articles on everything from automotive or extended warranty FAQs, vehicle buying guides, maintenance tips and much more.
More like this
Extended Warranty

When driving on roadways around the world, the thing most car owners fear is being involved in an accident. However, mechanical breakdowns are the thing that every average driver should..

Read More

Extended Warranty

Every car owner knows how important it is to keep their vehicle in the best possible condition at all times. This means making sure that you are getting the proper..

Read More

Extended Warranty

Driving down the road only to experience an issue with your vehicle's steering capabilities is a terrifying experience, regardless of if you are driving a new vehicle or an old..

Read More