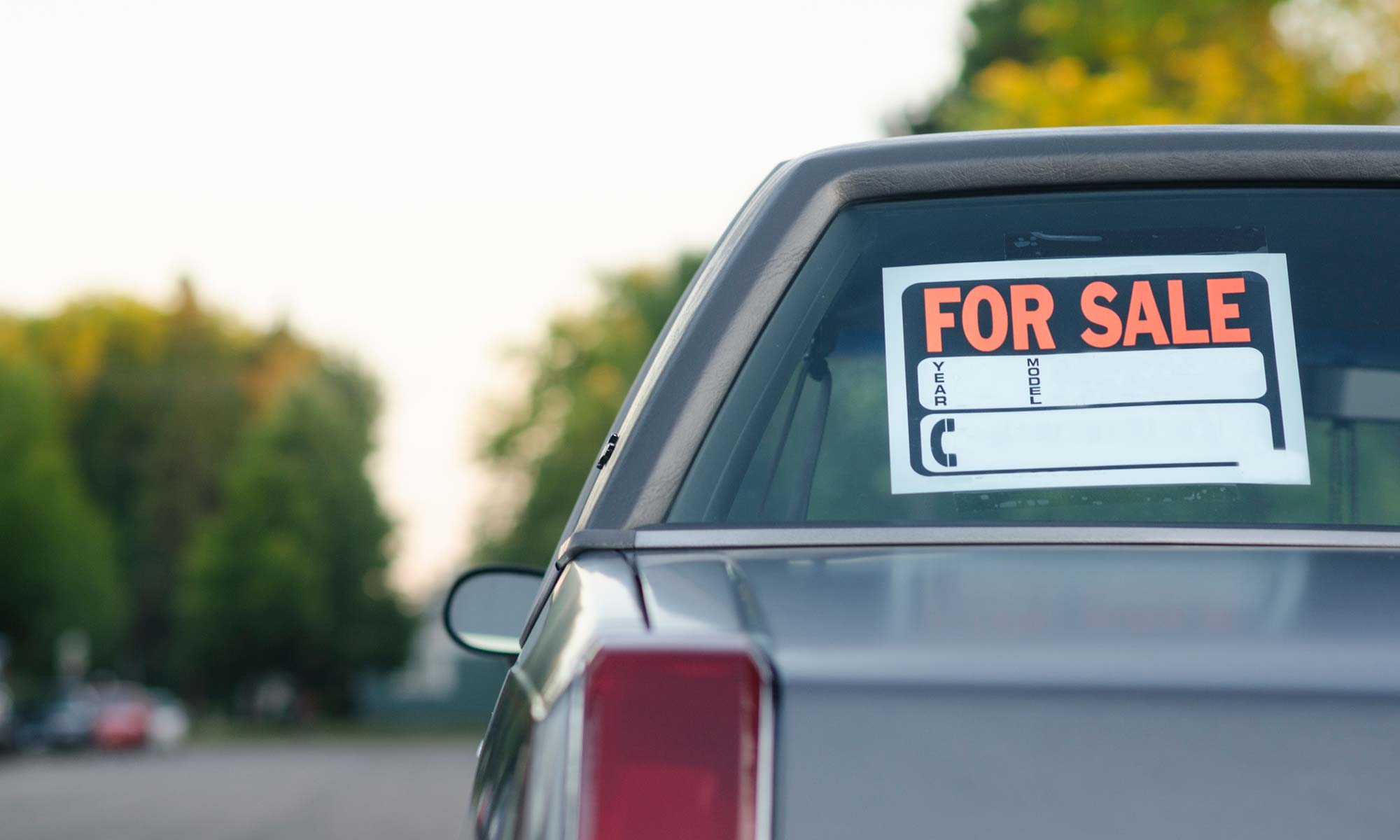 Whether you're buying your first new car or your 20th, there are few life experiences as exciting as driving away from the dealership in a shiny new set of wheels. Beyond that new car smell, you'll have the satisfaction of knowing you've worked hard to get to this point with your diligent research, test drives and negotiating with the salesperson. 
But, unless you're a brand new driver who's never owned a vehicle, the chances are that before you get handed the keys to your new car, truck or SUV, you'll want to know how to sell your old car first. 
How to Sell Your Used Car
"What do I need to do to sell my used car?" is a common question asked early in the car-buying process. However, there's more to attracting potential buyers than simply listing your asking price. With many different ways to sell a used car, it's essential to find the best option to get the best value for your vehicle.
These can include:
Sell to a Dealer or Car Dealership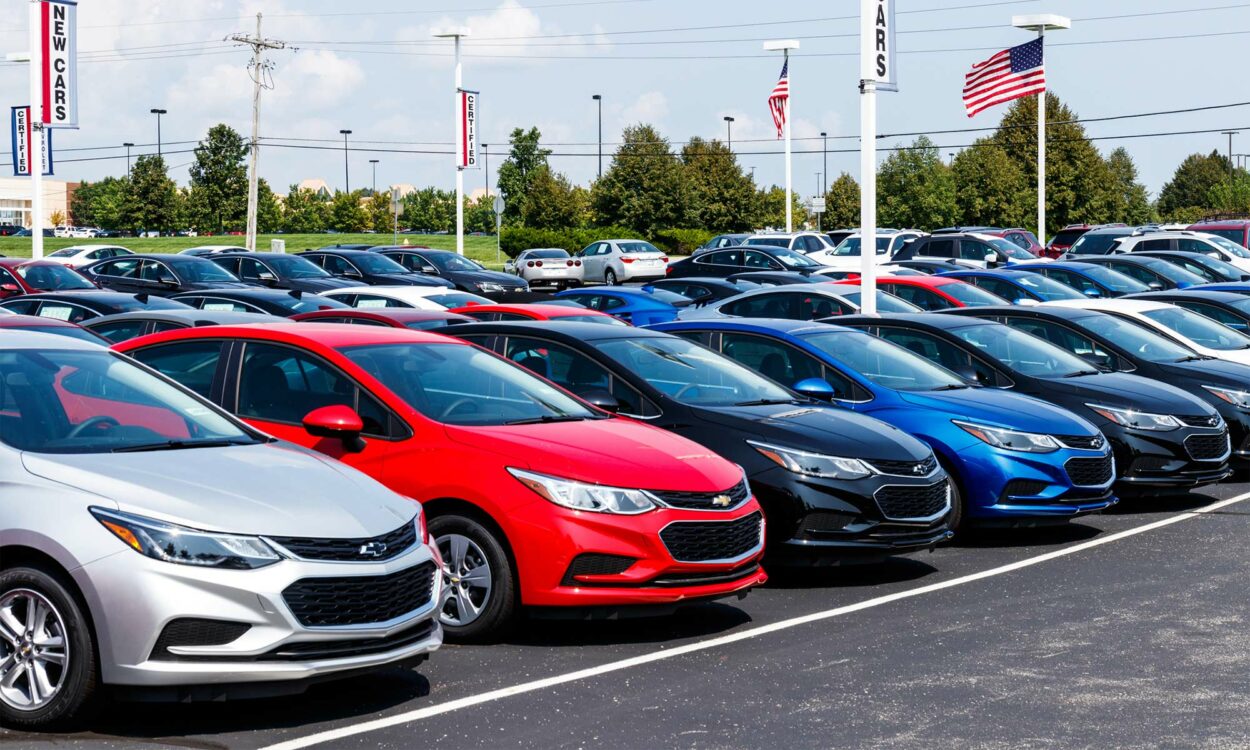 These days, car dealerships are eager to supplement used car inventories any way they can. So, reaching out to a few local dealerships may be worth your while. You'll want to set up an appointment to save time, though you may come across that some dealers are more accommodating than others when it comes to negotiating or setting up test drives. You may also be able to sell directly to a car dealership or a dealer, such as CarMax, which provides online offers. However, you can also drive to one of their locations for an in-person offer.
Remember that while they can be a great place to sell a used car, most dealerships won't be paying out the big bucks for a 15-year old everyday vehicle. But, if your current ride is a late model vehicle or highly in-demand, seeing what a dealer has to offer is worth trying.
Trade-In
Similar to selling directly to a dealership or dealer, a trade-in requires the least amount of effort on your part. Basically, the car dealership or dealer handles the paperwork, so all you have to do is turn over the keys and a few documents. That's it! But while it may be the easiest way to sell a used car, it's not always the most profitable, as your car's trade-in value will typically offer the lowest bang for your buck. 
If you do decide to trade in your vehicle, make sure not to include your car as part of the initial deal. Simply put, the first thing you should do is to negotiate the best price for the new vehicle you're considering without mentioning that you are looking to trade in your current one. This will help to give you more wiggle room when it comes to negotiations. If you do eventually get asked about a trade-in by the salesperson, you can just say that you're not considering that at the moment (you're free to change your mind later).  
Instant Offer
Along with the convenience of a trade-in, various algorithms, databases and other technological marvels now make buying a new car or selling your existing one as easy as clicking a button on a website. Numerous companies like Carvana and Vroom allow you to enter the vehicle identification number or license plate and a few other details, and a free no-hassle offer appears right away. The company will handle the paperwork, pay off any loan balance (or collect funds if there's a shortfall), and arrange to pick up your car. If you happen to purchase your next vehicle from them, you may also be able to get it delivered directly to you!
But, while this is a straightforward approach to selling your old car, be sure to get multiple offers first. You may be surprised how they differ. Also, be upfront about your vehicle's condition, so no unpleasant surprises pop up when they come to pick up the vehicle.
Sell It Yourself
Figuring out how to sell a used car privately involves the most work but will often give you the most money back for your vehicle. To get started, first begin by word of mouth. Are there any friends, friends of friends, neighbors, or family members who might be interested? This approach will save you from advertising the car or dealing with the hassle of negotiating with or relying on strangers. 
If you didn't sell it to friends, family or acquaintances, the next step would be to identify what marketplaces to advertise your vehicle. There are common ones like Craigslist and Facebook, but you may want to try other resources like Autotrader, eBay Motors, Nextdoor, and Offer Up, though some of these outlets will charge you a fee. 
You'll also need to write an exciting and informative summary of the vehicle to help appeal to any potential buyers. This description should call attention to your car's appealing features. For example, if you currently have an extended warranty, vehicle service contract (VSC) or another type of auto protection plan, you'll want to learn if that auto coverage is transferable and include that.
With an Endurance auto protection plan, you can confidently sell your used car. That's because along with providing comprehensive auto coverage, award-winning customer service and standard benefits like 24/7 roadside assistance, most Endurance protection plans are transferable. This includes one of our newest plans, Supreme for Highline vehicles, which can help provide comprehensive auto coverage for a select number of luxury vehicles. That means you can help make a used everyday driver or luxury vehicle you're trying to sell even more appealing to any potential buyers. Some plans, such as Advantage, can even help you or your car's next owner save up to $3,500 on regular maintenance services, including up to three oil and filter changes, tire rotations and more.  
7 Things to Do before Selling Your Used Car
Regardless of how you sell your used car, there are several things you should always do beforehand. 
1. Get a Vehicle History Report
If your currency vehicle was once a used car itself, getting a vehicle history report from CARFAX, AutoCheck or another trusted source is essential. You'll be able to address any surprises (like an accident report) before they become an issue with a potential buyer. Plus, having this information on hand for a private purchaser (a commercial buyer already has these details) will show you've got nothing to hide.
2. Pull the Paperwork Together
An automobile transaction involves a certain amount of paperwork, such as the certificate of title. A commercial buyer will walk you through what's required, but for a private-party sale, you'll want to gather the car title, service records and any extended warranty or VSC documentation. This is also an excellent time to contact your state's department of motor vehicles to identify what forms are required for a private transaction, which usually will be the title, a bill of sale and an odometer disclosure. If there's still a loan on the car, reach out to the lender to determine what's involved in getting the title signed over to you, though you'll first have to pay off the loan.
3. Do the Research
Whether you're selling the car to a commercial buyer or are going the private route, you'll want to know how much your car is worth. Start with the free instant offers as benchmarks. At the very least, a dealer buy or trade-in offer should match the best one you find. For pricing the car for private sale, adding ten percent to the best instant offer is usually the best way to go about it. Then, go online and see how similar vehicles are priced in your area and adjust your offer accordingly, though be sure to allow some room for negotiating.
4. Clean It Up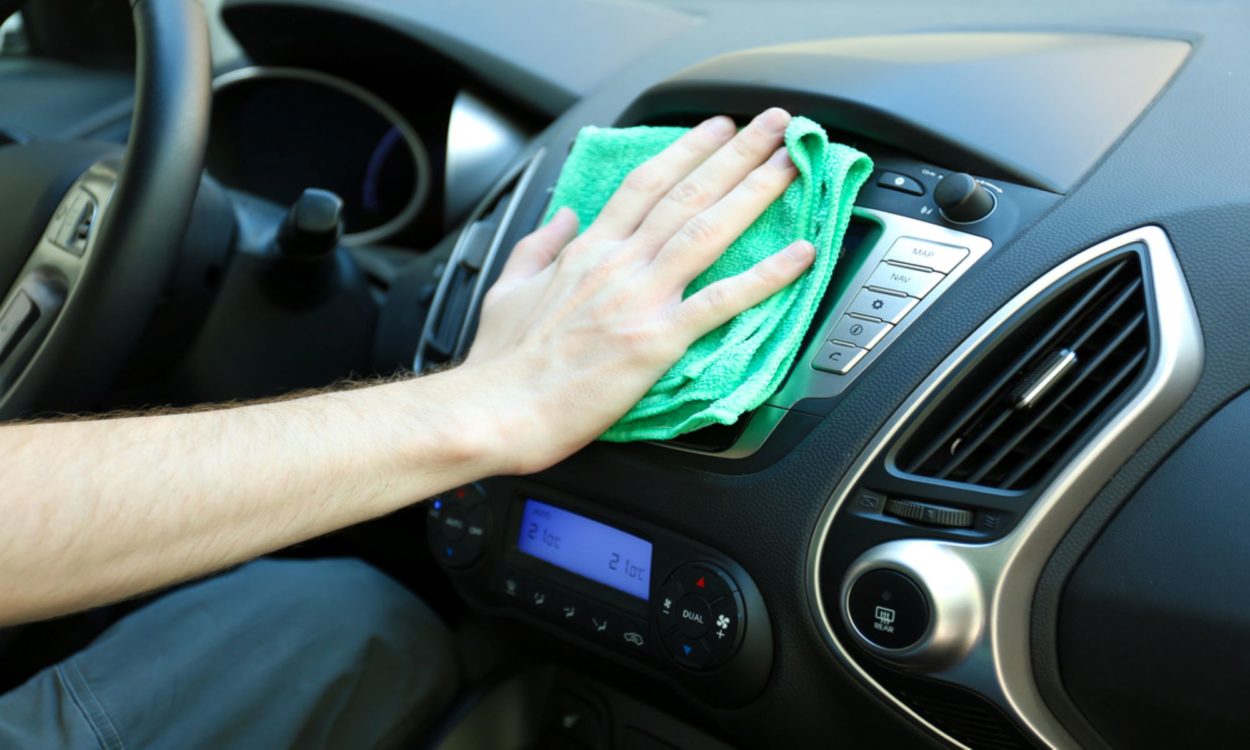 Your car doesn't need showroom quality, but a crisp, clean appearance can only help. It's less of an issue for the instant-offer buyers, but a clean interior (including things like your steering wheel) and exterior can be appealing to a dealer. However, if you're selling to a private buyer, your car should be as pristine as possible. When deep cleaning your vehicle, pay particular attention to removing stains and odors in the cabin. Be sure not to overwash though, as you can run the risk of potential issues such as fading paint or "spider webbing."
5. Identify Repair and Maintenance Needs
Along with keeping your vehicle in tip-top shape visually, it's also crucial to make sure there aren't any issues with its more vital components. Specifying problems or service needs won't likely come up with a commercial buyer, but disclosing these details to a private purchaser is a wise move. Not only is it the right thing to do, but you'll put the buyer at ease by being upfront. Plus, the disclosure now can avoid any misunderstandings later on.
With an Endurance auto protection plan, including Supreme for Highline vehicles, you can rest easy knowing you can have comprehensive auto coverage for major components such as your engine, transmission and more that is both affordable and transferable. Not only that but with additional perks such as 24/7 roadside assistance, trip-interruption coverage and substitute transport included with every plan, you can help seal the deal with your car's potential buyer. 
6. Be Creative
If you'll be listing your car for sale via a marketplace like Craigslist, then a snappy and informative description is a must-have. Highlight what makes your car so great. Perhaps it has low miles, great safety features, or is simply in fantastic condition. Maybe it's a great commuter car or the ideal first car. Regardless, make it count. Be sure also to get good photos of the vehicle, as they can often be just as essential as a solid description. Take lots of pics from multiple angles, and don't hesitate to use close-ups for the tires, paint, upholstery, and dashboard. 
Pro Tip: To protect your privacy, obscure license plate information with cardboard or a similar covering. It is easier to do this than remove them via any photo editing software or services.
7. Be Safe and Smart
With a few precautions, you can avoid the hassles that can arise with a private vehicle sale. Be sure to:
Meet in a visible public place, like a shopping center parking lot.

Get a

Google Voice

number for texting and voice calls (it's free, and you won't be giving out your personal cell number).

Use an alternate email address (again, so you're not sharing personal contact information).

Bring a friend.

Accompany the prospective buyer on the test drive (and have your friend along for the ride).

Agree upon the test drive route beforehand and ask to see the buyer's driver's license and

auto insurance

.
Keep Your Car Running Longer with Endurance
Whether it's helping you prepare your used car for sale or protecting your new one, having an Endurance auto protection plan can take the worry out of an unexpected breakdown and out-of-pocket expenses. You can even save up to $3,500 on your car's essential maintenance needs with a plan like Advantage, including oil and filter changes, tire rotations, alignment checks, and more to help extend the life of your vehicle. 
You can also find coverage for select luxury vehicles from automakers like Jaguar, Land Rover, Porsche and more with Supreme for Highline vehicles. This comprehensive plan is available for vehicles up to eight years old and has up to 80,000 miles on them, though a $500 deductible will apply, as well as some exclusions across all eligible makes/models. These exclusions include vehicles with incomplete chassis, fuel systems other than gasoline or diesel, weighing over one ton, or those with a quad-turbo setup or more than 8 cylinders.
You'll also automatically get services such as 24/7 roadside assistance, trip-interruption coverage and substitute transport standard with any plan. Plus, for just a small fee, all Endurance customers are eligible for one year of Elite Benefits for even more perks and savings. 
To learn more about how Endurance can help protect your new or used vehicle, give our award-winning team a call directly at 800-253-8203 or get started by requesting a free quote. You can also visit our Learning Center to find other informative articles on topics such as vehicle buying or selling tips, vehicle breakdowns, expert auto tips and more.  
More like this
How To

In the event of a breakdown, having an extended warranty or vehicle service contract watching your back can be a total lifesaver. With some major repairs costing thousands of dollars,..

Read More

How To

Keeping a Hyundai Accent running for the foreseeable future is about more than simply being a safe driver on the road. While keeping your eyes peeled and attention on the..

Read More

How To

While reliability is always a factor when choosing a vehicle, many more considerations are involved when kids are in the picture. Safety, space, and comfort must also be part of..

Read More