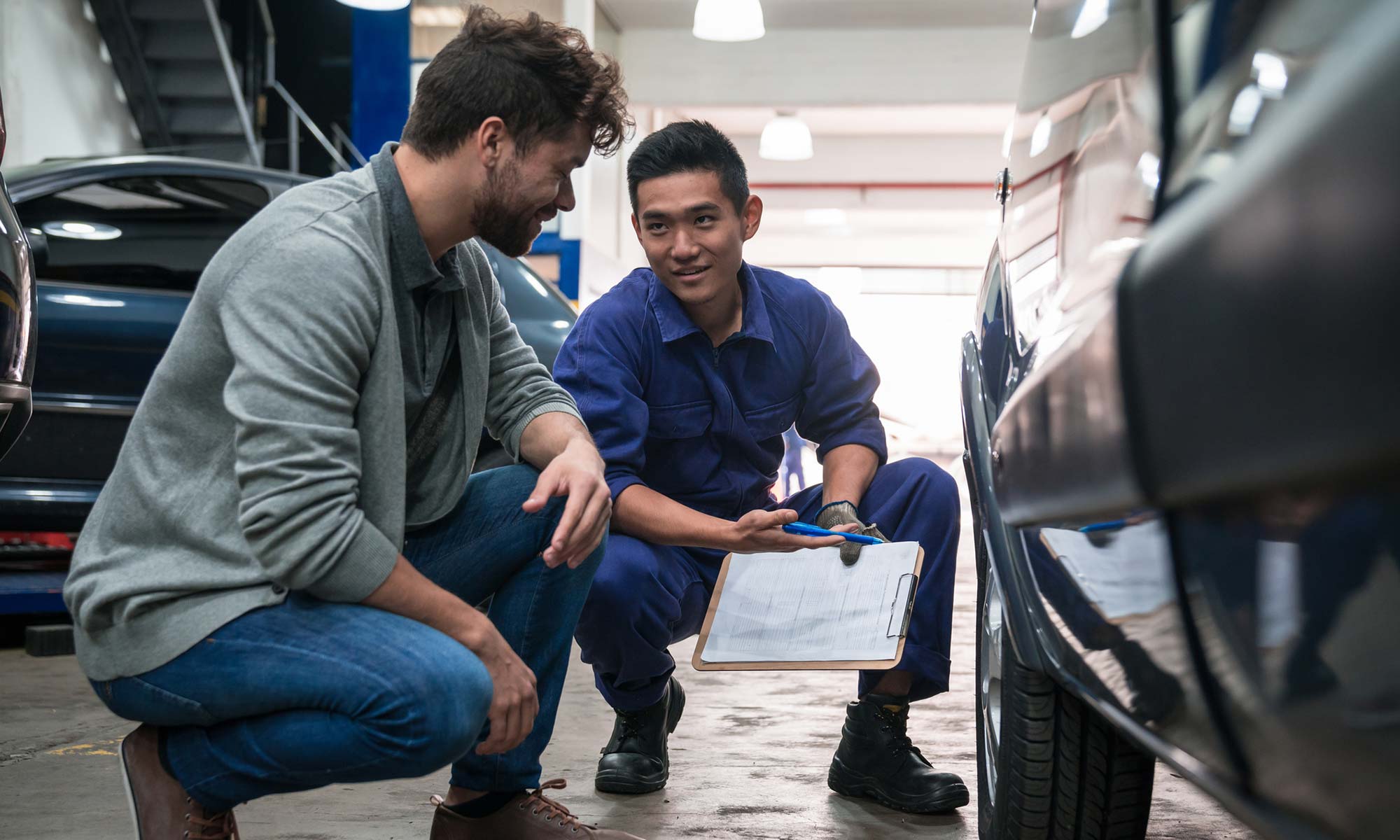 Most car owners treat their car like a member of the family. It's their pride and joy. Their ticket to the open road. But whatever vehicle you drive or how well you maintain it, the unfortunate reality is that all components fail eventually—and sooner or later, it'll be time to say, "so long" to your car.
However, whether it's due to money or sentimentality, it makes sense to want to put off that "goodbye" and prolong the life of your car as much as possible. And while routine maintenance and careful driving are a good start, an extended auto warranty can be a great way to keep your beloved vehicle on the road and in the best shape possible for even longer. 
What Are Extended Car Warranties?
Every brand-new vehicle rolls off the production line with what's known as a 'factory warranty.' This is effectively the manufacturer's promise to repair any faults or failures that occur within a predetermined number of years/miles driven after purchase, typically lasting anywhere from three years or 36,000 miles (whichever comes first) to five years or 60,000 miles. However, when that manufacturer's warranty expires, you're left to foot any costly repair bills yourself. And with the average annual cost of car ownership creeping closer to $10,000, most people will do whatever they can to protect their bank balance.
To help with this, most manufacturers offer an extended warranty, which continues the factory warranty coverage for an annual fee. However, the catch with extended warranties from automakers is that they must be purchased and activated before the factory warranty expires. Just one day later, and you'll no longer qualify. Instead, you'll have to seek help when it comes to the cost of repairs with a third-party warranty provider, also known as a vehicle service contract (VSC), when coming from someone other than your automaker.
Like a factory warranty, a vehicle service contract is an excellent choice to get help with covered repairs and other breakdowns, especially if you have purchased a used car outside its factory coverage. In fact, to remain competitive, third-party warranty providers are incentivized to offer even better levels of coverage than car manufacturers, often at a lower cost, like Endurance offering basic powertrain warranty coverage options starting with monthly payments as low as $79 or near-factory like coverage with just a small list of exclusions. They also like to throw in great additional benefits, so rather than tying you down to dealerships, they usually allow you to have repairs carried out at any registered auto repair shop.
It's also worth mentioning that there is a distinct difference between an extended warranty and mechanical breakdown insurance that you'll find alongside your more common car insurance plans. Mainly, car insurance protects you from damages caused by accidents, theft, or extreme weather. In contrast, an extended vehicle warranty protects you from unexpected component failure caused by regular wear and tear.
How an Extended Warranty Can Extend the Life of Your Car
The bottom line is that when thinking of ways to extend the life of your car, an extended warranty might not be top of your list, but it absolutely should be. There are several reasons why an extended warranty or vehicle service contract can help keep your vehicle on the road, including:
Keeping Your Policy Valid Means Looking After Your Vehicle
When it comes to the fine print of your extended warranty or vehicle service contract, it's best to always refresh yourself, as terms usually stipulate that you follow your manufacturer's recommended maintenance schedule to the letter. If you do, your protection provider can be absolutely sure that any repairs incurred are down to natural wear and tear rather than negligence.
A bonus is that a well-maintained car is far less likely to break down. And the fewer breakdowns you have, the longer your vehicle's life expectancy.
Some Policies Include Maintenance Coverage
Not only do vehicle service contracts repair your car, but sometimes they can help maintain it, too, though not everyone can. For example, when you have our Advantage plan, you'll get the same breakdown coverage you need while also receiving $3,5000 in annual maintenance services. That means you can get help with your vehicle's oil changes, filter changes, engine diagnostic exams, and more to keep your car running smoothly for longer. You'll even have several single-use services, like a battery replacement and cooling system maintenance, to help you take even more care of your vehicle. Just take your vehicle to any certified mechanic or repair shop of your choice, and we'll take care of the rest.
They Keep Repairs Affordable
Cars are intricate machines capable of some pretty amazing things, like how a catalytic converter can physically transform harmful emissions into eco-friendly gases. But with technology and innovations like that comes the potential for some serious repairs, which can often scare some car owners when they eventually do happen. For example, according to RepairPal, the average cost of replacing a car's clutch can range anywhere from $1,255 to $1,432, while an anti-lock brake (ABS) control module can range from $922 to $964! A lot of people would hear those kinds of numbers and start thinking about buying a new car. But with the right vehicle protection plan, you can get back on the road without breaking the bank.
Repairs Are Always High Quality
Visiting a mechanic can be intimidating for some drivers. If you aren't sure who to trust in your area, you might find that the person you hand the keys to delivers sub-par work for an over-inflated price. A bad job can often make things worse, ruining connected components and increasing the chances of a breakdown. With an extended warranty or VSC, you'll be able to go to a certified auto shop or mechanic, including your dealership, so you can always be sure repairs, especially major repairs, are carried out to the highest possible standard. So regardless if you have a standard Toyota or Honda, or a high-end luxury car like a Jaguar or BMW, Endurance has you covered. 
You Can Get Coverage for a Variety of Vehicles
Endurance isn't just America's most trusted vehicle service contract provider; it's also one of the most flexible, with coverage plans that can fit almost any need or budget.
For example, while some basic plans start as low as $79 per month, other plans can cover a wide range of vehicles, including (and not limited to): 
Along with these types of vehicles, one of the main reasons an extended warranty or VSC can help extend the life of your vehicle is by offering coverage regardless of its mileage. For example, high-mileage cars are often excluded from extended warranties because of the likelihood that their components will fail. However, Endurance has auto protection plans specifically tailored to owners of high-mileage vehicles, so well-driven cars can keep on driving. A great example is our Select Premier plan, which offers comprehensive protection to vehicles with up to 150,000 miles on the odometer, including covering your car's engine and transmission, as well as various parts of the air conditioning, cooling, electrical, heating and fuel systems.
Keep Your Car Running for Longer with Endurance
If you want peace of mind when it comes to prolonging the life of your vehicle, an extended warranty or vehicle service contract offers two-pronged protection: preventing your car from breaking down and ensuring it's repaired when it inevitably does. Better still, you can get extra benefits to help keep any vehicle running for longer, like how every Endurance plan comes with perks like 24/7 roadside assistance and towing, trip interruption coverage, and rental car reimbursements for free. 
You'll even be able to take your vehicle to any certified repair facility or mechanic of your choice, including your car's dealership. But that's not all, as every Endurance customer is also eligible to enjoy a full year of even more perks and savings, including complete tire coverage and collision discounts, when they activate their Endurance Elite Benefits.
Want to learn more about how Endurance can help extend the life of your car? Get in touch with our award-winning customer care team by calling (800) 253-8203, or request your free quote today. Or, visit the Endurance blog to discover even more articles on all things automotive, including expert maintenance tips, extended warranty coverage comparisons, vehicle buying guides and more.
More like this
Extended Warranty

When driving on roadways around the world, the thing most car owners fear is being involved in an accident. However, mechanical breakdowns are the thing that every average driver should..

Read More

Extended Warranty

Every car owner knows how important it is to keep their vehicle in the best possible condition at all times. This means making sure that you are getting the proper..

Read More

Extended Warranty

Driving down the road only to experience an issue with your vehicle's steering capabilities is a terrifying experience, regardless of if you are driving a new vehicle or an old..

Read More