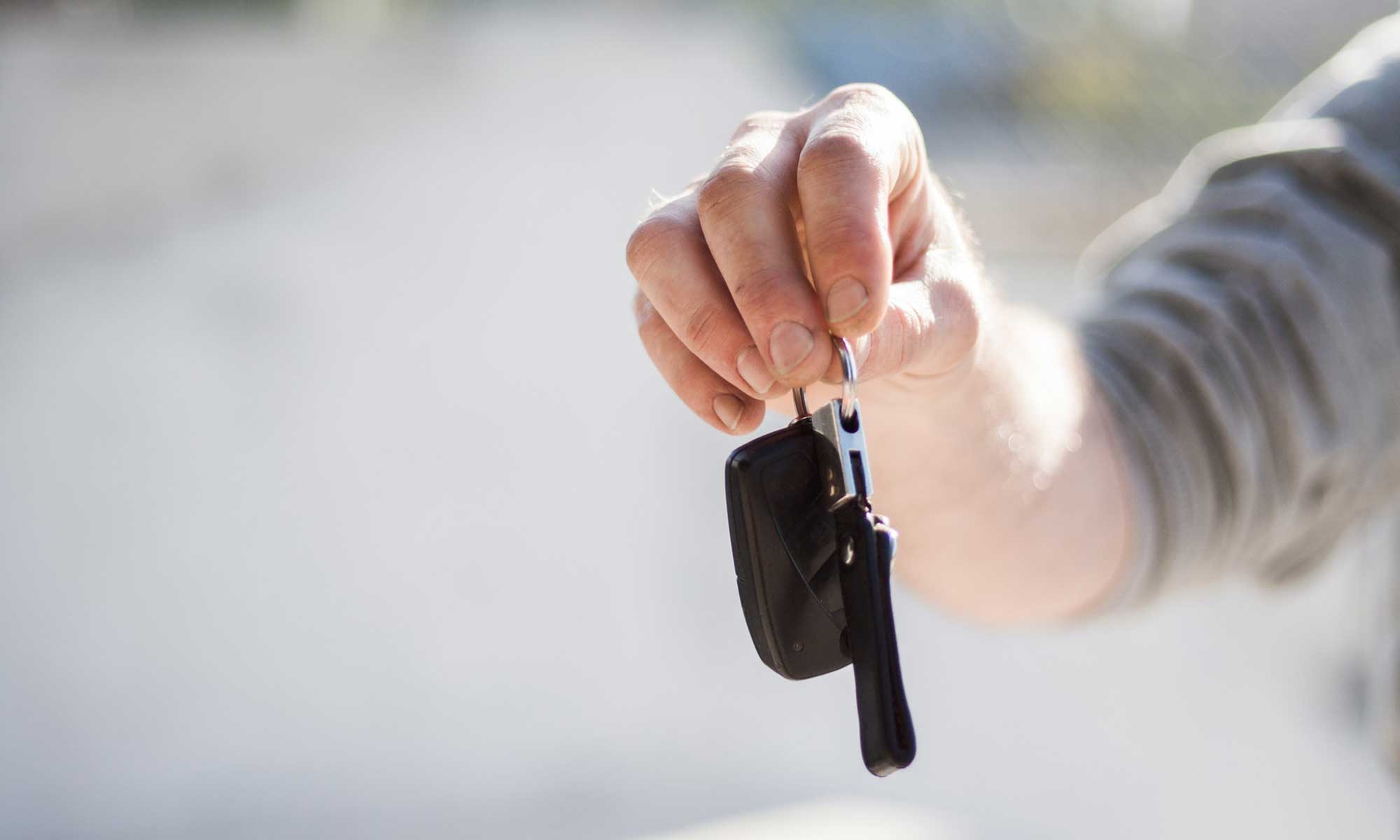 When purchasing a new car, you want to ensure you're getting the best-extended auto warranty for as long as possible. Considering the average driver puts on 13,476 miles per year, standard coverage that covers 36,000-miles won't work for those of you who drive often.
However, warranty providers now offer longer coverage plans for new cars since more drivers are keeping their cars for longer. To make the shopping process easier, our experts curated a list of the longest car warranty options available for your vehicle. 
What Is A Car Warranty?
A car warranty, also referred to as a vehicle service contract, is a contractual agreement in which the company helps pay for car repairs and sometimes maintenance during a specified warranty period. 
You may have been offered a factory car warranty when initially purchasing your vehicle, but it may have expired already since most only cover the first few years. If you're someone who's been on the hunt for ways to keep your coverage going, you may have come across extended auto warranties.
These protection plans offer the same benefits and coverage as warranties offered by car manufacturers, but often have more flexibility and lower pricing.
There are also some that offer maintenance coverage that can cover oil changes and brake pad replacements. EnduranceAdvantage™ makes maintenance easy by offering up to $3,500 in coverage that can be used on oil changes, annual tire rotations, and even State safety inspections. 
Request a free, no-obligation quote today
What Dealer Has The Best Manufacturer's Warranty?
Below are five of the best new car warranty options to consider for some of the largest vehicle brands:
1. Hyundai Powertrain Warranty | 10-Year / 100,000-Miles
Hyundai has been known for its coverage packages, especially its 10 years, 100,000-mile powertrain warranty. This protection plan covers the repair and replacement of powertrain components, such as select engine and transmission/transaxle components. 
Although a Hyundai extended warranty protects customers from repairs, many don't know that only the original owner and immediate family member qualify for the 10-year coverage.
If you happen to be the subsequent owner, or person who owned the vehicle following the original owner, then you only qualify for Hyundai's New Vehicle Limited Warranty which lasts up to 5-year, 60,000-mile mark. 
2. Kia Limited Powertrain Warranty | 10-Year / 100,000-Miles
Kia is another automaker known for its limited powertrain warranty which offers protection for up to 10-years or 100,000-miles. You also receive powertrain coverage that protects against manufacturing error that impacts your engine, transmission, axles, and driveshafts.
If you've recently purchased a new vehicle and are looking for a reliable, Kia extended warranty that lasts for a long time, then this may be an option to look into. However, regular maintenance is not covered by the manufacturer warranty, meaning you're responsible for all associated costs. 
In one year alone, you'll most likely spend $1,280 on maintenance and repairs without an extended warranty that covers both. Looking at different coverage options can help you determine which is the best option for you and your vehicle. 
3. Mitsubishi Powertrain Warranty | 10-Year / 100,000-Miles
Mitsubishi offers powertrain coverage that lasts up to 10-years or 100,000-miles, whichever comes first. Similar to both Kia and Hyundai, your engine, transmission, and transaxle powertrain components are covered.
Only a few models qualify for this protection—Lancer Evolution, Lancer Ralliart, and i-MiEV models only qualify for 5-year, 60,0000-mile coverage. Plus, if you're the subsequent owner of the Mitsubishi, then you can only receive their New Vehicle Limited Warranty.
The automaker's reliability ratings have been up-and-down the past few years, so having limited coverage may have you paying way more than desired. Endurance's protection plans offer comprehensive coverage, so even if you only qualify for a few coverage plans at other places, you can get personalized coverage crafted by experts. 
Request a free, no-obligation quote today
4. Volkswagen Bumper-to-Bumper Warranty | 6-Year / 72,000-Miles
Many auto experts would argue Volkswagen (VW) offers the best new car warranty for its 2018 and 2019-model-year vehicles.
What makes VW's extended warranty different from others is the ability for subsequent owners also qualifying for this protection plan. Unlike Hyundai and Kia, you can still get the same level of coverage as the original owner.
For those owning a recent model, you're in luck! But for those who don't fall into the 2018 and 2019 bucket, there are other warranty coverage options to consider that offer total protection and everyday benefits like the Endurance Elite Membership. 
5. Jaguar Powertrain Warranty | 5-Year / 60,000-Miles
If you prefer luxury cars and own a Jaguar, then you're in luck. European luxury brands typically offer shorter powertrain warranties, but the automaker has stood out from their competition with their protection packages. 
Unlike many other car makes, Jaguar includes some maintenance coverage to alleviate the cost of frequent tasks like oil changes. More expensive to-dos, like brake pads and wiper replacements, are not included, so you'll still be responsible for most of the expenses. 
Didn't see your vehicle? Check out Endurance's Learning Center for more vehicle warranty articles that provide resources for Ford, Fiat, Toyota, and much more.
How to Determine if a New Car Warranty is Good
The best way to determine if a warranty package is good for you is by speaking directly with the warranty companies you're considering. On the phone, you can ask all of your questions and express your concerns to ensure you gain peace of mind and experience the perks of having comprehensive coverage.
When shopping for the best extended warranty, make sure to ask about the following:
Length of coverage

Mileage cut off

Type of coverage—powertrain,

drivetrain

, exclusionary coverage

Inclusions and exclusions of warranty

Maintenance coverage

Benefits like

towing

,

rental car

reimbursement

, or

trip interruption

coverage

Deductible

options
You can also request a sample contract to have a chance to read the fine print and truly understand the coverage before purchasing. All Endurance protection plans are also backed by a 30-day money-back guarantee and have a 30-day waiting period so you're confident in your investment. 
Request a free, no-obligation quote today
Endurance For Your Extended Warranty Needs
If you've recently purchased a new vehicle from your local dealership or local shop, then you may have been offered a factory warranty.
Although most options in the market offer longer coverage periods, they'll expire in no-time and leave you vulnerable to breakdown costs. An extended car warranty can keep your coverage going and offer you more flexibility when choosing your ASE-certified repair shop and level of coverage.
Endurance breakdown protection offers something for everyone. Whether you're looking for bumper-to-bumper coverage or one that's more affordable, there are plenty to choose from that can help you feel confident on the road. Plus, all plans come with a year FREE of Endurance Elite membership which offers everyday driving benefits in addition to roadside assistance, rental car coverage, and more.
Start saving thousands on repairs with Endurance today and request a free, no-obligation quote. 
More like this
Extended Warranty

When driving on roadways around the world, the thing most car owners fear is being involved in an accident. However, mechanical breakdowns are the thing that every average driver should..

Read More

Extended Warranty

Every car owner knows how important it is to keep their vehicle in the best possible condition at all times. This means making sure that you are getting the proper..

Read More

Extended Warranty

Driving down the road only to experience an issue with your vehicle's steering capabilities is a terrifying experience, regardless of if you are driving a new vehicle or an old..

Read More