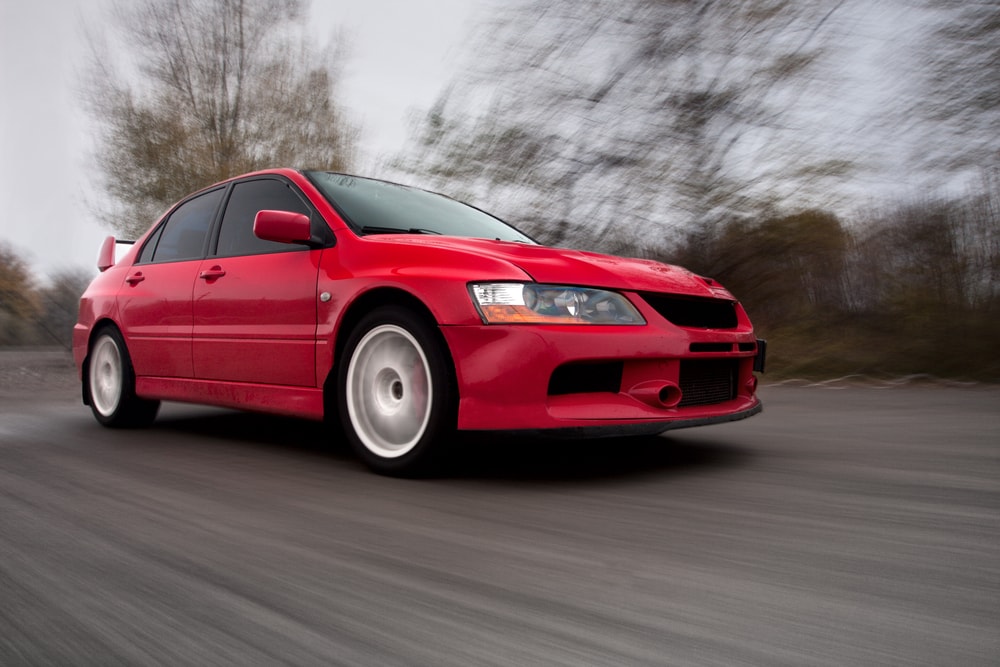 Mitsubishi motors has had more than a century's worth of excellent vehicles. They've built close to every kind of car you can think of from racecars to heavy duty trucks. When you purchase a Mitsubishi you're following a tradition that demands quality vehicles that as they say "drive your ambition." That's why Mitsubishi provides an industry-standard factory warranty on all new Mitsubishi cars, SUVs, and trucks. But if your manufacturer's warranty has expired or is about to expire soon, you may be looking for Mitsubishi extended warranty options as your car begins to age without factory warranty coverage.
While Mitsubishi's legacy seems destined to live on forever, amidst scandals and shakeups, sadly their warranties will not. This is why it is important to look into a Mitsubishi extended auto warranty once your original factory warranty has ended. These vehicle service contracts – commonly referred to as an extended auto warranty, continue where the original coverage provided by Mitsubishi leaves off.
Mitsubishi's powertrain and drivetrain components, arguably the most important parts of a car that keep it driving as designed are protected by Mitsubishi's factory warranty. Like most manufacturer warranties, these are focused on covering the repair and replacement of parts during the early years of ownership. Think of these warranties more as a quality guarantee. Mitsubishi knows they make excellent cars and was to assure their drivers that they are only getting the best. And because they're the best, Mitsubishi drivers often find themselves keeping their cars for much longer than ever before. Sometimes well after Mitsubishi discontinues them.
That is where vehicle service contracts can assist drivers who wish to keep their vehicle after their warranties have expired. A Mitsubishi vehicle protection plan will pick up from when the factory warranty stops covering the repair and replacement for those key vehicle parts and components. Mitsubishi has more than 100 years of automobile history under their belt, and a quality vehicle protection plan for your Mitsubishi can keep it running for what seems like a century.
Want to Save THOUSANDS on Auto Repairs? Get Endurance!
FREE ONLINE QUOTE
Mitsubishi Manufacturer's Warranty Coverage:
Mitsubishi begins with providing a 10-year/100,000-mile powertrain limited warranty. This comes with roadside assistance plan that provides help if you need it but that's only available for five years of ownership.
"Mitsubishi Confidence"- which is what they call their warranty, is only for qualifying new customers, and as those ten years continue, you qualify for less and less protection from the company. Used Vehicle owners still get coverage, but far less. For example, if you purchase a pre-owned Mitsubishi, your powertrain warranty will only last up to 60,000-miles rather than the 100,000-miles the original owner would have received. This is why many drivers opt for third-party coverage.
| | | |
| --- | --- | --- |
| Coverage Category | New Mitsubishi Owners | Used Mitsubishi Owners |
| New Vehicle Limited Warranty | 5-yrs/60,000 miles | 5-yrs/60,000 miles |
| Powertrain Components | 10-yrs/100,000 miles | 5-yrs/60,000 miles |
| Restraint System | 5-yrs/60,000 miles | 5-yrs/60,000 miles |
| Anti-Corrosion/Perforation | 7-yrs/100,000 miles | 7-yrs/100,000 miles |
| Adjustments | 12-mos/12,000 miles | 12-mos/12,000 miles |
| Roadside Assistance | 5-yrs/Unlimited miles | 5-yrs/Unlimited miles |
Is the Mitsubishi Manufacturer Warranty Backed by Nissan?
In May 2016, Japanese automaker Nissan Motor Co took the initiative to bail out the then scandal-ridden Mitsubishi Motors Corp. They took control of the centuries old rival with a 34 percent stake that totaled $2.2 billion. This major shakeup was a deal done in good faith so that the company could continue to stay afloat. However, many journalists at the time deemed it a "lifeline." This was because at the time, Mitsubishi Motors was entering their third scandal in the past two decades.
In fact, their most recent scandal left Mitsubishi with $3 billion wiped off its market value once they confessed to manipulating fuel economy data. It wasn't necessarily a hostile move as Mitsubishi and Nissan consistently cooperate on development and manufacturing. Their initial partnership began in 2011 and one of the stipulations was there to be no cross-shareholding. That has changed now with this bail out and with Nissan largely behind the wheel.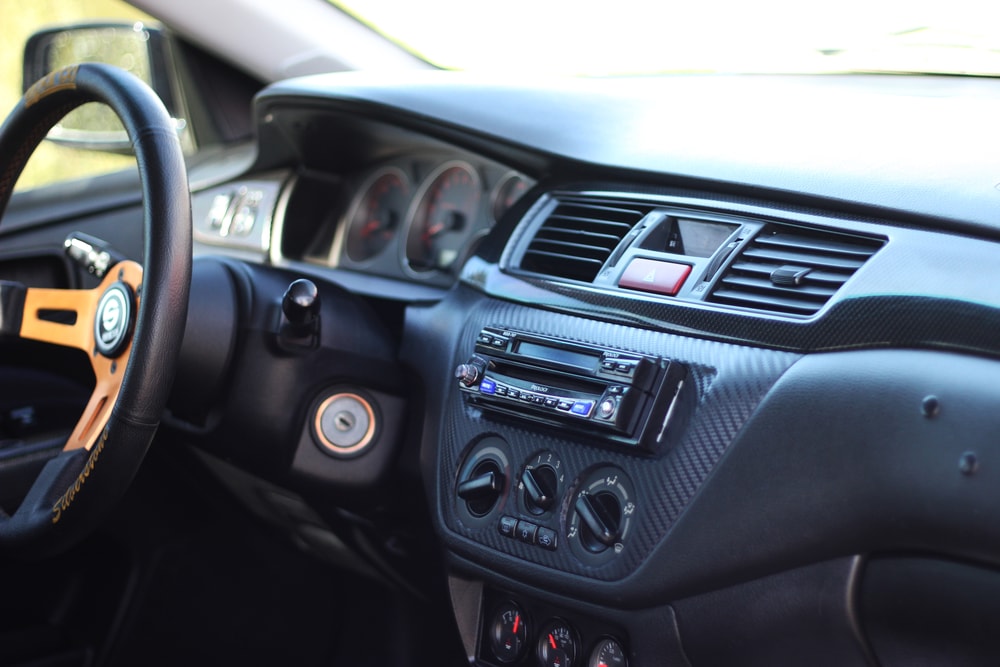 This was seen as good news for both companies as the Nissan Chief Executive Carlos Ghosn explained they now have an opportunity to jointly develop technology and manufacturing. Mitsubishi Motors' Chief Executive Osamu Masuko agreed and together Nissan and Mitsubishi have set about slowly overhauling the Mitsubishi lineup and brand ever since.
re mechanical or electrical breakdowns. The likelihood that a Mitsubishi driver would need to spend more on repairs after the warranty has expired is also considerably higher than when the Mitsubishi's factory warranty was placed on the vehicle.
Mitsubishi Cars, Trucks, and SUVs Available for Warranty Coverage:
| | | |
| --- | --- | --- |
| Outlander | Lancer Evolution | Galant |
| Lancer | Pajero | Eclipse |
| Endeavor | RVR | Mirage |
 What is Covered under the Mitsubishi Factory Warranty?
Mitsubishi lists few sample coverage options on their website. However, many other consumer sites report them as following the standards set by Nissan.
Regardless, Endurance will work to continue the quality protection that Mitsubishi owners should demand from both companies. An added benefit to coverage from a third party provider is that new and used Mitsubishi drivers could reap the benefits of a similar level of coverage. And then once you wish to sell your vehicle, you can transfer coverage to the new owner.
Here are parts that a vehicle service contract, commonly referred to as an extended auto warranty, can cover beyond the powertrain:
Air Conditioner
Brakes
Cooling System
Drive Axle Assembly
Electronic Components
Front & Rear Suspension
Fuel System
Seals & Gaskets *
Transfer Unit
Transmission
Turbocharger / Supercharger
MITSUBISHI WARRANTY EMERGENCY ROADSIDE ASSISTANCE
You'll only be able to use and call Mitsubishi for roadside assistance for the first five years of your vehicle ownership. We think you should have roadside assistance for however long you are still driving your car. If your Galant breaks down in your 6th or 7th year of ownership, you can always call up Mitsubishi, but they will begin charging you for all the benefits and services that were free before.
With Endurance, you'll have access to 24/7 roadside assistance that will tow your vehicle to an ASE-certified shop that is in your area to have your car repaired. You'll also get you access trip interruption and rental car benefits that will remain even as your car becomes older and higher-mileage.
Want to Save THOUSANDS on Auto Repairs? Get Endurance!
FREE ONLINE QUOTE
When Does My Mitsubishi Warranty Expire?
Many Mitsubishi owners are unaware of when their factory warranty expires, and most find out after it has already ended and they are at the service center getting their car looked at. The key to ensuring that you do not have a lapse in coverage, is making sure you know exactly when your original Mitsubishi warranty expires.
Below is a helpful chart for owners of Mitsubishi cars, trucks, and SUVs to get an approximate date of when their manufacturer's warranty expires. All you need to do is replace the date 'January 1' with the date that you purchased your vehicle. If you would like an exact answer, you can check using your VIN on Mitsubishi's website.
Year Mitsubishi Purchased:                           Mitsubishi Warranty Expiration Date:
| | |
| --- | --- |
| January 1, 2018 | January 1, 2023 or 100,000-miles |
| January 1, 2017 | January 1, 2022 or 100,000-miles |
| January 1, 2016 | January 1, 2021 or 100,000-miles |
| January 1, 2015 | January 1, 2020 or 100,000-miles |
| January 1, 2014 | January 1, 2019 or 100,000-miles |
| January 1, 2013 | January 1, 2018 or 100,000-miles |
| January 1, 2012 | January 1, 2017 or 100,000-miles |
| January 1, 2011 | January 1, 2016 or 100,000-miles |
| January 1, 2010 | January 1, 2015 or 100,000-miles |
| January 1, 2009 | January 1, 2014 or 100,000-miles |
| January 1, 2008 | January 1, 2013 or 100,000-miles |
| January 1, 2007 | January 1, 2012 or 100,000-miles |
| January 1, 2006 | January 1, 2011 or 100,000-miles |
| January 1, 2005 | January 1, 2010 or 100,000-miles |
How Much Does a Mitsubishi Extended Warranty Cost?
Ten years of Mitsubishi coverage seems like a long time. However, that's' not quite the case. You lose roadside assistance after five years, and non-powertrain components lose coverage after the seventh year of ownership. For the remainder of 3 years of Mitsubishi's "10-year" warranty, only the main parts of the car that keep it mobile are protected, and you will have to pay out of pocket to have that work done.
Components Not Listed for Coverage under Mitsubishi's Powertrain Warranty:
| | |
| --- | --- |
| Water Pump | $359–$586 |
| Head Gasket | $444–$806 |
| Alternator | $212–$292 |
| Heater Core | $735–$1,038 |
| Door Window Motor | $248–$557 |
| AC Compressor | $687–$1,053 |
| Starter | $340–$573 |
| Oil Pump | $648–$1,012 |
| Power Steering Pump | $415–$857 |
Source: Mitsubishi Mirage
While the head gasket and oil pump remain under Mitsubishi's powertrain, the rest of these components, the most commonly repaired Mitsubishi parts are not after those first five years.
It's a simple truth that there are some are gaps that few in the auto industry and Mitsubishi has them even in their century of business.
No driver should let themselves wait for the warranty to end to consider extended coverage. It's more beneficial to consider extended coverage sooner rather than later, when your car is more likely to break down.
Want to Save THOUSANDS on Auto Repairs? Get Endurance!
FREE ONLINE QUOTE
Difference between Dealership Mitsubishi Extended Warranties and Third-Party Coverage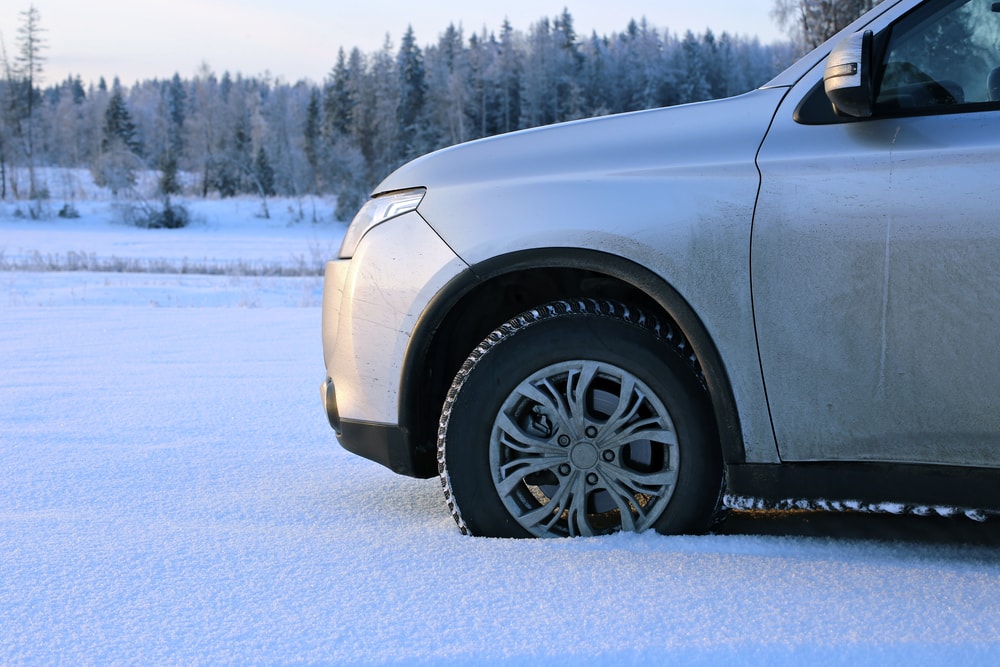 Most Mitsubishi dealerships try to provide their own vehicle service contracts when you purchase your vehicle, but these do not come from Mitsubishi. Most of the time, these are from a third-party provider that the dealership has a business relationship with.
The main issue with these policies is that many believe they are actually extending their original Mitsubishi warranty. Not only are they purchasing a coverage plan that is not backed by Mitsubishi, they are paying even more for it than they would by going to that third-party company directly.
It is especially risky for models made earlier than 2016. Whereas, with a third-party providing your extended vehicle protection, you are allowed to bring your car to any ASE certified mechanic in the United States and Canada.
How a Mitsubishi Extended Car Warranty Works:
You probably won't use your Mitsubishi factory warranty a lot while your vehicle is still under that coverage. As you continue your years of ownership past the warranty period, a vehicle service contract from Endurance will work no differently than factory coverage when you use it. You will barely notice the difference from the original factory warranty that you received from Mitsubishi, besides the fact that you are able to have your car repaired by any certified mechanic and not just Mitsubishi service centers.
Filing an Auto Warranty Claim is Simple:
After your car breaks down, call Endurance Roadside Assistance.
Roadside Assistance will have your vehicle taken to a nearby mechanic or shop of your choice.
Give the mechanic your Endurance membership card, after that Endurance will take care of the rest.
Want to Save THOUSANDS on Auto Repairs? Get Endurance!
FREE ONLINE QUOTE
MORE ABOUT MITSUBISHI WARRANTIES:
Mitsubishi is in the middle of a brand overhaul. However, an ambitious company like Mitsubishi that has been around since the 1800s will find a way to catch up. Look beyond Mitsubishi's own website for important information about your vehicle's history including automotive recalls and technical service bulletins that may have been posted. The key is to stay knowledgeable when it comes to anything and everything that could go wrong with your Mitsubishi car, truck, or SUV.
Mitsubishi Company Website: MitsubishiCars.com
Mitsubishi Company Phone Number: 1-888-648-7820
General Recalls, Problems, and Defects: NHTSA.gov/Recalls
Mitsubishi Owner Reviews: ConsumerReports.org/Mitsubishi
Mitsubishi Recalls Search: Mitsubishi.com/Recalls