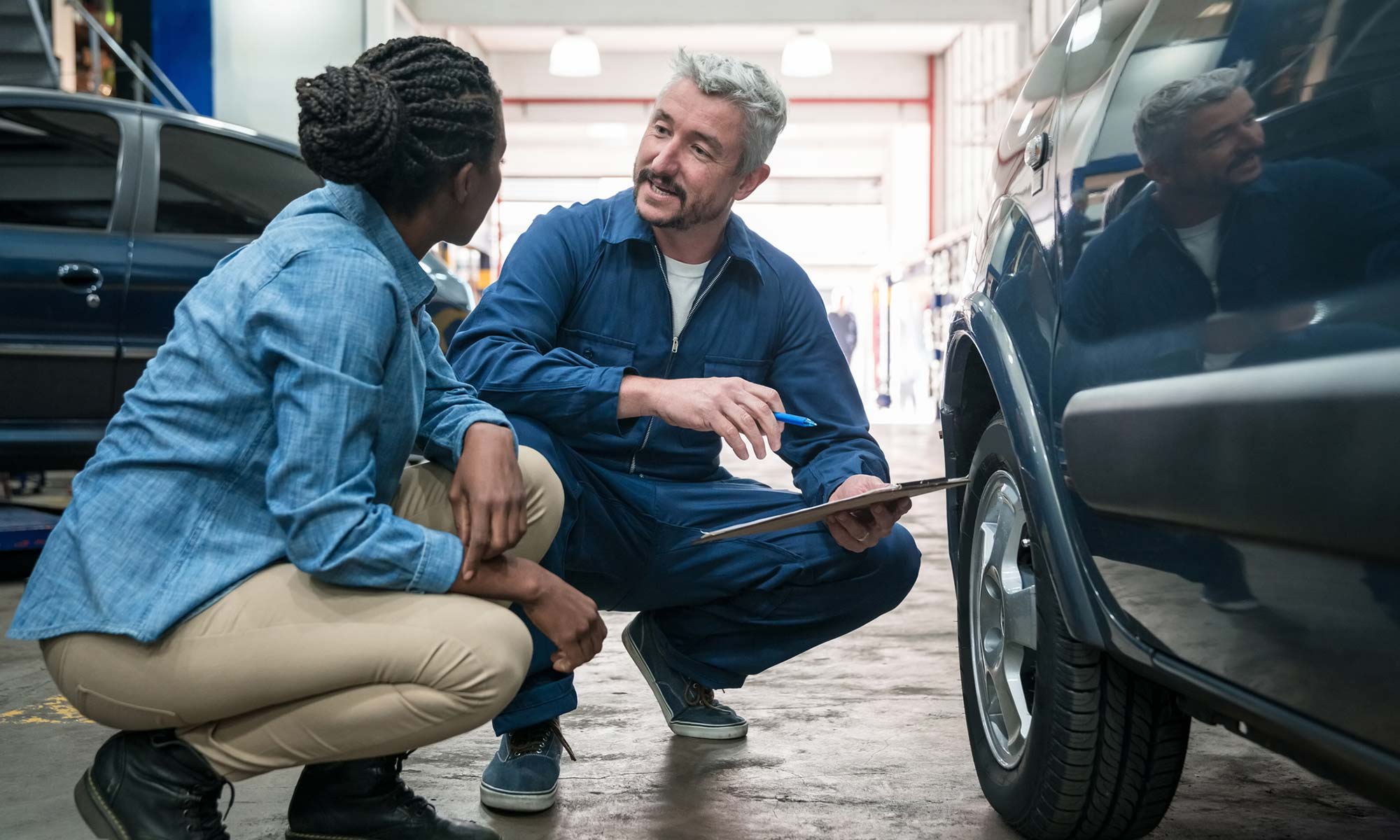 Having a reliable car is a great way to ensure you can get from point A to point B and beyond whenever you'd like. However, while you can often budget for your car's needs, like how much you'll need to fill up each month or take care of any routine maintenance, budgeting for the unexpected most likely wasn't on your to-do list. 
But, when you have an extended auto warranty on a car that's outside its factory coverage from the dealership, you can be certain that you'll be able to get coverage for any necessary repairs without ever having to pay anything more than a deductible. However, while various extended warranty plans can help protect your new or used car, not all will be the same. For example, two customers can have the same extended warranty coverage policy and need the exact same repair, but one has a $50 deductible, and the other policy's deductible is $100. Why? Well, there are numerous factors that contribute to how your deductible is calculated, and doing careful research can help you to determine which extended car warranty and deductible is the right fit for you.
What Are Extended Car Warranties?
In order to get the best deductible, you have to first understand what an extended warranty is. Luckily, it's fairly straightforward. Just as a brand new car will often come with a factory warranty when purchased at a car dealership to help cover the cost of repairs, an extended warranty does the same, just picking up once that original coverage ends. However, while you will often see various commercials and advertisements for extended warranties from various third-party providers, it's important to note that these are actually vehicle service contracts, as only your car's automaker can technically "extend" its original factory coverage. 
Still, despite the difference, you will often still see these types of plans referred to as extended warranties. But, unlike coverage from your automaker, third-party car warranty providers like Endurance, CarShield, CARCHEX, autopom! and more can provide you with various levels of coverage to help cover you from mechanical breakdowns and costly repair bills. And with the proper research, the right plan from a third-party provider can give you the best coverage possible for your vehicle while also finding a deductible that works for you.
How to Get the Lowest Extended Car Warranty Deductible
An extended car warranty deductible is similar to the deductible that your car insurance company charges you. If your vehicle is ever in an accident and needs repairs, insurance pays for the repairs, and you are only responsible for your deductible. And like any form of auto insurance you may have, with an extended warranty or service contract, if your vehicle breaks down, you're only responsible for your deductible.
While they are similar, an extended car warranty deductible is typically a lot lower than the deductible at most insurance companies. Most policies have deductibles that are only $100 or $50, with some extended car warranty deductibles going as low as just $0. However, the price your deductible will be will depend on a few things.
Ways to Get a Low Deductible with Endurance
There are a couple of factors that determine your extended vehicle protection deductible. Some we at Endurance can determine; others are up to you. But of course, we try to be as flexible as we can be with our various discounts and payment programs. It's our main goal to help you, so we try to do everything in our power to find the very best and most affordable option for every customer.
One thing that can determine your extended car warranty deductible is your vehicle's current warranty status. For example, if your vehicle is still under the manufacturer's warranty, you can get a lower overall price in general. This is because your vehicle is considered at its lowest risk.
Another factor that can determine your extended car warranty deductible is the overall price you are paying for your coverage. It works similarly to your insurance company. If you sign up for a higher deductible, your monthly payments will often be lower. It works in the opposite way; if you choose a lower deductible, the overall price could be higher. But while your insurance company can raise your rates, your extended vehicle protection price is locked in and does not go up.
When trying to figure out your extended car warranty deductible, make sure that you are weighing all of your options. Find out how much the increase in price will be for the lower deductible and plan accordingly.
FAQs: Extended Warranty Cost
What extended car warranty covers the most for the best price?
Endurance offers four different coverage plans, with the Supreme Plan covering everything from A/C to turbo and supercharger, and the Select Premiere eliminating coverage on power items like brakes, gaskets, and steering. Everybody looks for something different in their protection plans, so we recognize that and work to provide an option that is suitable for everyone.
Does Endurance Warranty cover previously-owned vehicles?
We cover most cars up to 20 model years and up to 200,000 miles. Our Learning Center includes blogs going over our plans for customers with Volvo, Nissan, Honda, Hyundai, and more!
How is the cost of an extended car warranty determined?
There is a multitude of factors that go into the cost of an extended warranty, such as the age of the vehicle, mileage, driving habits, and more.
How does the cost differ between factory warranty coverage and plans from a third-party administrator?
The cost of a factory warranty can be higher than that of a third-party warranty provider just because they are often serving as a middle man. Therefore they are looking to profit somehow off your purchase. Endurance is a direct provider and develops its own plans, so we find a price that is best for you while still getting you the protection you need.
How do I get a quote for an extended car warranty?
You can request a quote at the Endurance homepage by easily filling out your vehicle information, phone number, and email to get a free quote in as quick as minutes!
Save on the Unexpected with Endurance
When it comes to a vehicle, whether it's a new car or a used vehicle, sooner or later, it'll need some car repairs. And when that happens, having the right vehicle protection plan in place could get peace of mind and save thousands when it comes to unexpected repair costs. 
With Endurance, you can customize a plan to fit your specific needs and budget, like finding comprehensive coverage options, like an exclusionary plan that can give you near bumper-to-bumper coverage with only a small list of exclusions to basic powertrain coverage starting with monthly payments as low as $79. You can even get help protecting your vehicle and saving on its maintenance needs, including oil changes, alignment checks and more, with Advantage. Even high-end luxury vehicles, vehicles with higher mileages, salvage or rebuilt title vehicles, Canadian Gray Market vehicles, and more can all get coverage with Endurance. 
Plus, regardless of your coverage, you'll have 24/7 roadside assistance and towing, trip interruption coverage and even rental car reimbursements. You'll even be able to take your car to any certified repair shop or mechanic of your choice. But that's not all, as you can also enjoy a full year of extra perks and benefits, like key fob replacements and collision discounts, by activating your Endurance Elite Benefits.
Request your free quote and get started protecting your vehicle from unexpected and costly breakdowns. And don't forget to also check out the Endurance blog to find even more ways to help you save as a car owner, as well as other articles on a variety of automotive topics.
More like this
Cost and Price

Online shopping has given consumers all around the world access to products that they may not have been able to acquire before. Online shopping has become so prevalent that over..

Read More

Cost and Price

If one thing's true about car ownership, it's that it doesn't come cheap. No matter what vehicle you own, whether a used or new car, maintenance fees and unexpected repairs..

Read More

Cost and Price

An extended car warranty provides new and used car buyers with a financial safety net against expensive car repairs due to mechanical breakdowns after a factory warranty expires. However, every..

Read More