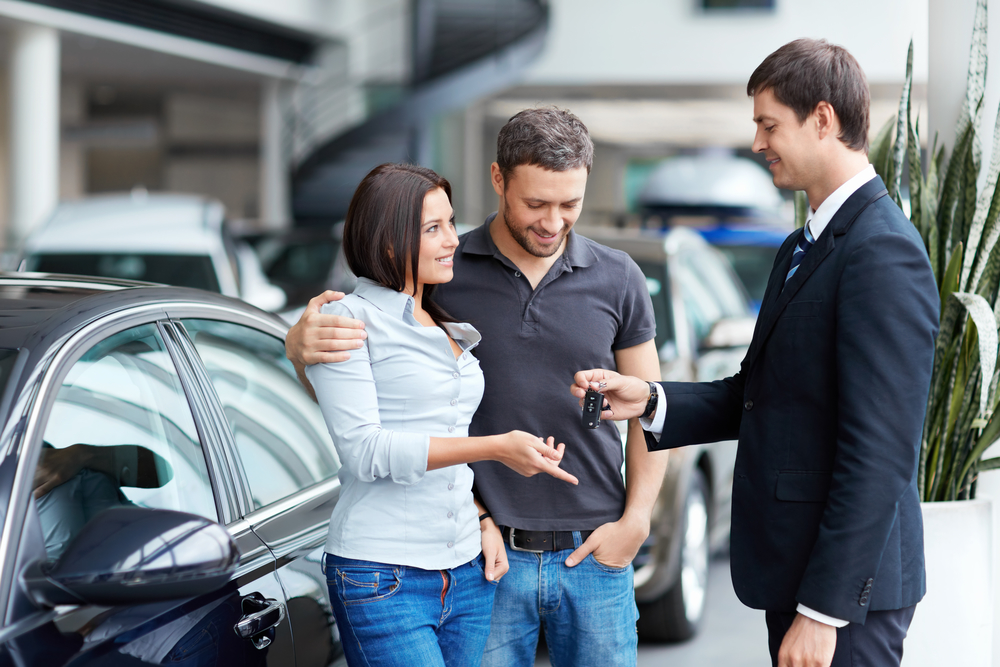 When you are shopping for a car one major selling point is whether or not the vehicle in question is covered under some type of warranty. This could be coverage from the original manufacturer's warranty, possibly an extended warranty from the car dealership that you purchased it from, or you can even choose to go with a direct company and purchase a warranty from a third-party. No matter which avenue you choose for your coverage needs, there's one thing they all will have in common: a deductible. These deductibles can range vastly, and not even exist in some cases – more on that later.
How Do Car Warranty Deductibles Work?
To start off, we should first talk about how an deductible for these coverage plans work. After your manufacturer's auto warranty has expired and your extended coverage kicks in, each time you take your vehicle in for a covered repair, you file a claim with your warranty company.
Depending on the company you chose and the coverage you qualified for, your deductible could be anywhere from $50-$200. If you find a policy trying to charge you more than that, it might be a sign the coverage provider does not have enough cash reserves to pay claims and you should look elsewhere for your coverage needs. Generally speaking, most extended vehicle service contracts come with a $100 deductible, right in the middle of the range we mentioned earlier.
But when you really think about it, this is a relatively low price to pay, especially when considering the cost of a major component like your transmission could run you upwards of $2,000 to replace. Paying only 5% of that cost is just how useful a coverage plan like this can be. But remember, this deductible must be paid every time your claim is approved. Meaning that if your repair is $500 or $5,000, you would still owe your $100 warranty deductible each time a repair is performed.
Is the Lower Extended Warranty Deductible the Better Deal?
Knowing how these deductibles work and the general price range of them, is it smart to go for the lower or higher deductible? And the answer honestly depends on a few key factors that will be discussed below. But one major takeaway is that the lower deductible that you choose for a policy will often result in a slightly higher overall cost. But with flexible, monthly-payment plans it usually results in no more than a couple dollars added a month.
Two customers have the same extended coverage policy but one has a $50 deductible and the other policy's deductible is $100. Who ends up paying more? Most would say the one with the higher deductible. While this may be true for each individual visit, it doesn't necessarily apply to the overall cost. This isn't to say that a lower deductible isn't something to look for, it's just that it is different for every person. There are numerous factors that contribute to how your deductible is calculated. But doing careful research can help you to determine which extended car warranty deductible is the right fit for you.
An extended car warranty deductible is similar to the deductible that your insurance company charges you. If your vehicle is ever in an accident and needs repairs, insurance pays for the repairs and you are only responsible for your deductible. With extended vehicle protection, if your vehicle breaks down you are only responsible for your deductible. While they are similar, an extended car warranty deductible is typically a lot lower than most insurance companies' deductibles. As we said, most policies have deductibles that are only $100 or $50. And it isn't uncommon to see an extended car warranty deductible of $0, it just depends on if you qualify for it.
How to Get the Best Extended Car Warranty Deductible
There are a couple of factors that determine your extended vehicle protection deductible. Some factors our company determines, others are up to you. But of course, we try to be as flexible as we can be with our various discounts and payment programs. It's our main goal to help you, so we try to do everything in our power to find the very best and most affordable option for every customer. One thing that can determine your extended car warranty deductible is your vehicle's current warranty status. If your vehicle is still under the manufacturer's warranty, it can even lower the overall price in general. This is because your vehicle is considered at its lowest risk.
Another factor that can determine your extended car warranty deductible is price. It works similarly to your insurance company. If you sign up for a higher deductible, your payments will be lower. It works in the opposite way if you choose a lower deductible, the overall price could be higher. But while your insurance company can raise your rates, your extended vehicle protection price is locked in and does not go up.
When trying to figure out your extended car warranty deductible, make sure that you are weighing all of your options. Find out how much the increase in price will be for the lower deductible and plan accordingly. There isn't a minute to waste if your vehicle is without protection. Because if your vehicle isn't protected, neither is your wallet. Call us today to get more information about our affordable vehicle protection policies!
*A Vehicle Service Contract (VSC) is often referred to as an "extended warranty", but is not a warranty.  A VSC does, however, provide repair coverage for your vehicle after the manufacturer's warranty expires. A VSC is a contract between you and a VSC provider or administrator that states what is a covered repair and what is not. Endurance is an administrator of VSCs and does not sell warranties.*