Protect your vehicle with custom coverage from Endurance.
Shop Now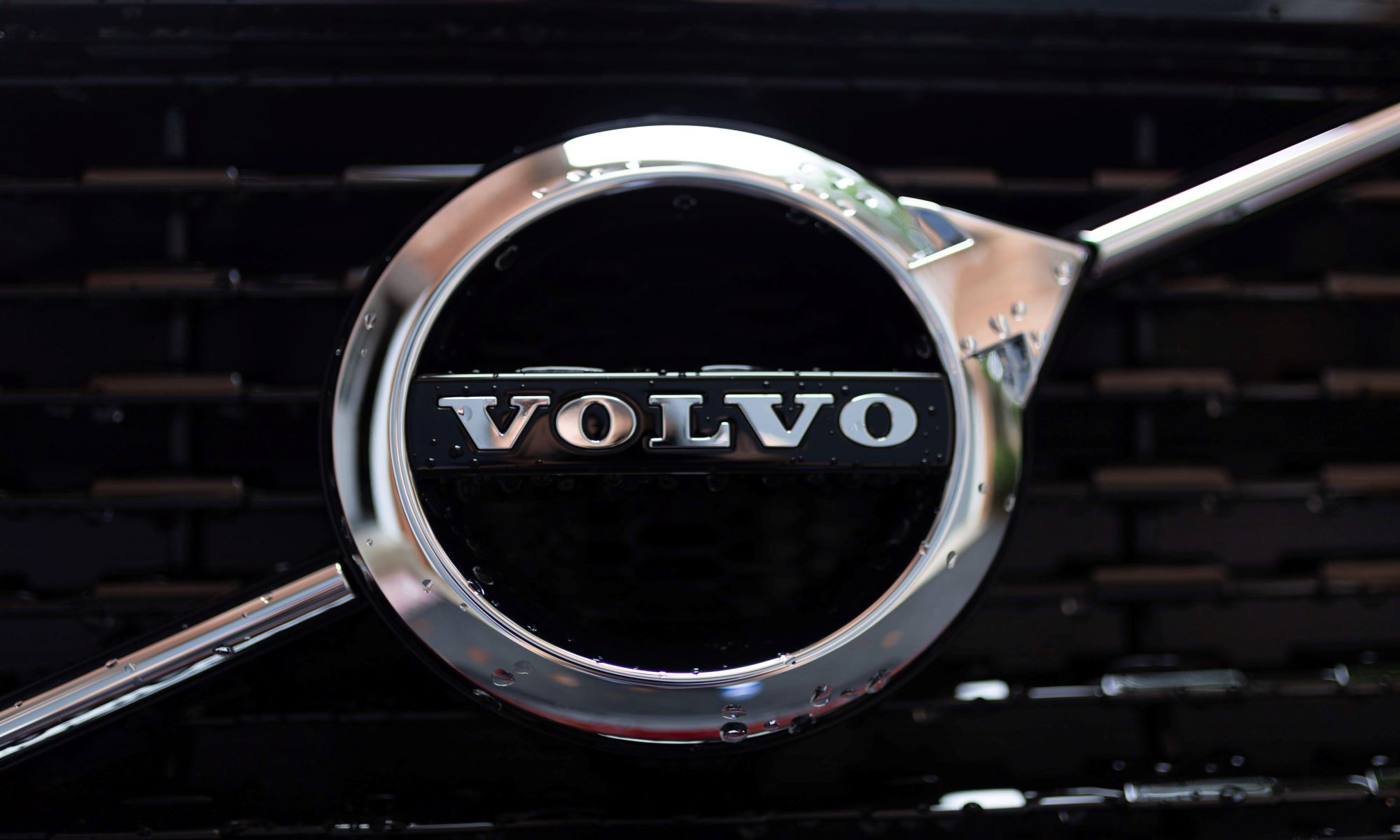 LOOKING FOR A VOLVO EXTENDED WARRANTY AFTER YOUR ORIGINAL FACTORY WARRANTY HAS EXPIRED? FIND ALL OF YOUR COVERAGE OPTIONS AND THE BEST WAY TO GET THE LOWEST PRICES ON EXTENDED VEHICLE PROTECTION BY USING THE GUIDE BELOW.
Volvo is one of the oldest and most respected automakers in the world, but even that doesn't prevent their cars from a breakdown.
As soon as that manufacturer's warranty that Volvo provides with new cars expires, they will no longer cover any breakdowns or repairs needed on the vehicle.
Drivers will find themselves paying the high price for these repairs and replacements out of their own pockets.
It was reported that Volvo owners tend to stick to their regular maintenance schedule more than other vehicle owners.
So whether they own a the XC90, XC60, XC40 crossovers or the sedans  S90, S60 or the ever-popular family car V60 Cross Country, Volvo owners know they are behind the wheel of automotive quality and strength.
Want to Save THOUSANDS on Auto Repairs? Get Endurance!
FREE ONLINE QUOTE
Volvo Company History and Factory Warranty Information:
Did you know that the Swedish-based company once specialized in heavy machinery?
Not what you would typically think of when you are talking about luxury automakers like Volvo. It wasn't until 1927 when Volvo came out of the gates swinging with a lineup of 10 cars. Volvo was and still is a huge innovator in the auto industry.
These durable cars, trucks, and SUVs were created with the express purpose of making cars safer and strong enough for the dangers of Swedish roads back in the day.
Cut to close to a century later, and while the roads may be better built than ever, they are still full of dangers. Volvo has adapted in kind, being an industry-leader for making strong and safe vehicles that consistently rank in terms of reliability and safety from year to year.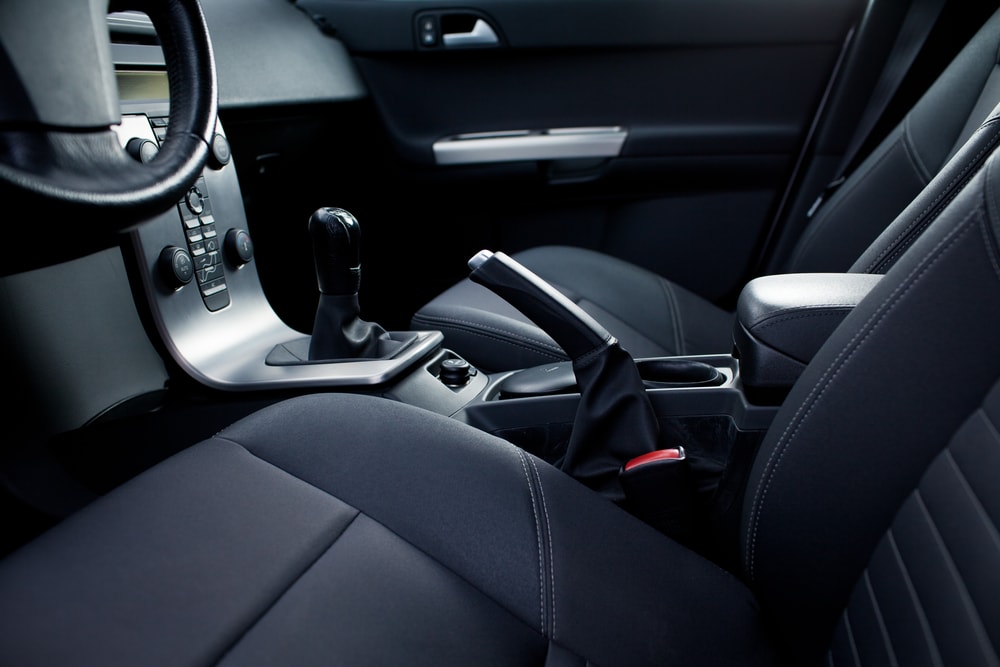 While this high praise is well-deserved, even Volvo's exceptional cars and SUVs will reach their limits eventually and breakdown.
No Volvo owner whether they are a business person or a "soccer parent" will be exempt from the need to pay for expensive repair or replacement due to the very stressful experience of a vehicle breakdown.
Volvo's factory warranty is definitely a leader among European and luxury vehicles, but Volvo owners should never settle for anything less than total protection.
So when Volvo's factory warranty no longer protects your car, you shouldn't wait for the unfortunate to happen and instead have a safety net in the form of a vehicle service contract, commonly referred to as an extended auto warranty.

What is covered by Volvo's Manufacturer Warranty Coverage?
One of the best things about buying a new Volvo, besides the prestige that comes with having that trusted brand at your fingertips, is that you are getting an industry-leading manufacturer's warranty with every purchase.
This guarantee from Volvo offers drivers peace of mind that nothing will go wrong with a vehicle during the first few years of ownership. If something were to go wrong, that's where the Volvo warranty comes in.
While it is reassuring that Volvo will protect consumers from any factory defect or manufacturing error, the idea of your Volvo experiencing a major vehicle breakdown during this time is not very likely. Volvo is well-known as a reliable brand and major breakdowns rarely occur in the first years of ownership.
However, in the first four years of ownership Volvo will do the following:
Pay to fix any component flaw or failure due to defect or faulty construction
Pay for any paint or detailing required due to a factory flaw
This Volvo basic limited warranty coverage comes standard on all new vehicles that Volvo sells.
As you can see, Volvo is less concerned with protecting drivers from breakdowns over time so much as ensuring their cars are up to industry standards.
Volvo Models that Qualify for Mazda Extended Auto Warranty Coverage:
| | | |
| --- | --- | --- |
| S60 | S90 | V60 Cross County |
| V90 | XC40 | CX-XC60 |
| XC90 | S60 Cross Country | V90 Cross Country |
Want to Save THOUSANDS on Auto Repairs? Get Endurance!
FREE ONLINE QUOTE
Volvo Manufacturer's Warranty Information:
Volvo works to make sure that any car, station wagon, crossover, or SUV that rolls off their factory floors and showrooms are completely without any manufacturer defects. This entails design flaws, engineering issues, and general manufacturing problems.
This type of manufacturer's warranty that Volvo provides with their vehicles is a standard in the automotive industry.
But these manufacturer warranties are more concerned with quality control of their products, rather than saving vehicle owners money on repairs.
This is a practice that every automaker takes part in and it protects new Volvo buyers from paying for repairs that were caused by the errors during the auto-making process.
Volvo Limited Basic Service Warranty (4 years / 50,000 miles)
During the first four years of owning a Volvo, drivers are given a Volvo limited basic service warranty. According to Volvo's website, this means that they are willing to remedy defects in materials or workmanship and parts supplied by Volvo free of charge.
Volvo Powertrain Warranty (4 years / 50,000 miles)
In the same span that the limited warranty is active, Volvo will also remedy defects in materials or workmanship for the major parts of your vehicle like the transmission, engine, and drive system using original parts supplied by Volvo, free of charge.
Unfortunately once those initial four years are over, Volvo owners are left unprotected for the rest of the time they own the vehicle. At this time of expiration, owners will be left to pay for any and all future breakdown repairs out of their own pocketbooks.
Volvo sets itself apart from many European automakers in that they also offer their own, in-house Volvo 24/7 Roadside Assistance. This is available for you even after the warranty expires, which is another advantage Volvo has over competitors. This offers you access to Volvo's network for:
Towing
Lockout
Rental cars
Trip interruption
Gas
All of these warranty benefits are excellent and above most industry standards. However, since Volvo vehicles are so expertly built and long-lasting, it isn't likely owners will get much usage out of this service.
That's why Volvo owners should look into supplementing Volvo's service with an extended Volvo warranty from a reputable third-party provider.
Extended Warranties for Used, Certified Pre-Owned, and New Volvo Cars
Volvo has a reputation for reliability and strength. According to JD Power's 2017 report, many of their vehicles – like the S90 sedan, are speculated to be able to last longer than 200,000 miles on the odometer.
That means a Volvo will last four times as long as the factory warranty provides coverage for it. Volvo owners are now left with potentially 150,000 future miles without protection from the high cost of breakdown-related repairs. An expired warranty leaves you paying out of pocket for repairs and the prices of those repairs will only go up as time goes on.
Volvo Manufacturer Car Warranty Expiration Dates:
If you would like to know when you Volvo's powertrain warranty coverage has expired, check the following chart below. To find a more precise date of expiration, remove the date January 1 and replace it with the date that you purchased your new Volvo car, truck, or SUV.
Year Volvo Purchased:                                                     Volvo Warranty Expiration Date:
| | |
| --- | --- |
| January 1, 2018 | January 1, 2022 or 50,000-miles |
| January 1, 2017 | January 1, 2021 or 50,000-miles |
| January 1, 2016 | January 1, 2020 or 50,000-miles |
| January 1, 2015 | January 1, 2019 or 50,000-miles |
| January 1, 2014 | January 1, 2018 or 50,000-miles |
| January 1, 2013 | January 1, 2017 or 50,000-miles |
| January 1, 2012 | January 1, 2016 or 50,000-miles |
| January 1, 2011 | January 1, 2015 or 50,000-miles |
| January 1, 2010 | January 1, 2014 or 50,000-miles |
| January 1, 2009 | January 1, 2013 or 50,000-miles |
| January 1, 2008 | January 1, 2012 or 50,000-miles |
| January 1, 2007 | January 1, 2011 or 50,000-miles |
| January 1, 2006 | January 1, 2010 or 50,000-miles |
| January 1, 2005 | January 1, 2009 or 50,000-miles |
The most common repairs for Volvo vehicles tend to come at a high price because of the quality of what Volvo uses. Most of these major repairs are more likely to happen to a Volvo well past the 50,000-mile mark when Volvo is no longer protecting the vehicle with under their factory coverage plans.
Want to Save THOUSANDS on Auto Repairs? Get Endurance!
FREE ONLINE QUOTE
How Much Does a Volvo Extended Auto Warranty Cost?
Once a driver no longer has protection from the Volvo warranty, they are taking a big risk even if they bought a brand built to last. Even the most well-built and reliable cars will eventually undergo a breakdown. No driver should think their car is indestructible, and the longer it remains in use and under ownership.
Most Common Volvo Car Repairs:
S90 (Head Gasket Replacement)
XC60 (Alternator Replacement)
V60 (Oil Pump Replacement)
When your Volvo factory warranty expires you are left to pay for every major repair that happens over time. These repairs are notably high-priced and can cost drivers hundreds, in some cases, thousands of dollars.
It's an unexpected expense for most Volvo owners. Especially considering that owners most likely bought their Volvo because the cars they manufacturer are so well- built that they wouldn't expect their car to break down at all.
This is why a Volvo extended warranty is so important. Breakdowns are unthinkable, however, why risk them happening at all and stop repair bills for the remainder of the life of your car?
Volvo Repair Costs for Most Common Repairs (Volvo s90):
| | |
| --- | --- |
| Water Pump | from $141 to $304 |
| Head Gasket | from $743 to $1305 |
| Oil Pump | from $315 to $1465 |
| Alternator | from $446to $748 |
| Door Window Motor | from $98 to $781 |
| Starter | from $189 to $800 |
Volvo has industry-leading manufacturing standards. They were recently in the news for an innovative external airbag system that earned tons of praise from critics and consumers alike.
And yet, like every car, they are not immune to the need for repairs. Since Volvo is constantly striving to make their cars, harder, better, faster and stronger; the cost for fixing your Volvo will only inflate as time goes by.
Shopping for Volvo Extended Car Warranties
Every Volvo driver needs to begin shopping for a vehicle service contract that will continue protecting them as soon as Volvo's factory warranty ends so there is no lapse in coverage. Lapses in coverage can lead to major repairs and even more major repair bills.
There is no shortage of options provided by third-party providers. These providers will cover a Volvo in the exact same way the Volvo manufacturer's warranty did. While Volvo will continue to provide service to you, they won't pay for it once the factory warranty ends.
That is why it's up to third-party companies, like Endurance, to continue to protect Volvo drivers from the high cost of Volvo repairs.
Endurance goes one step further than Volvo in providing new and new and used Volvo coverage that includes:
Flexible Coverage Terms potentially up to 10 years or 150,000 miles.
Accepted by Any ASE Certified Mechanic, Not Just Mazda Dealerships.
24/7 Roadside Assistance for Complete Peace of Mind Behind the Wheel.
Unfortunately, like most automakers, Volvo does not make their warranties transferrable, should you be one of the rare Volvo owners willing to sell their car before the 4-year/50,000-mile warranty expires.
An added benefit that comes from coverage from Endurance is that all protection plans are transferable, so even if you keep your car a long time, you can sell it with coverage to protect the next owner.
WHAT IS COVERED WITH A Volvo EXTENDED CAR WARRANTY?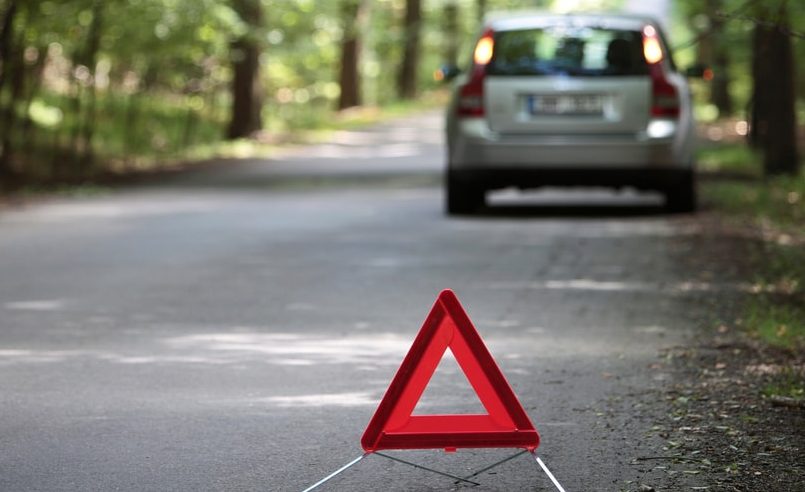 Endurance is focused on vehicle protection and that allows us to go beyond what automakers can offer. With fully customizable policies that consider the unique driving habits and coverage needs of all Volvo owners, Endurance can find the perfect protection plan for you.
Coverage from Endurance can cover repairs for the following components:
Air Conditioner
Brake Systems
Cooling System
Drive Axle Assembly
Electronic Components
Engine
Front & Rear Suspension
Fuel System
Transfer Unit
Transmission
Turbocharger / Supercharger
Extended Volvo Warranty or Direct Coverage from Endurance?
Endurance works hard to offer coverage that provides Volvo owners with the kind of quality protection they became accustomed to after the Volvo factory warranty has ended. This is why it is beneficial to begin shopping for coverage before the manufacturer's warranty has ended.
When there is no lapse in coverage, a Volvo driver will be completely protected from expensive auto repairs.
Over the last decade, Endurance has been a leading provider of vehicle service contracts. Choosing to work directly with Endurance instead of a Volvo dealer, you'll have several advantages over competitors and any dealership-purchased plan:
Payment options for any budget.
Award-winning customer service.
Your choice of a licensed mechanic.
Claims paid directly to the repair centers.
A risk-free 30-day trial period with a money-back guarantee
Want to Save THOUSANDS on Auto Repairs? Get Endurance!
FREE ONLINE QUOTE
More About the Volvo Factory Warranty:
Volvo has an extraordinary history with roots in Sweden and America's auto industries.
If you want to learn more about them and the ways they make and protect their cars, visit any one of the sites we have listed. Every Volvo owner should know what ins and outs of their car and what it will experience as it drives during and after Volvo's warranty runs.
No Volvo owner should pay directly out of pocket for repairs that too many drivers through experienced.
So look up all the information and buy with knowing that Endurance will continue to protect your automobile for the road ahead.
Volvo Customer Service Phone Number: 1-800-458-1552
Volvo Company Website: VolvoCars.com/US
New/Used Volvo Auto Recalls: VolvoCars.com/Recalls
General Recalls, Problems, and Defects: NHTSA.gov/Recalls
Volvo Owner Reviews: ConsumerReports.com/Volvo
FAQ's: Volvo Extended Warranty Cost
How does Endurance compare to a Volvo extended warranty?
The Volvo Warranty offers two cover options that have a maximum cut off at 150,000 kilometers (roughly 93.206 miles) while Endurance covers most vehicles up to 20 model years and up to 200,000 miles. Endurance also provides a well-rounded coverage plan for both new and used vehicles that allow you to take your car to any certified mechanic.
What extended car warranty covers the most for the best price?
Everybody looks for something different in their protection plans, so we recognize that and work to provide an option that is suitable for everyone. We currently have five coverage plans that fill the needs of different types of drivers. Learn more by visiting our coverage page.
What types of charges would not be covered by Endurance?
We strive to provide the best protection to all of our customers. For a list of our exclusions, check out each plan we offer which also includes sample contracts with full details.
What's the difference between an extended warranty from a dealer and Endurance?
Aside from being the direct administrator and obligor of most plans we offer, we launched our Endurance Elite Membership which offers total protection to our customers. Our program provides 24/7 Roadside assistance and up to $5,000 in repair loans that can be paid in easy payment installments. You can also stay up-to-date with your plan on our Endurance Protect App that allows for easy access to your account.
How do I get a quote for an extended car warranty?
You can request a quote at the Endurance homepage by easily filling out your vehicle information, phone number, and email to a get a free quote in as quick as minutes!
More like this
Make/Model

The 1960s was undoubtedly a golden era for the American automobile industry. Iconic cars like the Ford Mustang, Chevrolet Camaro, and Pontiac GTO came into existence during this decade, capturing..

Read More

Make/Model

Whether you're a passionate petrolhead or a casual commuter, everyone agrees that classic cars are special. From the iconic exteriors to the old-school engineering, their look, feel, and sound really..

Read More

Make/Model

When it comes to purchasing a used car, there are many factors as a consumer you need to keep in mind. Performance, condition, and style are all important considerations, but..

Read More