Planning on purchasing a used car in the near future? Well, congratulations on your big spend! Buying a new car is one of the most important purchase decisions a person will make in their lifetime. And if you pick the right car, it could be one of the best decisions of your life. However, there is one thing that often confuses potential used car buyers and drivers alike: The Extended Car Warranty. In fact, many drivers are completely unaware that you can even purchase an extended warranty for a used car, but we're here to tell you for certain that your used car can benefit to nearly the same exact coverage as if you were buying the vehicle new.
Of course, it's common sense that all drivers want to keep their cars as long as possible, without spending a fortune on repairs. Therefore it is reasonable to assume that protection for your vehicle is just as important as getting a good deal on the used car itself. It not only brings the much-needed peace of mind behind the wheel, but also doesn't sign a death warrant on your budget. Drivers from all walks of life from Mercedes owners to Chevy truck enthusiasts want to shield themselves from the high prices of auto repairs, and that's where an extended warranty for your used car comes in.
However, the question is, is it really that simple to get an extended warranty on a used car? It depends, actually. There are a lot of factors that will come into play and determine if your vehicle qualifies for coverage. For instance, these types of factors could include: the quality of the vehicle, the age and mileage of the car currently, your driving record and habits, resale values, licensed repair facilities, and more. The more you understand how these will affect your coverage options, the more you protect yourself.
Now, allow me to answer some exhausted questions and shed a little light on those issues that often invite trouble for you, so that you can avoid these errors in your calculations and make the best decision. If you completely understand what it is you're actually paying for and what it will cover, you'll be on the right track to saving money and protecting yourself. Let's get started!
How Much Can You Save with an Extended Warranty for Used Cars?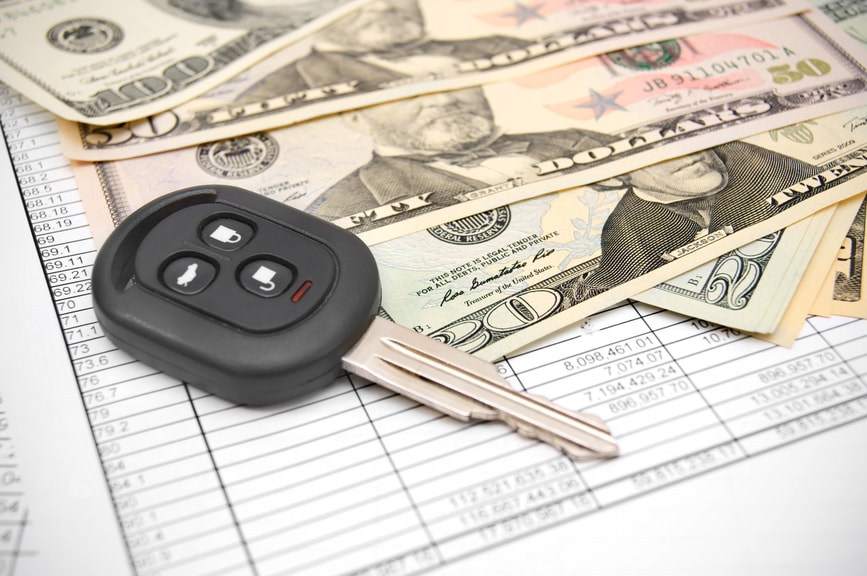 This question is a tad baffling, as it has various dimensions. In some cases you could jeopardize losing a lot of your own money and in others, you could save thousands of dollars. Some professionals believe that the extended auto warranties, generally referred to as 'Vehicle Protection Plans' or 'Service Contracts', don't always pay off, while another segment of professionals support the idea that you could save lots of money and come out ahead in the end. While it's pretty obvious which side of the spectrum we stand on, we can happily say that our average customer uses their policy at least 3 times during their a 5-year coverage period. And with the price of a new engine averaging $3,600, a new transmission running you $2,400, and a new cooling system coming in at a cool $1,200, a policy from Endurance will pay off in no time.
If you're new to the used car buying process, and don't have the slightest idea on how the used car extended warranty works, focus on just three main things: what's included, what it will cost you, and where you are getting it from. Though there are definitely other factors to consider before purchasing coverage, these three staples will allow you to better judge the right coverage for you.
What an Extended Warranty for Used Cars Include:
The biggest factor to finding the perfect extended warranty for your used car is probably what is included in your coverage, or rather what isn't included. There are many different types of coverage plans and they each cover a variety of parts and components. But until you examine what your needs are and how much you are willing to spend, it is best to have a basic idea of what level of coverage you will be in the market for.
Generally speaking, there are 4 different types of coverage:
Powertrain– A basic coverage that protects your vehicle's most important and expensive components such as engine, drive axel, and transmission.
Stated Component– A mid-level plan which covers basic powertrain protection in addition to other important components such as heating and cooling systems, braking systems, water pump, and more.
Exclusionary– Widely considered a "bumper to bumper" protection plan by many, exclusionary coverage is so extensive that instead of listing what is covered it lists a small list of "exclusions" that are not covered by the policy, it protects THAT many parts and components.
WRAP– Sometimes when you buy a used car it could still have some of the manufacturer's warranty (the original coverage placed on  the car from the manufacturer like GMC, Nissan, or Toyota) but it will be limited to only a handful of parts and components, however WRAP will cover the rest of your vehicle.
However, depending on what level of protection you choose, it is always a good idea to go over the items listed for coverage. While these are basic guidelines of what will be covered, each policy will be different. We highly recommend going over the policy with a friend or family member who knows about car repairs or a trusted mechanic who will be able to steer you in the right direction of which type of protection your vehicle needs.
What Will it Cost:
Once you have decided what type of coverage you want for your vehicle, it is probably best to see what you can afford and try to find a policy that fits both your needs and your budget. Without accurately knowing what you can afford, it could lead you to "bite off a little more than you can chew" and get yourself into serious financial distress. However, many auto warranty companies provide affordable payment plans to make protection for your vehicle easier to afford.
To give you a good idea on what the average price for an extended auto warranty is, you have to understand the factors that will affect pricing. Factors such as vehicle age and mileage, driving habits, and condition of the vehicle, will all factor in to give you your final price for protection. Of course, the price of a protection plan for a BMW will be higher than the cost of a Honda protection plan, but generally speaking, the average cost of a 5-year protection plan will run you about $500-$700 per year. A fraction of the cost for a new engine or transmission!
Where is the Warranty for the Used Car Coming From:
Once you have figured out what type of protection that your used car will need and what you feel comfortable paying for it, the next step is to find a company that you can trust. There are plenty of auto warranty companies in the marketplace but consumers should be sure to do as much research on each option before choosing to sign up with one. One thing that should be noted is that better pricing and coverage options are available outside of your local dealership, skip the sales tactics and do your own research!
There are a few things to be aware of, one of them is accreditation. If the company is not certified or accredited by the most important agencies in the industry such as the Better Business Bureau, the Vehicle Protection Association, and Consumer Affairs, it is probably a safe bet to say they are not a very reputable company.
Be sure to check out what industry professionals are saying as well as consumers like yourself. When you get a chance to see what others think of the company, it will help you make your decision. Be sure to take reviews only at face value though. We aren't saying that negative review should be ignored, but know that there may be a bit more to the story that you are seeing in a short 200-word review. Doing your own research will give you the best opportunity to find a trusted auto warranty company to protect your used car.
It's the 21st century and cars have become our most important and most expensive mode of transportation. Any unexpected incident or vehicle repair can lead to a great deal of financial stress. We believe in the motto "better safe than sorry", and a vehicle protection plan from Endurance is the safety net that all drivers need. Call us today to get your free quote and one-way ticket to the world of worry-free driving!