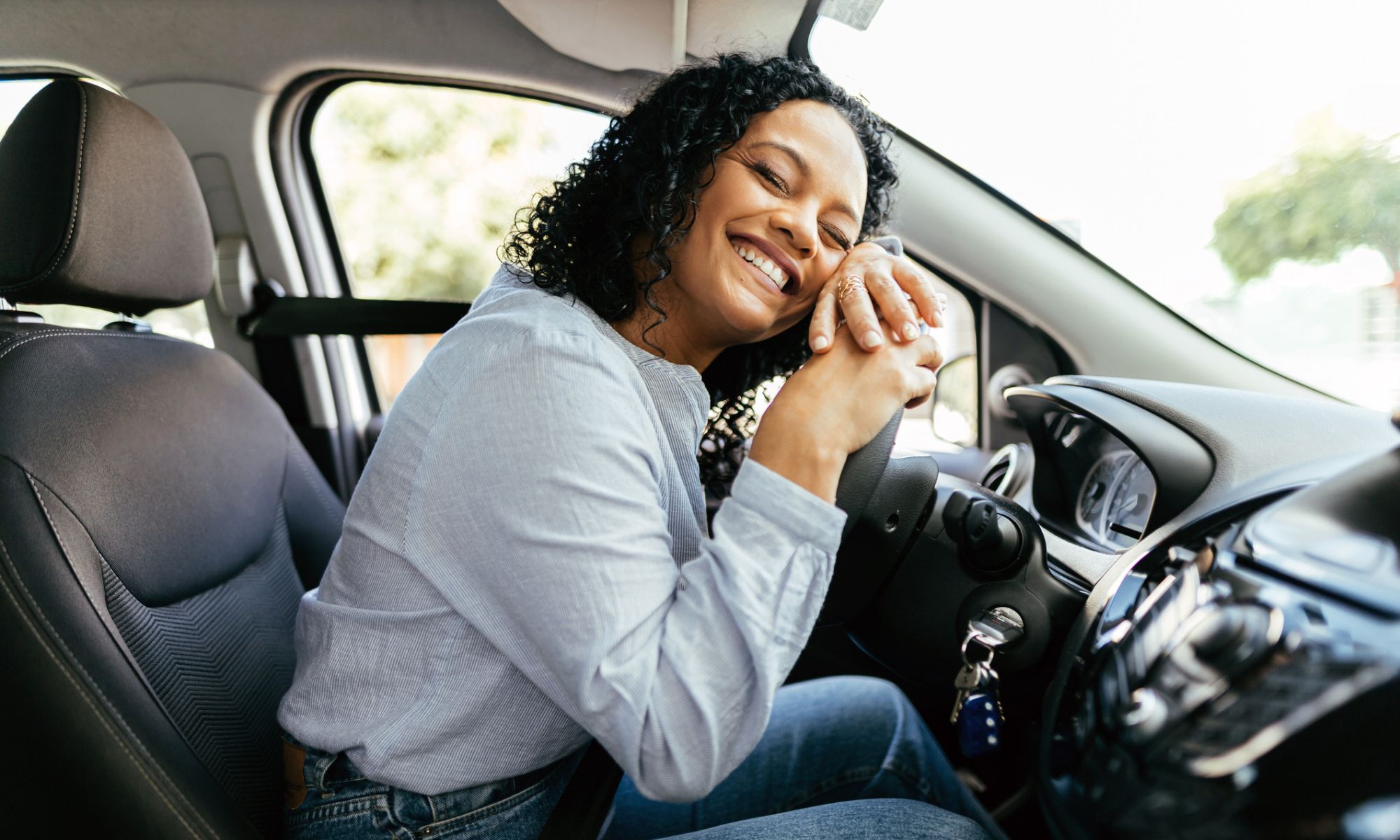 From the new car smell to the bumper-to-bumper warranty, there's nothing quite like the experience of buying a new car. Unfortunately, buying a new car isn't always in everyone's best interest, considering the rising vehicle costs and how quickly a new car depreciates. Buying a used car is a viable alternative and an excellent investment that helps your hard-earned money stretch further. Plus, with an extended car warranty, you can still enjoy the peace of mind of comprehensive vehicle coverage in the event of an unforeseen mechanical breakdown. Yet, an auto warranty is only good if you use it correctly. We'll help you learn how to get the most out of your car extended warranty.
What Does My Extended Warranty Cover?
If you have a vehicle that no longer qualifies for comprehensive factory warranty coverage, you may have the option to purchase an extended warranty from your dealership or auto manufacturer.
Additionally, most vehicles can find coverage through third-party car extended warranty companies. However, "extended vehicle warranty" or "aftermarket car warranty" are common misnomers when you purchase coverage from a third party because, technically, only an automaker can extend your original auto warranty. When you buy vehicle coverage from anyone other than the manufacturer, it is called an auto protection plan or vehicle service contract (VSC). While technically not an extended warranty, third-party companies often cover a broader range of vehicles and driving styles with many additional benefits.
We'll explore what may or may not be covered under each option:
Extended Vehicle Warranty
An extended car warranty is an optional service contract with the manufacturer that provides additional coverage for the repair or replacement of parts in the case of mechanical failure. This coverage is usually purchased when buying a new vehicle and extends beyond the original manufacturer's warranty, providing peace of mind to drivers who want to protect their cars from costly repairs for a longer period. The coverage usually includes labor costs and parts, such as engines, transmissions, and electrical components, and may even provide reimbursement for towing and rental car expenses.
Many people often assume that the extended warranty includes bumper-to-bumper coverage as the original factory warranty. However, this is not often the case. Unfortunately, extended warranties are often known as limited extended warranties because of notable exclusions and limitations within the policy.
An extended warranty typically has numerous exclusions in its fine print. These exclusions usually include any preexisting damage to the vehicle, normal wear and tear, or abuse. Furthermore, most basic extended warranties will not cover routine maintenance services, such as an oil change, alignment, tire rotation, or brake pad replacement. In addition, some extended warranties exclude coverage for specific parts, such as the engine, transmission, and electrical system. Therefore, it is important to carefully review the extended warranty details to ensure that it meets your needs.
Auto Protection Plan
An auto protection plan, or vehicle service contract (VSC), is a contract with a third-party service provider that protects you financially against costly unforeseen repair bills. These contracts are more all-inclusive and comprehensive than manufacturers' limited extended vehicle warranties. For example, Endurance Warranty does not exclude high mileage or older vehicles, luxury vehicles, cars with salvage or rebuilt titles, Canadian grey market vehicles, or even cars used for commercial purposes, such as delivery and rideshare.
In addition to being more inclusive regarding which vehicles are eligible for coverage, there is an extensive range of policy options. Car owners can choose from a variety of choices, ranging from basic powertrain coverage to comprehensive, factory-like coverage with minimal parts exclusions. In addition, some providers offer additional maintenance coverage to those who prefer to budget their scheduled service into one monthly plan. This wide variety allows for greater flexibility when selecting the best auto protection policy that suits their needs.
Another advantage of choosing an auto protection plan offered by a third party is that many providers also offer additional benefits, including roadside assistance and towing, trip reimbursement coverage, rental car reimbursement, and more.
7 Ways to Make the Most of Your Car Extended Warranty
Purchasing an auto protection plan is an investment that protects your vehicle from unforeseen expensive car repairs and keeps you safely on the road. However, your protection plan benefits are only as good as the vehicle service contract behind it. We'll give you a few tips for getting the most out of your service plan:
1. Research Reputable Car Extended Warranty Companies
When researching car warranty companies, digging a little deeper to ensure you're finding the best company for your needs is essential. Research helps you weed out undesirable companies and understand the details of each provider's coverage. Different companies have different inclusions, exclusions, and deductibles, so read the fine print and ask questions to find a company that suits your vehicle, budget, and driving style. Additionally, just because you're approved for a warranty with one company doesn't mean you'll automatically be approved elsewhere. So again, research is vital to ensure you get the best coverage for your needs.
2. Find Out What is Covered
Once you find a company you feel comfortable with and a policy that suits your needs, read the contract in detail to find out what is covered under your coverage plan. Most third-party companies offer "exclusionary" coverage. Exclusionary vehicle service contracts include everything except what is expressly excluded within the agreement. Therefore, your contract must include everything you need before signing. You should always ask a customer service representative for further explanation if you have any questions or concerns.
There are also different types of coverage options, including these common policy terms:
Bumper-to-Bumper: A bumper-to-bumper warranty, usually only offered by auto manufacturers, generally covers most components from front to back. Depending on your provider, exceptions often include body panels, wiper blades, tires, and brake pads. Some third-party providers offer plans close to this, but it may not include everything a factory warranty covers.
Powertrain: Powertrain warranties cover the engine, transmission and associated parts that drive the vehicle. Non-power-related components such as radios, air conditioners, windows, and add-ons are not included.
Drivetrain: A drivetrain warranty covers the transmission, driveshaft, axle shafts and wheels, but not the engine.
3. Understand the Claims Process
The best time to learn how to file a claim is before or shortly after you sign your vehicle service contract. The last thing you want is to be stuck on the side of the road during rush-hour traffic, learning how the process works. So, as soon as you see a dashboard warning light or a mechanical issue become apparent, you should contact your policy provider immediately.
4. File a Claim
The best way to get the most out of your service is to use it. You'd be surprised how many car owners refrain from using their auto protection plan for vehicle repairs. When experiencing a mechanical breakdown, your first call should be to your car warranty company to get the claims process started. Additionally, if your policy also covers maintenance service, utilizing those benefits will help keep your car running smoother for longer.
Endurance clients are encouraged to call (866) 432-4443 or visit the RepairPal Certified shop network to find a repair shop location and start a claim. Find out more about the Endurance claims process here.
5. Take Your Vehicle to a Trustworthy Repair Shop
Depending on your car's extended warranty company, there may be restrictions on where you can take your vehicle for service. For example, if you have a vehicle warranty with a manufacturer, you may need to take your car to the dealership if you want them to cover the repair costs. However, you may have more freedom with an auto protection plan with a third-party provider.
Endurance customers can take their vehicle to any ASE Certified mechanic, repair shop, or dealership they choose to ensure that their car is under the best care with someone they trust.
6. Keep Your Information Up to Date
Be sure to keep your address, phone number, and contract current, as well as any alterations to your vehicle and mileage. This will help ensure that you are covered when needed.
7. Find Out if Your Policy is Transferable
A transferable auto protection plan can add value to your car when you sell it as long as the protection plan is still active. Transferable plans benefit both the buyer and the seller, as they assure the buyer that the car is protected and the seller can receive a higher price for the vehicle.
Endurance Helps Make the Most of Your Auto Protection Plan
An auto protection policy is an excellent investment for anyone buying a car, especially if you're in the market for a pre-owned vehicle. In addition, a vehicle service contract gives you financial protection from unexpected expensive repairs. Endurance Warranty can help you find the right plan for you.
Endurance Warranty offers customizable plans to fit most budgets, vehicles, and driving styles. Drivers can often find coverage even if other companies have denied them. Endurance even provides coverage for high mileage vehicles, older cars, luxury vehicles, cars with salvage or rebuilt titles, Canadian grey market vehicles, and those used for commercial purposes, such as rideshare or delivery.
In addition to a variety of service policies, each coverage plan comes with a suite of additional benefits, such as 24/7 roadside assistance and towing, exclusive use of the Endurance Mobile app, trip interruption coverage, and rental car reimbursement. Additionally, you can gain access to even more benefits with a FREE year of exclusive Elite Benefits with a small, $29 activation fee. Take advantage of this $2,000 value and drive forward with confidence, knowing you'll also enjoy perks such as key fob replacement, tire repair or replacement, collision discounts, and more.
Call (800) 253-8203 for a free quote, or shop online now for the best auto protection plan for your needs. You can also find answers to your frequently asked questions and helpful resources on the Endurance blog, such as how to negotiate the best car extended warranty deal, tips on deciding if an extended warranty is right for a new car, or how to cancel your extended warranty if you decide it is no longer right for you.
More like this
Extended Warranty

The advantages of having an extended warranty can't be overstated when a surprise car repair pops up. Coverage can make a difference during a breakdown, thanks to protection against expensive..

Read More

Extended Warranty

Nothing beats being able to hit the open road and head wherever you like, whenever you like. Plenty of drivers fall in love with our vehicles, maintaining them with total..

Read More

Extended Warranty

There's a lot to get excited about buying a new or used car, but one feature that often gets overlooked is the manufacturer's warranty. Understanding this coverage helps owners maximize..

Read More