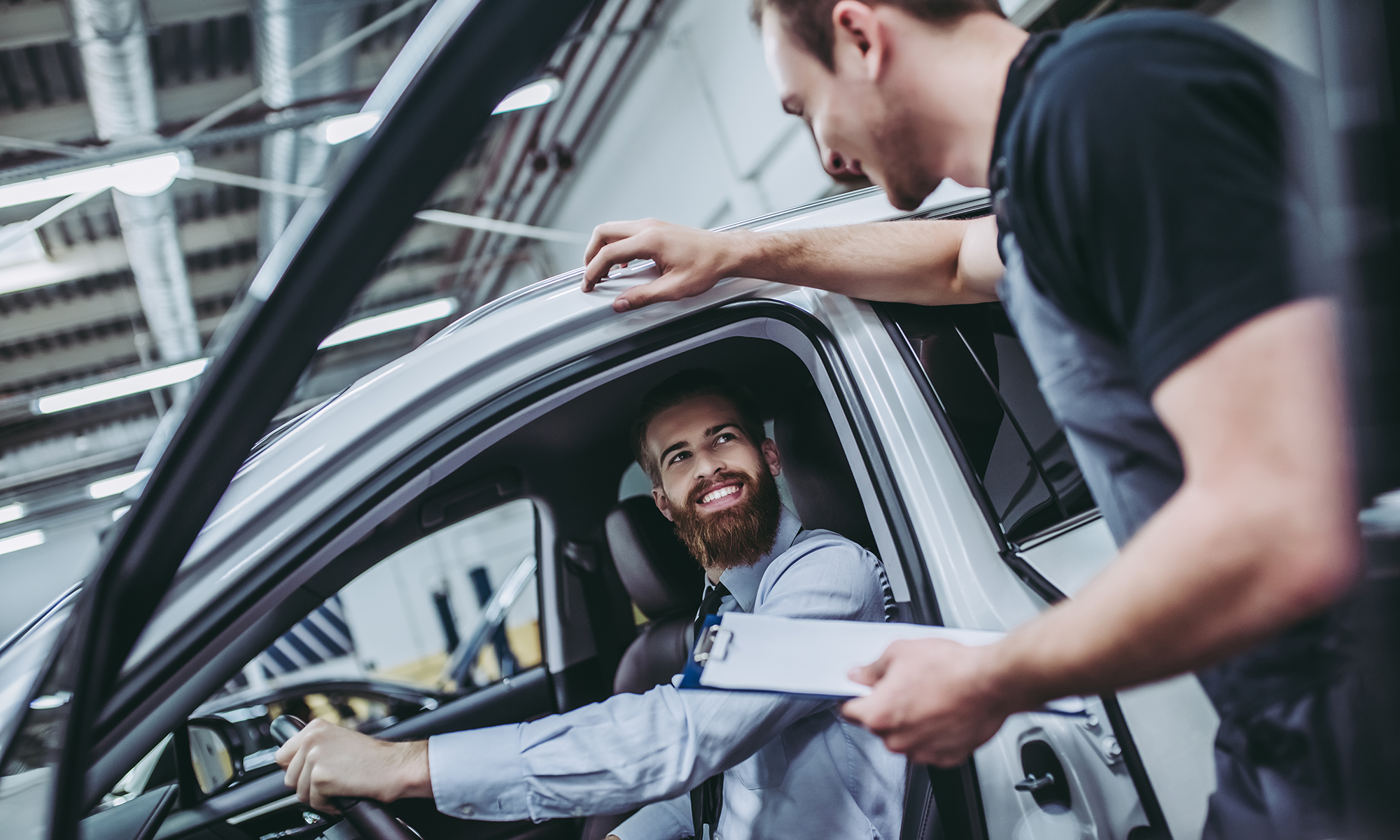 Winter is on its way, and while many look forward to hot cocoa by the fire, the harsher weather creates complications for car owners. Swapping to winter tires certainly helps, but traction isn't the only cause for concern. As temperatures drop, your vehicle is put under added strain that may be too much for older components to handle.
With Christmas coming up, it isn't an ideal time for car repair bills, not to mention no one wants to be stranded on the icy roadside. So what can you do to take extra care of your car and avoid unexpected expenses? An extended warranty is an excellent solution, but it's worth understanding what's covered under one before signing on the dotted line.
What to Know About Extended Car Warranties
With every brand-new car brought at a dealership or directly from the automaker comes a manufacturer's warranty, also known as a 'factory warranty,' as standard. This acts as a promise from the manufacturer to repair any unexpected repairs, mechanical breakdowns or workmanship defects on that new vehicle that might occur within a predetermined number of years/miles traveled after purchase. On average, manufacturers offer this coverage as a bumper-to-bumper warranty and/or a powertrain warranty, with most lasting for around three years/36,000 miles to five years/60,000 miles. You may also see other types of warranties bundled with these two main types of new car warranties, such as corrosion coverage and emissions coverage. 
No matter what type of coverage you have, once that new car warranty expires, you'd be left on your own paying the cost of repairs your car may need, though most car manufacturers offer extended warranty coverage. And as you can guess, this coverage is an extension of your car's original factory warranty that comes with an annual fee and some limitations. 
First off, extended warranty plans from automakers almost always specify that you must get repairs done at the dealership or a specially authorized repair facility. Secondly, for most automakers, you must purchase any extended auto warranty coverage while the factory warranty is still active. Fail to activate yours in time—or buy an older used car with no factory warranty to speak of—and you'll unfortunately no longer qualify.
Thankfully, another option exists—vehicle service contracts—offered by third-party warranty companies, like us at Endurance, Carchex, Carshield, Protect My Car and more. You'll also regularly hear plans from providers like these referred to as warranties, but the truth is only the automaker can "extend" your original coverage. Still, while not a warranty by definition, plans from third-party warranty providers can give you the same great coverage for expensive repairs at better prices. They're often more flexible, too, covering a wider range of drivers and vehicles. You aren't tied to dealerships, as you can get repairs at any certified repair shop or ASE Certified mechanic. Plus, the best providers always throw in some great perks on top of great coverage.
Are Car Warranties & Car Insurance the Same?
You'd be forgiven for thinking that car warranties and car insurance are the same, but it couldn't be further from the truth. Because while both can help you with car repair bills, the two are completely different services and protect your vehicle in completely different ways.
Auto insurance is a requirement in nearly all 50 states, so chances are, if you own or are planning to own a vehicle, you'll need to purchase a policy before you get behind the wheel. And like warranties, insurance policies offer varying levels of coverage, but your stand car insurance company would typically offer:
Collision coverage

: If you collide with an object or vehicle, your car will be repaired or replaced.

Liability coverage:

If you were

in an accident

that was your fault, your insurer would pay any medical bills for the other party.

Personal injury coverage

: This may cover your or one of your passengers' medical expenses that may have occurred from an accident. 

Uninsured motorist coverage:

If an uninsured driver hits you, your insurer will cover the costs.

Theft protection:

If your car is stolen, you will be compensated for the current value of your vehicle.
On the other hand, an extended vehicle warranty is an entirely optional (but highly recommended) purchase. So while insurance covers damage from accidents, extreme weather, or even if your car is stolen, extended warranties specifically help with the costs of covered repairs caused by normal wear and tear, apart from any applicable deductibles.
What Does an Extended Warranty Cover?
Extended warranties cover general wear and tear issues, but which specific components are covered will ultimately depend on your chosen protection plan and your provider. And while providers like us at Endurance offer a wide range of fully flexible coverage options, broadly speaking, there are two main types of coverage plans that you can get from third-party providers:
Powertrain coverage
A powertrain warranty is the most basic form of coverage, whether from an automaker or a third-party car warranty company. It is aimed at protecting just the most essential parts of your vehicle, such as:
Engine

Transfer case

Transmission

Axles

Driveshafts

Seals

Gaskets
Exclusionary coverage
Exclusionary coverage is as close to bumper-to-bumper coverage as you can get, as they cover almost every single part of your vehicle with just a small list of exclusions. A typical exclusionary plan usually includes all of the protection of a powertrain warranty, plus:
Air conditioning

/heating

Core

electrical system

components

Front and rear suspension

Brakes

Cooling system

Fuel delivery system
While both types of coverage can help you as a car owner, what that warranty costs will ultimately depend on how extensive you want your coverage. For example, at Endurance, you can get basic powertrain coverage with the Secure plan starting at just $99 per month. Or, if you want near factory-like coverage, the Supreme plan can help, but at a higher price. 
What Else Can Extended Warranties Offer?
Along with coverage from breakdowns and other repairs, third-party extended warranties also often offer some additional perks and benefits. For example, most providers offer some form of roadside assistance and towing, so you can get help if your car breaks down while you're away from home. Others, like us at Endurance, even take it a step further with the extras we offer. 
For example, all Endurance vehicle protection plans automatically include the following:
Plus, for a $25 activation fee, every new Endurance customer can also unlock a year's worth of Endurance Elite Benefits, which include:
Up to two (2) tire replacements or repairs ($125 per tire)

Key fob replacement or repairs (up to $500)

Collision discounts up to $500 per accident ($1,000 total)

Total loss protection (up to $1,000)
Along with this bevy of standard and available Elite Benefits, each Endurance plan allows you to take your vehicle to any certified mechanic or repair facility, including the dealership. And, unlike most third-party extended warranty providers, we're a direct provider of most of our plans, so you can easily transfer your coverage should you sell your vehicle while your plan is still active. 
With Endurance, you can even find coverage available or a variety of vehicles that other providers won't include. This includes high-mileage cars, Canadian Grey Market vehicles, cars with a salvage or rebuilt title, high-end luxury cars from select automakers, or even commercially used vehicles for rideshare and delivery services. 
What's Not Covered Under a Warranty?
Even if you opt for exclusionary cover, some things are rarely covered by an extended warranty if you take the time to read the fine print, including:
Routine maintenance

, such as

oil changes

,

tire rotations

and other essential services (unless you

choose

Endurance

's Advantage plan

)

Damage to the vehicle's body

Damage to interiors

Damage due to negligence (ex., not following the

recommended maintenance schedule

)

Damage due to an accident

Damage due to vandalism

Damage due to environmental factors

Damage due to alterations/modifications (including non-OEM

aftermarket

parts) 
Drive Without Worry with Endurance
The cost of car ownership is only ever increasing. Still, with the right extended warranty or vehicle service contract watching your back, you can hit the road without worrying about expensive breakdowns and repairs you weren't planning for. But while coverage plans from various providers can help you avoid the upfront costs of some repairs, if you want total peace of mind, Endurance is the choice for you. 
As America's most trusted vehicle service contract provider since 2006, you can be confident that when you have an Endurance vehicle protection plan, you'll have award-winning coverage and customer service, not some scam. Plus, you can find plans for all kinds of budgets and vehicles, whether you have an eligible luxury vehicle, a high-mileage car, one used for rideshare or delivery services, and more. Every Endurance plan also automatically comes with 24/7 roadside assistance, replacement travel reimbursement, and trip interruption coverage. New customers are eligible for an entire year's worth of Endurance Elite Benefits, including extra perks and savings like tire replacements or repairs, collision discounts and more.
Get started protecting your car today by requesting a free,no-obligation quote, or call (800) 253-8203 to speak to a member of the Endurance customer team. And don't forget we have plenty more automobile-related resources available at the Endurance blog, including answers to your biggest extended warranty FAQs, vehicle buying guides, DIY maintenance how-tos and much more.
More like this
Extended Warranty

When driving on roadways around the world, the thing most car owners fear is being involved in an accident. However, mechanical breakdowns are the thing that every average driver should..

Read More

Extended Warranty

Every car owner knows how important it is to keep their vehicle in the best possible condition at all times. This means making sure that you are getting the proper..

Read More

Extended Warranty

Driving down the road only to experience an issue with your vehicle's steering capabilities is a terrifying experience, regardless of if you are driving a new vehicle or an old..

Read More