Protect your vehicle with custom coverage from Endurance.
Shop Now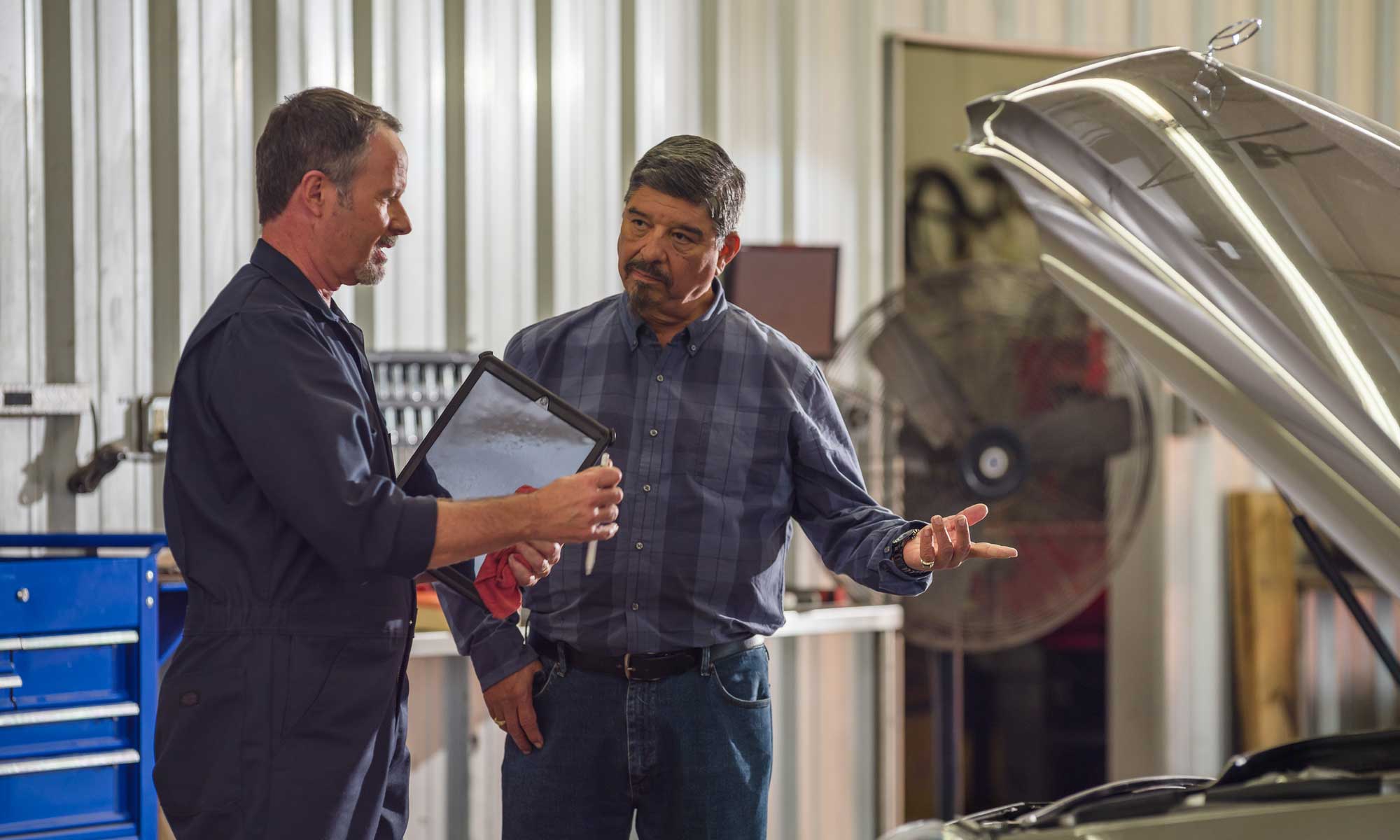 No matter the time of year, having a car you can count on is a luxury that is hard to take for granted. And with the help of an extended car warranty, you can take care of any repairs you may need. But depending on the coverage you have, where you can go for repairs can vary, and making the wrong choice could end up leaving you with voided coverage.
That's why learning more about your car's warranty and whether you have to take your car to the dealership for repairs can help keep your coverage active and avoid unexpected breakdowns and costly repair bills.
And if you're still unsure where to get work done on your used or new car, here are some factors you should consider. 
How Does a Vehicle Warranty Work?
Whether provided directly by the automotive manufacturer or a third party, an auto warranty protects your vehicle and its parts should they become defective or break down. But how that coverage works and where you can get repairs done will depend on your provider. 
For example, every new vehicle, whether a Ford, Honda, Toyota, Mercedes-Benz or any other make/model, comes with a warranty from the car manufacturer, covering parts for a certain number of years or up to a specific mileage. This is your vehicle's factory warranty, though most automakers may combine various levels of coverage, like providing powertrain coverage or a bumper-to-bumper warranty, among others. But at their core, they all do the same thing: keep you on the road.
But while comprehensive, regardless of the factory coverage your car had, it won't last forever, as most expire after 3 years/36,000 miles or 5 years/60,000 miles. But once this coverage expires, there's often an option to pay for an extended warranty from the automaker. The logic is that the amount spent on a warranty will be less than the cost of potential repairs. However, third-party extended warranties, also known as vehicle service contracts (VSCs), generally offer better value, including additional services like regular maintenance and roadside assistance for a similar amount.
As a car owner, though, whether you're dealing with a factory or extended warranty, there will be a set of terms you must follow in your contract and owner's manual to avoid invalidating it. Go against them, and you risk having any warranty claim rejected. 
Do I Have to Take My Vehicle to a Dealership to Comply with My Warranty?
Simply put, the answer depends on your manufacturer's warranty and the work you intend to do. For example, if you need a tire rotation and your automaker or provider's policy only covers engine components, you can feel free to get it done wherever you like. However, for many factory warranties or extended warranties from automakers, any significant repairs may be limited to just the dealership. Due to this, it's best to thoroughly read the fine print of your policy to ensure you're not putting yourself in a position to lose your coverage.
When it comes to extended warranties from third-party providers, like Endurance, you can often take your vehicle to any certified repair shop or mechanic, including your car's dealership. However, while you have a few more options on where you can go with a third-party warranty, there are still stipulations you may need to follow. 
For example, while it may seem like a great money-saving move to source your own parts and handle the repair yourself on your new or used car, you could l void both your factory or extended warranty by doing this. Instead, it's best to play it safe and visit certified mechanics at your car dealership and local repair shops. They'll have the skills and the resources needed to ensure you're getting the right part and that the repair itself won't potentially cause other issues.
Professional mechanics, whether at a shop dealership, can also keep a record of where the parts are from and when they were installed, just in case you experience an issue down the line. But if you handled repairs yourself or sourced your replacement parts, that leaves you in a tricky situation once a breakdown occurs since you won't know what caused what. So, to avoid headaches and additional expenses, it's best to visit a professional, whether at the mechanic of your choice with a third-party provider or your car's dealership if your factory or extended coverage from your automaker requires it. 
The Dos & Don'ts of Warranties
Understanding what you should and should not be doing when you have an active warranty will help ensure you're not at risk of voiding your coverage:
Do: Take the Time to Read Your Policy
By reading and re-reading the fine print of your extended warranty, you'll know exactly what you're covered for and who's authorized to carry out warranty-related repairs. You also know what other variables can void your warranty, like failing to stay up-to-date on your car's recommended maintenance schedule or handling warranty repairs on your own.
Don't: Give Your Vehicle Over to Someone You Don't Trust
If any work carried out by a non-authorized mechanic (whether you, a friend or a local shop) has led to the failure of a part covered by warranty, your provider has the right to deny any claims related to that part (although the rest of your car is unaffected). This is regardless of whether the part in question was OEM, recycled, or aftermarket. Make sure you only let someone you trust look under the hood, or it could be an expensive mistake.
Do: Abide by Your Policy
You pay good money for your warranty, and voiding it is an unnecessary waste. Once you know exactly what you can and can't do, you should always follow these rules strictly. For example, to successfully submit a claim on an Endurance policy, the repair must be carried out by an ASE Certified repair shop or mechanic. If your local shop isn't ASE Certified and you take your vehicle there, you'll have to foot the bill for any work undertaken. This also includes paying any necessary deductibles, as failing to pay those could result in your covered repairs not being taken care of. 
Don't: Skip Maintenance
Nowadays, everyone is busy, and keeping your car in check often comes at the bottom of a to-do list. Even worse, you may skip the smaller jobs to save a little cash. The fact is that regular maintenance is not only essential in keeping your car healthy and unexpected breakdowns and repair costs, but it's also crucial to keep your factory warranty or any extended coverage active.
To make routine maintenance easier for you to keep up with, and much less costly, breakdown protection such as the Advantage protection plan includes up to $3,500 in yearly maintenance services, including oil changes, engine diagnostic exams, tire rotations and more. You'll even be able to enjoy several one-time-only services, like getting a battery replacement, a brake pad/shoe replacement, cooling system maintenance and more.
Do: Keep Maintenance Logs & Receipts
Whether directly related to your warranty or not, always keep proof of any repairs or maintenance carried out on your vehicle. In case of a claim, this will be vital if your warranty provider has any questions about maintenance history, what repairs have been carried out, and what parts were used. In addition, having these when you come to sell your car will likely increase its value.
Don't: Forget to Ask Your Provider If You Aren't Sure
Any warranty service provider, whether it's your automaker or a third-party provider like us at Endurance, will be happy to answer questions about your policy and clarify the terms of the warranty or vehicle service contract where necessary. If you've read over your documentation and you still aren't sure if a local shop is authorized to carry out a specific warranty repair or not, have the mechanic contact a service advisor to double-check.
When in Doubt, Leave It to the Experts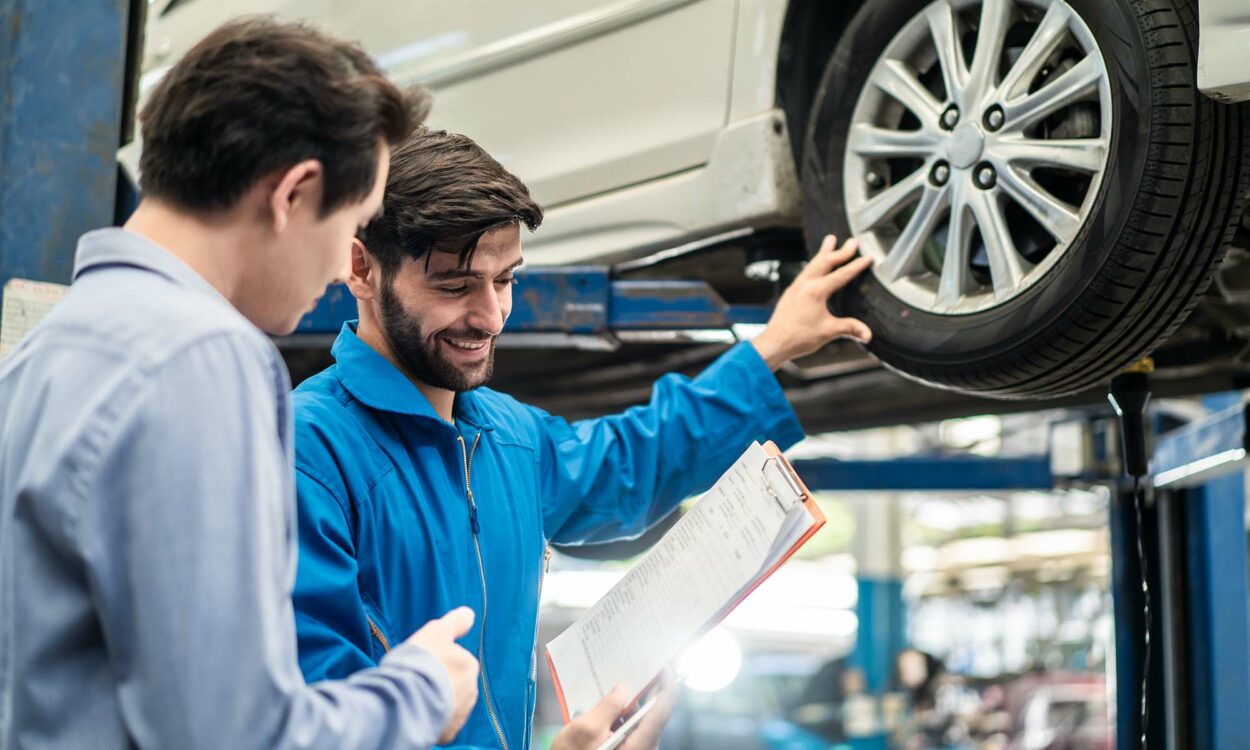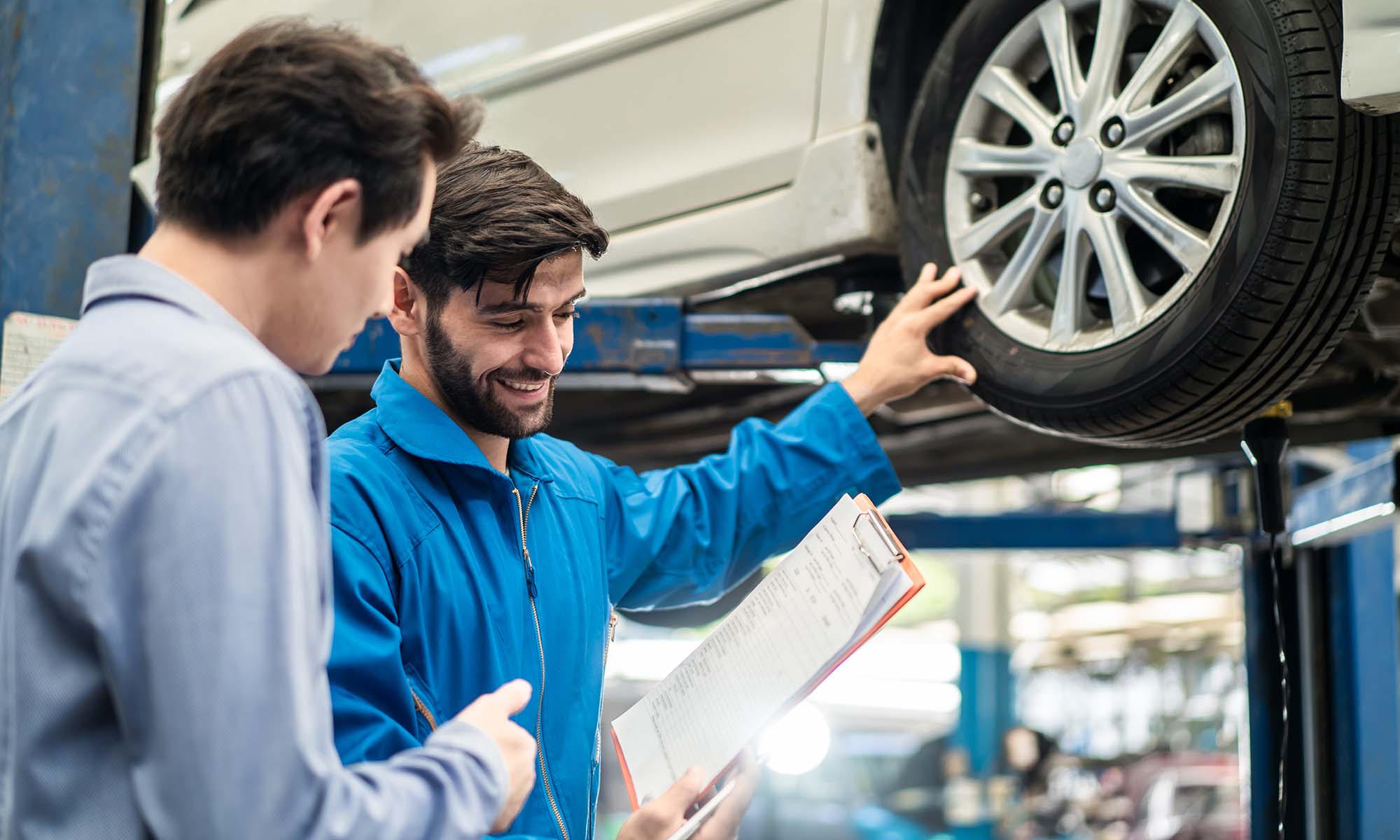 When owning a car with factory coverage, there will be some repairs and maintenance that you won't need to go to the dealership for. But, should you have any repairs or major services carried out elsewhere, you must confirm that it won't affect your warranty. Simple things such as replacing some of the more basic vehicle fluids like oil or coolant, windshield wipers, and bulbs can easily be done on your driveway without violating any terms, but when it comes to anything more extensive, always consult your policy.
A simple rule of thumb is that if your warranty covers a part, only an authorized professional should work on it—whether at the dealership or a certified mechanic. And if you don't know for sure, don't do anything until you are.
Breakdown Protection That Can Save You Thousands
Extended warranties are designed to be a massive help to motorists in need, but having a plan that ties you to getting repairs done at a dealership miles away from your home can make the repair process difficult. Luckily, third-party coverage providers like Endurance open up a network of ASE Certified repair facilities so you can choose the one closest to you, and get the quality assistance you need, faster.
In fact, when it comes to saving on unexpected repairs and breakdowns, only Endurance's extended warranty coverage can give peace of mind, including helping you save on your car's maintenance needs with Advantage. Plus, every Endurance plan comes with 24/7 roadside assistance, trip interruption coverage, and rental car reimbursements. It also grants you a year's worth of Endurance Elite Benefits, including extra perks and savings like tire replacements or repairs, collision discounts and more.
Get started protecting your car by requesting a free, no-obligation quote, or give the award-winning Endurance customer care team a call at (800) 253-8203 to learn more about how Endurance can help you. And don't forget to check out the Endurance blog for more articles on various automotive topics, including DIY maintenance tips, vehicle buying guides, warranty coverage comparisons and more.
More like this
Expert Auto Tips

Have you ever been driving and suddenly noticed a warning light come on your car's dashboard? One such light that can be worrisome is the ABS light. The anti-lock braking..

Read More

Expert Auto Tips

Summer months can be brutal on your car's paint. The sun, heat, and humidity can cause the paint to fade, crack, and peel. You must take some precautions to keep..

Read More

Expert Auto Tips

In the summer season, many families get excited about heading outdoors and taking a vacation to get away in the warm weather. As this gets increasingly closer, a large majority..

Read More