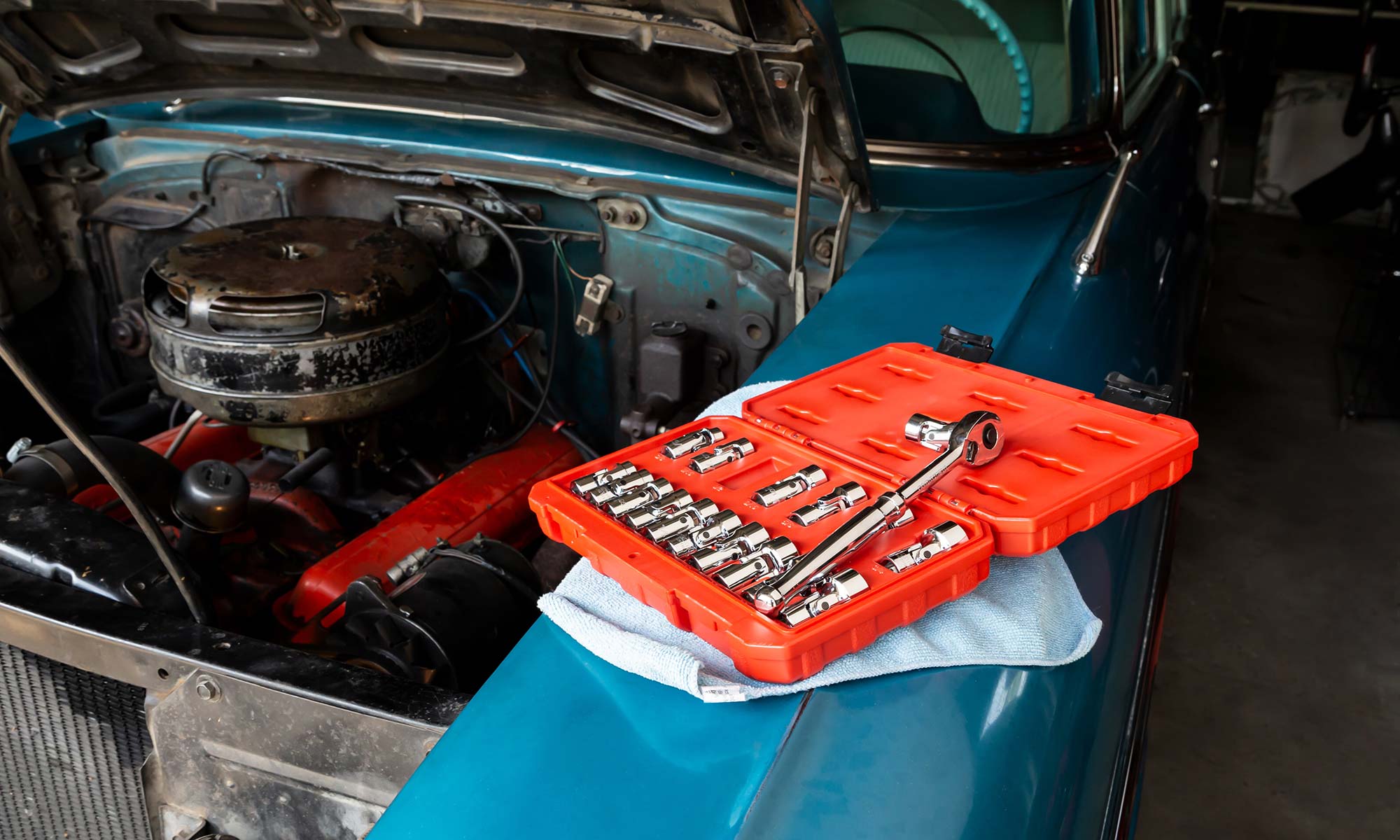 Proactive car maintenance can prolong the life of your vehicle and help save you money by helping to prevent sudden breakdowns and repairs. However, while sticking to a regular maintenance schedule and doing any minor, necessary DIY repairs is the right thing to do, some tasks should be done by a professional.
Not only can it lead to even more potentially costly repairs, but any major DIY car repairs you do could end up voiding your warranty or vehicle service contract. So while a DIY car wash, changing windshield wipers, or even changing your engine oil are tasks many most car owners can handle, it's essential to identify which fixes you should avoid doing at home. If you are unsure of the types of repairs you should attempt at home, check your owner's manual for more details.
Repairs to Avoid Doing at Home
There are several car repairs that you should leave to the professionals. Here are some of the more popular ones:
Transmission
Engine Repair
Brake Replacement
Radiator Repair
Emissions
Transmission Repairs
Transmission issues are often expensive and difficult to diagnose. A transmission that has been repaired incorrectly can also be even more costly, so it's best left for professionals who have the right tools and knowledge to do a quality job. If you do the job yourself and mess up, the replacement cost could be upwards of $2000 as well.
Engine Repairs
Repairs on an engine should never be performed at home. It's essential to use the correct tools and be knowledgeable about how engines work, which requires training to be done correctly. A new engine could end up having you pay upwards of $3,000 towards a replacement.
If your vehicle also happens to suffer an engine breakdown that wasn't caused by an accident or bad weather, chances are your insurance won't cover the cost of repairs. However, with the help of an Endurance protection plan, your vehicle's most vital components, like your engine, are protected from any unexpected repair or breakdown. You can even receive up to $3,500 towards regular maintenance tasks with an EnduranceAdvantage™ plan in which services like oil and filter changes, tire rotations, and alignment checks are all covered.
Brake Replacements
A brake replacement is a labor-intensive process that includes removing all of the parts from your vehicle, putting on new ones with fresh brake fluid, making sure everything lines up correctly, and then putting everything back. It's best left to the professionals who have the necessary training, tools, and experience needed for this job.
Ruining a brake replacement can not only be unsafe, but it can also cause damage to other parts of your car, such as your tires. The cost for a complete brake replacement and damage repair could be upwards of $2,500. An EnduranceAdvantage plan, for example, offers one brake pad replacement for free, and each Endurance protection plan also comes with up to a year of free Elite Benefits. You can receive Elite perks like 24/7 roadside assistance, key fob replacements, and even up to two replaced or repaired tires — all at no cost to you.
Radiator Repairs
When the radiator leaks, it means that your engine is no longer getting appropriately cooled. It can be a complicated repair to complete on one's own because of all the different parts involved in this process, and finding which part needs replacing takes skill and expertise with cars. Messing up this type of job could also be costly, costing upwards of $800 to fix.
Emissions Repairs
While significant DIY maintenance isn't recommended, doing any type of at-home work regarding your vehicle's emissions is illegal. Because of this, tampering with any emissions-related component of your vehicle could cause severe fines as well as potentially damaging other key components that would make driving unsafe. However, the ASE Certified professionals at your local auto shop can help you to ensure you pass your vehicle's next emissions test.
Car Maintenance You Can Do Yourself
There is still plenty of car maintenance you can do on your own without having to worry about damaging your car.
Some of these include:
Oil Change – All the tools needed for an oil change are a socket wrench, low-temperature oil, and an old milk jug.
Oil Filter – You'll need to remove the engine cover first before removing the filter housing. Then disconnect any hoses or wiring that may be in the way of getting at it. After unscrewing it with a strap or hose clamp tool, replace the old one with a new one.
Air Filter – You only need to open the hood, remove the old filter and connect your new filter. This is also an easy DIY car repair that you can do in just minutes!
Wiper Blades – Remove the old wiper blades. Take the new ones and connect them to your car by aligning the pins to fit into the holes and tighten them until they click.
Change Car Battery – This is a DIY that you can do in under an hour; all you need to do is remove the old car battery and replace it with a new one.
Fluid Refills – Just like refilling the gas in your car, brake, power steering, coolant, and transmission fluid need to be refilled as well.
Tire Maintenance – Check your tire pressure regularly to make sure it's at the recommended psi. If you need a refill, most gas stations have air pumps available to use.
Spark Plugs – Spark plugs are easy to replace on your own. They are easy to access, and all you need is a ratchet, socket wrench, and spark plug gap tool.
Lights – Changing the bulbs is simple; remove the old bulb and install the new one.
Fuses – A blown fuse is a simple fix that you can do with just some new fuses and a socket wrench.
Get Your Car Professional Help with EnduranceAdvantage
When your car needs a major repair, it's always best to hire an expert for the job. Ensure nothing is missed, and your car will be in the best shape possible. With EnduranceAdvantage and up to $3,500 in maintenance coverage, you won't need to worry about doing repairs yourself.
Covered services under EnduranceAdvantage plans include:
Up to 3 Oil & Filter Changes
Engine Diagnostic Exam
Alignment Check
State Safety Inspection Services
Tire Rotation
Brake Pads/Shoe Replacement
Cooling System Maintenance
Front or Rear Wiper Blade Set Replacement
Battery Replacement
RepairPal is also available to help get you back on the road faster and with less hassle. Choose one of the licensed repair shops near you to do the work, so you know the job will be done right the first time. Simply show them your Endurance contract, pay any applicable deductibles, and we'll take care of the rest.
Request a free, no-obligation quote today or visit our Learning Center to find more informative articles on topics such as expert auto tips, how-to's, and more.
More like this
Expert Auto Tips

With most states around the country getting colder, it's worth reminding yourself how to prepare your vehicle for the different seasons. Weather conditions play a major role in how a..

Read More

Expert Auto Tips

Being a car owner can be an incredibly rewarding experience, especially if you take pride in your vehicle's condition and performance. Cars that are well taken care of will generally..

Read More

Expert Auto Tips

No matter what kind of vehicle you own, staying on top of its care and maintenance should always be a top priority. Cars that are well taken care of and..

Read More