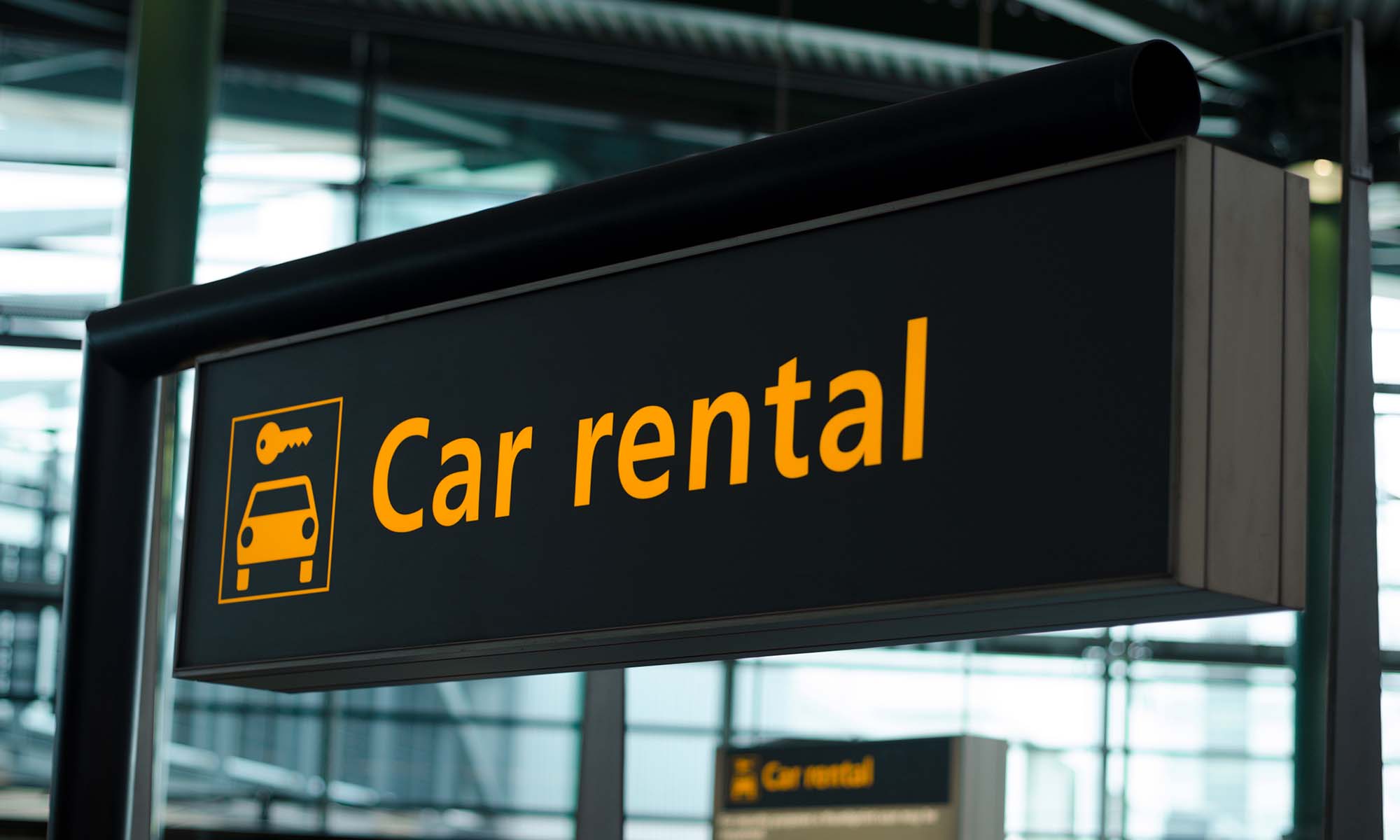 Summer is finally here, and there's never a better time to get out of the house and enjoy the fresh air with a good old-fashioned road trip. However, while summer is the perfect time to enjoy the open road, it's also a time to be cautious. Unexpected repairs and breakdowns can happen to even the most well-maintained vehicles between the hot weather and long drives of the summer.
But, while no one wants to have their adventure cut short by a breakdown, some things can help, such as knowing whether or not your car's warranty includes extra benefits like rental car coverage. If your coverage does, you can rest easy knowing you can carry on your way with minimal interruption to the fun. 
What Is Rental Car Coverage?
Rental car coverage is pretty self-explanatory. If you're out on a trip and experience an unexpected breakdown, you may need to hire a rental car to take you the rest of the way or to get you to the nearest hotel or lodging to wait for repairs to be done. Rental car coverage will reimburse you for the costs incurred for renting a replacement vehicle while yours is being repaired.
Typically, you can find rental car coverage provided by most auto insurance companies, though it's best always to check your policy's fine print to be sure. However, if your plan does not cover rental cars, you still can rest easy as most warranty providers include rental car coverage. This could be a manufacturer warranty, an extended warranty, or a vehicle service contract.
Is Rental Car Coverage Included in My Warranty?
To put it simply, yes, most warranties will include rental coverage, though it is always best to confirm what your specific plan includes. However, while both insurance companies and warranty providers (whether your automaker or a third party) can offer you rental car coverage, any warranty coverage you have will always be separate from any auto insurance policy. That includes even any mechanical breakdown insurance (aka car repair insurance) or GAP coverage you may have. 
Overall though, you will typically come across one of three main types of warranties for your vehicle. These include:
Factory Warranties
Almost every new car purchased at a dealership will come with a factory warranty—the manufacturer's promise to fix any component problems for a certain number of years or miles traveled. For most automakers, this coverage will come with names such as a "new vehicle limited warranty," a "new car warranty," or a "bumper-to-bumper warranty." You'll also most likely get separate coverage, partially taking the form of a drivetrain and/or a powertrain warranty and will typically last between three years or 36,000 miles or for five years or 60,000 miles (whichever comes first). So while you're unlikely to run into these kinds of issues so early in a car's lifetime, a factory warranty is there to assure you that they'll help fix it if something goes wrong.
Extended Auto Warranties
When your car's factory warranty is ending, you should consider extending it—aka get an extended warranty—which is a service that most manufacturers offer. However, while helpful, there can often be a catch, like some automakers requiring car owners to purchase their extended warranty while the factory warranty is still in place. Leave it just a day too late, and your vehicle will no longer qualify, leaving you to pay for any auto repair bills on your own—unless you have a vehicle service contract.
Vehicle Service Contracts (VSCs)
For many drivers, especially those with used cars, an extended warranty from an automaker might not be an option, but a vehicle service contract offered by a third-party provider is. Generally, VSCs are actually much better than factory or extended warranties from an automaker because providers have a greater incentive to offer drivers more value in their various levels of coverage. It's quite common for people to opt for vehicle service contracts over extended warranties for this reason.
When you've established which kind of protection plan you have, you'll want to know whether it covers rental cars. This means you'll need to check your warranty terms to be absolutely sure, but it's unusual not to receive this benefit. And if you do have coverage, it will only be active while your vehicle is at a repair shop for relevant repairs, and there'll be a daily or maximum reimbursement limit.
Does Endurance Offer Rental Car Coverage?
When you have an Endurance auto protection plan, you can be confident you'll have rental car coverage when you need it. But that's not all Endurance offers because as an Endurance customer, you'll also get 24/7 roadside assistance and towing and trip interruption coverage to go along with your rental car coverage. You'll even be able to take your vehicle to any certified repair facility or ASE Certified mechanic for repairs, unlike most warranties from your automaker, which will usually limit you to visiting the dealership or certain shops for service. So, if the worst happens when you're far from home and not close to your vehicle's dealership, you know Endurance will have you covered. 
And unlike the extended warranty coverage options you can get from your car's manufacturer or VSCs from other third-party providers, you can combine breakdown protection with up to $3,500 in savings towards your vehicle's routine maintenance needs with the Advantage protection plan. That means when you have Advantage, you can get essential services like up to three oil changes (and filters), engine diagnostic exams, alignment checks, tire rotations and even help toward your vehicle's state safety inspection. You'll even get the help of several special, one-time services, including brake pad/shoe replacements, a battery replacement, cooling system maintenance and more. 
And regardless of the Endurance protection plan you choose, you'll be automatically eligible for a full year's worth of Elite Benefits. Just pay the activation fee, and then you can enjoy an entire year of extra perks and savings, including key fob replacements, collision discounts, tire repairs or replacements and total loss protection.
Why Would I Need a Rental Car?
If your car suffers from an unexpected breakdown or needs repairs due to component failure, you'll need to get it to a mechanic ASAP. For major auto repairs, this could mean it's off the road for at least a few days—and without a rental car, you will be too.
Remember that you'll only be eligible for rental car reimbursements if your warranty is covering the repairs being carried out. If your car is damaged in a collision, for example, this will be covered by your insurance, and therefore your warranty's rental car coverage won't kick in if it. However, you can still use your roadside assistance from Endurance to help you get to the nearest repair shop for service. And if you have activated your year's worth of Elite Benefits activated, you could even save up to $500 per collision ($1,000 maximum).
Some examples of the kinds of repairs that would result in you needing a rental car include:
Keep Your Vehicle Road-Ready with Endurance
Whether it happens hundreds of miles from home or right on your driveway, a breakdown that puts your car out of action is never a fun experience. Thankfully, having a vehicle service contract—especially one with rental car coverage like Endurance—can make getting on with your journey much less of an ordeal.
As the nation's leading provider of auto protection plans, Endurance is also one of the most flexible. However much (or little) of your car you'd like to cover, our friendly team will be more than happy to put together a customized plan that meets your needs and budget. And with the industry-leading Advantage plan, you can even combine the breakdown protection you're looking for with up to $3,500 in maintenance services to help keep your new or used vehicle on the road and running for longer. 
Most importantly, no matter what your plan covers, you'll have the peace of mind you're hoping for with 24/7 roadside assistance and towing, trip interruption coverage, and rental car reimbursements. Plus, for just a small activation fee, you can activate an entire year's worth of Endurance Elite Benefits, including key fob replacements, collision discounts, total loss coverage and even up to two tire replacements or repairs for even more coverage and savings. 
Get started protecting your vehicle today with an Endurance auto protection plan by requesting a free, no-obligation quote or calling our award-winning customer service team at (800) 253-8203. Also, don't forget that you can find even more fun and informative articles on a wide range of automotive topics, including DIY maintenance tips, road trip planning guides, extended warranty comparison and more, by visiting the Endurance blog. 
More like this
Extended Warranty

When driving on roadways around the world, the thing most car owners fear is being involved in an accident. However, mechanical breakdowns are the thing that every average driver should..

Read More

Extended Warranty

Every car owner knows how important it is to keep their vehicle in the best possible condition at all times. This means making sure that you are getting the proper..

Read More

Extended Warranty

Driving down the road only to experience an issue with your vehicle's steering capabilities is a terrifying experience, regardless of if you are driving a new vehicle or an old..

Read More