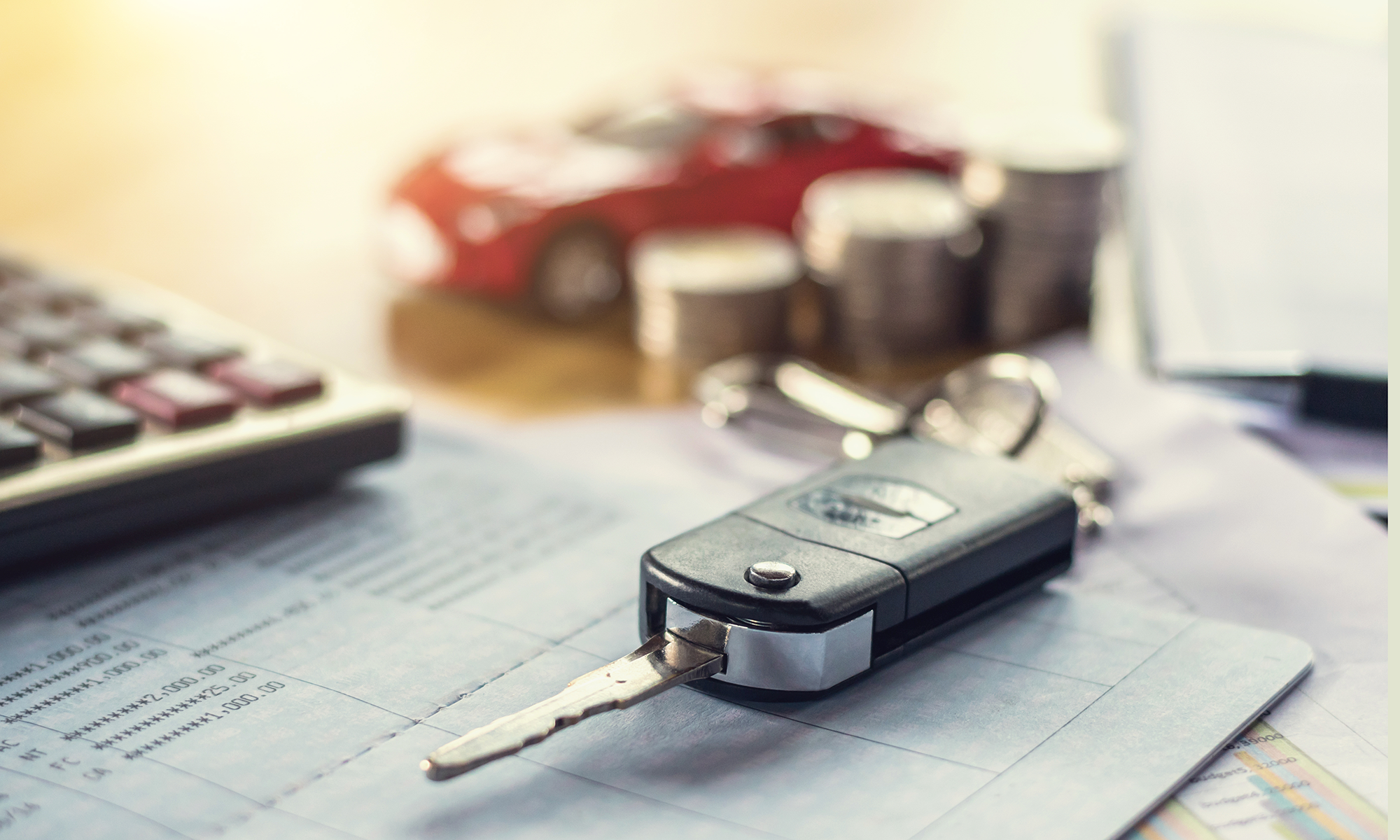 Whether driving to work, running errands on the weekend or cruising down the highway on a road trip, the last thing anybody wants is to deal with an unexpected breakdown. Besides repair bills costing money you weren't planning on spending, sitting and waiting for your car to be fixed can be a headache in and of itself.
But, while there is no fool-proof way to avoid every breakdown or repair, adding an extended auto warranty to your vehicle can remove some of the burdens that unexpected repairs bring, including helping you save money.
What Are Extended Auto Warranties?
Before learning more about extended warranties, it's first essential to know about factory warranties, which are protection plans available for brand new vehicles that provides you, as the owner, coverage against expensive repair costs due to mechanical breakdowns or other issues. This typically comes in the form of bumper-to-bumper warranty coverage or powertrain warranty coverage that protects crucial aspects of a vehicle. 
However, while comprehensive, this coverage only lasts for a few years, with most giving you 3 years/36,000 miles (whichever comes first) to 5 years/60,000 miles, though some automakers can offer coverage as high as 10 years. But, regardless of how long that coverage is, it will end; when it does, an extended warranty can help you continue getting the same comprehensive coverage.
Most automakers often offer you extended warranty coverage, though there is often a catch. Mainly, many automakers will only allow you to extend your coverage while your original manufacturer's warranty is still active. So if you wait a day too long or drive a mile too far, you won't be able to get coverage. And even if you go with your automaker, you could find yourself stuck to only getting repairs done at certified dealerships, meaning that if you move or find yourself a long way from home and need repairs, you could be out of luck. Thankfully, you can still get the same great breakdown coverage with third-party warranty providers, such as the plans offered by us at Endurance Warranty.
Like extended car warranties from automakers, third-party warranties, also known as vehicle service contracts, can provide you with the same comprehensive breakdown protection for a monthly fee. Plus, with coverage plans from third-party car warranty companies, you can take your car to any certified repair shop or mechanic, including the dealership, so you never have to worry about where you can get your repairs done. You'll even be able to enjoy extra perks and services, like 24/7 roadside assistance and towing, trip interruption coverage and even rental car reimbursements that come for free regardless of your level of coverage.
5 Ways an Extended Warranty Can Help You Save
The bottom line is that owning a vehicle is expensive, and that's not just referring to how much it costs you to buy it. Between regular maintenance, breakdowns and beyond, you could be left paying more than you'd expected before you were handed the keys. But learning more about how an extended auto warranty can help you save can help ensure that you and your vehicle are protected from those costly repair bills you aren't planning for. 
1. Cover the Cost of Unexpected Repairs
The biggest and most obvious way an extended warranty can help is by footing the costs of auto repairs covered by the contract. For example, if your car needs a new transmission, you could be paying anywhere from $3,000 to potentially as high as $10,000! But, with the right extended warranty coverage, the only payment you'd have to worry about is your monthly payment and any applicable deductibles that your contract may require.
2. Can Help Upsell Your Vehicle
In some cases, a vehicle protection plan can be transferable to a new owner, like most plans offered by Endurance Warranty. So if you're ever looking to sell your car while your coverage is still active, you can upsell it by giving potential used car buyers extra peace of mind knowing that they'll be able to enjoy the same great coverage. However, while Endurance plans are transferable, some warranty providers don't allow for transfers, so if you have a policy already, be sure to read the fine print before promising coverage to any potential buyers. 
3. Fill in the Gaps of Your Current Coverages
While a factory warranty is a great way to protect your car, and coverage from an auto insurance company is a must, both only go so far when it comes to repairs. For example, maybe the original warranty on your vehicle isn't the most comprehensive and just covers the essentials, and you're left paying for a repair you thought would be covered. And as car insurance only covers damage resulting from accidents or extraordinary circumstances, an unexpected breakdown to a part not covered by either would leave you dealing with the repair bill. 
But, with a customizable vehicle protection plan, like the customizable plans from Endurance, you can ensure that you can cover every eligible part of your vehicle you want to be covered. Better still, with Endurance, you can enjoy a full 30-day money-back guarantee, so you can be sure that the coverage option you chose is the right one for you.
4. Offer Can Comprehensive Maintenance Coverage & Benefits
When it comes to any vehicle, the best way to help avoid repairs and breakdowns is with regular maintenance. But, while insurance and factory warranties can help you with eligible repairs, you'll have a hard time finding one that can help you with maintenance. Combined with the fact that the average cost of car maintenance for a car driven 10,000 miles each year hovers around $900, and over time that cost can add up to tens of thousands of dollars or more, depending on how much you drive and how long you own your vehicle. 
However, when you have an Advantage auto protection plan from Endurance, you can get comprehensive breakdown protection AND savings of up to $3,500 on some of your car's biggest maintenance needs. That includes oil changes, tire rotations, alignment checks, engine diagnostic exams and more. Plus, you'll also be able to save even more with several special, one-time services like cooling system maintenance, a battery replacement and more.
5. Can Offer Specialized Coverage Packages
Certain vehicles may not be eligible for more basic extended warranty packages. High-mileage vehicles, for example, are often passed over by warranty providers due to their increased chance of breakdowns. Providers will also often exclude luxury vehicles due to their premium repair costs. But, with Endurance, you can rest easy knowing that both these vehicles can get coverage.
With the Advantage plan, you can get breakdown protection for vehicles up to 20 years old and unlimited miles on the odometer. Or, the Highline protection plan can help cover select luxury vehicles from some of the most popular automakers in the world, including Audi, Mercedes-Benz, BMW, Porsche, Jaguar, Range Rover and more. Even salvaged or rebuilt title vehicles, Canadian Gray Market vehicles and even those used commercially for rideshare and delivery services can get coverage with Endurance.
Or, if you're looking for a basic level of coverage without breaking your budget, Endurance offers plans starting as low as just $79 per month. So whether you're looking for basic powertrain protection, a comprehensive plan for a high-mileage car or more, Endurance is sure to have the plan for you.
Keep Your Vehicle Covered with Endurance
Whether you're buying a car at a car dealership or a third-party seller, it's vital to remember that what you're paying upfront isn't the actual cost of the vehicle. In fact, between regular maintenance, trips to the gas station, car washes and the occasional breakdown and repair, owning a vehicle can end up costing you thousands more than the sticker price. But, with the help of an extended warranty, like the coverage of an Endurance auto protection plan, you can rest easy knowing that your car and your wallet will be covered.
For example, you can help protect your vehicle and save up to $3,500 in yearly routine maintenance services with the Advantage plan. Or, you can find near factory-like coverage with just a short list of exclusions with the Supreme plan. You can even find basic powertrain coverage for your vehicle's most vital components, like the engine and transmission, for just $79 per month! But that's not all, as every Endurance plan also comes with perks like 24/7 roadside assistance services and towing, plus trip interruption coverage and rental car reimbursements. You'll even be eligible for even more perks and savings with a full year of Endurance Elite Benefits, including collision discounts, tire replacements or repairs and more.
Don't wait until you're stuck paying an unexpected repair bill and request a free, no-obligation quote today. Or, to learn more about how Endurance can help you and your vehicle, give a member of the award-winning Endurance customer service team a call at (800) 253-8203. You can also find even more money-saving car tips, including ways to boost your car's miles per gallon, or other articles on DIY maintenance how-tos, vehicle buying guides, extended warranty coverage comparisons and more by visiting the Endurance blog.
More like this
Finance

For many car enthusiasts around the world, finally saving up enough money to purchase a luxury car is a huge goal in life. Whether that new car is manufactured by..

Read More

Cost and Price

If one thing's true about car ownership, it's that it doesn't come cheap. No matter what vehicle you own, whether a used or new car, maintenance fees and unexpected repairs..

Read More

Finance

With the annual cost of car ownership only ever on the increase, it isn't surprising that so many drivers are investing in extended warranties. After all, why empty your wallet..

Read More