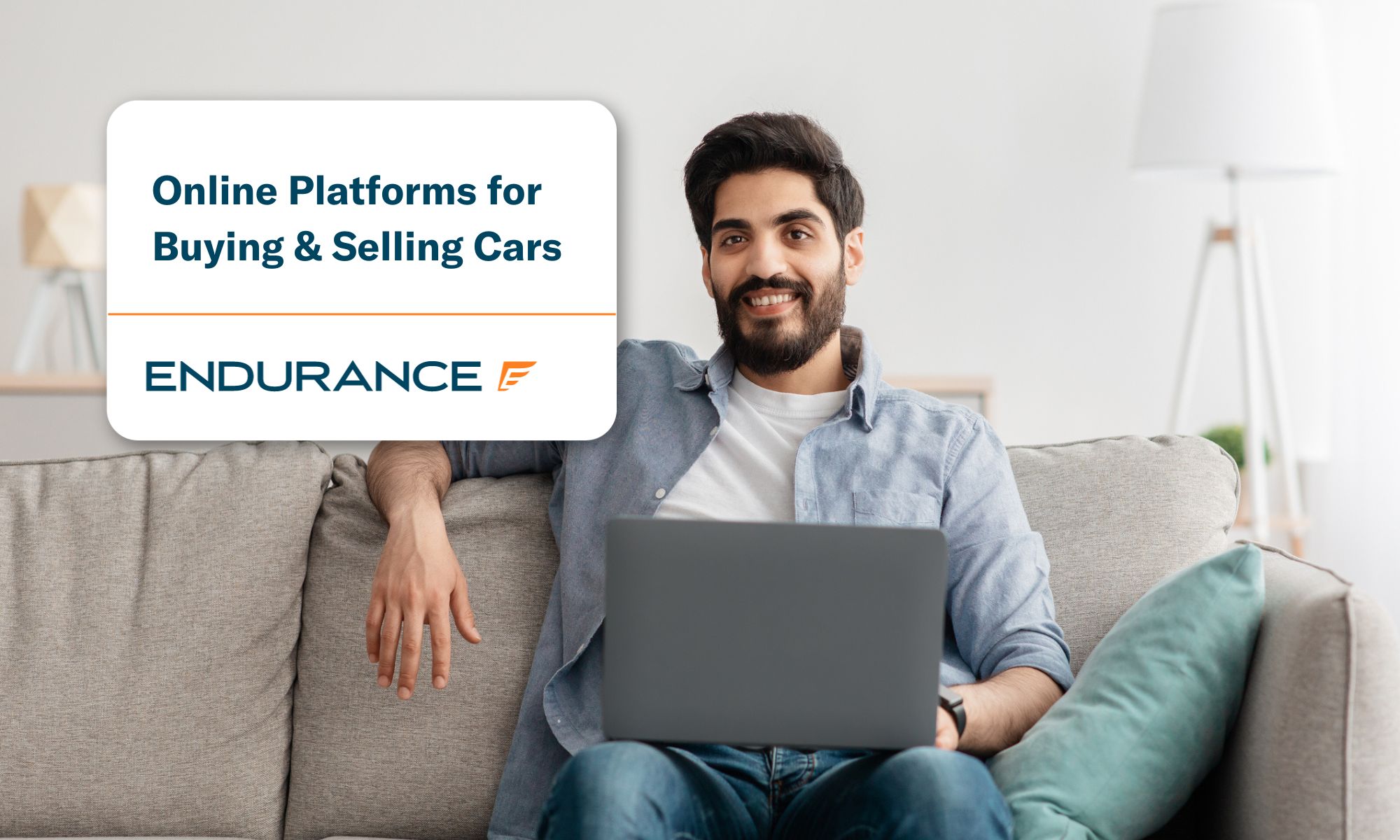 Online shopping has given consumers all around the world access to products that they may not have been able to acquire before. Online shopping has become so prevalent that over 60% of shopping journeys start online, equaling billions of people every year.
While shopping for clothes, food, and other items online may feel natural, some people may be surprised to learn that online car purchases have been on the rise as well. Looking for a car online may not come easily at first, but many companies have popped up over the years offering everything from trade-ins to off the conveyor belt vehicles.
Learn everything there is to know about the top platforms so that you can decide where to purchase your next vehicle if you choose to use the Internet.
5 Criteria for Evaluating Online Platforms
Before diving into where to buy a new car or used car online, it's crucial to look at some of the criteria to consider when evaluating the different options. In particular, the following factors should be examined above all else:
The Safety of the Site: Any online marketplace should be completely safe, but anywhere private sellers can operate carries some risk. Before settling on an online marketplace for your purchase, research the criteria that must be met in order to be put as a seller on the site or to list a vehicle in the first place.
The Credibility of the Site: Everyone has heard horror stories revolving around online scams in the modern day, and with a purchase as expensive as a car, one can't be too careful. Read user reviews of the website you are considering and check with accredited sources to see if the site is legitimate.
The Applicable Fees of the Site: For used car websites that connect a private buyer and private seller, there will likely be a "finders fee" of sorts. This fee can be relatively low or extremely high depending on the site, which makes it important to track down before agreeing to a purchase.
The Ease of Use of the Site: The best online car shopping platform will allow you to find the vehicle of your dreams relatively quickly by inputting certain information. However, some online car-selling platforms can be a headache to work with, which makes them less than ideal. Focus on this particular element of the site when reading through reviews.
The Security Features of the Site: Finally, anytime money is exchanged through a digital medium, you will want to be certain your information and the vehicle information are secure. Be sure the site encrypts your data and ideally does not store it for long after a purchase.
Carvana: The Virtual Dealership Experience
First and foremost, Carvana has made a name for itself through television and social media ads in the last couple of years despite the fact they've been around since 2012. When a used car seller chooses to sell their vehicle to Carvana, they will get a cash offer based on the details provided on the vehicle. An inspector will be sent out, or you will be requested to meet with one in order to verify the information on the vehicle, and, assuming everything is accurate, the sale will be made.
At this point, you can choose to have your now former vehicle picked up by Carvana, or you can drop it off yourself. On the other side of the transaction, there may be a buyer waiting to purchase your vehicle right after you sell it. Otherwise, potential buyers can simply peruse Carvana's selection and test-drive vehicles for a few days to make the right choice.
AutoTrader: An Established Name in the Online Marketplace
AutoTrader is one of the names on this list with the most notoriety due to its lengthy history as a company. The site connects private buyers and sellers to one another and even allows sellers to re-list their vehicles for free, which is something most other sites do not do. Up to 30 photos can be posted by a seller, which means you can showcase the best features of your vehicle without running out of space.
What truly makes AutoTrader stand out on this list, though, is the fact that you will have access to a free vehicle history report when you purchase someone's vehicle. This can ensure that you know exactly what you are getting and that it is what was promised.
Craigslist: The DIY Approach to Car Sales
Many people hear the name Craigslist and automatically start to run for the hills due to the stigma that the site has surrounding it. However, Craigslist is still a very accredited place to make online purchases, and used vehicles are no exception. As with all other sales on the site, though, you will need to do everything by yourself. This means that you are responsible for putting all crucial information in the listing and sorting through potentially suspicious buyers.
Additionally, assuming you are a seller, you will need to meet with the buyer and conduct the transaction yourself. In short, Craiglist simply acts as the most basic connector between two parties. The major benefit to Craigslist is that there's no cost associated with putting a listing up, but the major drawback is that the posting will most likely only be distributed to those in your area.
Cars.com: Comprehensive Listings with Dealer and Private Options
Cars.com is another company that has seen explosive growth in recent years, and it even has garnered an A+ review from the Better Business Bureau after its 24 years in business. The reason this company earns a place on the best sites to buy a car online is because sellers have the option of selling to a dealership as well as to private parties, the latter of which is free.
Assuming you wish to test the market value of your car and try to sell it to a dealership, you will simply put in information about your car, and a range for price will be provided. This option can then be redeemed at a Cars.com supported dealership for an instant cash offer. For those who think their car's value is greater than what the system generates, the private seller feature works exactly the same as Craigslist.
TrueCar: Data-Driven Car Buying and Selling
While the majority of sites on this list have been geared toward sellers in a transaction, TrueCar goes a different route and is targeted more at buyers. This company will provide you with a slew of data ranging from pricing information across dealerships to fair instant cash offers for vehicles. The entire point of the site is to make the purchasing process more transparent for both parties, and even sellers will be provided with a guide on how to list a used vehicle.
Similar to Cars.com, if you are a seller, then you can put in the details of your vehicle to get an instant cash offer. This offer can be redeemed at any dealership that supports TrueCar.
eBay Motors: Bidding for Your Next Ride
Very few people haven't heard of eBay in today's day and age, as it is one of the most well-known bidding sites in existence. Should you wish to list your vehicle on eBay, there will be two options: local or national. There is no fee to list your vehicle locally, but if you are willing to transport the vehicle to somewhere else in the country yourself, then you can pay to list it nationally as well.
eBay allows you to sell your vehicle auction-style or fixed price, depending on your preference. Be aware, though, that choosing to auction your vehicle means that even if someone bids above the asking price, they can back out at any point. This can result in you having to haggle more than you'd like, which may be a hassle for some people. Additionally, eBay doesn't mandate that you provide potential buyers with a free vehicle history report, though it is recommended for the best chance at success when selling.
Facebook Marketplace: Social Media Meets Car Sales
Finally, another site you likely never considered when looking at where to sell your vehicle was Facebook Marketplace. Serving as the ultimate combination between social media and online shopping, Facebook Marketplace will walk you through every step of listing your vehicle. The added bonus of using this site is that the process is entirely free. One benefit of using a social media platform to list your vehicle is that you can also click on the profiles of those who say they are interested in inspecting whether they are suspicious or not.
5 Tips for Selling Your Vehicle Online
After you decide which online car-selling platform is right for your needs, you will need to learn how to be successful on the platform. For example, as a seller, you can't simply post a single photo of your vehicle and expect people to start bidding on it. To get the best offer on your vehicle or to sell your vehicle quickly, make use of the following tips:
Disclose as much information about the vehicle, such as the odometer reading and scratches, as possible
Provide potential buyers with a free vehicle history report
Work with car dealers to find the best price by matching to other car dealerships
Take prospective buyers on a ride-along, assuming they are trustworthy, to show them the vehicle is operational
Consult friends and family as to where they've had success with the online car buying or selling experience
Protect Your Next Ride With Endurance Auto Warranty
Finding a vehicle that suits your needs is only half the battle; keeping it operational for the long haul is the other half. Most drivers assume that auto insurance is all they need in order to protect their vehicle, but this coverage doesn't protect against mechanical breakdown and general wear-and-tear that even the best used car will undoubtedly experience over its life.
To fully protect your vehicle from repairs, as well as your wallet from the costs, consider adding an extended warranty contract from Endurance to your vehicle. For only protecting the most vital components under the hood, such as the engine or transmission, the Secure Plus plan is an excellent choice. Those seeking comprehensive protection that covers smaller components as well, such as the fuel system, seals and gaskets, and electrical, should consider the Supreme plan. For something in between, the Superior plan is a strong choice for many.
Regardless of your choice, each Endurance auto contract comes with Elite Benefits for a small activation fee, which provides additional bonuses such as 24/7 roadside assistance, up to $1,000 in total loss protection, reimbursements for up to two tires per year, and much more. Give our award-winning customer service team a call at (800) 253-8203 to request a free quote. You can also stick with the theme of the modern world and shop online today to see your price.
More like this
Cost and Price

If one thing's true about car ownership, it's that it doesn't come cheap. No matter what vehicle you own, whether a used or new car, maintenance fees and unexpected repairs..

Read More

Cost and Price

An extended car warranty provides new and used car buyers with a financial safety net against expensive car repairs due to mechanical breakdowns after a factory warranty expires. However, every..

Read More

Cost and Price

Today, many car owners are having difficulty paying for unexpected and expensive car repairs. Recent reports indicate that less than half of Americans can pay for more than $1,000 in..

Read More