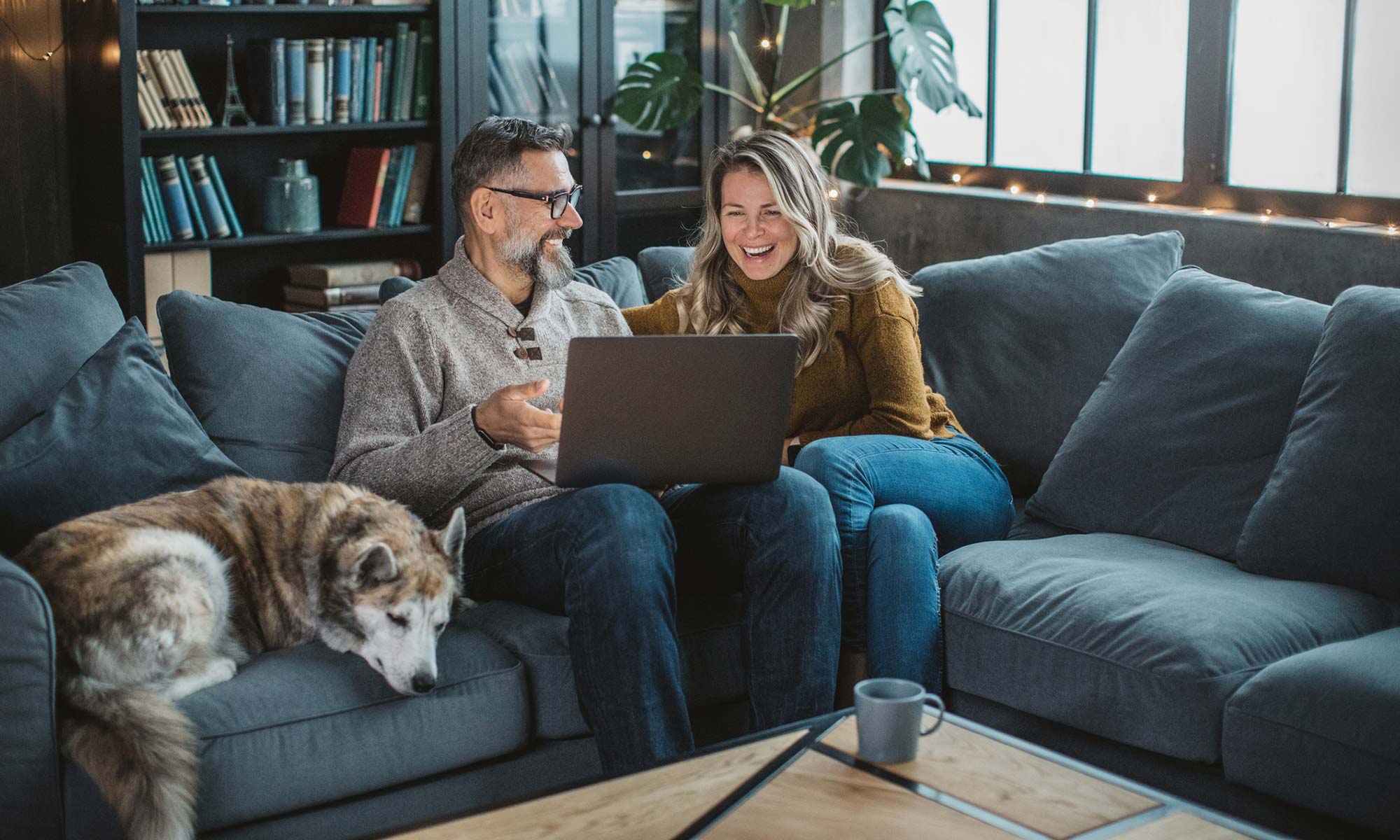 It's that time of year again when the spirit of gift-giving is all around us, in brightly lit storefronts, commercials and even social media. Whether you're gifting someone or yourself, buying a car this holiday season is a gift that will make any recipient smile. 
Fortunately, the holiday season is a great time to take advantage of those year-end car-buying savings. Buying a car shouldn't be taken lightly, however, and as a car shopper, you should use one of the many resources available to ensure you're getting the best deal this holiday season. 
The Best Car-Buying Resources
From browsing through various makes or models, checking accident history reports, and comparing prices, buying cars online is a major convenience. There are a variety of available car-buying resources that help make car-buying decisions easier than ever before. In fact, online resources can do more than help you find a new or used vehicle.
With the right resource, you can check your credit score, sell your current car, lease a car, apply for a car loan with lenders, or schedule a test drive at the car dealership. So to help you get started, let's go over these helpful online car-buying resources to help you with the car-buying process from start to finish. 
Kelly Blue Book (KBB)
Kelley Blue Book, or KBB for short, is a trustworthy resource for helping to determine the true worth of a car, helping you take an extra step to avoid being taken advantage of. For more than 90 years, KBB has been the cornerstone in the automotive industry for car valuations and car-buying help. 
Not only can KBB help you determine your car's actual worth so you can get the most for your trade-in value or private sale, but it can also help you make a well-informed decision with its comprehensive suite of car-buying tools. You can sell your car and get an instant cash offer, browse through expert and owner car reviews, and even secure auto loan financing directly from their website, www.kbb.com. 
Cars.com
Cars.com makes buying new vehicles or used cars from your home convenient and safe. Since launching in 1998 from its headquarters in Chicago, IL, Cars.com has paved the way for online car buying and selling. Through innovative search engine technology on their website and an easy-to-use mobile app, Cars.com connects car buyers and private sellers to help everyone get the best deal. 
List your used car, get an instant cash offer or explore trade-in opportunities. Then, Cars.com will help you find your perfect car match based on safety data, industry reviews and consumer feedback. They'll even bring your ideal car to you when you choose one of their more than two million vehicle options featuring home delivery options. 
CarMax
Headquartered out of Richmond, VA, CarMax is the self-proclaimed largest retailer of used cars in the United States. CarMax is a used-car online superstore that offers a quick and convenient way to buy and sell used cars with no-haggle pricing, ultimately saving buyers (and sellers) both time and money. Used and certified pre-owned vehicles can be purchased online and picked up directly from their physical car dealership locations or delivered to your home. 
Vehicle purchases are considered to be reliable, as well. CarMax performs a thorough 125-point inspection on all vehicles, and all purchases are backed by a 90-day/4,000-mile limited warranty that covers major vehicle systems. Plus, if you don't like your car, you can return it within seven days for a full refund. 
Carvana
Like CarMax, Carvana is another online used car-buying resource featuring fixed, no-haggle pricing to help you make a more informed car-buying decision. Like CarMax, you can sell your vehicle directly to the company, trade it in or list it, and they'll help you find your next vehicle. In addition, Carvana performs a comprehensive 150-point inspection on each car, runs a CARFAX history report, and doesn't sell any vehicle with an accident history. 
Not to be outdone by their competitors, car purchases are backed by a 100-day/4,189-mile limited car warranty and a 7-day return policy. When it's ready, pick up your vehicle at one of their patented vehicle vending machine locations or have it delivered directly to your door, typically within 48 hours. 
Endurance Warranty
Just because you're buying a used vehicle doesn't mean you have to forgo the peace of mind that comes with a factory warranty. Extended warranties, aka vehicle service contracts (VSCs) or auto protection plans, when coming from third-party providers like Endurance Warranty, allow you to buy a used one with confidence, knowing that you're protected financially from the unexpected costs associated with mechanical breakdowns. 
So whether you're looking to save with basic powertrain coverage starting with monthly payments as low as just $79 or have near complete coverage, an Endurance auto protection plan can have you covered. But that's not all, as Endurance's award-winning coverage can also increase the value of your vehicle, as most Endurance plans are transferable to future owners should you decide to sell your car down the road. 
In addition, Endurance Warranty can help your holiday lift last longer and protect your driver with additional perks. Additional benefits include flexible payment options, complimentary 24/7 roadside assistance and towing, trip interruption coverage, rental car reimbursement, a risk-free 30-day money-back guarantee, plus exclusive use of the Endurance Mobile app. You'll even have access to an entire year's worth of FREE Endurance Elite Benefits, including extra perks and savings like tire protection, collision discounts, and more.
Be Prepared: Used Car Buying Guide
While buying a used car is often much cheaper than purchasing a brand-new one, it's no secret that new and used car prices have increased in recent years thanks to low vehicle inventories and increased demand. Although car buyers have little room for negotiation in the current market, there are tips and tricks to avoid car buying mistakes and ensure you get the best deal on a reliable vehicle this holiday season. 
To help you buy your next pre-owned vehicle, be sure to follow these used car buying tips:
1. Do Your Research
Start by considering your lifestyle, not just now, but for the next few years. What kind of vehicle will support that? Do you need a fuel-efficient vehicle to help you with cross-country road trips? Will the extra space of a minivan help if you're planning a family soon? Maybe a workhorse of a pickup truck can make your job easier? Either way, make a pros & cons list of everything you need or want, including must-have features, like technology and upgrades, fuel economy and the cost of repairs and maintenance. You'll also want to consider the cost of car insurance and warranty options necessary to keep your investment running at its best. 
Once you've decided on the right vehicle, it's time to narrow your search with reviews, side-by-side comparisons and test drives. Using helpful car-buying sites and resources while shopping ensures you get the best deal based on a fair market value. Some even have calculators to help you be even more prepared when owning a vehicle, like seeing what you can expect with monthly loan payments and car payments. Sites like KBB.com, Edmunds, Autotrader, or Consumer Reports can help you identify a good deal from a lemon. 
2. Perform a Background Check
Although online car buying services like CarMax and Carvana do background checks on vehicles, if one wasn't provided, be sure to request a vehicle history report or purchase your own before buying your next car, whether it's a used or new car. Services like CARFAX are a great way to find out about any accidents the vehicle was in, the number of owners it has had, service records, alert you to open recalls, and more. Although a CARFAX report shouldn't be the only determining factor in purchasing a vehicle, you should always include it in your research. 
3. Take It for a Test Drive
Test drives are one of the most critical determining factors for any car shopper when purchasing a used vehicle. The test drive allows you to try all the features and functionalities inside the car and get a real-time feel for how it handles on the road. If the vehicle is too loud or hard to handle, it may not matter what it looks like outside. Observe for any unnecessary vibrations or shaking, and listen for any unwanted noises, such as squealing or rattling, which can be a warning sign of unwelcomed repairs. 
4. Request a Pre-purchase Inspection from a Third-Party
This is often the most overlooked step when car shopping. When car shoppers have performed their research and background checks and taken it for a test drive, they're invested and already have a sense of attachment to their vehicle. However, a car is a significant investment, one of the largest ones many people make. Therefore, many reputable car repair shops and mechanics will offer a pre-purchase inspection at a lower cost to help buyers ensure they're not investing in a lemon. After all, while a vehicle can look, sound, and drive well, an inspection can identify minor troubles before they become significant issues, like premature rusting, transmission concerns, or expensive engine repairs. 
5. Consider an Extended Car Warranty
Although a factory warranty may still be in place if the used vehicle is newer, older used cars are not always protected by a dealership or manufacturer warranty anymore. Depending on the vehicle, a dealership may offer an extended car warranty that will keep you from paying out of pocket in the event of a mechanical breakdown. Unfortunately, many of these are limited warranties and often come with several drawbacks, like not being able to cover cars already past their original coverage, limiting you to going to just the dealership for repairs, and not offering extra perks or benefits. 
However, even if your used vehicle isn't eligible for a car dealer's extended warranty, third-party companies offer excellent alternatives, often with more perks and expanded eligibility. And although not technically an extended car warranty, companies like Endurance Warranty, Carshield, Protect My Car, and more offer VSCs, which can protect your vehicle in the event of an unexpected mechanical breakdown. 
In fact, with Endurance, you can get coverage for older vehicles, vehicles with high mileage, vehicles with salvage or rebuilt titles, or cars used for work, like delivery or rideshare vehicles. In addition, every Endurance protection plan comes with complimentary benefits that aren't available with your average factory or dealership-provided extended warranties. This includes taking your car to any ASE Certified mechanic or repair shop, 24/7 roadside assistance and towing, trip interruption coverage and even rental car reimbursement. But that's not all, as all new Endurance customers are also eligible for a whole year's worth of FREE Elite Benefits, including extra perks and savings like tire replacements or repairs, collision discounts, key fob replacements, and even up to $1,000 in total loss protection.
Protect Your Investment with Endurance Warranty
Buying a used vehicle is a great way to get a reliable and trustworthy car at a budget-friendly price. First, however, you must do your research to protect yourself and lessen the likelihood of a costly repair down the road. However, mechanical breakdowns can happen, no matter how prepared you are. When repairs are needed, Endurance Warranty is there to help cover the costs to get you back on the road without breaking the bank. 
Endurance offers various customizable auto protection plans with flexible payment options to fit drivers and their vehicles no matter their needs and budget, even if they've been turned away by other warranty providers. All Endurance plans also come with a 30-day money-back guarantee, 24/7 roadside assistance and towing, trip-interruption coverage, rental car reimbursement, and exclusive use of the Endurance Mobile app so that you can manage your plan and repairs from your phone. And for even more help, new customers can activate one year of free Endurance Elite Benefits to enjoy even more coverage and savings.
To learn more about how Endurance can help you, call our award-winning customer service team at (800) 253-8203 to request a FREE quote or shop online today. Remember to stop and visit the Endurance blog to find out more tips to get the best price for a used car, ways to make the most out of your test drive, tips on how to negotiate your used car price effectively and more. 
More like this
Research

Driving a car can be liberating, but it does have its dangers. To ensure you're protected out on the road, modern vehicles come with a number of important safety features..

Read More

Research

If your idea of buying car parts involves heading to the local auto supply store or ordering online, prepare for a different future. Like many industries, the car parts business..

Read More

Research

As we work towards a more environmentally conscious future, the electric vehicle market is booming. Many early adopters are already enjoying the benefits of battery-powered cars, but as more manufacturers..

Read More