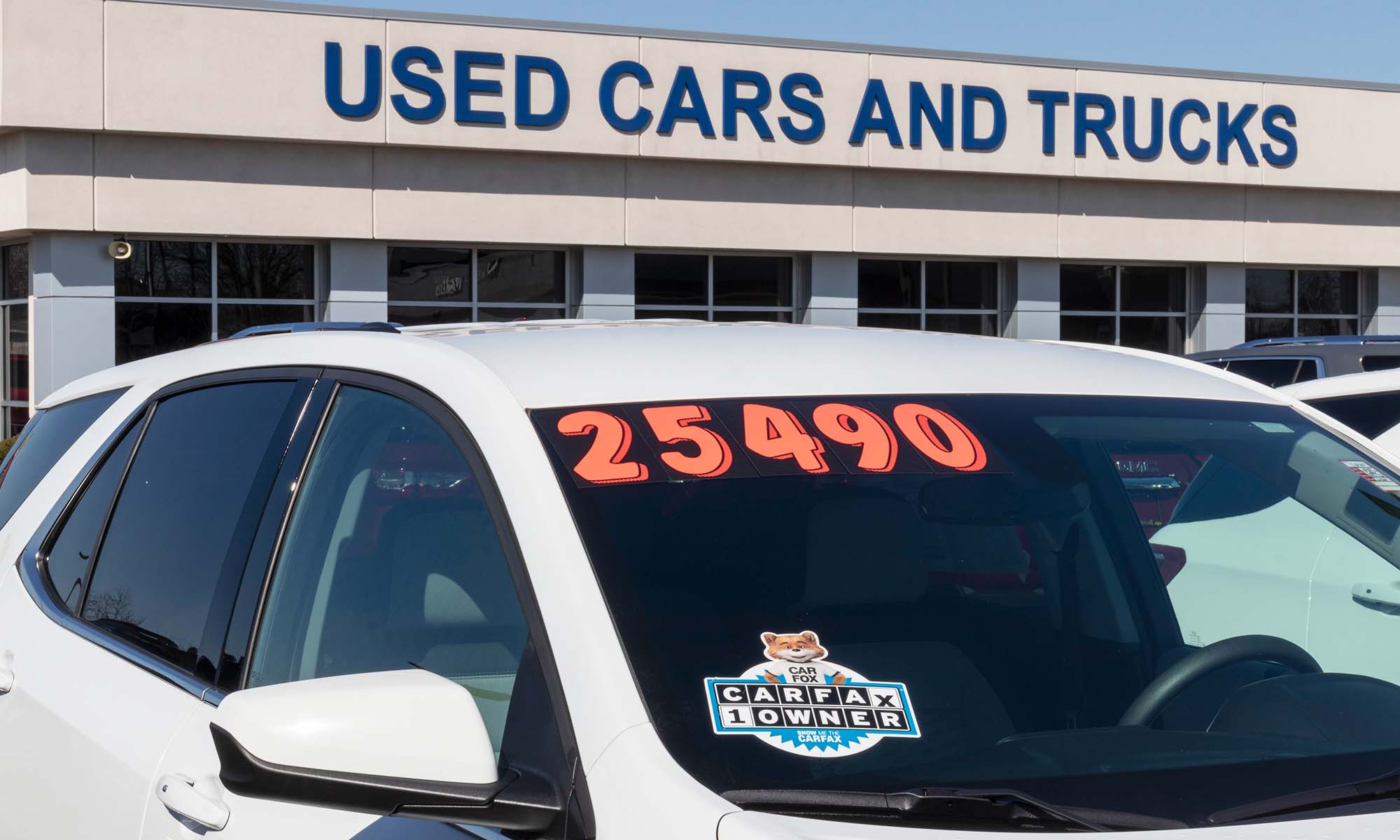 When it comes to a perfect combination of convenience and adventure, few things come as close as having a car. After all, a car can get you there, whether it's going to work or on a cross-country road trip. But with new car prices still higher than ever, getting a car to get you to and from where you want to go without busting your budget can be tricky.
Thankfully, while they are still dealing with higher than normal prices, used cars can be a budget-friendly option for car buyers who need a vehicle and aren't looking to not spend thousands more on a brand new car, truck or SUV. And just as buying a used car can be a great way to save, there are some tips and tricks that you can learn to help you get the best price on a used car.
Why Are Used Car Prices High?
There are several primary reasons for the rise in used car prices seen throughout 2021 and 2022, with many occurring as a domino effect. First and foremost, the COVID-19 pandemic resulted in semiconductor storage within the automotive industry. 
When lockdowns started occurring around the world, semiconductor production companies changed the products they manufactured to be less focused on the auto industry. As a result, there has been a shortage of new vehicles, and thus the demand for used vehicles rose, causing prices for used vehicles to hit all-time highs. However, things like the recently signed CHIPS Act aimed at boosting semiconductor manufacturing here in the United States, thanks to $52 billion for research and production, should help. The demand for used vehicles rose in response which has caused the prices for used vehicles to hit all-time highs. 
But, while the CHIPS Act should help, when these high prices will finally stabilize is nearly impossible, making learning to find the best price for used vehicles a top priority.
How to Find the Best Price on a Used Car
Before your next car purchase, there are several ways you can save on the asking price of any used vehicle you're considering:
1. Do your research
The price of a used car is more than what's listed as the sticker price, but rather that sum, along with any maintenance costs, repair costs, and more. That's why, along with getting the vehicle history report from somewhere like Carfax, you should also research the vehicle you are considering purchasing to see if it has a high or low repair cost using trusted sources like Edmunds or Kelley Blue Book (KBB). For example, some brands such as Honda, Acura, Toyota, Hyundai, and others are incredibly reliable in terms of long-term costs while others, like high-end luxury cars like Jaguars, BMWs and Mercedes-Benz, often aren't. Also, even if you choose a car known for reliability, not every vehicle is the same. It also always helps to add a test drive to your research so you can get a first-hand feel of how the vehicle is and any issues that may pop up.
2. Wait for the sales
If you currently have a vehicle that is still reliable, look to hold off on your car purchase until you can do the proper research. Mainly, just like you can find sales on clothes, gadgets and gizmos, there will be certain times of the year when new or used vehicles will typically have lower prices. For example, if you can wait until the end of the year to buy a car, you can often save with holiday savings combined with savings that occur from the end-of-year selldown dealerships perform.
On top of this, another excellent time to look for purchasing a used vehicle is right after the following year's model gets revealed, as this naturally reduces the prices on older models. And because most automakers like to debut their next year's models in October, you can often combine this with the various holiday promotions available to get the best price on a used car. Better still, you can even look to trade in your old vehicle to help you save even more.
3. Shop around
Just like you wouldn't buy a shirt that just didn't seem to fit right, the same holds true for car shopping—if you're not 100% confident it's the right one for you, you shouldn't buy it. Instead, take your time and look at other car listings, private sellers and dealer lots to see if they offer better deals for the used car you wish to purchase. Don't be afraid to discuss the price of a used vehicle at one dealership or private party seller with a different one that offers better financing to see if they would be willing to price match. You can also shop around and find the best car for your right from your computer, tablet or phone, thanks to sites like Autotrader, Cars.com, CarMax and Carvana.
4. Negotiate with dealerships using preapproved financing
While dealerships will often offer a form of vehicle financing, it can sometimes be more expensive than other forms. That's why you should consider looking at getting preapproved for auto loans from banks, credit unions, or online lenders who can potentially offer more favorable terms. Plus, a significant benefit of a preapproved car loan is that you know exactly how much you will be offered, which makes the car hunting process smoother. However, you can also take your preapproval and present it to the dealership to see if they are willing to match the terms.
5. Walk away from a bad deal
While experienced car shoppers might have some experience haggling with a car salesman, others may not. Still, regardless of your level of experience, never settle for a deal on a used car that doesn't have competitive pricing for the car's market value. However, to help you do this, it's important to also take the time and follow tip #1 and do your research so you can understand what a fair price will look like.
6. Ask about return policies
Let's face it; even if that shirt or pair of pants felt "just right" at the store, it might not feel like that when you get home, even if you took the time to find the right pair and shop around. And the same goes when purchasing a car; that's why if the car you purchase isn't quite what you were expecting, it's always nice to know there is a return policy. Being able to recoup your money is an important aspect of purchasing a used vehicle, as it may have issues that were either not disclosed or unknown at the point of sale.
Should My Used Car Have a Warranty?
As cars age, they'll likely need repairs, even if they are well maintained. Because of this, having a car warranty to help cover the cost of those pesky and unexpected breakdowns and repairs is another way to help you save as a car owner. However, because some automakers often limit you to purchasing extended warranty coverage while that original one was still active, where your get your coverage will depend on what you're looking for.
For starters, several third-party warranty providers, like us at Endurance, can give you the same kind of breakdown protection as an automaker but often at a lower cost and with more benefits. For example, with Endurance, you can get basic powertrain protection for your used car's most important components, like the engine and transmission, for as little as just $79 a month. Or, you can get comprehensive breakdown coverage AND help save $3,500 in maintenance needs with the Advantage plan, including essentials like oil and filter changes, engine diagnostic exams and more. You'll even get perks like 24/7 roadside assistance and towing, trip interruption coverage and rental car reimbursements just by being an Endurance customer.
Save Even More with Endurance
Purchasing a used vehicle can be a great way to get a reliable ride without spending as much as a brand new car, especially when dealing with higher-than-normal car prices. But, while a used car can help you get to and from where you need to go, it will often be more susceptible to repairs and breakdowns. And because they will likely be outside their factory warranty coverage, finding a way to save on those unexpected and potentially budget-breaking repairs and breakdowns should be on top of your to-do list, and Endurance can help.
Like a car's factory warranty, each Endurance auto protection plan is designed to give you comprehensive coverage regarding costly repair bills. Some plans, like Advantage, can even help you save on your car's maintenance needs so you can help keep your newly purchased used car running for longer. You'll even be able to enjoy even more savings with complimentary services like 24/7 roadside assistance and towing, trip interruption coverage and even rental car reimbursements just by being an Endurance customer. You can even activate a year's worth of Endurance Elite Benefits, including collision discounts and more, to enjoy even more perks and savings. 
Don't wait until you're stuck with an unexpected car repair bill; protect your vehicle today with Endurance by requesting a free, no-obligation quote. You can even call a member of the award-winning Endurance customer care team at (800) 253-8203 to learn more about any Endurance plan. Plus, you can find even more money-saving tips and other articles on topics like expert automotive advice, vehicle buying guides, and more by visiting the Endurance blog. 
More like this
Cost and Price

If one thing's true about car ownership, it's that it doesn't come cheap. No matter what vehicle you own, whether a used or new car, maintenance fees and unexpected repairs..

Read More

Cost and Price

An extended car warranty provides new and used car buyers with a financial safety net against expensive car repairs due to mechanical breakdowns after a factory warranty expires. However, every..

Read More

Cost and Price

Today, many car owners are having difficulty paying for unexpected and expensive car repairs. Recent reports indicate that less than half of Americans can pay for more than $1,000 in..

Read More