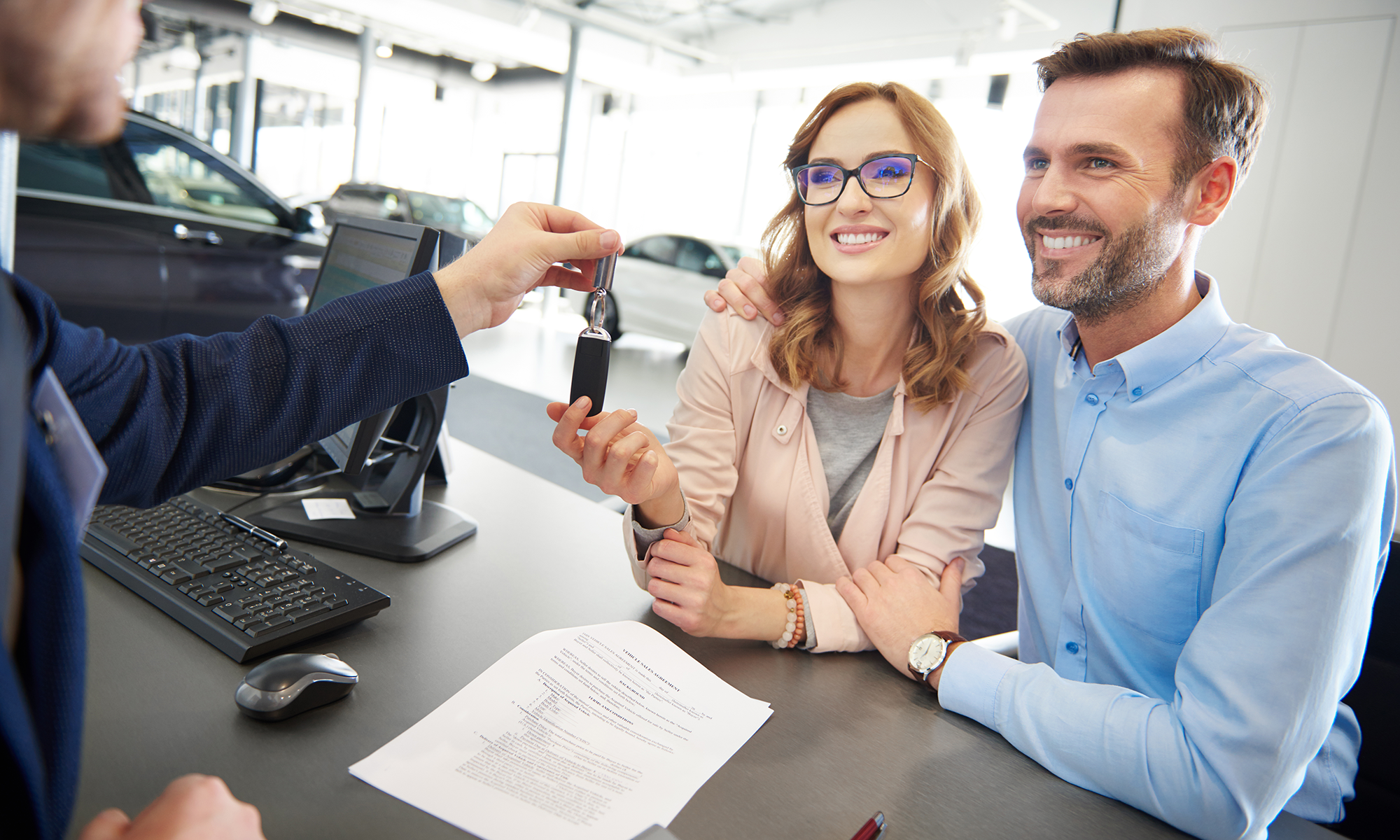 If you're a car buyer looking for a brand new vehicle, you've likely noticed that prices for new cars are higher than usual. Even the used car market has seen a drastic increase in price over the last year. In fact, according to the experts at Kelley Blue Book (KBB), the average new car price rose to record-highs as recently as June 2022, reaching $48,043. 
With car prices as high as they are, many car buyers are looking to hold off on purchasing as long as possible. But if you need a new vehicle sooner than later, knowing more about when they can expect new car prices to drop can help you find the best vehicle possible without breaking your budget.
Why Are Car Prices So High?
New and used vehicles are seeing record high prices for several reasons, including:
Shortages of Semiconductors
When the COVID-19 pandemic went into full swing, and people worldwide began to follow stay-at-home orders, they were driving their vehicles less. In fact, vehicle travel in 2020 fell by 13.2% to 2.83 trillion miles, the lowest figure since 2001. Though, with many restrictions lifting across the country, motorists saw an increase of 7.9 billion miles in March 2022 compared to just a year ago. Still, with the initial decrease in miles driven back at the start of the pandemic, consumers began demanding greater quantities of handheld electronics such as televisions, smartphones, and more to help them pass the time during quarantine.
As a result, semiconductor manufacturers began to emphasize shipping to these companies over the auto industry. And without semiconductors, which are just microchips, automakers could not reach the necessary safety levels to produce new vehicles. However, even as the pandemic has died down and demand for vehicles has started to rise, vehicle manufacturing is now slower as chip manufacturers struggle to shift their focus back to the auto industry.
Supply Chain Issues
A direct consequence of the chip shortage is supply chain issues. For perspective, the various systems of a vehicle, like anti-lock brakes, seat belt tensioners and even things like your infotainment display or air conditioning, need semiconductors to function. Automakers cannot roll a vehicle off the manufacturing line without these chips.
As a result of this shortage and supply chain issues, automakers worldwide began to slow down their manufacturing process as new vehicles cannot be completed until more semiconductors are received.
Increased Demand
During the height of the COVID-19 pandemic and the various stay-at-home orders, drivers weren't driving as often and thus did not need to purchase a new vehicle. However, as cities across the country begin to get back to "normal," drivers are looking to get back on the road with a new set of wheels. This increased demand, coupled with the chip shortage and subsequent supply chain issues, has resulted in a price increase for new vehicles due to their low inventory.
When Will Car Prices Drop?
While experts cannot say with 100% certainty when new or used vehicle prices will drop, they can make an educated guess. Current estimates predict that supply chain issues may start to improve by the end of 2022, meaning that by early 2023 vehicle manufacturers can increase their production output. This figure, however, is not absolute.
Should demand continue to increase and consumers continue to place new orders for vehicles to be delivered in the future, it would be possible for the new vehicles to continue to be hard to find for the majority of 2023. However, depending on your location, experts believe that early 2023 is a best-case scenario and late 2023 is a worst-case scenario to begin seeing price improvements. 
When Is the Best Time to Buy a Car?
If you need to start the car buying process sooner than later and can't wait for the high prices of now to drop, there are still ways you can save money when buying a new vehicle during the year with various deals and incentives.
Near the End of the Month
Generally, car prices at the end of a month tend to go down due to sales goals. Car dealerships and individual salespersons have goals that they aim to meet regarding car sales that are typically sent monthly. Therefore, sellers are incentivized to offer a discount at the end of the month if they are attempting to reach a goal. Be aware, however, that this isn't always a sure thing depending on the dealership and salesperson.
Around Memorial Day
Memorial Day is one of the most famous times of the year for dealership savings. During this period, you can (potentially) expect anywhere between 5-8% to be knocked off of the manufacturer's suggested retail price (MSRP). For a $30,000 car, this could equate to $1,500-$2,400 in savings! And for simply waiting to purchase a new vehicle until this time of year, those savings are difficult to beat.
October
At first glance, October may seem like a strange month for finding a good deal on a vehicle, but it begins to make more sense when looking at the typical lifecycle of vehicles. October is often a time when automakers begin introducing the following year's model. When this happens, prices are driven down on the vehicle for the current model year. Therefore, using the current year as an example, you can get a new 2022 model year vehicle for a lower price simply because the 2023 model has started to roll off production lines and into dealership lots.
Black Friday & New Year
It is no surprise that both Black Friday and New Year are on this list for the best times to purchase a new vehicle. Black Friday is simply infamous around the United States for savings, and New Year's takes the October discount concept to new heights as dealerships strive to reach sales goals and get all prior year units off the lot before the new year.
Avoid Expensive Car Repair Bills with Endurance
With the various issues impacting the new and used car market, it may be some time before you find yourself behind another vehicle. But whether it's your current car or a new one, without an active factory warranty, any repairs and breakdowns you face will be left to you to pay for. And with the price of a new vehicle higher than ever, you'll want to save as much as possible, and Endurance can help.
Like a car's factory coverage, any Endurance auto protection plan is designed to protect you and your vehicle from unexpected breakdowns and repairs. But unlike a manufacturer's warranty or even an extended warranty from your automaker, with Endurance, you can enjoy breakdown protection while also receiving some great perks and savings. For example, with Endurance, you can take your vehicle to any certified repair shop or mechanic for repairs, meaning if you're at home or hundreds of miles away on a road trip, you can get the help you need. 
And if you find yourself stuck on the side of the road, don't worry, as you'll have roadside assistance and towing available 24/7, including being right at your fingertips with the exclusive Endurance Mobile app. But that's not all, as you'll also automatically receive trip interruption coverage and rental car reimbursements to help you get back on the road fast. You'll also enjoy some Endurance Elite Benefits, including complete tire coverage and even total loss protection, just by being an Endurance customer.
To learn more about how Endurance can help protect you and your vehicle, including finding coverage starting as low as just $79 a month, call us at (800) 253-8203. You can also request your free, no-obligation quote to start protecting your vehicle today. Or, if you're looking for even more helpful articles on a variety of other automotive topics, including DIY maintenance tips, vehicle buying guides and more, be sure to visit the Endurance blog.
More like this
Cost and Price

If one thing's true about car ownership, it's that it doesn't come cheap. No matter what vehicle you own, whether a used or new car, maintenance fees and unexpected repairs..

Read More

Cost and Price

An extended car warranty provides new and used car buyers with a financial safety net against expensive car repairs due to mechanical breakdowns after a factory warranty expires. However, every..

Read More

Cost and Price

Today, many car owners are having difficulty paying for unexpected and expensive car repairs. Recent reports indicate that less than half of Americans can pay for more than $1,000 in..

Read More