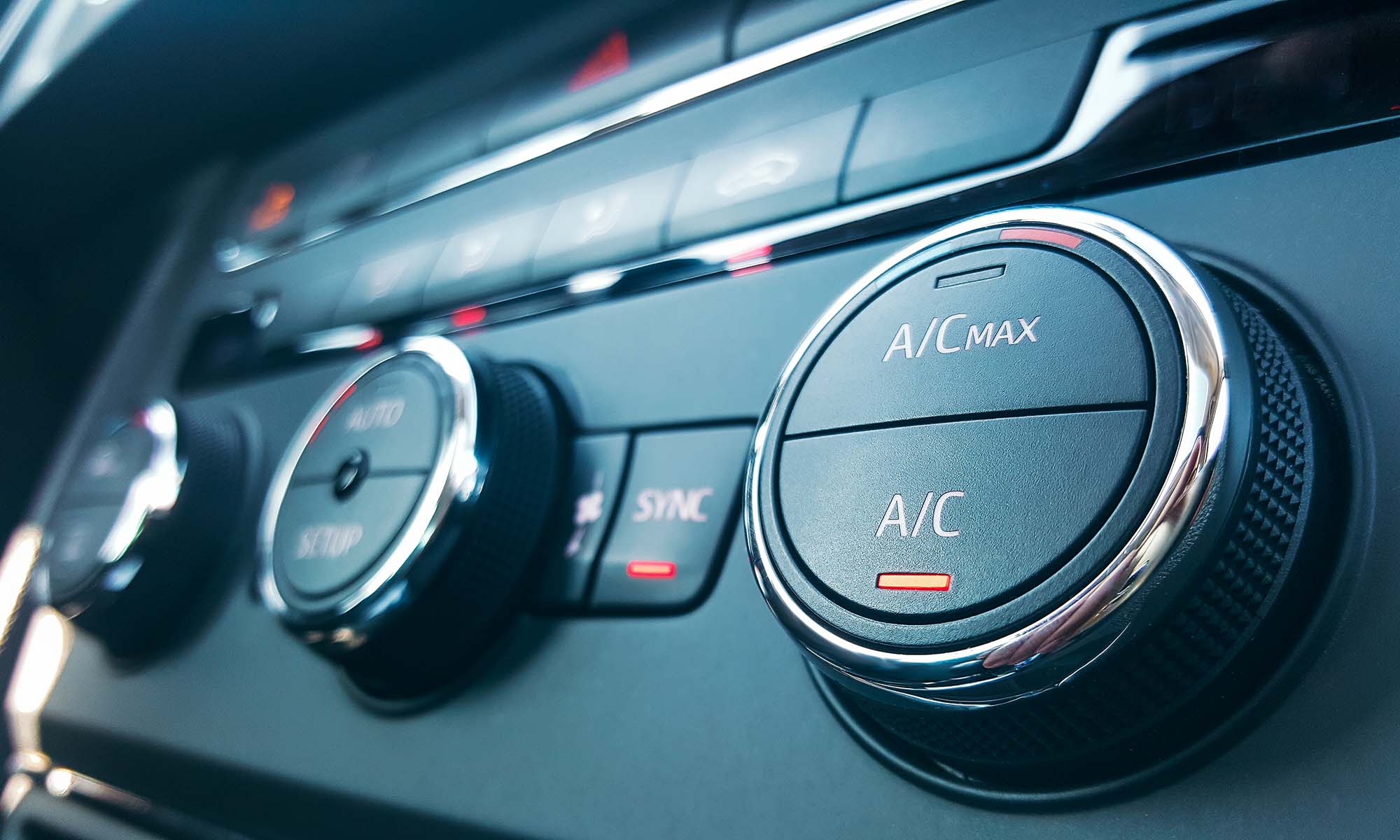 When the summer rolls around, there is nothing better than hopping in the car and heading off on an adventure. And when it comes to the fun you can have in your car, the possibilities are endless, especially when you have confidence that your vehicle will be able to get you to and from without issues. In fact, with the right car, you can make the most of your summer travels wherever you are heading. But, regardless of whether your car has the latest and greatest features, like a powerful engine or a premium sound system, a working air conditioning system can help ensure any ride is cool and comfortable. 
Knowing whether your car's air conditioner is covered under its extended warranty can help protect you from a sweltering driving experience, and expensive repair bills should something break over the summer. 
How Does a Car's A/C Work?
A vehicle A/C systems work by changing refrigerant, also known as Freon) between a liquid and a gaseous state. As it moves between these states, the refrigerant absorbs heat and forces the now cooled air into your vehicle. This is done using pressure and compression.  
Your vehicle's A/C compressor runs using power generated from the engine and moves the A/C refrigerant through the system at a very high temperature and pressure. This heat is then expelled through the vehicle's A/C condenser, which is very much like a small radiator. This cools down the refrigerant, which is then moved through the evaporator, absorbing even more heat and lowering the temperature to around 32 degrees Fahrenheit. A fan then blows over the evaporator and pushes the cold air into your vehicle. 
Common Air Conditioning Issues
Because vehicle air conditioners use such a complex set of processes, they have many different components, all of which can fail and cause issues. When this happens, you may find yourself less comfortable when driving, especially in the summer. Knowing some of the most common car A/C problems and what causes them can help you keep your A/C running smoothly when the weather is hot. 
Faulty Compressor
When the compressor in your A/C fails, the refrigerant won't be able to change between a liquid and a gas the way it should. Often, a faulty compressor is due to overheating. This can cause the piston rings that turn the compressor to seize up or create a blockage in the lines so the compressor can't get lubrication. General electrical issues can also impact the compressor, but you're more likely to spot other components not working properly if this is the case. 
As for the cost, replacing a faulty A/C compressor will vary between your specific make/model. For example, here is what you can expect to pay when replacing a faulty compressor for some popular vehicles: 
Evaporator Problems
Your car's evaporator can fail, resulting in leaks and less efficiency when cooling the refrigerant. Evaporator leaks can happen when the seals around the evaporator core fail, allowing debris and dirt to get into the whole assembly. When this happens, the evaporator will most likely have to be replaced. 
Some common costs for replacing an evaporator include:
Damaged Blower Motor
When your car's A/C blower motor fails, it will not be able to push the cool air generated by the system into the cabin. A/C blower motors usually fail due to dirty air filters that allow dust and debris into the engine. Since the motors are constantly taking in air, they will also take in any dirt or debris that comes in as well. 
Some common costs of replacing a damaged A/C blower motor include:
Is Air Conditioning Included in an Extended Car Warranty?
Air conditioners will usually be covered when you purchase a brand new car from a dealership by their manufacturer's warranty (aka a factory warranty). Still, you'd be on your own if that coverage runs out. And while you can look to extend your protection with your automaker, you may only be able to do so when your original warranty coverage is active. That means if you have a used car or are past your factory warranty, you'd be responsible for any repair bills—unless you have the coverage of a third-party extended warranty provider, like Endurance.
You don't have to worry about unexpected repairs and mechanical breakdowns with an extended warranty from Endurance. However, these are more accurately called a vehicle service contract or VSC (as only your automaker can "extend" your coverage). Still, while not a warranty by definition, Endurance protection plans will help protect your vehicle from costly repairs and breakdowns for your vehicle's vital components and systems, like your car's original factory coverage—including your A/C. 
And, unlike automakers, you can often get extra perks and benefits, including 24/7 roadside assistance, rental car reimbursements, and trip interruption coverage with Endurance. Endurance plans are also accepted at any ASE Certified mechanic or auto repair shop. So unlike coverage from your automaker, you won't be limited to just going to the dealership for repairs if you don't want to. You'll even be able to enjoy even more perks and savings by activating your year's worth of Endurance Elite Benefits, including tire replacements or repairs, collision discounts and more, regardless of the level of coverage you choose.
Keep Your Vehicle Cool With a Plan from Endurance
Knowing whether or not your vehicle's A/C will be covered by an extended auto warranty or vehicle service contract can help keep you cool and collect any time of the year. But, while plans from your automaker can help you, they can be limiting, like only having you go to the dealership for repairs. But, when you choose Endurance, you can get comprehensive coverage plans to fit your needs and budget without some of those limitations, like being able to go to any certified mechanic or repair shop of your choice. So whether you're looking for peace of mind with a vehicle protection plan with basic powertrain coverage starting at just $79/month or if you're looking to protect your high-end luxury vehicle—Endurance has a plan for you.
And unlike automakers, plans from Endurance won't just help you get peace of mind by avoiding unexpected repair costs. Instead, when you're an Endurance customer, you'll have the help of 24/7 roadside assistance, towing, trip interruption and rental car coverage to help you get to a repair shop and back on the road fast. Plus, regardless of the Endurance plan you choose, you'll be eligible for an entire year's worth of extra perks and savings with Endurance Elite Benefits.
Start protecting your vehicle from expensive auto repair bills by requesting a free quote today. Or, if you'd like to learn more about how an Endurance protection plan can help you and your vehicle, give a member of the award-winning Endurance customer care team a call directly at (800) 253-8203. You can also find other DIY car maintenance tips, expert auto advice, vehicle buying guides, extended warranty coverage comparisons, and more by visiting the Endurance blog.
More like this
Extended Warranty

The advantages of having an extended warranty can't be overstated when a surprise car repair pops up. Coverage can make a difference during a breakdown, thanks to protection against expensive..

Read More

Extended Warranty

Nothing beats being able to hit the open road and head wherever you like, whenever you like. Plenty of drivers fall in love with our vehicles, maintaining them with total..

Read More

Extended Warranty

There's a lot to get excited about buying a new or used car, but one feature that often gets overlooked is the manufacturer's warranty. Understanding this coverage helps owners maximize..

Read More