Summertime travels will soon be upon us, and every road trip should begin with proper preparation. Whether you live in an area where "summer" means extreme temperatures or in a milder climate, it's essential to ensure your vehicle is ready for everything the summer heat can bring. 
How Does the Summer Heat Affect My Car?
It's good to remember that extreme conditions affect a vehicle's normal operations, no matter the time of year. Too much rain or snow can be bad, as can be temperatures that are too cool or too hot, especially in the summer.
Overall, the summer heat can affect your car in several ways, including:
Are You Really Road Trip Ready?
Planning and paying for a summer adventure can be enough of an effort without dealing with car maintenance and repairs. This is when a vehicle protection plan from Endurance can help. For example, with the Advantage auto protection plan, you can get comprehensive breakdown coverage while saving up to $3,500 in essential services, including oil and filter changes, tire rotations, PSI checks, alignment checks, engine diagnostic exams and more. 
You will even have access to several one-time services, including a battery replacement, cooling system maintenance and more. Plus, as an Endurance customer, you will get 24/7 roadside assistance, trip interruption coverage and rental car reimbursements regardless of the Endurance plan you choose. And, as a bonus, you can receive a full year's worth of Elite Benefits, including tire repairs and replacements, collision discounts, key fob replacements and more for just a small, $29 activation fee. 
How to Prepare Your Car for Summer
Follow this road trip checklist to start your summer journey on the right foot. 
#1: Check Fluid Levels/Change the Oil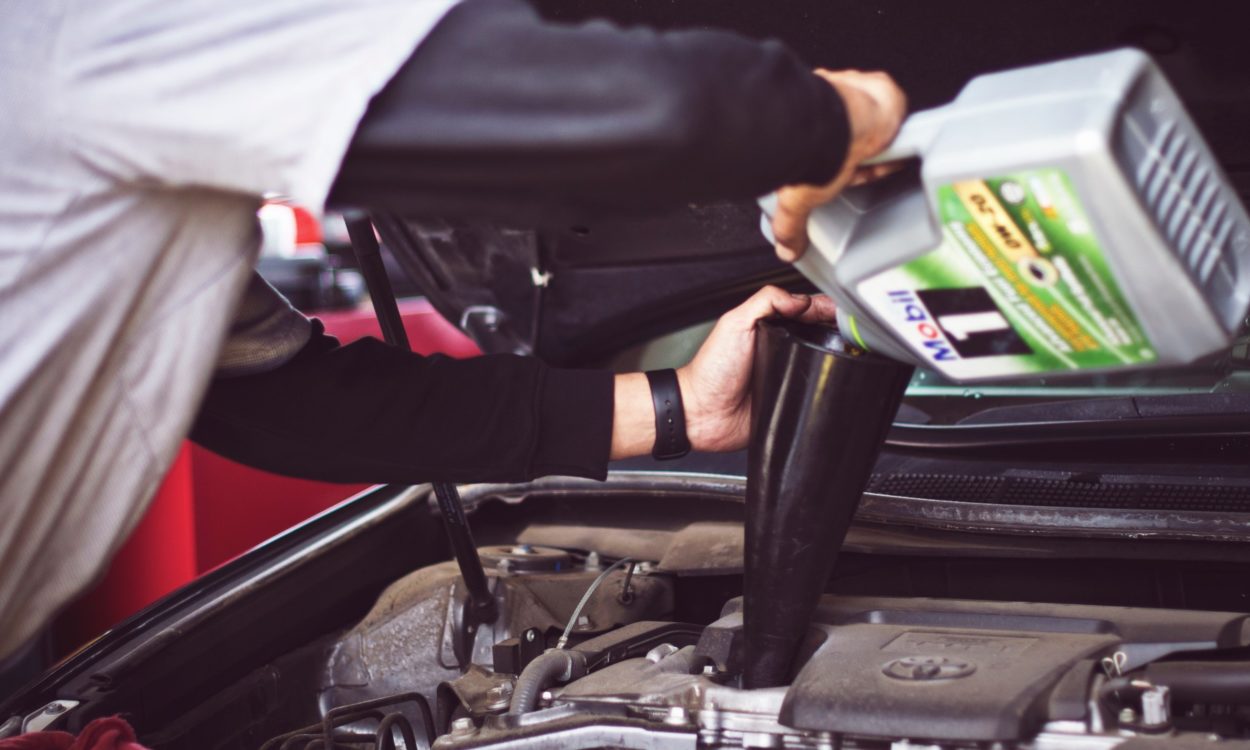 An engine runs in optimum condition when all supporting fluids are at the correct levels as laid out in your owner's manual. Beginning with engine lubrication, top off the oil. Or better yet, change the oil and filter (if it's needed). Checking the fluids for the brakes, power steering, cooling system, and transmission should also be part of the task.  
#2: Test the Brakes
Drive around (with the radio off) and listen for a squealing or grinding sound while braking. At the same time, do you feel any vibrations? You're most likely to encounter these conditions if it's been at least 30,000 miles since the last brake job.
#3: Examine the Tires
Keeping car tires in good condition involves more than checking the pressure. A close-up look should reveal any uneven tread wear, low tread depth, or sidewall issues. You'll want to have your mechanic or a local tire shop double-check the findings, especially if you encounter any problems. Remember to look at the spare tire.
#4: Test the Battery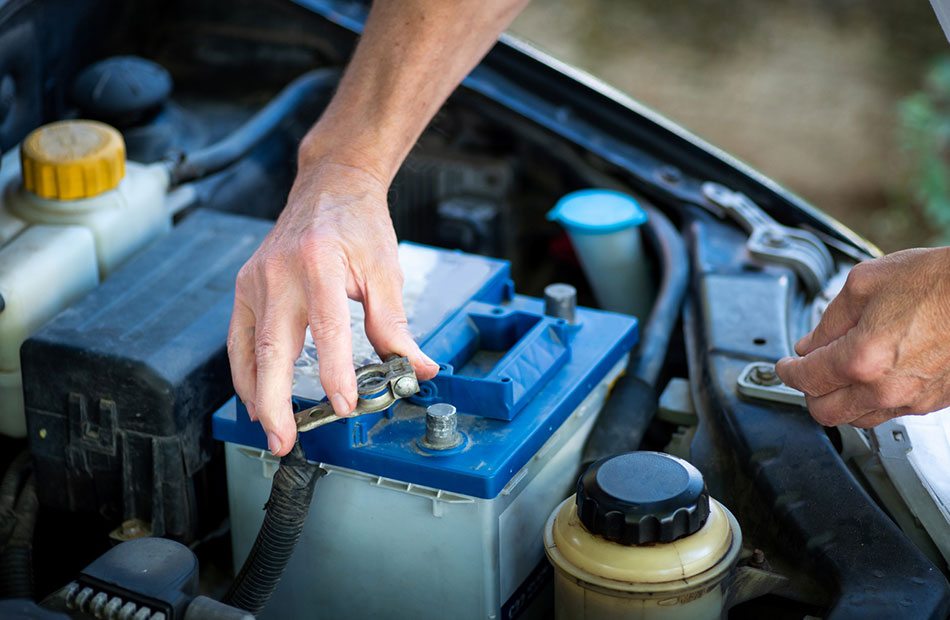 Don't leave anything to chance when it comes to the car battery. If it's more than two years old or if you notice that the car is harder to start lately, get the battery checked out by a professional. A simple test can confirm the remaining capacity. Go over the outside of the battery as well. This will help to ensure all the cables are tight and there is no corrosion on the posts.
#5: Replace the Wiper Blades
Good wiper blades are essential for safe driving. New blades will help you see during summer downpours, and you'll be better able to wipe away the insect debris that accumulates on the windshield. Be sure to fill the wiper fluid reservoir, too.  
#6: Check Hoses & Belts
With the engine off (and cold), pop open the hood to inspect that the hoses and belts are in good shape. Rubber can break down over time, so you'll want to look for cracks and other deterioration. Also, check that the hoses are securely clamped in place. Keep in mind that a serpentine belt (a single band that drives multiple devices like the power steering pump and air conditioning compressor) may not show wear and tear, so check with a mechanic about the replacement schedule.
#7: Inspect the Air Conditioning
The last thing anyone wants is sitting in a hot car for hours on end. So, ensuring the air conditioning is shipshape is essential. It's less likely to be an issue with a newer car, but it's something to consider if your vehicle is more than five years old. Test the system by waiting for the hottest day you can (ideally over 80℉) and crank the A/C to see how quickly the interior cools down. Head to a mechanic if the cabin isn't comfortable after 5-10 minutes or doesn't stay cool.
#8: Restock the Emergency Kit
Despite all the preparations, sometimes a car breakdown is inescapable. And being stuck on the roadside can be made worse when it's blazing outside. An emergency kit can help make the situation more bearable. At the very least, have a few bottles of water and energy bars on hand (skip the chocolate unless you want a melty mess). First aid supplies and a fire extinguisher are essential, as are emergency flashers and jumper cables. Other items are a flashlight, gloves, and a portable cell phone charger.
#9: Have An Extended Warranty
No road trip car checklist is complete without having a plan for an unexpected breakdown. And unless you purchased a brand new vehicle in the last few years, chances are you won't be covered by your factory warranty anymore. That means the best way to protect your vehicle and your wallet from unexpected breakdowns and repairs is with an extended warranty or vehicle service contract (VSC), such as the comprehensive coverage plans from Endurance. For example, an Advantage vehicle protection plan not only helps with unplanned repairs but adds $3,500 in maintenance services to help prepare your vehicle for your next road trip. You'll have 24/7 roadside assistance, trip interruption coverage and rental car reimbursements to help you year-round peace of mind automatically whenever you purchase an Endurance plan.
Get Road Trip Ready with Endurance
When preparing for any road trip, big or small, ensuring your vehicle is prepared can help ensure you have a safe journey. But, while proper maintenance and occasional tune-ups are vital for any vehicle, they can't prevent every breakdown or repair. And without the help of an active factory warranty, you'd be on the hook for paying any expensive and unexpected repair bills on your own—but not when you have Endurance.
Whether you're getting your car ready for your next summertime adventure or a trip to the store, an Endurance auto protection plan can help give you the peace of mind you're looking for when it comes to breakdowns and repair bills. With the Advantage plan, you can even get comprehensive breakdown protection AND save up to $3,500 on your car's essential maintenance needs, including oil and filter changes, tire rotations, alignment checks, and more. Or protect your high-end luxury vehicle, including select models up to eight years old and with less than 80,000 miles from popular automakers such as Porsche, Audi, BMW, Mercedes-Benz, Jaguar, Land Rover and more with the Highline protection plan. 
Plus, regardless of the Endurance plan you choose, you'll also be able to rest easy anywhere on your next road trip, knowing you have 24/7 roadside assistance and towing, trip interruption coverage and rental car reimbursements. You'll even be able to take your vehicle to any certified repair facility or ASE Certified mechanic for repairs, meaning you can get the help you need no matter where you are across the country. And don't forget, for just a small activation fee, you can get a full year of Elite Benefits, including tire replacements, total loss protection and more to give you even more coverage and savings. 
Help ensure your vehicle is road trip ready with the help of an Endurance auto protection plan by requesting a free, no-obligation quote. Or, to learn more about how an Endurance auto protection plan can help you, give a member of the award-winning Endurance customer care team a call at (800) 253-8203. You can also discover a vast library of other fun, helpful and informative automotive articles on DIY maintenance how-tos, road trip planning guides, vehicle comparisons and more by visiting the Endurance blog. 
More like this
Expert Auto Tips

With most states around the country getting colder, it's worth reminding yourself how to prepare your vehicle for the different seasons. Weather conditions play a major role in how a..

Read More

Expert Auto Tips

Being a car owner can be an incredibly rewarding experience, especially if you take pride in your vehicle's condition and performance. Cars that are well taken care of will generally..

Read More

Expert Auto Tips

No matter what kind of vehicle you own, staying on top of its care and maintenance should always be a top priority. Cars that are well taken care of and..

Read More