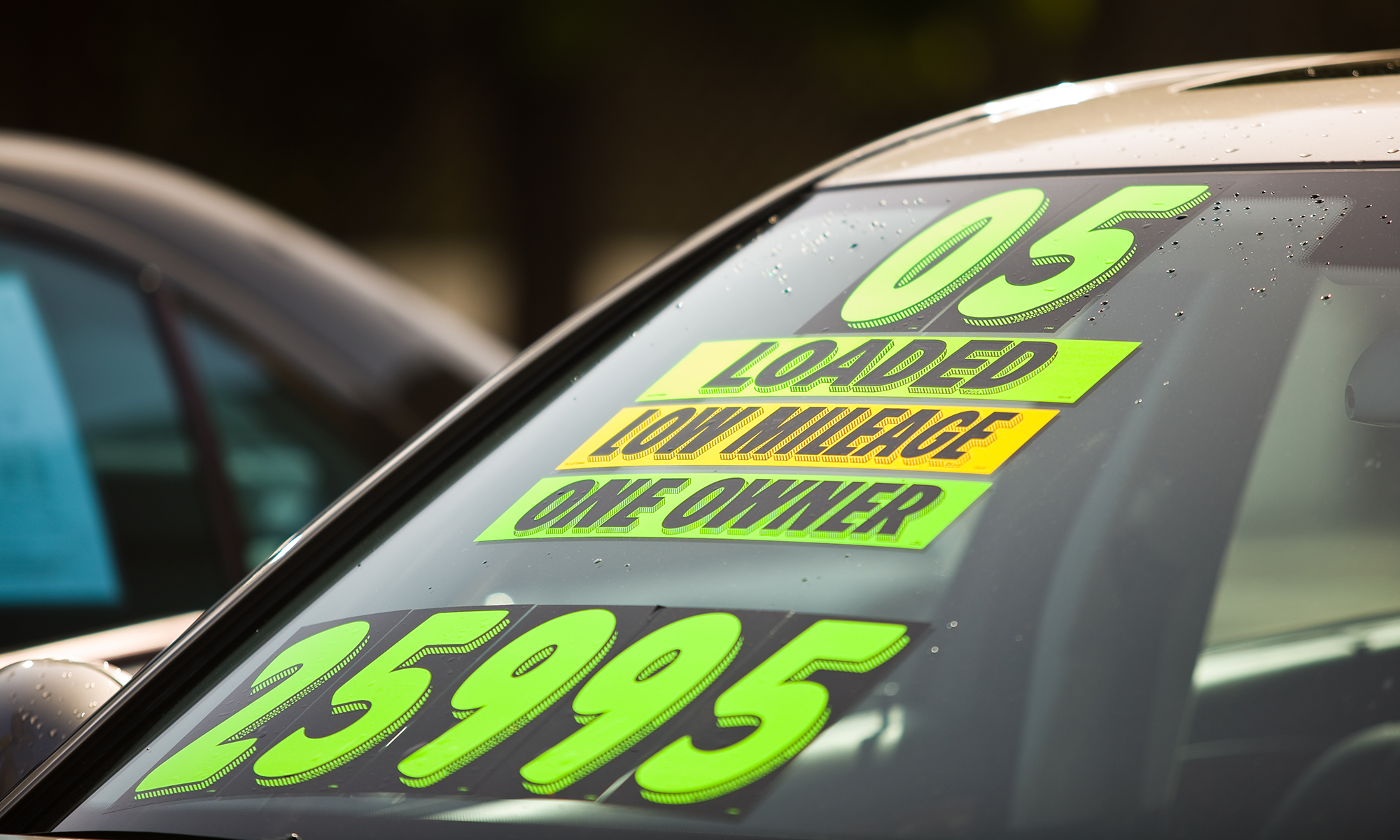 When starting the car buying process, going with a used vehicle is often the best way to get a good car for a relatively low price. And if you know what to look for and have done your research, a used vehicle can sometimes be a much better deal than purchasing something new off the lot. In fact, for years, the used car market was a place where someone could find a great bargain and get a car that would serve them well, even if they didn't have much money to spend. That is, until very recently, when prices on used cars skyrocketed. 
Getting a good deal on a used car has always been about timing, which is more important now than ever. The used car market has seen a significant price increase over the last year or so, and there are many different reasons for this. By understanding why used cars have suddenly become expensive and when they can be expected to drop again, you can choose the right time to make your purchase. 
Why Are There High Prices in the Used Car Market?
It's no secret whether you're looking for a new vehicle or not; prices have only seemed to go up year-over-year since the COVID-19 pandemic began. And while the experts at places like Kelley Blue Book (KBB), Edmunds, J.D. Power and more have been discussing this increase over the last few years, many car shoppers still aren't exactly sure why used car prices are so high. 
Overall, there are several reasons for this, some being affected by another, creating a domino effect, which can take a while to reverse. Knowing the reasoning for higher prices allows you to make the right decisions regarding your vehicle purchase. 
Semiconductor Shortage
The lack of semiconductors is perhaps the most significant reason there is such a shortage of new cars, resulting in an overall increase in new car prices. A semiconductor is used in many different components when producing new cars; if manufacturers can't supply them, new car production stops. Due to the prominence of these chips in so many new vehicles, manufacturers are slowing down their output. 
But what exactly are "semiconductor chips?" A semiconductor is essentially a microchip used in things like touchscreen infotainment systems and air conditioners and used in crucial safety equipment like ABS brake systems and seat belt tensioners. With a chip shortage, new cars can't meet federal safety standards, so they are not being produced at their usual rate. 
New Vehicle Supply Shortage
With the lack of semiconductors comes a global shortage of new cars. And with supply chain issues linked to the COVID-19 pandemic, vehicle inventories are down as newer cars aren't being produced at the rate they were before. This means fewer new vehicles will replace the ones that typically go onto the used market. 
Used Cars Are Being Kept Longer
Since new cars are less accessible, most people are holding onto their current cars for much longer than usual. And people who don't have access to new cars will be much less likely to sell their old ones. This creates a higher demand and a lower supply of used vehicles, which will, in turn, raise prices. So while this is good for the environment since it creates less waste, it is not good for car shoppers looking for a used vehicle. This is especially true in rural areas where the used car market is smaller in the first place, and good, reliable used vehicles are harder to come by. 
This tendency to hold onto older vehicles also creates a shortage in markets that have previously been flush with cars. Places like rental companies and government agencies, which usually have plenty of old stock to sell, are not moving as much since fewer new models exist to replace them. So while these are generally perfect places to find good used cars any other year, you may have trouble finding a vehicle for a reasonable price. 
More Outlets
The prevalence of new competitors in the used car space contributes to generally higher prices. Places like eBay Motors, CarMax, Carvana, and CarGurus are increasing competition regarding used vehicle price points. When a seller can reach a larger buying audience, they will be more likely to charge a higher price. 
While this can work in favor of sellers, it can also work in your favor as a car buyer despite the higher prices. This opens up more opportunities to find vehicles outside your immediate area, so if you're willing to be patient and wait for the right deal, you can find a good car you otherwise may not have come across. 
When Will Used Car Prices Drop?
Used car prices are currently high, but they are not projected to stay that way for long. As soon as new car production ramps back up to its previous levels, more used vehicles will be available on the market. This will bring prices down as supply rises to the level it has been in the past, and it starts to meet the demand again. 
As it stands, new car inventory levels are expected to rise once production is back up and running, which is currently set to resume in late 2022. Semiconductor supply constraints are expected to ease in the late summer, which will not immediately lower the used car prices but will set the process in motion. When new car production returns to its previous levels, used car prices will likely lower by 20 to 30%. By 2023, you should begin to see the prices of used cars fall to the level they were before the shortage. 
Ways to Purchase a Used Car
If you need to purchase a used car before new car production starts back up, you may be faced with a higher asking price than you are used to. However, there are ways you can get the best possible deal on a used car apart from your traditional trade-in. Knowing how to make the right choices can help save you some money in the long run. 
Wait For the Right Time
It is always a good idea to wait for the right time to buy a used vehicle. Most used car dealerships have sales and incentives during the second half of the year, especially around holidays like Labor Day, Memorial Day and even Christmas. Even with a shortage in new vehicles, dealers will want to make room for new stock, and the end of 2022 will see production ramping up, so it is a great time to look for a deal. 
Pay a Bigger Down Payment
If you are financing a used car, putting down a bigger down payment will help with the overall cost of the vehicle. The more you put down right away, the less you will pay in interest while making payments. It could be worth it if you wait a few months to save up for the down payment since the average price may come down by then anyway. 
Buy Older
No matter what the supply chain is like, an older vehicle will always be cheaper. If you are willing to go back a few model years, you can save quite a bit. A car two model years older will be significantly less expensive and will most likely give you the same value over time as a newer, late model vehicle. 
Buy a Manual
Whether buying a new or used vehicle, a car with a manual transmission will almost always be less expensive. Since fewer and fewer people are learning how to drive a manual because of the prevalence of automatic and continuously variable transmissions, there will be less competition for the sale. Now is a fantastic time to learn if you don't know how to drive a stick. 
Look for Longevity
No matter the market, a car that lasts longer will be a better value. Dependable vehicles hold their value for more extended periods and will end up being cheaper regarding the overall cost. If you can keep the same car for many years, the actual cost of ownership will be much less. 
Protect Your Used Car With Endurance
With the cost of used vehicles being as high as it is, it could take some time to find the right car for you to be in your price range. And if you already own a car, you'll likely be hanging onto it for longer. It also means that you'll be responsible for paying for any breakdowns or repairs it may need before you have the chance to sell it. But, whether it's the car you've had for years or your "new" used vehicle, when you have an Endurance auto protection plan, you can rest easy knowing that you won't have to break the bank when dealing with unexpected car repairs. In fact, you can get basic powertrain protection for your car's most vital (and expensive) components starting as low as just $79/month. Some plans, like the Advantage plan, can even help you save up to $3,500 in yearly maintenance services, including oil and filter changes, tire rotations, and engine diagnostic exams, all of which will help with the longevity of your used car. 
As an Endurance customer, you'll also be able to take advantage of 24/7 roadside assistance, trip interruption coverage, and rental car reimbursements no matter what plan you have. For a small activation fee, you can also enjoy one year of Elite Benefits, which include perks like tire repairs or replacements, collision discounts, key fob replacements, and more. And even if you sell your car with your coverage active, don't worry, as you can transfer your policy to the car's new owner, helping you upsell it to get a better price.
Get started protecting your car today by requesting a free, no-obligation quote. Or, you can call our award-winning customer care team at (800) 253-8203 to learn more about how an Endurance auto protection plan can help you and your vehicle. You can also check out the Endurance blog, where you can find more articles on automotive topics, including DIY maintenance tips, vehicle buying guides, answers to FAQs, and more.
More like this
Cost and Price

If one thing's true about car ownership, it's that it doesn't come cheap. No matter what vehicle you own, whether a used or new car, maintenance fees and unexpected repairs..

Read More

Cost and Price

An extended car warranty provides new and used car buyers with a financial safety net against expensive car repairs due to mechanical breakdowns after a factory warranty expires. However, every..

Read More

Cost and Price

Today, many car owners are having difficulty paying for unexpected and expensive car repairs. Recent reports indicate that less than half of Americans can pay for more than $1,000 in..

Read More