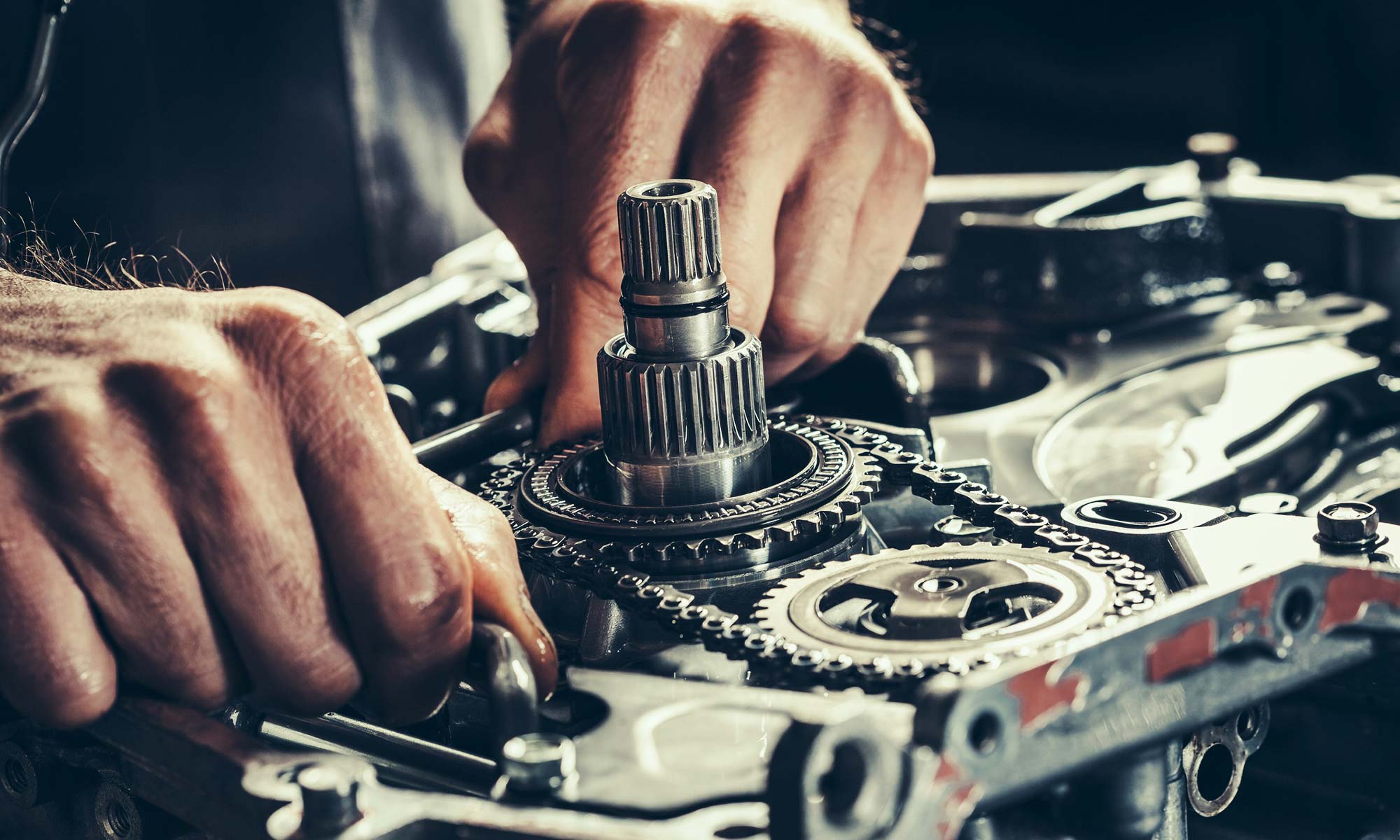 Getting into your car and driving anywhere you want is arguably the most enjoyable part of owning a vehicle. After all, it can take you just about anywhere you want to go, whenever you'd like to. But, to enjoy your vehicle for years to come, you will need to ensure you are following the manufacturer's maintenance schedule to help keep vital components such as your transmission running as efficiently as possible. 
However, before you can properly maintain your car's transmission, it's important first to understand the basic ins and outs of this critical component, including if your car has what is known as a continuously variable transmission.
What Is a Car's Transmission?
In most gas-powered vehicles, a transmission is a component that ensures the gear ratio between the drive wheels and your engine is properly adjusted when your vehicle changes speed. To put things simply, the transmission in your vehicle is responsible for making sure that the correct amount of engine power is transferred to the wheels at any given time, helping you drive at a specific speed.
There are also two types of transmissions: manual (standard) transmissions that rely on the driver to physically shift gears using a clutch pedal and a shifter (aka a "stick shift"), and automatic transmissions, which are the most popular types of transmissions for passenger vehicles. Manual transmissions are still offered in new vehicles. However, automatics are quickly becoming the only option for most vehicles.
What Is a Continuously Variable Transmission?
A continuously variable transmission, or CVT for short, is an automatic transmission that can change through a continuous range of gear ratios seamlessly. This differs from a regular automatic transmission as it does not provide a limited number of gear ratios in predetermined, fixed sets. Instead, a CVT utilizes two pulleys connected by a belt, similar to what you may see on a snowmobile transmission. 
To operate, one of the pulleys links to the engine while the other pulley links to the transmission. Your belt will then transfer power between the two, making the engine run more efficiently when compared to other types of transmissions. 
CVT transmissions are also known for increasing fuel efficiency in most vehicles compared to more traditional automatic transmissions, thanks to their lighter weight. CVTs can also give you a more responsive acceleration when driving and an overall smoother, though possibly noisier, ride. However, while CVTs do outpass other transmission types in many aspects, there are some areas it does not, including not providing as much overall horsepower to a vehicle and generally being more expensive to repair.
Regardless of the type of transmission you own, it's important to protect yourself and your vehicle from unexpected and costly breakdowns. With an Endurance auto protection plan, you can avoid out-of-pocket expenses for expensive auto repair bills not covered by your auto insurance or mechanical breakdown insurance (MBI) policy, including transmission repair work done. We'll also work directly with the certified repair facility or ASE Certified mechanic working on your vehicle to help ensure you get back on the road as fast as possible. You can also save up to $3,500 for your car, truck, or SUV's regular maintenance needs with Advantage. This comprehensive protection package combines extensive breakdown protection with unrivaled maintenance benefits, including engine diagnostic exams, tire rotations, state safety inspection services and much more.
Signs of a Bad CVT
Just like a manual transmission or more traditional automatic transmissions, a CVT will usually give you warning signs or other general symptoms when it starts to break down. 
These can include:
Leaks
One of the most apparent signs of a bad CVT transmission is a leak under your car. If you notice transmission fluid leaking under your vehicle, you either have a bad gasket or CVT. If caught early on, you can repair a bad gasket enough to prevent lasting damage to the CVT. Still, if the leak is coming from a non-serviceable part on the transmission, it may be time to replace it entirely, which can end up costing you thousands without the help of an auto protection plan, such as those from Endurance. 
Vibrations
Vehicle vibrations can come in many different forms and be caused by various issues. It can even have a significant impact on your driving experience. Due to this, it is often hard to narrow down where vibration is coming from during normal driving conditions and even harder to replicate for a mechanic, though it can still mean you have some troubles with your transmission. If you notice vibrations under your driver or passenger seat or in your shifter, the problem could be from your CVT, so it's best to get it checked out by a certified repair professional as soon as possible.  
Transmission Slippage
No matter what type of automatic transmission you have, if you notice "hesitation" when your vehicle is accelerating, such as failing to shift gears, your transmission is likely the culprit. This is also known as transmission slip in conventional automatic transmissions.
Burning Smells
A burning smell coming from your vehicle is never a good sign and should be addressed as soon as possible. This burning smell can come from your engine, exhaust or your transmission. If you smell a burning smell when driving, pull over when it is safe, turn off the vehicle and have it towed to a local dealership or repair facility to have it checked out. You must repair a burning transmission quickly before it causes catastrophic damage.
If you have an Endurance protection plan and need to get towed to a mechanic, there's no need to worry. Whenever you purchase any Endurance plan, including Advantage, you will automatically receive 24/7 roadside assistance, helping to get your car, truck or SUV towed to the nearest repair facility to you. You'll even get more peace of mind knowing you'll have trip interruption and rental car reimbursement!
What Types Of Cars Have A CVT?
From sports cars to SUVs, automakers worldwide incorporate CVTs into their vehicles for better fuel economy and durability than standard transmissions — whether manual or automatic. But what specific makes and models have a CVT? 
Well, according to Cars.com, some of the most popular 2021 model year vehicles with a CVT include:
Buick
Chevrolet
Chrysler 
Ford
Escape Hybrid

Escape Plug-in Hybrid
Honda
Accord

Accord Hybrid

Civic

Clarity Plug-In Hybrid

CR-V

CR-V Hybrid

HR-V

Insight
Hyundai
Infiniti
Kia
Lexus
ES 300h

NX 300h

RX 450h

RX 450hL

UX 250h
Lincoln
Corsair Grand Touring Plug-in Hybrid 
Mitsubishi
Mirage

Mirage G4

Outlander Plug-in Hybrid

Outlander Sport
Nissan
Altima

Kicks

Maxima

Murano

NV200

Rogue

Rogue Sport

Sentra

Versa
Subaru
Ascent

Crosstrek

Crosstrek Plug-in Hybrid

Forester

Impreza

Legacy

Outback
Toyota
Avalon Hybrid,

C-HR

Camry Hybrid

Corolla

Corolla Hybrid

Highlander Hybrid

Prius

Prius Prime Plug-in Hybrid

RAV4 Hybrid

RAV4 Prime Plug-in Hybrid

Sienna

Venza
Keep Your Transmission Working with Endurance
Whether you have a CVT, a manual transmission or a standard automatic transmission, you will need to keep it maintained to ensure it lasts the lifetime of your vehicle. This will require you to have the transmission fluid changed, the clutch replaced, and a torque converter drained and refilled from time to time.
It's also vital to protect yourself and your vehicle from unexpected repairs and breakdowns your auto insurance policy won't cover. With an Endurance auto protection plan, you can rest easy knowing that your vehicle's transmission repair needs and those of other vital components are covered — with no out-of-pocket expenses from you. You can also save up to $3,500 when it comes to some of your vehicle's other maintenance needs while having comprehensive breakdown coverage with Advantage. 
Owners of some select luxury vehicles can also get peace of mind with the Highline protection plan, including models from popular automakers such as Porsche, Jaguar, Land Rover, Audi and more. You'll even have the protection of 24/7 roadside assistance, trip interruption coverage and rental car reimbursement for free, regardless of the Endurance plan you choose.
Endurance customers will also be eligible to receive a full year of Elite Benefits for a small $29 activation fee. Just purchase any Endurance protection plan, pay the fee and enjoy your entire year's worth of perks and savings, including up to two tire replacements or repairs, key fob replacements, collision discounts and more. 
To learn more about how an Endurance protection plan can help protect your vehicle, request a free, no-obligation quote or call our award-winning customer care team at (800) 253-8203. You can also discover other articles on various automotive and auto protection topics by visiting the Endurance blog.
More like this
Expert Auto Tips

With most states around the country getting colder, it's worth reminding yourself how to prepare your vehicle for the different seasons. Weather conditions play a major role in how a..

Read More

Expert Auto Tips

Being a car owner can be an incredibly rewarding experience, especially if you take pride in your vehicle's condition and performance. Cars that are well taken care of will generally..

Read More

Expert Auto Tips

No matter what kind of vehicle you own, staying on top of its care and maintenance should always be a top priority. Cars that are well taken care of and..

Read More