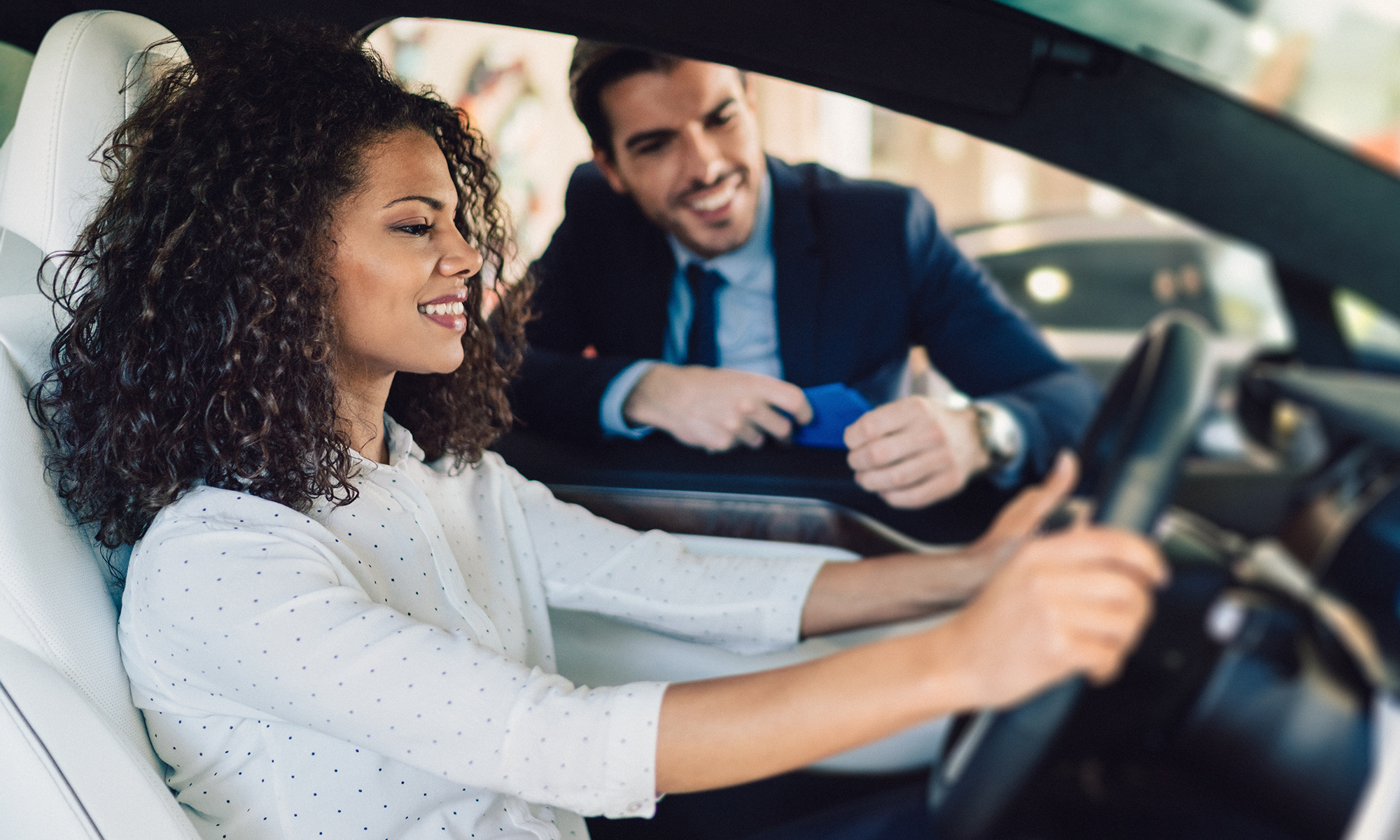 Road trip season is in full swing, but you aren't going to get very far without a vehicle of your own. And if you've never bought a car before, the car-buying process can be daunting. After all, it's such a big financial commitment, and there are many things to consider.
Before you go car shopping, whether at a car dealership or online, it's worth thinking about your maximum budget, what kind of vehicle you'd like to buy, and the questions you'll need to ask at the dealership. But even with all of this in mind, the most prepared first-time buyers often make some very common mistakes.
Instead, taking the time to familiarize yourself with these mistakes and learning what you should be doing, you can confidently take on your first car buying experience.
The 7 Biggest Mistakes for First-Time Car Buyers
Whether you're interested in buying a used car from a car dealer or would prefer a brand new vehicle fresh off the production line, there are a lot of important boxes to tick before you hand over your hard-earned cash. Keep these car-buying mistakes in mind, and you'll significantly improve your chances of going home with the right ride.
1. Forgetting to Do Your Research
Buying a car can be so exciting—it isn't unusual to want to show up and just buy something you like the look of or that you think may be the best car for you. But the truth is, cars are so much more than their exterior or what's under the hood, so you must take some time to do your research.
Start with getting to grips with the different kinds of cars out there and which would best suit your needs. Second, get a shortlist of makes and models that pique your interest, then use sites like Kelly Blue Book (KBB) or Edmunds to compare reviews and ratings. Then, consider any additional add-ons or features you may want, such as an upgraded infotainment display or advanced safety features, as these will increase the car's price. Then, once those costs are considered, it's time to research the full financial implications that the true cost of the vehicle can have long after you've driven off with the keys.
That means seeing past just its sticker price and instead of taking into account things like yearly maintenance and repair costs, if you can make monthly car payments, how its gas mileage can impact you at the pump, and what you can expect to pay for car insurance. Together, all of this information will help you stay within budget. Even considering the vehicle's depreciation rate can help you get a good idea of how much you can get if you trade-in or sell the vehicle in the future.
2. Not Exploring Your Options
As with all major purchases in life, it's often best not to go with your first option. Look at as many different cars as possible when deciding which one is truly the best car for you. You may have your heart set on a Range Rover, but you might be surprised by something more suitable (and less costly) if you just take a moment to browse other vehicles in its class. And just like a brand new car, don't go for the first one you find if you're buying a used vehicle. Instead, show around at different car dealerships, and you may find one with lower mileage or in a cooler color to fit your tastes more. After all, a car is more than just something to get you from point A to point B, and having a car that reflects you and your personality over the same make/model in another color can help ensure you enjoy your vehicle for years to come.
3. Not Taking It for a Test Drive
A test drive is one of the best parts of car shopping and something you should absolutely be taking advantage of. Jumping in and driving around the block with a salesperson in the passenger seat isn't going to tell you much of what you need to know before making a purchase, so make sure you get the most out of the experience. Ask to drive on the kinds of roads you'll drive on daily, bring a checklist of things you want to learn about the car and ask for more driving time until you're totally sure.
4. Taking the First Price You're Given
It also pays to consider your options when it comes to where and when to purchase. A car salesperson can often seem pushy and may try to get you some unnecessary extras to increase that purchase price, but don't be afraid to walk away and see what you could get elsewhere. Look online, visit other dealerships, and even try a little haggling until you find a price you're happy with. If you want to find the best-rated dealerships near you, give the Better Business Bureau a try.
5. Not Running a Background Check
For a used car, make sure to take its vehicle identification number (VIN) and do a thorough background check. A VIN is like an automotive fingerprint that you can use to find out everything a vehicle has been through to help you get the best price. This includes recalls, registrations, warranty claims, thefts, and insurance coverage. Never buy a car with a VIN that's been removed or obscured, and make sure the VIN on the window sticker matches the one on the car plaque (aka the license plate). 
6. Not Having It Inspected Before Purchase
A car can look immaculate on the outside, but what's under the hood might be a totally different story. You can never be too careful when it comes to these things, so make sure to get a qualified mechanic to give a thorough inspection. It may set you back a bit, but it's well worth it if it can help you avoid a "lemon." Ask the mechanic for a written report detailing the car's condition, then use it as ammunition when you come to price negotiations with the car salesman.
7. Not Considering an Extended Warranty
First-time buyers usually go for a used car because the price is much more budget-friendly, but the older the car, the less likely it is to have an active factory warranty. This can mean expensive repair bills should anything go wrong, as the car's manufacturer is no longer obliged to fix things free of charge. This type of coverage can be a total lifesaver. However, it's unlikely you'll be able to get an extended warranty at this point, as most automakers limit you to purchasing that coverage while the factory warranty is active. Instead, the best way you can get peace of mind when it comes to your vehicle is with a vehicle service contract (VSC) from a third-party provider, like us at Endurance. Like your car's factory warranty or an extended warranty from an automaker, an Endurance auto protection plan can help to help cover many of the same kinds of repairs and costs while ultimately being an overall better value.
For example, when you purchase any Endurance plan, you'll also automatically receive 24/7 roadside assistance and towing, trip interruption coverage and rental car reimbursements. And unlike warranties from your automaker, which may limit you to only going to the dealership for repairs, with Endurance, you'll be able to take your vehicle to any certified repair facility or ASE Certified mechanic for repairs. You'll even be able to enjoy even more perks when you activate your full year's worth of Endurance Elite Benefits, which include tire replacements/repairs, collision discounts and more. Plus, if you eventually decide to sell your car, most Endurance plans are transferable, meaning you can help upsell your vehicle whenever you look to sell it.
Protect Your Investment with Endurance
Buying your first car is equal parts exciting and intimidating. But knowing some of the biggest mistakes you could make as a first-time car buyer will help ensure you find the perfect vehicle for you and your needs. However, while purchasing a used vehicle can often be a great budget-friendly choice, many will be past their factory warranty coverage, meaning any unexpected repair or breakdown will be left to you to pay for on your own. Luckily, with an Endurance auto protection plan, you can rest easy knowing your vehicle is covered from breakdown and repair costs.
And not only will you get coverage for your car's most vital (and often most expensive) components, but you'll also get a wide range of perks for free, including 24/7 roadside assistance and more, just by being an Endurance customer. You'll even be able to enjoy a full year's worth of Endurance Elite Benefits like key fob replacements, tire repairs and more.
Learn more about how Endurance can help you and your vehicle by calling the award-winning customer care team at (800) 253-8203 or by requesting a free quote today. Or if you're looking for other great car buying tips or articles on topics like road trip planning guides, extended warranty comparisons and more, head to the Endurance blog. 
More like this
Expert Auto Tips

With most states around the country getting colder, it's worth reminding yourself how to prepare your vehicle for the different seasons. Weather conditions play a major role in how a..

Read More

Expert Auto Tips

Being a car owner can be an incredibly rewarding experience, especially if you take pride in your vehicle's condition and performance. Cars that are well taken care of will generally..

Read More

Expert Auto Tips

No matter what kind of vehicle you own, staying on top of its care and maintenance should always be a top priority. Cars that are well taken care of and..

Read More