The summer is the perfect time to get out and hit the road. It's also a great time to search for that perfect new car you've been looking for. But, while there are plenty of affordable and reliable vehicles to choose from, some drivers may be looking to turn heads with style and luxury. Others may be looking for speed, power or a vehicle for their next off-road excursion. 
So whether it's a high-performance luxury vehicle with high price tags, an iconic four-wheel drive (4WD) off-road warrior or a budget-friendly sports car, here are our picks for the "coolest" cars to have for the summer.
The Coolest Cars for Summer 2022
Mazda MX-5 Miata
2022 MSRP:
$27,300
Average Annual Repair Cost:

$429
While only seating two, the Mazda MX-5 Miata is truly a beauty to look at, especially for its relatively low price compared to other sleek and stylish sports cars from automakers like Porsche, BMW, Audi, or Mercedes-Benz. It's a convertible that features a 2-liter inline 4-cylinder engine capable of reaching 181 horsepower while having an EPA estimated 26 mpg city ad 34 mpg highway, making it perfect for cruising down coastal highways or if you're headed to the beach. And with a hardtop convertible trim level, it's the perfect summer vehicle — rain or shine. 
Ford Mustang (Pictured Above)
2022 MSRP:
$27,205
Average Annual Repair Cost:

$709
Few cars are as iconic as the Ford Mustang, and even without its rich history, it's an easy choice to make when talking about the best cars for the summer. Coming as either a coupe or convertible (along with the Mach 1 trim level), the base model Mustang comes with a 2.3 turbocharged 4-cylinder engine with 310 horsepower, making it great for hitting the highway on your next summer road trip. There are also plenty of bright and vibrant colors to choose from, along with the classic shades you're used to seeing, helping you to give your Mustang some "pop" any time of the year and turn some heads wherever you are.
Land Rover Range Rover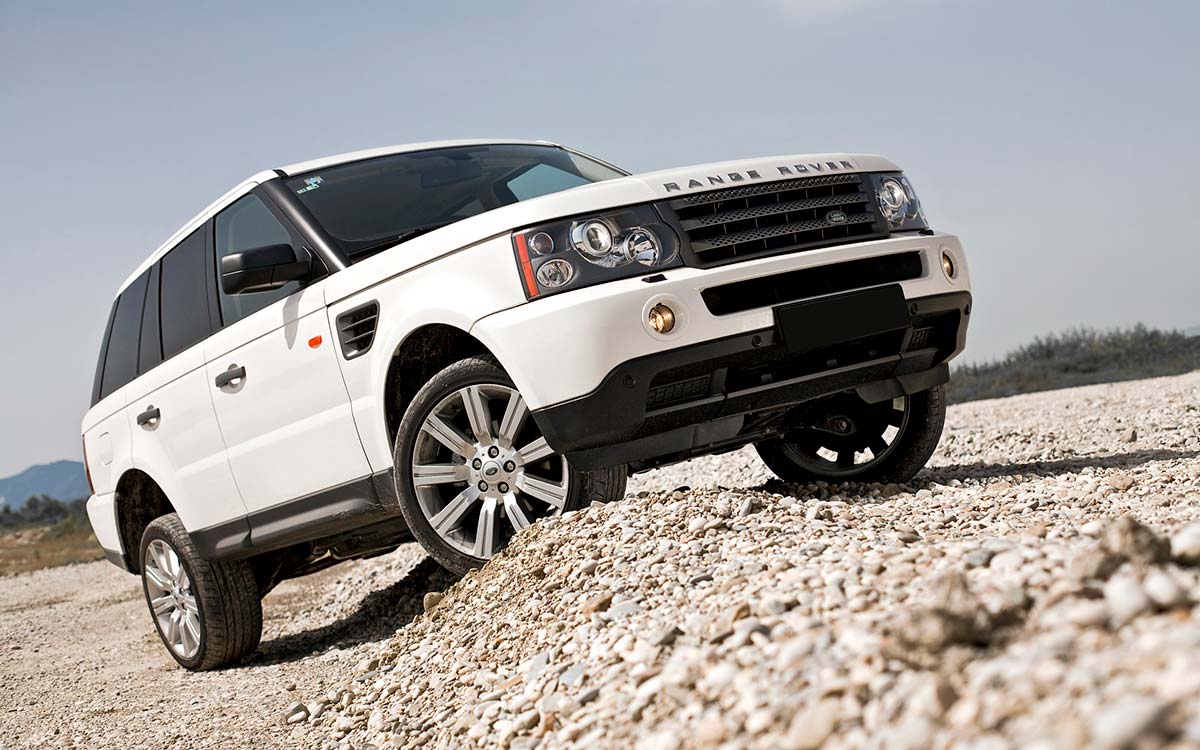 2022 MSRP:
$104,000
Average Annual Repair Cost:

$1,258
While not the best in terms of reliability, the Land Rover Range Rover is hard to beat if you're looking for an SUV to take the family on a road trip in style. And this flagship vehicle of Land Rover is seeing an upgrade with a new generation for the 2022 model year, so you're sure to get some bang for your buck. Spec-wise, the new model of Range Rover packs the most punch of the vehicle on this list, with a base-level turbocharged V6 engine with a mild-hybrid assist and packs a whopping 395 horsepower. The interior of the Range Rover is just as impressive as the outside, with the base model coming with a 13.1-inch touchscreen, a Meridian sound system, adaptive cruise control and a stylish leather interior with wood trim. 
Jeep Wrangler
2022 MSRP:
$29,725
Average Annual Repair Cost:

$694
It's hard to think of any list of the coolest or best summer vehicles without picturing a Jeep Wrangler somewhere on there. After all, whether you're going for a quiet summer drive through the neighborhood, are headed on a road trip, a camping trip, or just sitting at the beach, the Jeep Wrangler can do it all. And with its removable top and doors, plus a 3.6-liter V6 engine that gets up to 285 horsepower, it is great for both on and off-road travel while you soak up the sun and enjoy the breeze.
Toyota Corolla
2022 MSRP:
$20,175
Average Annual Repair Cost:

$362
While it may not have as storied of history as the Mustang, Range Rover or Jeep Wrangler, the Toyota Corolla has become one of the most instantly recognizable vehicles on the planet. And for a good reason. With a lower annual maintenance cost, a class-leading reliability rating (4.5 out of 5), a comfortable ride and a sleek look, the Corolla really does have it all. It's roomy, too, coming with a comfortable 34.8 inches of legroom in the back seats and over 13 cubic feet of trunk space. 
The base model also comes with 10 airbags, forward collision warnings and more to help you stay safe on the road year-round. You'll also get a 7-inch infotainment display to enjoy. However, don't expect too much "oomph," as the Corolla only has a 1.8-liter inline-4 engine and 139 horsepower. But, while you may not be able to keep up with some of the other vehicles on this list, you'll be stopping for gas far less, as the Corolla gets a more than impressive 30 mpg city/38 mpg highway.
Summer Car Maintenance Tips
Whichever vehicle you choose to buy for this summer, whether it's on our list or a Hyundai, Chevrolet, Audi or any other vehicle from any other automaker, it is important to keep it properly maintained. Failing to stay up-to-date on its preventative maintenance schedule can mean you're more likely to experience an unexpected breakdown or a costly repair bill, regardless of how reliable (or unreliable) your vehicle is. And don't forget that just like you prepare yourself for the summer heat or the chill of winter, vehicles need to be prepared too, and proper maintenance can help.
To help you prepare your vehicle for all your summer adventures, be sure to follow these simple tips:
Deep clean

your vehicle to get rid of any dirt, grime or debris leftover from the winter, especially if you've only gotten

irregular car washes

during

the winter

and spring. 

Check your fluids, such as the oil,

coolant

, and wiper fluid, to ensure they are at their recommended levels.

Check your

tire pressure

and tire tread. As the temperature changes, the pressure will change, so it is important to ensure that they are filled within your manufacturer's recommendations (which can often be found in

your owner's manual

). Tires with poor tread will also leave you more prone to issues on the road, including having less control during inclement weather and increasing your chance of a

potential blowout

. 

Protect your car from the sun with a shield or parking in the shade or a garage. This will help keep your vehicle's paint from becoming faded prematurely. Plus, no one enjoys getting into a sweltering car on a hot day, and parking in the shade should help you stay cool. 
Keeping Your Vehicle Running All Summer with Endurance
Whether you have a brand new summer vehicle or an old, reliable car you've had for years, staying up-to-date on its maintenance needs is the key to helping it last for years to come. It's also vital to protect yourself and your car, truck or SUV from the cost of unexpected repairs and breakdowns, especially if you're no longer covered under your vehicle's factory warranty. 
But, with an Endurance auto protection plan, you can rest easy this summer or any other time of the year when it comes to costly repair bills. Each Endurance plan gives your vehicle comprehensive breakdown protection on its most vital components, including those of your drivetrain, powertrain and more. You can even save up to $3,500 on some of your vehicle's routine maintenance needs, including oil and filter changes, alignment checks, engine diagnostic exams, PSI checks and more with the Advantage plan.
Even owners of select luxury vehicles from automakers such as Land Rover, Audi, BMW, Jaguar, Mercedes-Benz, Porsche and more can get coverage with the Highline protection plan. And as an Endurance customer, you can also get peace of mind with the help of 24/7 roadside assistance, trip interruption coverage and rental car reimbursements, all coming for free regardless of the plan you choose. You'll even be automatically eligible for even more perks and savings in the form of an entire year's worth of Endurance Elite Benefits. Just pay a $29 activation and enjoy extra such as up to two tire replacements or repairs, collision discounts and more.
To learn more about the Advantage, Highline or any other Endurance protection plan, give our award-winning customer care team a call at (800) 253-8203 or request a free, no-obligation quote. You can also find other great articles on topics like seasonal maintenance tips, vehicle buying guides, extended warranty comparisons and more by visiting the Endurance blog.
More like this
Make/Model

As the world gradually transitions to renewable energy sources, the adoption of e-vehicles is on the rise, and Tesla has been leading the charge. Their range of electric cars is..

Read More

Make/Model

Originally formed from the remnants of the Henry Ford company, Cadillac is arguably the most quintessential American car brand in existence. Founded over 100 years ago, they were the first..

Read More

Make/Model

Buying a new car or a used car can be a tricky process. The choice of vehicles is almost endless, and while it can be tempting to go for the..

Read More