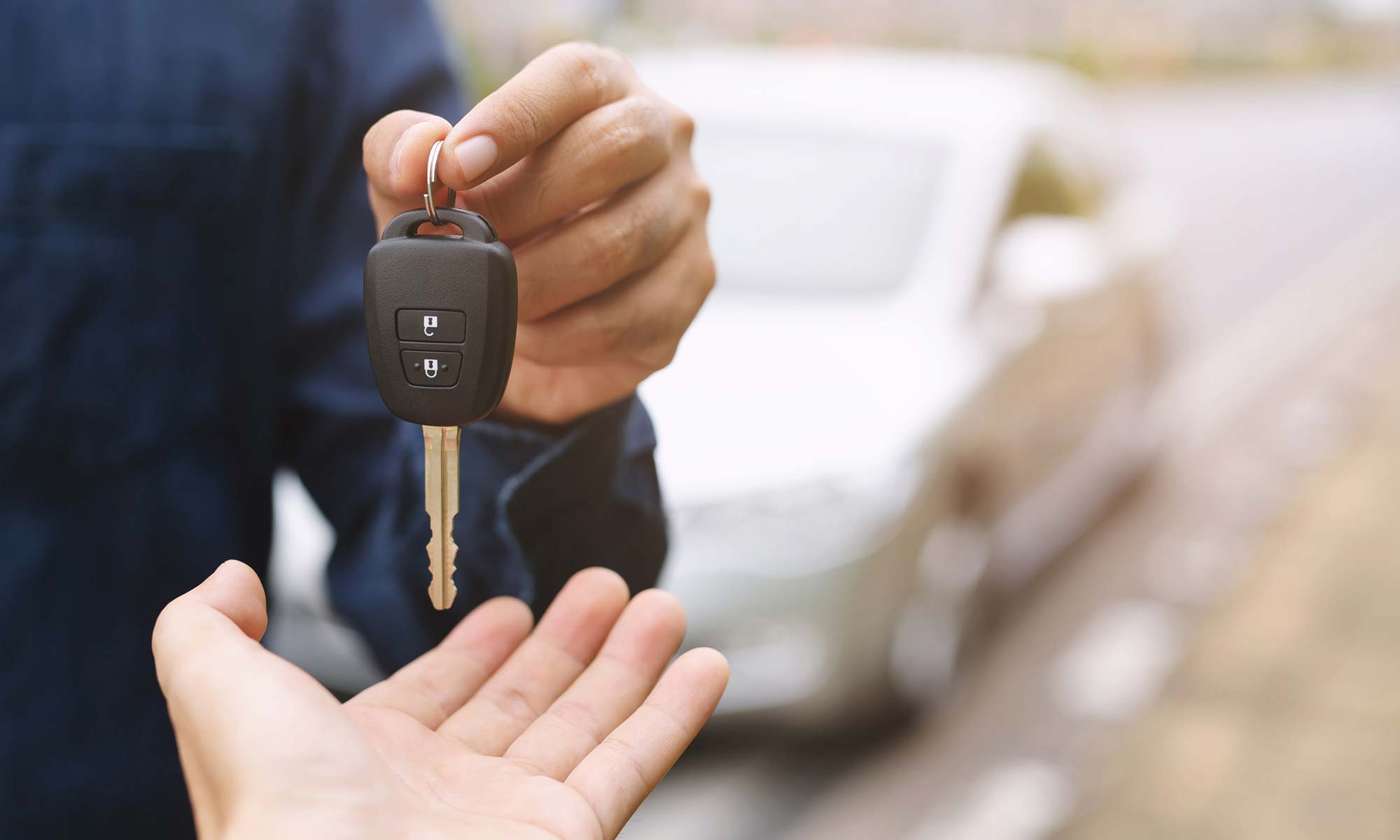 Car shopping is an exciting time – filled with the anticipation of test-driving and negotiating with the car dealership. However, while it may be tempting to let a salesperson talk you into signing on the dotted line for a showroom floor model, it's important to understand all aspects of the buying process before making such a large purchase.
Checking automotive resources such as Kelley Blue Book (KBB), Consumer Reports, or Edmunds are great places to start when looking for a vehicle or gauging its worth. It would help if you also considered upfront price, overall cost as a car owner, safety features, and overall vehicle reliability. Don't find out too late that the ongoing cost of ownership is too high or it's the type of model that breaks down every 30 miles (also known as a "lemon").
Ensure the new car you buy will be a satisfying and "worth it" purchase today and for years to come. Before taking the leap, check out these five items to consider when purchasing a new automobile.
1. Price
Arguably the most important factor to consider when purchasing a car is the cost of the vehicle. Cars can range widely in price, with some vehicles worth their sticker price while others leave something more to be desired.
New cars aren't the only options either, as you might be in the market for a used car, whether via a trade-in or purchasing one from a dealership. Used cars also range significantly in terms of pricing, and you can find a superb vehicle for the best price possible if you do your research.
It's also helpful to remember that price doesn't always equal value – as not all vehicles cost the same to maintain. For instance, if your vehicle gets damaged or suffers a breakdown that wasn't a result of an accident or inclement weather, you may be out of luck when it comes to your insurance protecting you.
While your car insurance can cover scratches and dents, it might also come with a high deductible and not cover all repairs unless you are involved in an accident. This means that without an insurance safeguard, an extended car warranty or an auto protection plan, you may have to deal with the hassle of high-cost repairs on your vehicle. However, a vehicle service contract after your factory warranty expires, like an Endurance vehicle protection plan, may save you on damages that would cost vastly more without it.
2. Quality
When buying a new vehicle, the quality of the car is also essential to consider. Factors like mileage expectations and how long a car is expected to last come into play when considering reliability.
Diesel engines, for example, tend to last significantly longer than gasoline engines at the expense of higher repair costs. Therefore, if you are in the market for a truck, you might find that it's better to own a diesel truck after considering all your other factors. 300,000 miles in a used vehicle can mean vastly different things in a gasoline engine versus a diesel engine.
You also need to consider the gas mileage of the vehicle you are purchasing. Most modern cars have a good fuel economy, but you may not be buying the most modern vehicle. If you're only getting 12 miles per gallon, you might find that the cost of fueling the vehicle might not be worth it for how often you're driving.
Safety rating is also important. Are you driving a vehicle that will crumble the first time you hit a speed bump too fast? Who is going to be driving this vehicle? Maybe you are living out your muscle car dream. If so, your safety concerns may be different from buying your teen their first car.
3. Features
Once you have decided on the type of car you will be buying, you'll want to consider the must-have features as well. New vehicles come with an array of add-ons and can range from heated or air-conditioned seats to built-in wireless chargers in the center console. While the bells and whistles are great, it is essential to step back and think about what features you will genuinely utilize as a car buyer.
Safety features like headlights or windshield wipers that adapt to road conditions can also be worthwhile. However, features like a heated steering wheel may be unnecessary and not covered by your insurance or manufacturer's warranty down the line.
4. Resale Value
Another important factor to consider is how much you will be able to get out of your vehicle when you eventually sell it, also known as the car's resale value. It's safe to assume that the car you buy today will not be the last vehicle that you ever own. Some people even make it a habit to purchase a new vehicle every three or four years through leases or trade-ins, ensuring that they always drive the latest and greatest model on the road.
Even if it is a new vehicle or an older car, many cars lose their value after two years. But not all vehicles will lose their value at the same rate. For example, the powerhouse brand Toyota boasts many vehicles that retain their value much better than an average Ford or Chevrolet.
5. Maintenance
No matter what vehicle you decide on or how much you spend, any vehicle over a certain age can benefit from a vehicle protection plan to cover things that an insurance plan or manufacturer's warranty may not. An Endurance vehicle protection plan can help bring you peace of mind and keep your newer or used car driving for years to come.
Endurance can help to avoid costly breakdowns or mechanical failures. If you are in the market for a new or used car, or even if you plan to keep your current vehicle, a vehicle protection plan with Endurance can assist you with your car's long-term health.
Protect Your Car with Endurance
There are many factors to keep in mind when you're setting out to buy a car, such as price, reliability, resale value, or must-have features. Make sure the type of vehicle you purchase matches your needs. After all, if you need a vehicle that can haul a boat, you probably want a truck with towing capabilities and not a Nissan Altima.
Be sure to consider your vehicle's long-term warranty coverage and maintenance needs. Endurance offers vehicle protection plans that can help alleviate high repair costs down the road. Learn more about Endurance protection and request a free, no-obligation quote.
More like this
Expert Auto Tips

With most states around the country getting colder, it's worth reminding yourself how to prepare your vehicle for the different seasons. Weather conditions play a major role in how a..

Read More

Expert Auto Tips

Being a car owner can be an incredibly rewarding experience, especially if you take pride in your vehicle's condition and performance. Cars that are well taken care of will generally..

Read More

Expert Auto Tips

No matter what kind of vehicle you own, staying on top of its care and maintenance should always be a top priority. Cars that are well taken care of and..

Read More