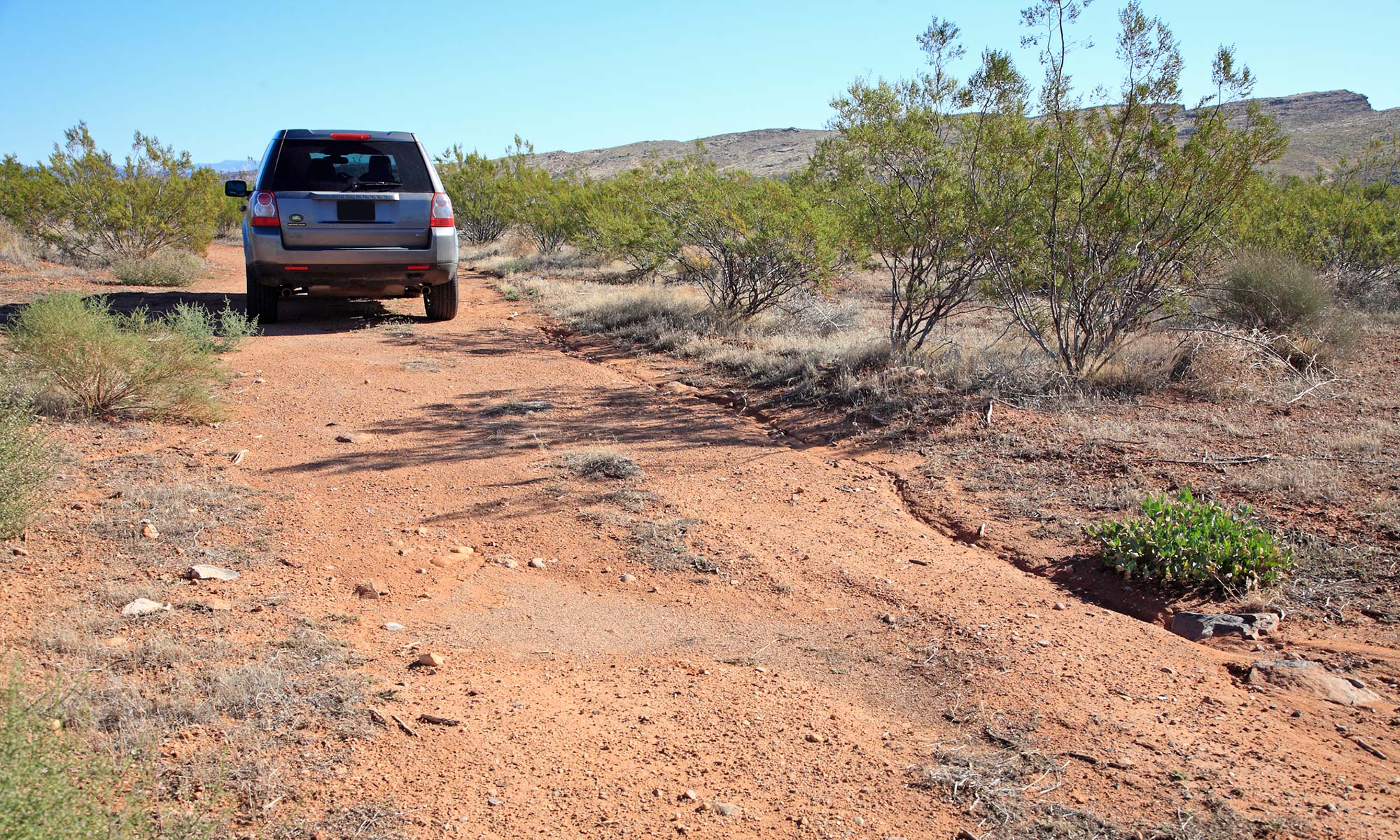 With vehicles such as the legendary Range Rover, it's no wonder that the automaker Land Rover is one of the most popular brands on the road today. Unlike other automotive giants, such as BMW or Mercedes-Benz or Ford that began at the turn of the 20th century, Land Rover can trace its history back to the late 1940s. In fact, Maurice Wilks, Land Rover's founder, sketched their first concept vehicle into the sand of a Welsh beach in 1947. Since then, the Land Rover brand quickly grew in popularity and became synonymous with quality, reliability and a safe driving experience across its line of vehicles over the years that have become famous for their styling and off-road capabilities. 
But, as with many other automotive brands, there have been hiccups in that reliability. In particular, the 2015 Land Rover LR2 was a vehicle that failed to live up to Land Rover's high expectations, making it one Land Rover vehicle you should avoid when looking for your next new or used car purchase.
About the 2015 Land Rover LR2
The Land Rover LR2 was a mid-size luxury SUV introduced in 2008 and soon after discontinued during the 2015 model year in favor of a new model called the Discovery Sport. Overall, the LR2 was capable of seating five passengers and had decent fuel economy, capable of reaching 17 miles per gallon (mpg) city and 24 mpg on the highway. The four-cylinder, two-liter turbo engine was also capable of outputting 240 horsepower (hp) at 5500 RPM, helping to give it a maximum towing capacity of 3,500 lbs.
These attractive features made the 2015 Land Rover LR2 a popular car initially. Still, long-term downsides such as the expensive $895 average annual repair cost coupled with an overall reliability rating of 3.0 out of 5.0 that ranked it 8th out of 11 luxury vehicles made this vehicle lose its charm.
According to RepairPal, some common repairs owners could expect with their Land Rover LR2 can include: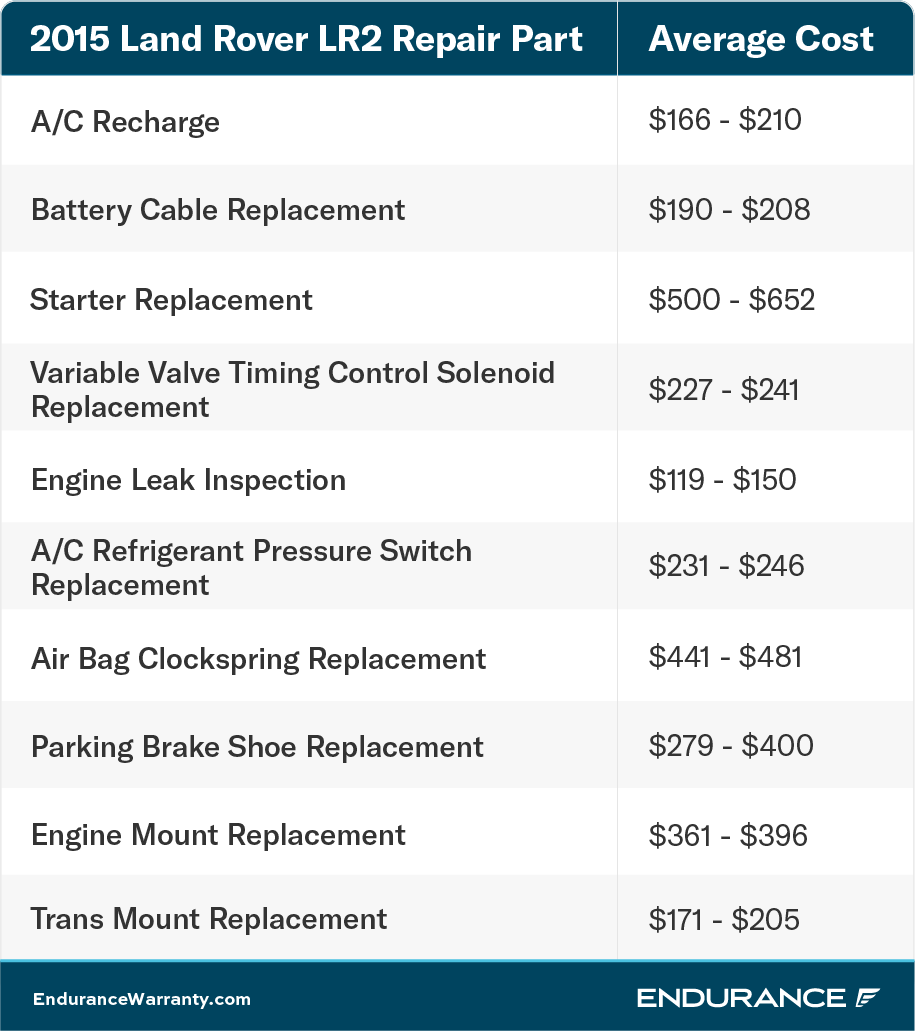 As the LR2 was discontinued in 2015, any used vehicle you come across during your search for a new car will not be covered by Land Rover's initial factory warranty. That means without the help of an extended auto warranty (also known as a vehicle service contract), you would be left paying thousands in repair bills. Instead, protect yourself and your LR2 with an auto protection plan like Advantage. As our most comprehensive package, you can rest easy knowing you're covered from the cost of unexpected breakdowns and repairs not covered by your typical auto insurance, mechanical breakdown insurance or gap coverage you may have. You can also save up to $3,500 on the cost of your car, truck or SUV's essential maintenance, including tire rotations, alignment checks, and oil and filter changes to help give you even more peace of mind.
2015 Land Rover LR2 Safety Recalls
While a less-than-stellar reliability rating played a significant role in the 2015 LR2 being an unreliable vehicle to avoid, it isn't the only reason. A serious recall occurred for the 2015 Land Rover LR2 that affected the vehicle's airbags.
More specifically, the National Highway Traffic Safety Administration (NHTSA) issued this recall for the passenger airbag of the vehicle. Citing that in the event of a crash necessitating the deployment of airbags, the passenger airbag may not deploy properly due to a disabled setting. The NHTSA and Land Rover determined that this was a severe enough malfunction that risks passengers' health and safety, resulting in the recall.
It is also worth noting that there is an ongoing investigation as of August 31st, 2020, into reports that there is a loss of brake power assist when stopping. The investigation team has stated no conclusion as of early 2022, meaning any used LR2 you may purchase could be impacted by this potentially dangerous issue.
Consumer Complaints
Along with the recall and point of investigation listed above, there have also been a number of consumer complaints regarding the Land Rover LR2. These have included:
Seat Belts/Airbag Problems
As discussed, a lack of airbag deployment has been an issue seen in the 2015 Land Rover LR2. Additionally, reports from consumers regarding the seat belts within this vehicle have also stated that they prove to be unreliable and sometimes unclip or fail to tighten properly. Should you notice these issues with your Land Rover LR2, do not hesitate to take your vehicle to your nearest licensed repair facility or ASE Certified mechanic as soon as possible.
Suspension Issues
Another commonly reported issue with the Land Rover LR2 is its suspension. Signs of this issue have been reported as an extremely bumpy ride as if you were driving over gravel. You may also notice that your vehicle seemingly tilts towards one tire rather than being evenly spaced. 
Drivetrain Problems
Finally, drivetrain issues have been reported with this 2015 Land Rover. Consumers have cited issues ranging from a burning smell under the hood, a failure to shift gears, leaking fluid, slipping gears, and a general grinding and shaking feeling while driving the vehicle.
Stay Protected with Endurance
Regardless of whether you own a 2015 Land Rover LR2 or another vehicle such as a Honda, Lexus, Jeep, Audi or Acura, it's vital to handle preventative maintenance to keep your vehicle running smoothly for longer. With Advantage, you can help ensure this happens with the help of $3,500 in regular maintenance services, including oil and filter changes, tire rotations, engine diagnostic exams and more. Each Advantage package also comes with several other special, one-time services like cooling system maintenance, a brake pad/shoe replacement and a new battery to give you even more coverage and savings. 
Not only that, but every Endurance protection plan also automatically comes with 24/7 roadside assistance as standard, as well as giving you immediate access to a full year of Elite Benefits. These benefits, which you can activate for just a small fee, will include extra perks and savings such as key fob replacements, collision discounts, total loss protection and more.
To learn more about how an Endurance protection plan can help you or to get started protecting your vehicle from the cost of unexpected breakdowns and repairs, request a free quote or give us a call directly at 800-253-8203. You can also discover even more helpful, fun and informative articles on a variety of automotive topics by visiting our Learning Center.
More like this
Make/Model

The summer is the perfect time to get out and hit the road. It's also a great time to search for that perfect new car you've been looking for. But,..

Read More

Make/Model

May is Military Appreciation Month, where we look to give our thanks and salute those that have served. It can also be a great opportunity to learn more about the..

Read More

Make/Model

Owning a luxury vehicle can help turn even the simplest drives into extraordinary ones. And as you drive off the dealership lot in your brand-new luxury car, how much you..

Read More