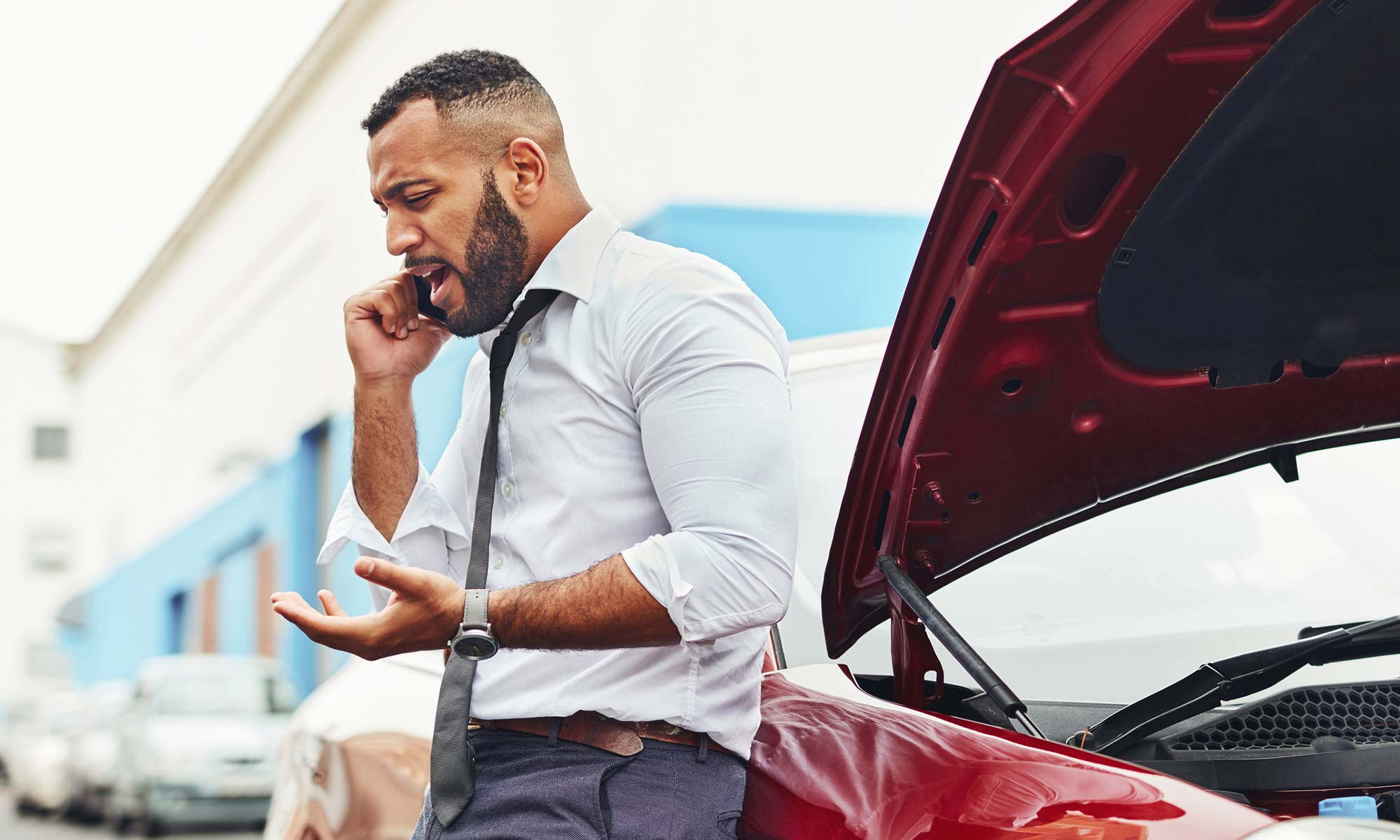 Purchasing a new vehicle or a used car can be exciting for any driver. Having a new motor vehicle to call your own can help change how you feel about your day-to-day life as you don't have to rely on things such as public transportation or rideshare services to get you from point A to point B. 
No matter what kind of car you purchase or if it's a brand new or used vehicle, you will need to regularly maintain it to help keep it running at its best for years to come. In fact, this type of maintenance is so essential for a vehicle that you can often find it directly in your car's owner's manual. On top of that, you will also most likely need to perform occasional repairs throughout your time owning the vehicle. However, when you purchase a car that has been deemed a "lemon," these common procedures and maintenance tasks can be even more costly and can cause a lot of aggravation and inconvenience down the line. 
Learning exactly what a lemon is and why you should avoid them can help you the next time you're in the market for a brand new car or used vehicle.
What Is a "Lemon" Vehicle?
A "lemon" is a car with a significant defect that the manufacturer can't fix within a reasonable amount of time. Essentially, when a car is deemed a lemon, it can't live up to the manufacturer's warranty, and the defect is not something that can be fixed without redesigns or complete overhauls. While lemons are not exactly common, they pop up occasionally and can cause a lot of aggravation for people who purchase one. 
It is also essential to know that a lemon vehicle is different from a car that has been subjected to a recall. Recalls are relatively common occurrences and are necessary from time to time, even on otherwise reliable cars. But what exactly are those differences? A recall simply means that a particular defect within the vehicle needs to be fixed or repaired in a reasonable amount of time by the manufacturer. This is usually done through an official announcement and campaign by the automaker and will usually be taken care of at a dealership. 
When a car is deemed a lemon, the substantial defect will be more or less unfixable and no recall will be issued. There are also several laws regarding lemons and not all of them apply only to cars. In fact, both motorhomes and motorcycles can be subject to these same issues. As long as an item costs over $25, it will be subject to lemon laws in many states. That means when dealing with a lemon vehicle, it is possible to get a replacement vehicle or a refund if there is a defect that the manufacturer can't fix. Overall, these laws are in place to offer some consumer protection and help prevent individuals from being scammed and taken advantage of.  
What If I Own a "Lemon" Vehicle?
There are two different types of lemon laws in the United States: the federal lemon law and state lemon laws. Both of these are designed to offer consumer protection in their own way and will vary depending on the specific situation regarding the car, motorhome, motorcycle, or any other type of product or motor vehicle deemed a lemon. 
The federal lemon law states that if a product has a defect that the manufacturer can't remedy after a reasonable number of attempts, the purchaser is entitled to a refund or replacement. One thing the federal lemon law does not lay out is how many attempts are considered "reasonable." This is why each state has its own set of lemon laws, as state lemon laws are meant to supplement the federal law that is already in place and will usually be where the reasonable number of attempts is laid out more clearly. 
One example is California, where the state lemon law requires a minimum of two attempts to repair the defect before the consumer can invoke the law. Conversely, other states like Michigan allow the manufacturer four (4) attempts to remedy the situation. For the most part, if your vehicle has been out of commission and unavailable for use for more than 30 days due to repair attempts, it will legally be considered a lemon. You will be entitled to either a refund or a replacement vehicle when this occurs.
If you think you may have purchased a lemon, one of the most important things for you to do is get proper representation. Many lawyers specialize in this field and will help you through the process and ensure you get the compensation you are entitled to. It would be best to keep detailed records of your dealings with the manufacturer throughout the process. Get receipts for all repairs or repair attempts and be sure to send as much correspondence with the automaker through the mail as you can. This will allow you to have a dated record of all your interactions. 
Every state has its own process and arbitration for invoking the lemon law. The manufacturer may also want to try and prove in court that your vehicle doesn't qualify. The burden of proving that is on the manufacturer, though, and an informed attorney can work with you and the automaker to resolve the issue and try to get you a refund or replacement without having to go to court.  
What Are Examples of "Lemon" Vehicles?
Not all issues are going to end up making a vehicle a lemon. For the most part, automakers can repair any problems a car will have through a recall. However, knowing some examples of lemon vehicles and their significant issues can help you recognize a potential lemon vehicle before making any new or used car purchase.
Datsun 120Y (1974-78)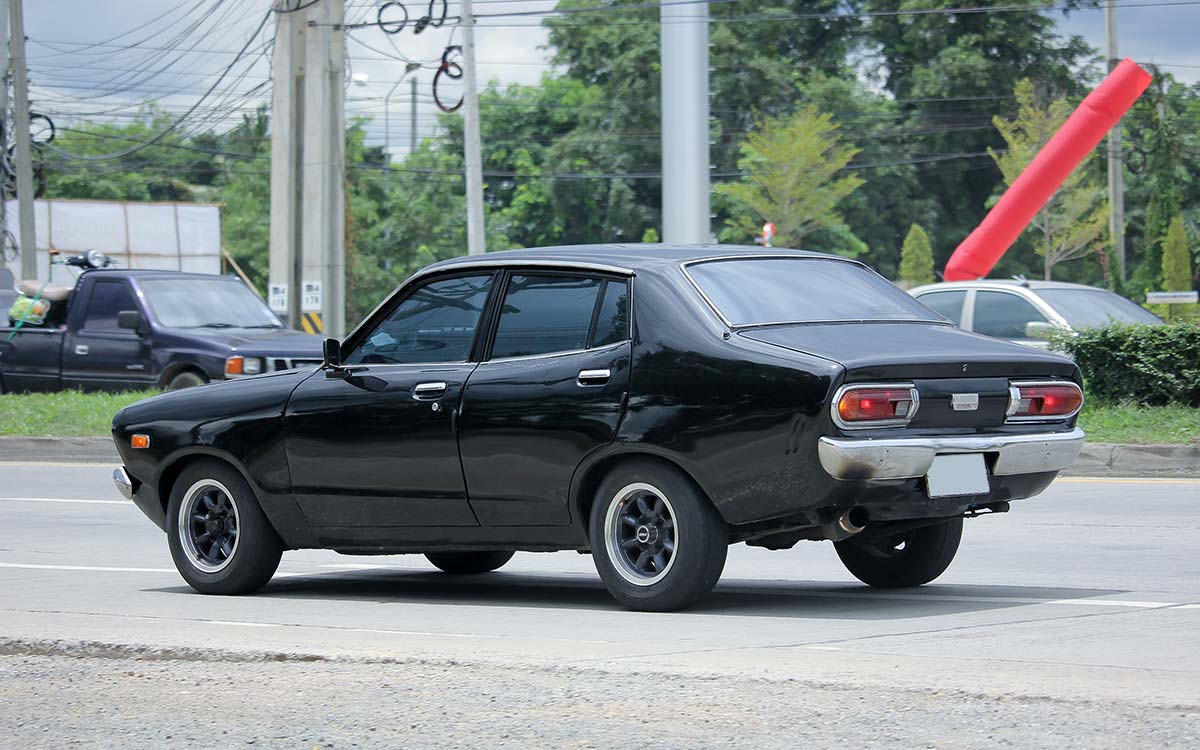 The Datsun 120Y was a fairly dependable vehicle, but significant issues made it a famous lemon. Its biggest issue was that it would develop large rust holes in the frame and body almost immediately after coming into contact with snow or rain. This led to structural problems that became safety concerns and could not be repaired. 
Yugo 45 (1984-92)
The Yugo 45 is famously (or infamously) one of the worst cars ever produced. Its main issues were poor-fitting body panels and a bad transmission that required the driver to turn the engine off before shifting into reverse. 
Lotus Elite (1974-91)
The Lotus Elite had severe cooling issues that caused all kinds of problems throughout the engine. The most serious effect from this lack of cooling was a warped head gasket that would usually happen within just a few thousand miles and would require an entire engine rebuild to remedy.
Renault 14 (1977-83)
The Renault 14 had an uneven wheelbase that would warp easily within a small number of miles. This put the driveshaft and the engine out of alignment, which would cause serious wear on the powertrain. Issues like this can't be fixed within any reasonable amount of time and would require an entire rebuild of the car.
Dodge Dart (1963-66)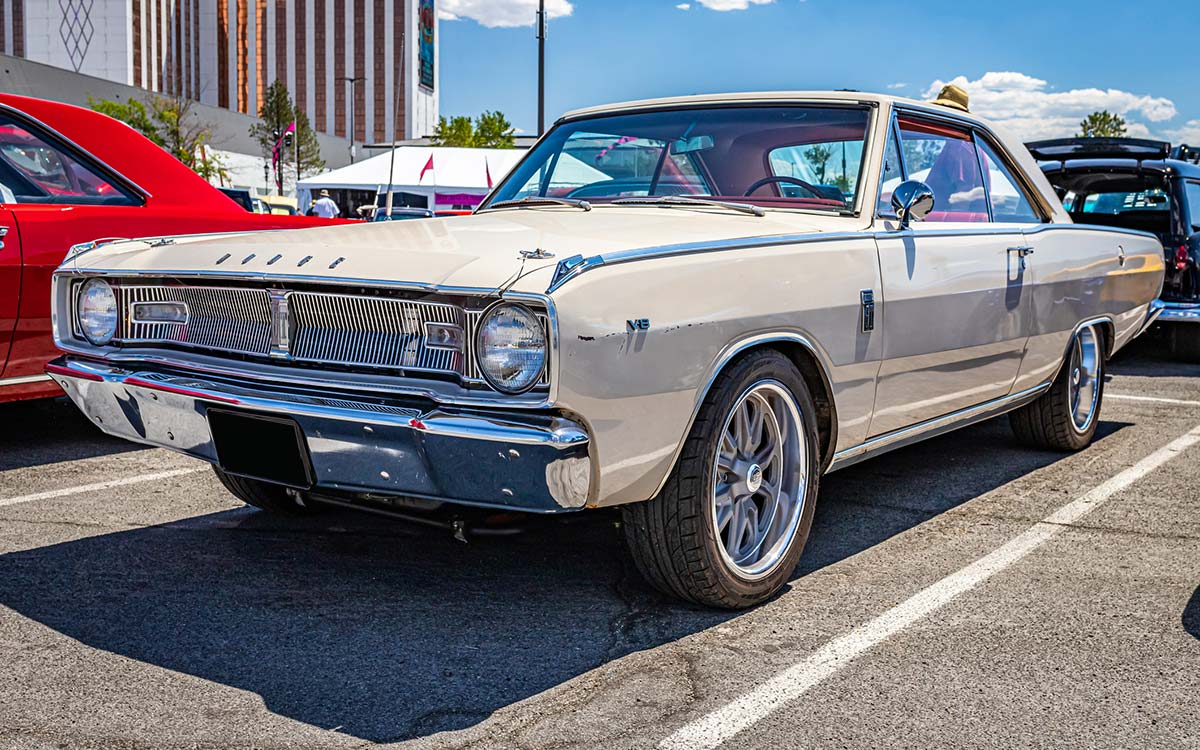 The Dodge Dart is a classic example of an American car that unfortunately had problems that quickly put it into the lemon category. Specifically, the oil delivery system in the engine didn't work as efficiently as it should have, and the powertrain didn't get proper lubrication. This caused sticking and warping in the cylinders and serious engine problems. 
Keep Your Vehicle Protected with Endurance
Even if you have purchased a lemon vehicle, proper maintenance and repairs can help keep it running efficiently until you get a refund or replacement vehicle. With an EnduranceAdvantage™ auto protection plan, you can get peace of mind when it comes to your vehicle's essential maintenance needs with up to $3,500 in regular maintenance coverage, including up to three oil and filter changes, tire rotations, alignment checks and more. You also receive several other special, one-time services such as a brake pad/shoe replacement, cooling system maintenance, a battery replacement and more. 
Additionally, Endurance customers will also automatically receive 24/7 roadside assistance as standard with the purchase of any Endurance auto protection plan. Not only that, but your purchase will also give you access to a full year of Endurance Elite Benefits that include perks such as collision discounts, key fob replacements, tire repairs and replacements and more. Simply find the right plan for you and your vehicle, pay a small activation fee and enjoy your full year of extra perks and savings. 
To learn more about EnduranceAdvantage or for more information about any of Endurance protection plans, request a free quote or give us a call directly at 800-253-8203 to speak with one of our representatives. You can also visit our Learning Center to discover other helpful articles on various informative and fun automotive topics such as expert maintenance tips, make/model comparisons, road trip guides, answers to FAQs and much more.
More like this
Terminology

Learning more about how to care for your vehicle is key to being a better car owner. While you don't have to know how to rebuild your engine on the..

Read More

Terminology

As we become more aware of greenhouse gases and their environmental impact, alternative fuel sources and modes of transportation are becoming increasingly popular. Fuel prices are also rising, which is..

Read More

Terminology

As a car owner, you've likely mastered the art of "filling up the tank." But while it may seem a fairly simple part of car ownership, even the most experienced..

Read More