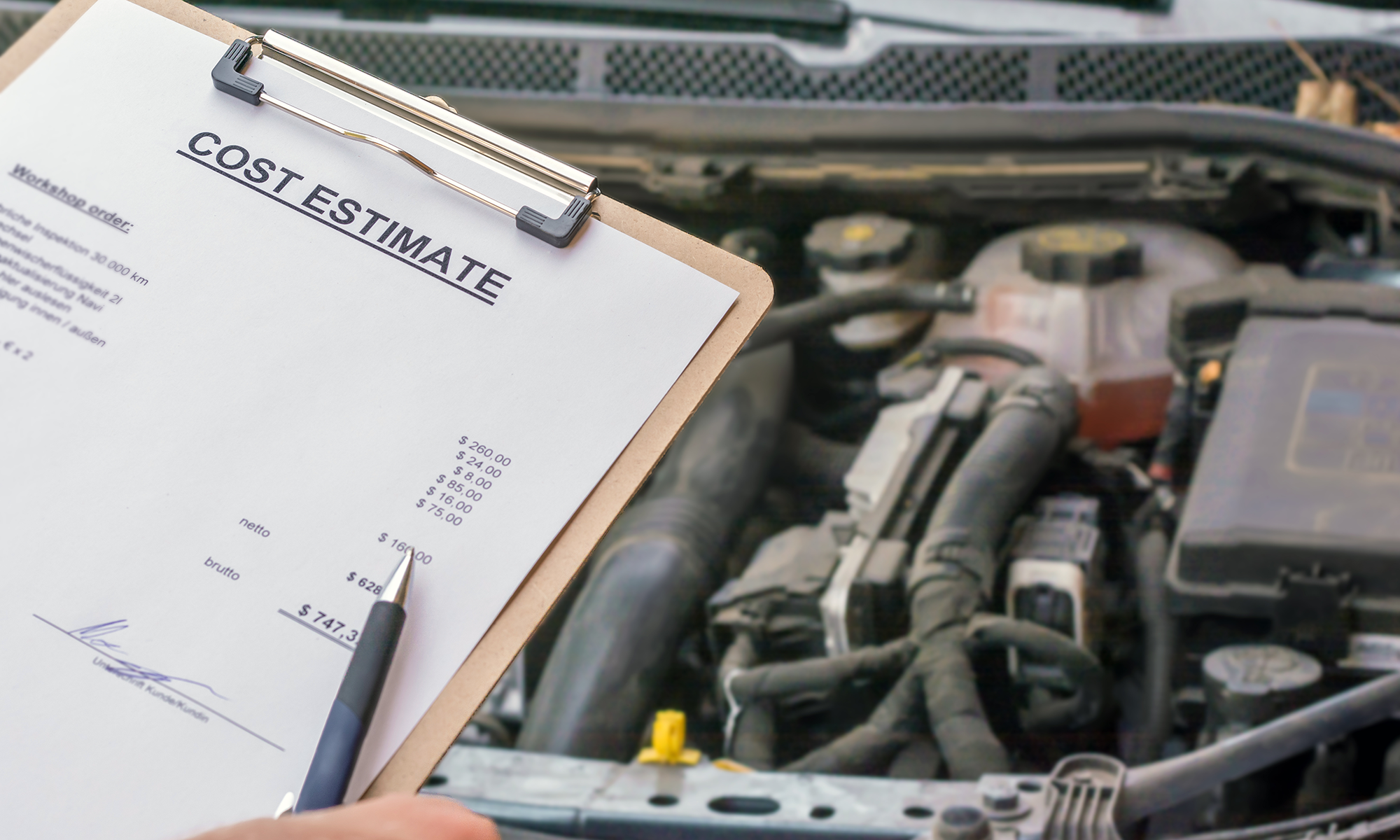 Whether you live in the city, suburbs, out in the country or anywhere else, having a car lets you get out and hit the open road to go wherever you'd like. And as a car owner, you know that it is essential to ensure your vehicle is in good shape before getting behind the wheel, whether you're going down the street to the store or across the country on a road trip. But even if you follow your car's routine maintenance schedule to every last detail, you could still be left dealing with breakdowns and costly out-of-pocket repairs, especially when owning an older car that's past its factory warranty coverage. 
Luckily, whether you do have an older car or a new one, there are ways you can get help paying for car repairs. And learning more about them can help ensure you get the help you need to get you and your car back on the road. 
How to Get Help Paying for Car Repairs
Finding the money to fix your car can be incredibly difficult if your car experiences a breakdown or needs repairs. This is especially true if the problem is severe and involves some of the most expensive components, like the engine, transmission, alternator, air conditioning system and more. 
The good news is that some charitable or governmental organizations and other various methods can help you get the financial help you need to get the repairs done. And while you may need to qualify or provide proof of need, understanding these resources can help you choose the right one for your particular situation. 
Federal Government Grants
Depending on your circumstances, some government organizations offer grants for people who need repairs on their vehicles. If you need your car to get to your job, one of the most popular programs available is the Job Access and Reverse Commute, also known as JARC. This program usually runs through your local Department of Human Services or social services office and offers grants to people who need repairs for their commuter vehicles. 
As with many federal social programs, if you are part of a particularly vulnerable demographic such as single mothers, veterans, or people on financial assistance, your likelihood of getting help is much higher. The best way to determine if you qualify for one of these JARC grants is to check with your local Department of Human Services office. They will be able to point you in the right direction and let you know if your situation qualifies as an immediate need. 
Car Repair Organizations
Several independently-run car repair organizations throughout the country focus on helping people keep their cars running smoothly. Many of these organizations are locally based and are dedicated to working with the people in their community. Some examples of these non-profits include Hands of the Carpenter in Denver, CO, and Vehicles for Change in the Maryland, Washington D.C., and Virginia areas. 
These organizations offer up to $1,000 to people who need their vehicles repaired to get to work or school. Even if you don't live in one of the above areas, it may be worth contacting these non-profits. They will be able to direct you toward local resources in your area that has a similar mission so you can get your car back on the road. 
Vehicle Donation Charities
Sometimes, it just wouldn't make much sense financially to fix a car, such as the cost of repairs being more than the actual cost of the vehicle. If this happens, some vehicle donation charities can get you a used car if you qualify. Generally, these vehicle donation charities take used cars in fair condition and distribute them to people who are in need. 
One of the largest vehicle donation charities in the country is 1-800 Charity Cars. They offer vehicle donations to people who qualify. Generally, you can only get a vehicle if you fall into one of the following categories if you are: 
A veteran
A victim of natural disasters or domestic violence
Disabled
Belong to a family moving away from public assistance
While these are the people they help the most, you may also qualify depending on your situation, even if you don't check any of the above boxes. Contact them or check your local listings for vehicle donation charities near you. 
Churches
Even if you are not religious, churches are an excellent resource for people in need, no matter the issue. Many churches and religious organizations have resources available for people who need transportation or financial assistance due to all kinds of circumstances. While some national organizations can help, many vehicle resources will be local to your community. 
One of the national organizations is Lutheran Services. They work with several local, community-based churches to help people get car repairs or vehicle donations. They are a great place to start if your car has broken down and you need to get to work since they usually prioritize employed people who are still struggling financially. 
Veterans Organizations
If you are a veteran of the armed forces, many organizations in the United States are there to help you fix your car or get reliable transportation. One of these organizations is Keys to Progress, a charity run by Progressive Auto Insurance focused on helping veterans replace their cars or get them a new vehicle when the need arrives. They host several giveaway events throughout the country, and all the vehicles they donate are high-quality, previously-owned cars meant to be as reliable as possible. 
If you are an injured or disabled veteran, The Semper Fi Fund could be a good option. They offer resources for vehicle repairs for injured veterans and their families all over the United States. They also offer financial assistance to people who need to modify their current vehicles to accommodate an injury or medical issue. 
Crowdfunding
If you are so inclined, crowdfunding is a great way to get the money you need to repair your vehicle. Sites like GoFundMe offer a platform for you to solicit donations to get your car fixed. In exchange, you can offer incentives such as rides or running errands for people who give to your campaign. If the cost of repairs is relatively low and you have a network of friends and supporters who can help, this could be a great way to get the assistance you need. 
If your car is still relatively new, the odds are good that it is still under its manufacturer's warranty. This new car warranty covers you from issues that may come up due to issues at the factory or design defects. A factory warranty, which can come in the form of a bumper-to-bumper warranty and/or a powertrain warranty, usually lasts between three years or 36,000 miles and five years or 60,000 miles. If you would then like to continue this coverage, you can get an extended auto warranty from the automaker. However, most automakers may limit you to purchasing this kind of coverage while the original warranty is still active, so if you miss the cut-off or have an older car past its coverage limits, you would be unable to purchase an extended warranty from the automaker. Instead, you can purchase coverage from a third-party warranty company. 
But whether it's the automaker or a third-party warranty provider, with the right coverage, you can be protected from expensive auto repairs with little to no expenses apart from any applicable deductibles, so you don't have to worry about getting the financial assistance you need.  
How Extended Car Warranties Help with Car Repairs
Coverage through a third-party extended warranty provider is a great way to get the same kind of breakdown coverage without being limited to a specific time to purchase it, making it perfect for those purchasing a used car or those with older vehicles. However, while the plans from these providers are similar to warranties and are often referred to as such, they are actually vehicle service contracts, also called VSCs or vehicle protection plans, as only an automaker can "extend" an original vehicle warranty. However, it's crucial to remember that any warranty, factory or otherwise, is not the same as car insurance.
Still, while not "officially" a warranty, a vehicle service contract from a high-quality provider like Endurance can cover all your vehicle's essential components from wear and tear damage and high repair bills. And understanding what Endurance has to offer can help you decide if it is right for you and your vehicle. 
For example, unlike other providers, Endurance plans are customizable to help fit practically every budget and driver, including basic coverage starting as low as $79 per month or comprehensive coverage with just a small list of exclusions. Endurance can even help protect vehicles that other providers won't cover, like high-end luxury vehicles from select car manufacturers, Canadian Grey Market vehicles, salvage and rebuilt title vehicles, and even those used for rideshare or delivery. Even vehicles up to 20 years old and with unlimited mileage can get coverage with Endurance. Plus, you can take your car to any certified repair shop or ASE Certified instead of having your vehicle fixed solely at the car dealership or an automaker-approved repair facility.
On top of coverage for expensive repairs, Endurance plans offer a range of benefits and perks that will keep you safe on the road. All plans come with 24/7 roadside assistance and towing, trip interruption coverage and rental car reimbursements. And for a small activation fee, you also get access to a full year of Elite Benefits, including tire replacements or repairs, collision discounts and more. Plus, your plan is available 24 hours a day through the easy-to-use Endurance mobile app and access to our award-winning coverage and customer service. 
Get Help With Car Repairs with Endurance
Whether you own a Ford, Honda, Toyota, Subaru or any other vehicle make or model, if you depend on your car for your day-to-day activities and responsibilities, an unexpected breakdown can cause serious problems. But knowing the available resources to you can help you get the help you need can get you back on the road as soon as possible. 
With an Endurance vehicle protection plan, you get peace of mind knowing that your covered repairs that your typical insurance policy won't cover will be taken care of and that you won't be left without the transportation you need. You'll also have access to award-winning customer service to go along with your award-winning coverage. So whether you have factory-like coverage with just a small list of exclusions in the Supreme plan or basic powertrain warranty coverage starting at just $79 per month with a Secure plan, you know Endurance will have you covered. Plus, all plans also come with a 30-day money-back guarantee, 24/7 roadside assistance, trip interruption coverage, rental car reimbursements, and, for a one-time activation fee, one year of Elite Benefits, including tire replacements or repairs, collision discounts, and much more.
To learn more about how Endurance can help you, call our award-winning customer care team at (800) 253-8203 or request a free quote today. By visiting the Endurance blog, you can find even more extended warranty comparisons and other articles on topics like DIY car maintenance tips, vehicle buying guides, and much more.
More like this
Finance

Calling the U.S. auto market of the past few years "unusual" is an understatement. The effects of the COVID-19 pandemic, manufacturing slow-downs, and low inventories have challenged car buyers. The..

Read More

Finance

For many car enthusiasts around the world, finally saving up enough money to purchase a luxury car is a huge goal in life. Whether that new car is manufactured by..

Read More

Finance

With the annual cost of car ownership only ever on the increase, it isn't surprising that so many drivers are investing in extended warranties. After all, why empty your wallet..

Read More