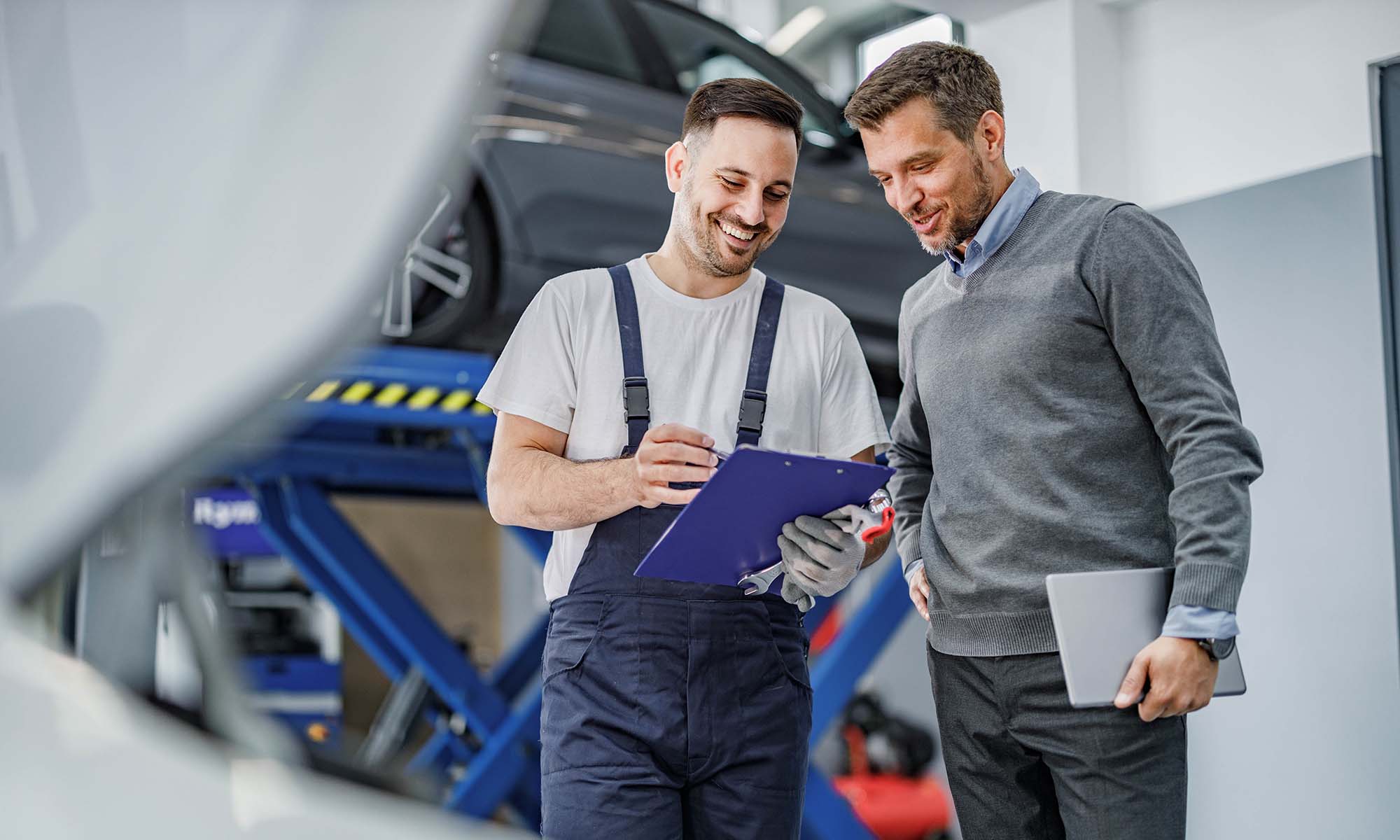 Whatever the time of year, if you have an older, used vehicle, having an extended warranty or vehicle service contract (VSC) is always a smart idea. Not only is it great for saving you money on repair bills, but having total peace of mind whenever you're out on the road is one of the most liberating feelings. Knowing that even if the worst happens, you'll never be stranded on the side of the road.
But, as with any contract, you must read yours in full to know exactly what's covered (or what's not) so you don't encounter any unexpected surprises further down the line. After all, there are few things more frustrating than finding out you've been paying for something that doesn't meet your needs or expectations. 
Why Should I Get an Extended Car Warranty?
Almost every vehicle manufacturer provides a factory warranty when you purchase a brand new vehicle. This is effectively the manufacturer's promise to handle any component failures and mechanical breakdowns, not normal wear and tear issues, for a limited period of time, usually within a predetermined number of years or miles traveled of the brand new car. For example, many new car warranties will be active anywhere from three years or 36,000 miles (whichever comes first) to five years of 60,000 miles, with some automakers going as high as 10 years of coverage and with no mileage cutoff. Regardless of how long that initial coverage is, once your factory warrant­­­­y expires, you're out on your own—unless you invest in an extended warranty.
You can often buy an extended car warranty directly from your automaker, which effectively carries on what the original manufacturer's warranty started, helping your vehicle remain covered from costly repairs caused by unexpected mechanical breakdowns. Continuing coverage this way can often be expensive or limiting, leading many people to turn to third-party warranty companies. 
For example, some automakers may limit you to only purchasing extended coverage when the original factory warranty coverage is active. This means that if you wait too long or have purchased a used car past its allotted factory coverage, you'd be unable to get coverage from the automaker. Instead, third-party auto warranty providers can help.
Third-party providers, which technically offer vehicle service contracts, are incentivized to offer better prices, coverage options, additional perks like roadside assistance and towing services than car manufacturers, and a much more personal level of service. Plus, you aren't tied to dealerships when you need a repair, as providers like Endurance allow work to be carried out by any certified mechanic or repair shop, including the dealership.
How to Get the Most Out of Your Extended Warranty
When you have an extended warranty from your automaker or vehicle service contract from a provider like Endurance, you know you'll be covered from expensive repair bills, giving you total driving confidence, and can open up a world of additional benefits too. But before you put pen to paper, it's crucial to thoroughly read through the fine print of your contract to ensure you know exactly what you're signing up for with your chosen level of coverage.
Here are some of the key things you should get to grips with:
1. Learn How to Access Your Policy & the Process for Making a Claim
You can't get to grips with your policy before you know how to access it. If you're still in the negotiation stages, your provider should send a full digital copy of the contract before your approval. You can usually access your policy via your provider's online portal if you already have one. Endurance customers can also view their policy details and make any claims through the handy Endurance Mobile app.
2. Learn Exactly What Is (And Isn't) Covered
Arguably the most important element of any vehicle service contract, you'll need to know what you're paying to cover and if there are any exclusions or down payments you should be aware of. Read through the contract carefully to ensure every component you wish to be covered is. For example, while some basic powertrain warranties will help cover vital components like your engine, your air conditioning won't be a covered part. To help you easily find out what's covered in your coverage plan, check out your policy documents—using the contents page to find the right information quickly and easily. 
3. Find Out If There's a Waiting Period
Most vehicle service contract providers have a waiting period before making your first claim. This is to help fight against warranty fraud, which occurs when someone tries to get covered for the cost of repairs for a problem that was there before purchasing their VSC or extended warranty. For Endurance protection plans, this waiting period is 30 days, and any claims made within this period will not be eligible for coverage. However, this same 30-day window also acts as your 30-day money-back guarantee, meaning if you find something you are unhappy with when reading through your contract, you can cancel your coverage and receive a full refund.
4. Make Sure You Have the Right Coverage for Your Needs & Budget
There are different levels of coverage, each suited to a different class of car or a different kind of driver. For example, the Highline add-on to the comprehensive Supreme protection plan from Endurance specifically covers select luxury cars. In contrast, the Advantage plan can help cover those who use their vehicles commercially, like those used by rideshare and delivery drivers or those looking for help with routine maintenance. Other plans, like the Select Premier plan, are great for high-mileage vehicles, while the Secure plan can help provide you with basic powertrain protection without breaking your budget with monthly payments starting as low as just $79. Reading through your contract will help ensure that your chosen plan will fit your needs without breaking the bank.
5. Know Your Benefits & How to Use Them
One of the best things about choosing a third-party provider is the added benefits you receive can often be well worth it. Your policy should include full details on what these are and how you can go about using them. Endurance customers can enjoy 24/7 roadside assistance, trip interruption costs, and rental car reimbursements for free. And regardless of the Endurance auto protection plan you have, you can enjoy even more perks and savings by activating a year's worth of Endurance Elite Benefits, including tire replacements or repairs, collision discounts and more.
6. Understand What You Need to Do to Keep Coverage Active
It's standard practice for providers to include certain requirements that you must meet to keep your coverage active. This generally means staying on top of routine maintenance, like regular oil changes, filing receipts, and so on, to prove that you've been doing so. But, while most extended warranties and VSCs can help you with repairs, they can't help with maintenance. That is until our Advantage plan came along. With it, you can combine the breakdown protection you need with up to $3,500 in annual maintenance costs, including oil and filter changes, alignment checks, engine diagnostic exams and more. You'll even enjoy several special, one-time services like a brake pad/shoe replacement, cooling system maintenance, a battery replacement and more for even more coverage and savings while helping keep your breakdown protection active. 
7. Find Out Where You Can Have Your Vehicle Repaired
With a manufacturer-backed extended warranty, you're usually limited to going to dealerships for authorized servicing and car repairs. If you don't, you could void your coverage. But, with Endurance, you're free to have repairs carried out at the licensed auto repair facility or ASE Certified mechanic of your choice. 
8. See If Your Vehicle Needs an Inspection
Some providers require your vehicle to be inspected by a technician before coverage can be approved. At Endurance, we don't request an inspection, but we enforce a 30-day waiting period before you can make any claims.
9. Check If Your Service Contract Is Transferable
If you sell your car or want to give it to a loved one, it's helpful to be able to transfer your coverage to the next car owner. It's common for manufacturers to deny this service, but because Endurance is a direct provider of their service contracts, they are fully transferable. Just let us know the new owner's details, and we can help you arrange everything.
Endurance Has Coverage You Can Trust
While reading through your car's warranty or vehicle service contract won't be as thrilling as a New York Times best-seller, it can help ensure that you're getting everything out of your coverage. Plus, knowing the ins and outs of your plan can also help ensure that it remains active, helping you avoid costly repairs and breakdowns that can throw a wrench in any trip, whether to the store, to school or your next road trip.
With an Endurance auto protection plan, you can be confident that your vehicle will be covered without worrying about any hidden terms and conditions. So whether you're looking for basic powertrain protection starting as low as just $79/month or the comprehensive coverage of the Supreme plan, which includes hundreds of your vehicle's most vital components, you can be confident Endurance has you covered. You'll even be able to enjoy complimentary services like 24/7 roadside assistance and towing, trip interruption coverage and even rental car reimbursements regardless of your level of coverage. And, for a small activation fee, you can get even more perks and savings with a full year of Endurance Elite Benefits, including complete tire coverage, collision discounts and more.
Don't wait; get started protecting your vehicle with award-winning coverage by requesting your free, no-obligation quote. Call the Endurance customer care team directly at (800) 253-8203 to find the right plan for you and your vehicle. And don't forget you can find answers to even more of your biggest automotive and extended warranty questions, as well as articles on a wide range of topics like maintenance tips, road trip guides and more by visiting the Endurance blog.
More like this
Extended Warranty

When driving on roadways around the world, the thing most car owners fear is being involved in an accident. However, mechanical breakdowns are the thing that every average driver should..

Read More

Extended Warranty

Every car owner knows how important it is to keep their vehicle in the best possible condition at all times. This means making sure that you are getting the proper..

Read More

Extended Warranty

Driving down the road only to experience an issue with your vehicle's steering capabilities is a terrifying experience, regardless of if you are driving a new vehicle or an old..

Read More