Protect your vehicle with custom coverage from Endurance.
Shop Now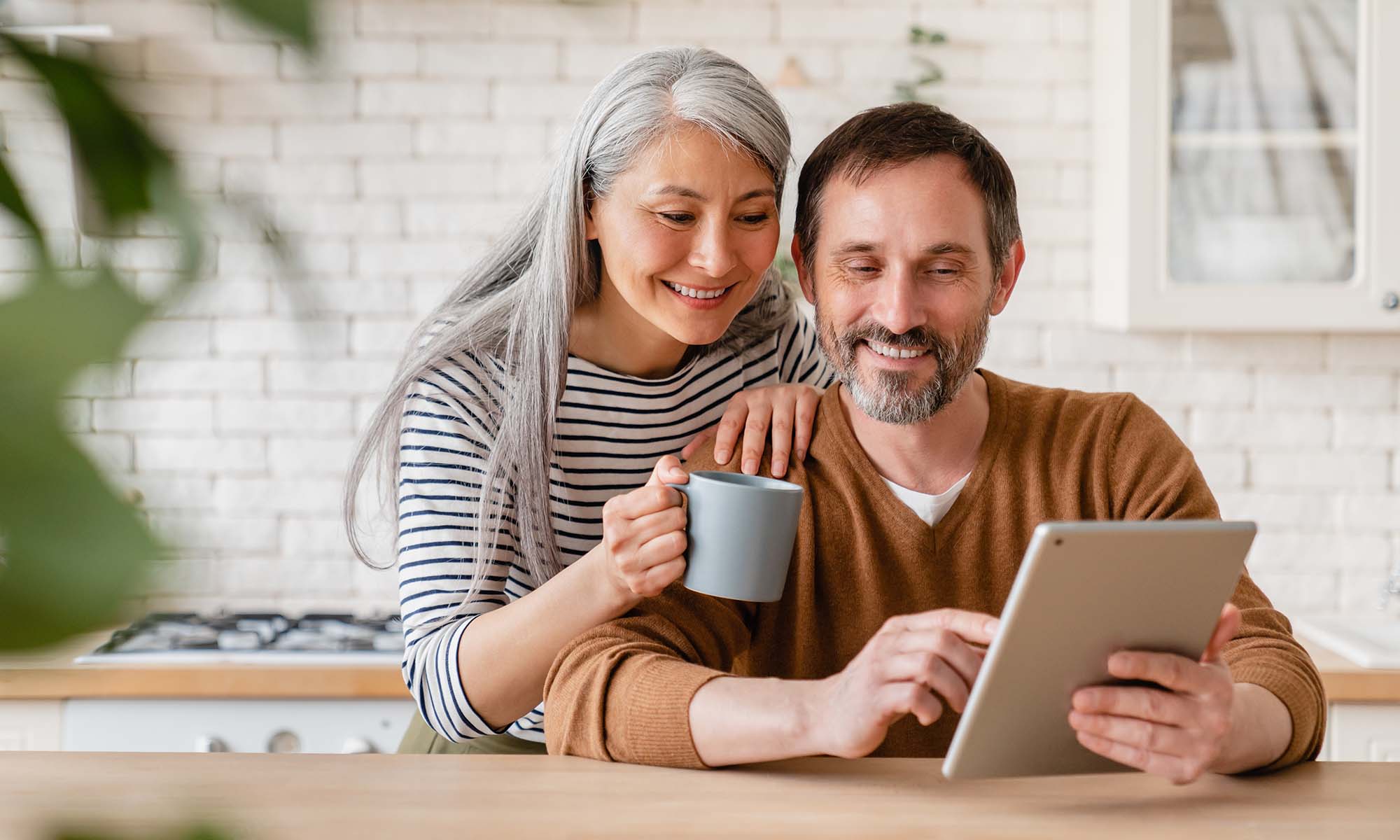 Owning a car can open up a world of places to visit and things to do. But, while owning a vehicle can be a lot of fun, it is also a big responsibility that can cost you a lot of money if it breaks down or needs serious repairs. 
As a car owner, if you want to protect your car, save some money, and have peace of mind, an extended warranty, also known as a vehicle service contract or vehicle protection plan, can help. Knowing everything you can about extended warranties can help you know if one of them is right for you and your car.  
Why Get an Extended Warranty?
When you purchase a new car, it will usually come with a factory warranty provided by the manufacturer. These warranties are meant to protect you from repairs that might come up due to design problems or issues at the factory level. If something goes wrong with your new vehicle through no fault of your own while it is under warranty, you can take it to the dealership and have it repaired free of charge. A factory warranty will include coverage for components like those in your car's powertrain and drivetrain, as well as various other components of your vehicle, including emissions equipment and potentially even the vehicle's exterior.
However, while comprehensive, most manufacturers' warranties will last between three years or 36,000 miles and five years or 60,000 miles. And regardless of how long that initial coverage lasts, once your factory warranty is up, you'll be responsible for any repairs your vehicle might need. But, if you still want to cover the car after your factory coverage ends, you can purchase an extended warranty from your automaker. But be wary, as many automakers may limit you to purchasing that coverage while your original warranty is still active. This means that you'd be out of luck even if you're a day late or a mile over your cutoff. 
That also means that if you've purchased a used car long past its factory coverage, you will also be unable to get coverage from the automaker. But, have no fear, though, as you'll be to get the same kind of comprehensive coverage and even extra perks you often won't find from a manufacturer from a third-party warranty provider, such as us at Endurance. Remember, though, that while plans from providers like Endurance are often referred to as "extended warranties," they are vehicle service contracts that can still give you the same kind of protection from costly repairs and breakdowns. But before you purchase a plan to protect you and your vehicle, learning the answers to some of the most frequently asked questions about extended warranties or VSCs is essential if you want to find the right coverage. 

While many people hear the words "extended car warranties" and automatically think they're all scams. But that's far from the truth. In fact, with the right provider, you can rest easy knowing that you'll have comprehensive coverage when it comes to unexpected and expensive car repair bills.  
And when deciding whether or not an extended warranty is right for you and your car, you probably have many questions. Knowing everything you can about extended warranty coverage from Endurance can give you a good idea of what you can expect and how you can benefit from a protection plan. 
What Are Extended Warranties?
Technically, you can only truly get an extended warranty from your vehicle's manufacturer as only they can truly "extend" your original coverage. However, while not a warranty by name, a vehicle service contract from a third-party provider can give you coverage for your vehicle, though you will often see these levels of coverage referred to as "warranties." Either way, extended warranties or VSCs differ from your traditional car insurance, even though both can help you avoid costly repairs. Mainly, while insurance covers damage that occurs due to accidents or natural disasters, an extended or factory warranty covers the cost of repairs due to mechanical issues and premature breakdowns of your car's vital components.
Is There a Mileage Restriction with Coverage Plans?
Most extended warranties limits will depend on the plan you purchase and are up to the discretion of the plan provider. With Endurance, some coverage plans can protect a vehicle with any mileage, while others have set limits. For example, some plans have a 150,000-mile limit, while others have a 200,000-mile limit. Others, like the Prime level of the Advantage protection plan, will allow an unlimited amount of miles as long as the vehicle is under 20 years old. Or, with the Highline protection plan that covers select luxury vehicles, the vehicle must have under 80,000 miles on the odometer while also being under eight years old.
How Do I Keep My Extended Warranty Coverage Active?
If you want to make sure that your Endurance protection plan stays active, you must understand your contract thoroughly, which means getting into the fine print of your plan. This will help give you a clear example of what parts are or are not covered in your plan.
You should also get routine maintenance like oil changes, alignment checks, and more, as laid out in your car's preventative maintenance schedule, which you can often find in your owner's manual. Be sure to pay any necessary deductibles while keeping detailed records of all your maintenance and repairs. Hold on to any receipts or invoices related to the service you get for your vehicle. This will ensure that you have documentation for all your car's repairs and help with the process if you ever need to file a claim with Endurance. 
I'm a Rideshare/Delivery Driver. Can I Get Coverage?
If you are a rideshare or delivery driver, your maintenance and service needs will be much more complex than those of someone who only drives once in a while. Because of this, many warranty providers will not offer coverage options for drivers who use their cars for these or other commercial purposes. Endurance, however, offers covered repairs for rideshare and delivery drivers with the comprehensive Advantage plan. This plan also covers up to $3,500 in maintenance so you can keep your work vehicle in good shape and avoid interruptions in service, including oil and filter changes, alignment checks and more. 
What Kinds of Vehicles Do Extended Warranties Cover?
Extended warranty providers will generally cover all kinds of vehicles. However, there are some exclusions. Overall, Endurance covers cars up to 20 years old with high mileage limits and will cover vehicles that other providers won't. This includes those used for commercial purposes, salvaged or rebuilt cars, Canadian Grey Market vehicles, hybrid vehicles (sans the batter), and select high-end luxury vehicles. 
Where Can I Go For Car Repairs?
With factory warranties and extended auto warranties from the manufacturer, you are limited to going to the dealership for repairs when something goes wrong. With third-party providers like Endurance, you have many more options for getting your auto repairs done, like being able to go to any ASE Certified shop, repair facility, or mechanic. You also can go to the dealership if that is convenient for you and you prefer to do that. 
How Do I File a Claim?
Even the most well-maintained cars will experience an unexpected breakdown now and then. So whether you're hearing unusual noises, dealing with a check engine light, or something more serious, it is best to take action immediately. Take your vehicle to a certified repair shop or mechanic and instruct them to contact Endurance to get your claim started. Once the claim has started, Endurance will begin documenting and reviewing all the necessary vehicle repairs and figuring out how you can save the most money on your repair costs with your particular plan. 
After the repairs have been done and the claim is filed, Endurance will complete the final review and authorize the claim. Once the process has started, all you have to do is sit back and wait for repairs to be completed. However, regardless of the level of coverage you have, when you're an Endurance customer, you don't have to let an unexpected repair get in the way. Instead, whenever you experience a breakdown and need to visit a repair shop, you can do so without worry with complimentary 24/7 roadside assistance and towing. Plus, you'll also have trip interruption coverage and rental car reimbursements to help ensure you're back on the road ASAP, even if your car's repairs take some time.
Answers to Other Extended Warranty Questions
While the bigger questions regarding extended warranties are important, the more minor details are just as essential. Knowing the ins and outs of what you can expect with a vehicle service contract from Endurance can help you be ready if you end up needing to file a claim. It can also help you choose the right plan and provider for your car before you even request a free quote. 
Are Endurance plans transferable? Because

Endurance

is a direct provider of

vehicle protection plans

, they are

transferable to new owners

. This makes them a great option if you are planning on selling your car and want to use the warranty as a selling point. 

Is an inspection needed?

Endurance

does not

require an inspection

to get coverage. Instead, there is a 30-day waiting period before your coverage starts, which also acts as a

money-back guarantee

.

Will my plan cover a "pre-existing" condition?

As with most other coverage providers,

Endurance

does not cover pre-existing conditions on vehicles. This is why the 30-day waiting period is in place. 

How can I view my plan?

The easiest way to view your

Endurance

plan is to use the

Endurance

app. Your plan is accessible 24 hours a day, so you can always know the status of your VSC and what is covered. 

Do Endurance plans come with additional perks & benefits?

Endurance

plans come with various

perks

and benefits like 24/7

roadside assistance

and

towing

, trip interruption coverage and even rental car

reimbursements

. And, for a small activation fee, you also get

access

to a full year of

Elite Benefits

, which include tire replacements or repairs, collision discounts, key fob replacements and even total loss protection.

Can my policy cover more than one vehicle?

Endurance

vehicle protection plans

will only cover one car at a time. If you want to cover more than one vehicle, you must get separate plans for each. 
Protect Your Vehicle with Endurance
Knowing the details of an Endurance plan is essential if you want to make an informed decision about whether or not one is right for you. You can hit the road with confidence, knowing that Endurance is there to help take care of you should anything go wrong. 
​​With a plan from Endurance, you get access to award-winning customer service and comprehensive coverage accessible to people with all kinds of needs and budgets. With everything from up to $3,500 in maintenance coverage with an Advantage plan to the most basic $79 per-month coverage with a Secure plan, there is a VSC for everyone. All plans also come with a 30-day money-back guarantee, 24/7 roadside assistance, and, for a one-time activation fee, one year of Elite Benefits, including tire replacements or repairs, collision discounts, and much more.
To find even more information on how an Endurance auto protection plan can help you, call our award-winning customer care team at (800) 253-8203 or request a free, no-obligation quote today. By visiting the Endurance blog, you can also find even more extended warranty plan comparisons and other articles on automotive topics like DIY maintenance tips, vehicle buying guides, and much more.
More like this
Extended Warranty

Buying a used vehicle or new car has a lot of benefits that can make your life easier and reliably get you where you need to go. When you purchase..

Read More

Extended Warranty

Owning a car can present many opportunities for travel, convenient commutes, and much more. Your vehicle will get you where you need to go, but only if you take care..

Read More

Extended Warranty

Every driver wants to find new ways to cut the cost of car ownership. Whether it's doing DIY maintenance or picking up a car detailing kit, there are plenty of..

Read More