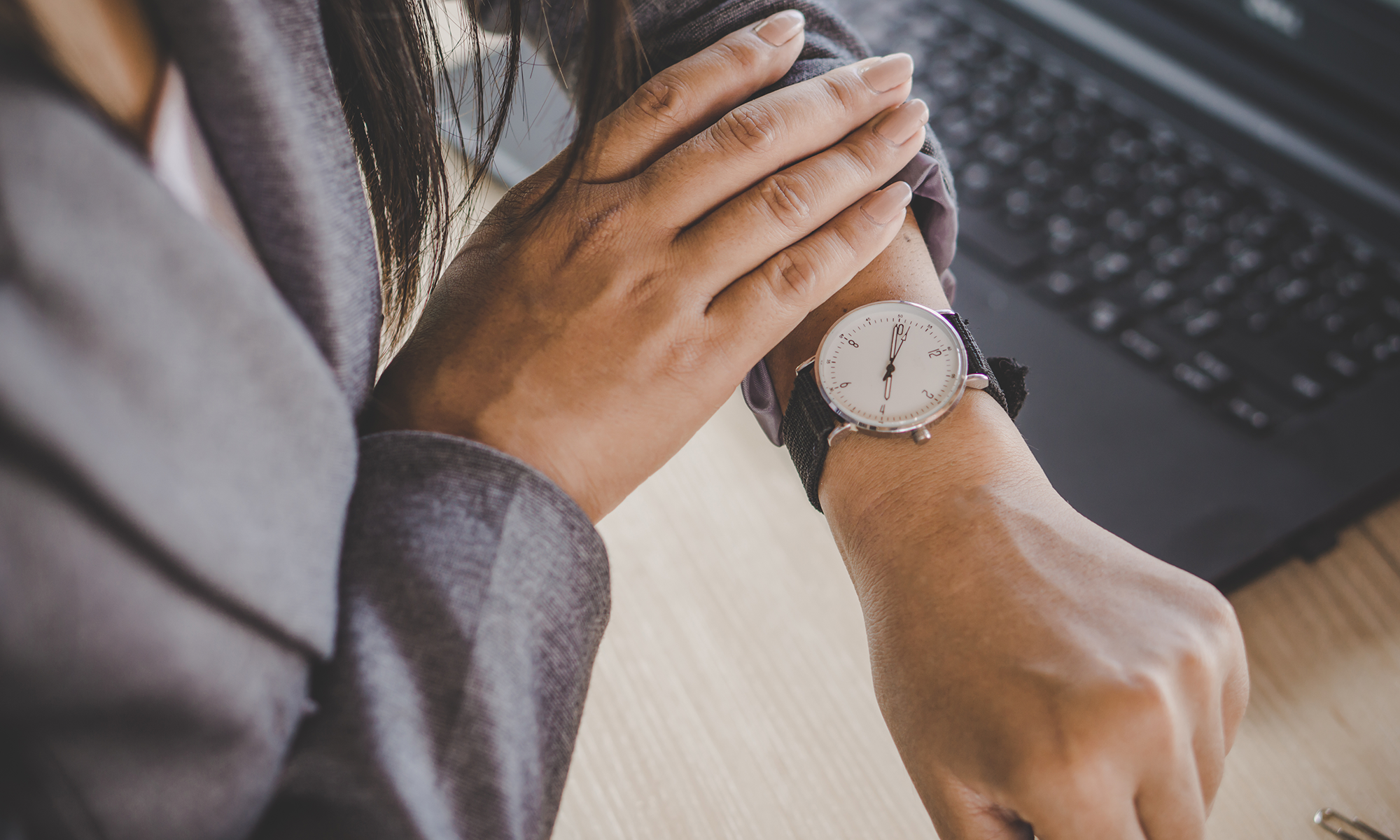 As the weather starts to warm up, now is as good a time as any to make sure your car is ready for all your summer plans. But regardless of whether your car is brand new right from a dealership or an old, high-mileage vehicle, there's more to owning a car than just filling up the gas tank or getting the occasional car wash. Instead, staying up-to-date on your car's maintenance schedule and taking care of any car repairs as soon as possible is the best way to protect your vehicle and give you the confidence you need when you are out on long road trips during your summer vacation. 
But for those who do have older vehicles, getting the peace of mind you're looking for can be tricky, especially with most automakers limiting you to purchasing an extended car warranty when your manufacturer's warranty coverage is still active. So when you have an older car, the only way to get the help you're looking for regarding covered repairs is through the various coverage options available through third-party warranty companies like us at Endurance or those like Carshield, CARCHEX and more. However, these "warranties" aren't actually warranties at all, but instead are vehicle service contracts, or VSCs, when coming from someone other than your automaker. Still, getting VSC coverage or any extended warranty plan is one of the best ways to keep your car in good condition no matter what time of year it is, but there's more to it than just signing on the policy's dotted line. 
In fact, when you get a protection plan for your car, you will usually have a waiting period before your coverage starts. And while this can be frustrating, there are many good reasons for it, so understanding why this waiting period is necessary and why it can benefit you can help you plan when it comes to finding the coverage you and your vehicle need. 
Why Is There a "Waiting Period" on My Warranty?
Unlike the manufacturer's warranty coverage you get almost immediately whenever you purchase a brand new vehicle, the waiting period for your vehicle protection plan is there to help provide you with the best possible coverage. But why is it necessary? Well, the waiting period not only helps the provider give you excellent protection, but it also helps you make sure that you have the right level of coverage you need when it comes to automotive repair costs for your used vehicle or even a new car. 
Once you sign up for your protection plan, the waiting period is typically just 30 days. This period allows you and the provider to make sure that everything is in place and that you have the correct plan for your car, which can be especially helpful if you have a used car or a vehicle with a lot of miles on it. Having this waiting period will give you some time to drive your car for a while and see if there are any other considerations you need to make for your particular vehicle and driving habits. 
Other reasons you will see a "waiting period" when it comes to your warranty or VSC coverage is due to:
It Protects against Warranty Fraud
One of the main reasons for a 30-day waiting period is to prevent warranty fraud. People often think that they can sign up for a vehicle service contract once something has gone wrong. Unfortunately, getting coverage is not that simple, as a new vehicle protection plan will not cover pre-existing conditions on a vehicle, so they will make you wait before your coverage kicks in. 
This waiting period will prevent vehicles with pre-existing conditions from getting fraudulent coverage. Some car repairs can be incredibly expensive, especially for high-end luxury vehicles. For example, a rack & pinion replacement for a Range Rover can cost upwards of $4,454, while replacing a water pump of a BMW M3 can cost you anywhere from $1,038 to $1,383! The waiting period prevents people from taking advantage of brand new coverage to get these costly repairs done. It also helps keep the price of coverage low.  
It Helps You Get the Coverage You Need
The waiting period for a vehicle service contract or an extended warranty also acts as an opportunity for you to make sure you have the right plan. Having a full 30 days before your coverage kicks in will allow you to decide whether or not you need more or less protection. In fact, with a vehicle protection plan from Endurance, this 30-day waiting period acts as a money-back guarantee to get a full refund while being sure that your car will have the coverage it needs for its particular condition and mileage. 
If you have an older vehicle, this waiting period will allow you to decide if you need certain features with your coverage. Endurance's Advantage plan offers up to $3,500 in maintenance coverage to help keep your vehicle running for longer, including up to three oil changes (and filters), tire rotations, alignment checks, engine diagnostic exams, and more. Each Advantage plan will also include several special, one-time services, including a brake pad/shoe replacement, a battery replacement, and a front or rear wiper blade set replacement. You can even get even cooling system maintenance to give you even more coverage and savings. 
The older your car is, the more important it is to maintain it. So if you only need the most basic coverage, the Secure plan can be a great choice to get powertrain coverage for your vehicle. Or, you can protect your high-end luxury vehicle with the Supreme for Highline vehicles protection plan, including various makes and models from automakers such as BMW, Audi, Land Rover, Jaguar, Mercedes-Benz, Porsche, Alfa Romeo and even Maserati. Eligible vehicles just need to be under eight years old and have less than 80,000 miles, while other exclusions and a deductible may apply.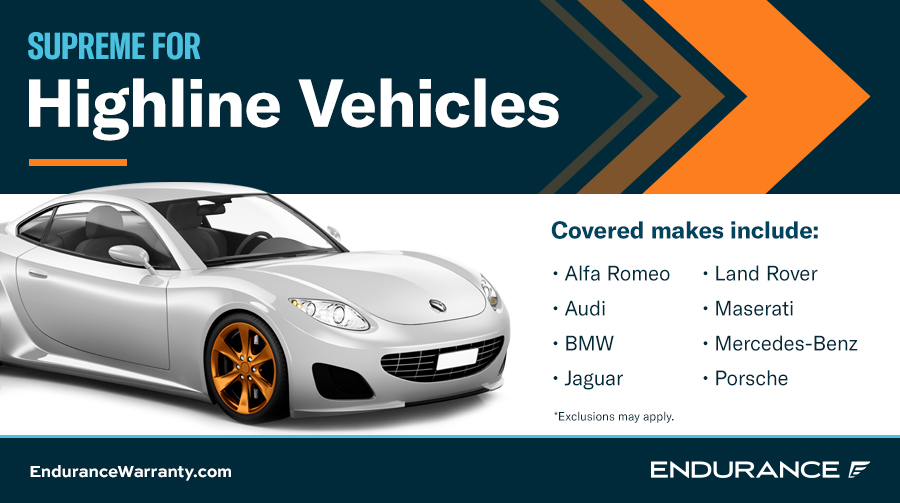 In total, vehicle service contracts are highly dependent on the car, and the 30-day waiting period will give you time to decide whether or not the plan you have chosen is the right one for your vehicle and driving habits. 
It Reduces the Overall Cost of Coverage
The waiting period for your coverage to start helps keep the overall cost of plans low across the board. With fewer instances of fraud, Endurance can keep plans affordable for everyone who wants to protect their vehicle and keep it running smoothly. It also eliminates the administrative costs of customers changing plans if they decide that the one they have isn't right for their particular vehicle. 
To eliminate the 30-day waiting period, every new customer would have to have their car inspected by a third party to ensure that there are no pre-existing conditions. With the waiting period, this isn't necessary, and the savings can be passed on to you. It also makes signing up for your plan much more convenient and streamlines the whole process to get the protection you need without all the hassle of having to go to a repair shop just to have your vehicle inspected.
Stay Ahead of Auto Repairs with Endurance 
Getting comprehensive breakdown protection for a vehicle is enough to make anyone anxious while waiting for it to kick in, but there's some good reason to wait. So while it may seem inconvenient to wait 30 days for your extended warranty or vehicle service contract's coverage when it comes to unexpected auto repair bills, it's the best way to ensure that prices stay low and that you have the right plan. 
And when you have Endurance, you can be certain that no matter the plan you choose, you'll be getting the coverage you need for the road ahead. So whether you are considering getting exclusionary coverage with the Supreme plan, unrivaled maintenance coverage with Advantage or basic drivetrain or powertrain coverage with the Secure plan, you will be glad that you have the time to make the right choice for you and your vehicle. Even select luxury vehicles from automakers like Audi, Porsche, BMW, Jaguar, Mercedes-Benz, Land Rover and more can get the coverage they need with the Highline protection plan. 
Plus, no matter what plan you choose, each Endurance protection plan automatically comes with extra perks like 24/7 roadside assistance and towing, trip interruption coverage and rental car reimbursements. And for just a small activation fee, you can get a full year of Elite Benefits, which comes with up to two tire repairs or replacements per year, $1,000 in total loss protection, key fob replacement, and more. 
For more details on why Endurance is the right choice for protecting your vehicle, request a free, no-obligation quote. You can also speak directly with one of our award-winning customer service representatives to help you find the right plan for you and your vehicle by calling (800) 253-8203. The Endurance blog is also an excellent resource for finding more articles, from expert auto tips to make/model comparisons, DIY maintenance how-tos, extended warranty breakdowns and comparisons, answers to FAQs, and much more.
More like this
Extended Warranty

The advantages of having an extended warranty can't be overstated when a surprise car repair pops up. Coverage can make a difference during a breakdown, thanks to protection against expensive..

Read More

Extended Warranty

Nothing beats being able to hit the open road and head wherever you like, whenever you like. Plenty of drivers fall in love with our vehicles, maintaining them with total..

Read More

Extended Warranty

There's a lot to get excited about buying a new or used car, but one feature that often gets overlooked is the manufacturer's warranty. Understanding this coverage helps owners maximize..

Read More