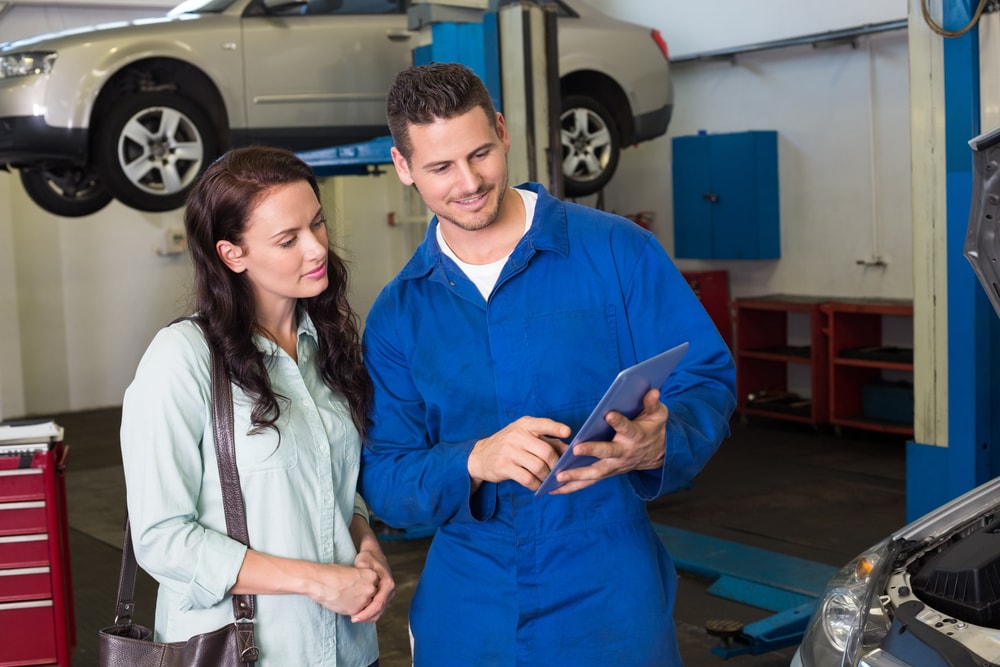 They say that two things in life are certain: Death and Taxes. But we believe a third item should be added to that list: Car Repairs. It doesn't matter what make or model you drive or how well you take care of your vehicle, car repairs are inevitable. It's just the way vehicles these days were built… they won't last forever.
Now before you start moaning and groaning, assuming this article is going to focused on stories from the "good ole days" when things were "built to last forever", let me shake that notion from your minds right here. First off, I am not even considered old enough to experience these days of yore, and I have dealt with car issues my entire life. It's true that automobiles are not built like they once were, but we also don't drive, take care of, or fix them ourselves like we used to either.
Many of us, myself included, can perform basic maintenance by ourselves. Some of the more advanced fixer-uppers also have the ability to troubleshoot a problem when it occurs. But unless we have the proper education or experience with these vehicular issues, fixing it ourselves could just lead to more problems. And as much as we all hate doing so, sometimes it is necessary to bring the vehicle to a repair shop.
For me, when I have a serious issue with my car, finding a mechanic to fix it is never a serious issue. A friend of mine that I have known for 10+ years has been an ASE certified mechanic for years and is always there if I have an issue that surpasses my knowledge. But for those of you that don't have a friend to rely on, finding the right mechanic can be a tough problem to solve.
When people ask for my recommendation, I always say that your mechanic should be a work of A.R.T. This means that your go-to guy… or girl (Hey, it's 2014, people!) should always be affordable, reliable, and trustworthy.
Affordable
To find the right service provider for you, I suggest you shop around. Make a list of labor rates and compare them. The last thing you need is somebody that will be working on your car for an extended period of time that's charging you by the hour that's twice what you could be paying down the road.
Pro Tip: After shopping around for labor rates, be sure to get a time estimate on the service you need. That money you saved on the hourly labor rate could mean nothing if a specialist takes twice as long to do the job.
Reliable
When your vehicle has broken down or has an issue, it can completely cripple your professional and personal life. Not having your vehicle in working order means you're unable to get to work or take that out-of-state road trip you and your buddies have been planning. Having a reliable mechanic means that when you have a problem, your repair person can get you into the shop in a timely manner and back on the road before you know it.
Pro Tip: Confirm a time and date when all necessary repairs will be finished by. If possible get this estimate in writing to confirm that all work should be done, it might help you with the final cost if the repair window is passed.
Trustworthy
Finding someone you can trust to work on your car sort of goes hand in hand with reliability and affordability. Of course you wouldn't trust someone who over charges or avoids your service, but some of us have experienced a technician that will out-right lie to us in an attempt to make money. The worst part is, if you can't trust a specialist not to lie to you, how can you trust their work or that they are actually performing what they are invoicing you for?
Pro Tip: Once a rapport has been has been established with your mechanic or service shop, ask if you can find your own parts for repairs and have your mechanic just assemble and install them. Popular sites like CarParts.com and even Craigslist are great ways to find discount parts.
Of course, finding a mechanic is only an issue if you don't have any warranty coverage. But with Endurance vehicle protection, we pay for all parts, labor, and taxes as well as assist you in finding an A.R.T. mechanic near you. Call us today to get a free quote and come back to the world of worry-free driving.
About Endurance:
Endurance Vehicle Protection is nation's premier provider of extended vehicle coverage. By administering our very own Endurance coverage plans, we are able to "cut out" the middleman and pass along these savings onto our valued customers. This also means that throughout the entire life span of your policy with us, you will be dealing directly with us and not a third-party company. In addition to these benefits, we are proud to announce that Endurance is B+ rated by the BBB (Better Business Bureau). We believe in empowering confidence for the road ahead but we also believe in empowering consumers to buy with confidence.
More like this
Expert Auto Tips

Retired professional racecar driver Danica Patrick is a pioneer in the world of motorsports. Her breakthroughs include being the first woman to lead an Indianapolis 500 race (the 89th running..

Read More

Expert Auto Tips

Buying a new car can be incredibly exciting and can open up a whole new world of possibilities. There are so many vehicles on the market, and no matter what..

Read More

Expert Auto Tips

Changing your oil and keeping your tires at the correct PSI are two great ways to keep your car running smoothly and driving safely as the seasons change. Your vehicle's..

Read More