Jaguar is one of the premiere British automobiles available in the worldwide marketplace. Unfortunately, Jaguar vehicles also have a reputation for expensive and frequent maintenance. And for a luxury built vehicle, they also tend to break down easily. Luxury is not without its price. This is why it is important that Jaguar owners consider protecting their investment with a Jaguar extended warranty.
There are a lot of common misconceptions with the Jaguar warranty and today we will clarify a few things. We also will stress the benefits for when it comes to protecting Jaguar cars with the help of a vehicle service contract – commonly referred to as an extended auto warranty.
The following article, we are going to explore the following:
What Was Covered By Jaguar Factory Warranty?
Jaguar Manufacturer's Warranty Expiration Dates.
Why Jaguar Vehicles Need Vehicle Protection.
How Much Does A Jaguar Extended Warranty Cost?
Which New and Used Jaguar Vehicles Qualify For Coverage?
Can You Get a Bumper to Bumper Jaguar Warranty on New and Used Vehicles?
What to Know Before Buying a Jaguar Extended Warranty.
Why You Should Purchase a Protection Plan for Your Jaguar.
Owning a Jaguar vehicle and keeping it on the road is already a notoriously expensive endeavor.  Reputable third-party providers, like Endurance, are important when it comes to offering new and used Jaguar owners extended protection when their manufacturer's warranty has expired.
Want to Save THOUSANDS on Auto Repairs? Get Endurance!
FREE ONLINE QUOTE
WHAT WAS COVERED IN THE JAGUAR FACTORY WARRANTY:
The Jaguar manufacturer's warranty was updated recently in response to criticism that they weren't protecting their high-maintenance cars. Jaguars may break down, but they are still built using very expensive parts and components.
Unfortunately for Jaguars, what was once an investment, quickly becomes a burden. This holds for owners once the warranty ends.
The Jaguar New Vehicle Warranty Includes:
5-year / 60,000-mile powertrain warranty. This protects all-new Jaguar vehicles' key "powertrain components. These parts include the components that allow the car to drive like the engine, transmission, and drive axle.
Unlike other luxury vehicles who offer bumper to bumper warranties for a shorter span than the powertrain warranty, Jaguar also includes 5-year / 60,000-mile warranty Jaguar Bumper to Bumper Warranty.
The combination of powertrain and bumper to bumper warranty with the same exact terms sounds like an advantage Jaguar has over other luxury brands. That is not the case. Jaguar is mostly trying to protect its reputation by including the expected repair costs for all of their cars in the initial sale price.
Want to Save THOUSANDS on Auto Repairs? Get Endurance!
FREE ONLINE QUOTE
JAGUAR MANUFACTURER CAR WARRANTY EXPIRATION DATES:
If you want to know if your Jaguar powertrain or bumper to bumper warranty has expired, follow our easy-to-use chart below. If you would like to know a more precise date of expiration, simply replace the date "January 1," with the date that you purchased your new Jaguar sedan, crossover, or SUV.
Year Jaguar Purchased:                                                     Jaguar Warranty Expiration Date:
| | |
| --- | --- |
| January 1, 2018 | January 1, 2023 or 60,000-miles |
| January 1, 2017 | January 1, 2022 or 60,000-miles |
| January 1, 2016 | January 1, 2021 or 60,000-miles |
| January 1, 2015 | January 1, 2020 or 60,000-miles |
| January 1, 2014 | January 1, 2019 or 60,000-miles |
| January 1, 2013 | January 1, 2018 or 60,000-miles |
| January 1, 2012 | January 1, 2017 or 60,000-miles |
| January 1, 2011 | January 1, 2016 or 60,000-miles |
| January 1, 2010 | January 1, 2015 or 60,000-miles |
| January 1, 2009 | January 1, 2014 or 60,000-miles |
| January 1, 2008 | January 1, 2012 or 60,000-miles |
| January 1, 2007 | January 1, 2011 or 60,000-miles |
| January 1, 2006 | January 1, 2010 or 60,000-miles |
| January 1, 2005 | January 1, 2009 or 60,000-miles |
WHY JAGUAR'S NEED VEHICLE PROTECTION
Jaguar is a name that is synonymous with British luxury and style. They have been considered, next to Aston Martin, to be the symbol of British engineering for decades. Once upon a time they even supplied cars to the Queen, the Queen Mother, and Prince Charles.
Yet Jaguar is consistently plagued with the issue of dependability. They may have prestigious build quality and style, but they always rank low when it comes to reliability. Jaguar vehicles break down frequently and easily and the price to have those repairs taken care of is quite high.
While many automotive publications claim that the reliability of Jaguar is changing for the better, it was only two years ago when Jaguar started providing industry-consistent factory warranties for their cars. Jaguar is a decades-old institution, but they don't quite know how to match the prestige of their nameplate with the demands of drivers who want a vehicle that performs as well as it looks.
Jaguars are an investment and we mean that in both good and bad ways. They need some sort of way to have the expected repairs AND unexpected repairs covered when they need them to be. Jaguar adheres to the industry minimum which is why shopping for third-party provided coverage is more important for their cars than other luxury vehicles.
HOW MUCH DOES AN JAGUAR EXTENDED WARRANTY COST?
Jaguar cars are among the most expensive to buy and even more expensive to own. They constantly rank low on reliability ratings. The cost of repair and replacement parts are incredibly high.
For an understanding of this, take a look at the most common Jaguar (across all current models) repairs:
Alternator replacement—$687 to $1,499
Water pump replacement—$953 to $3,805
Head gasket replacement—$1,631 to $3,828
The irony is that breakdowns are considered unexpected, but Jaguars are expected to break down. So why leave yourself open especially once Jaguar stops paying for repairs? Jaguars, can and will break down over time, don't get caught footing the bill! The key to owning a Jaguar is to have total protection for your vehicle.
Want to Save THOUSANDS on Auto Repairs? Get Endurance!
FREE ONLINE QUOTE
JAGUAR VEHICLES AVAILABLE FOR JAGUAR WARRANTY COVERAGE:
There are only a handful of Jaguar models in the US marketplace. The brand does this to make their cars rarer, similar to limited runs of other luxury items. Of their six main models, only four of them (the F-Type, F-Pace, S-Type and XJR) still qualify for Jaguar's new vehicle warranty.
We can continue to support new and used Jaguar vehicles that no longer qualify for the Jaguar extended warranty.
| | | |
| --- | --- | --- |
| F-Type | XJ | S-Type |
| XJR | F-Pace | XKR |
Jaguar has gone through several overhauls in their lineups. They frequently discontinue vehicles and most of their models are merely different trims for the six that we listed above. Endurance can provide coverage to the vehicles listed above and many discontinued models as well.
CAN YOU GET A BUMPER TO BUMPER JAGUAR WARRANTY ON NEW AND USED VEHICLES?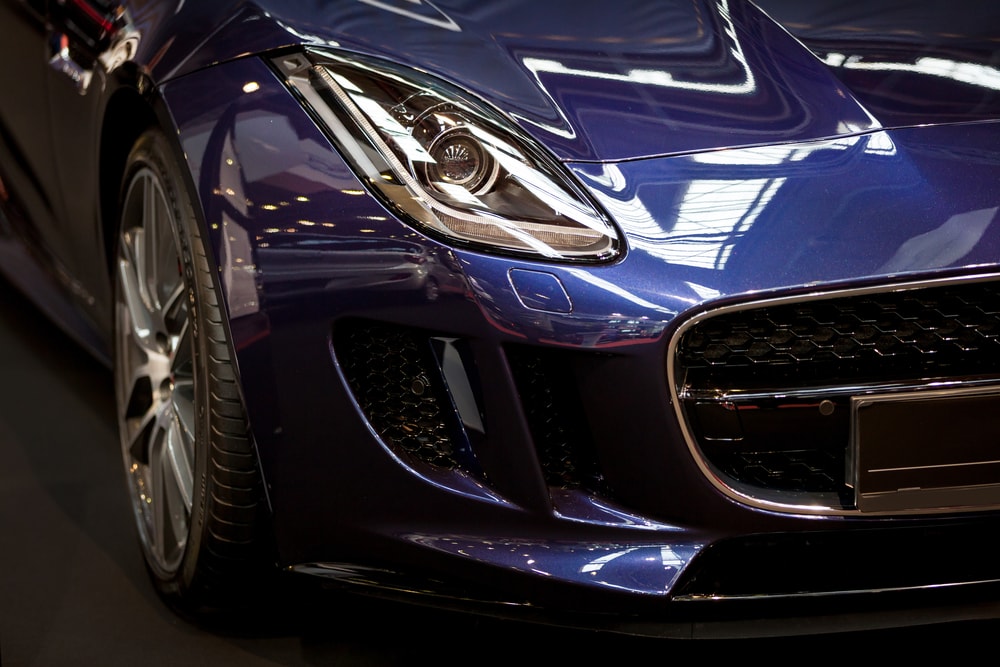 If you have a Jaguar, there's no question, you need extended vehicle protection. You will be using it for all the costly repairs that come with owning a Jaguar. And the best part of opting for one provided by a third-party company, like Endurance, is that coverage is available for all new and used Jaguar vehicles.
In addition to cutting the cost of Jaguar repairs, here is what else you get with a Jaguar protection plan:
Peace of mind—You never know when or where a Jaguar will have issues. If thinking about the inevitable costly car repairs keeps you up at night instead opt to for that extra safety net to put your mind at ease.
Long-term value— Jaguars is a difficult car to keep but most owners plan on keeping them for a long time. It is for this reason that extended coverage helps make the cost of Jaguar ownership more affordable over time without diminishing the value of the cars themselves.
Increased resale value—Just because your Jaguar is less expensive to own doesn't mean it is less valuable. An extended protection plan makes it more in demand for resale and allows owners to actually raise the price when selling the car.
Additional services—Every protection plan will come with competitive benefits packages on par with automakers like 24-hour roadside assistance and rental cars.
WHAT TO KNOW BEFORE BUYING A JAGUAR EXTENDED WARRANTY:
Jaguar loves its air of mystique and exclusivity. That's why they "encourage" Jaguar owners to keep using their dealerships and services for all repair work. However, it's more beneficial for Jaguar owners to be able to take their car anywhere, whenever they need serious work done. Jaguar dealers are notorious for controlling prices, especially once the factory warranty is over.
AVERAGE REPAIR COSTS FOR A JAGUAR XJ (FROM REPAIR PAL, UPDATED AUGUST 2018):
| | |
| --- | --- |
| Water Pump Replacement | from $1273 to $1384 |
| Head Gasket Replacement | from $2191 to $3361 |
| Oil Pump Replacement | from $1795 to $2837 |
| Alternator Replacement | from $867 to $882 |
| Door Window Motor Replacement | from $392 to $544 |
| Starter Replacement | from $920 to $939 |
Want to Save THOUSANDS on Auto Repairs? Get Endurance!
FREE ONLINE QUOTE
JAGUAR EXTENDED WARRANTY OR THIRD-PARTY VEHICLE PROTECTION?
You may believe that it is probably better to buy an extended warranty for a Jaguar directly from the manufacturer. However, not only does Jaguar give owners a handful of restrictions and term limits, but they also overcharge for this warranty.
They are increasing the cost of ownership of their cars because they want you to believe that their warranties are your only option for coverage. The truth is Jaguar-provided plans simply can't compare to third-party offerings.
As a direct provider of vehicle protection, Endurance, can offer drivers affordable plans with competitive rates for the absolute longest coverage terms.
Coverage from Endurance can cover repairs for the following components:
Air Conditioner
Brake Systems
Cooling System
Drive Axle Assembly
Electronic Components
Engine
Front & Rear Suspension
Fuel System
Transfer Unit
Transmission
Turbocharger / Supercharger
WHAT ARE THE BENEFITS OF CHOOSING JAGUAR VEHICLE PROTECTION FROM ENDURANCE?
Jaguar customers run into issues with their vehicles regularly and with alarming frequency. However, Endurance is ready for those. We know what the common big-ticket repairs are on every Jaguar model and how much they can and should cost for owners.
Endurance will give Jaguars every option and advantage they need to keep their car up and running. We get it: Jaguars are a status symbol. That is why it is deeply important for every Jaguar driver to have one that works. They should also have every perks and privilege that vehicle owners of other cars get from their automakers that Jaguar simply doesn't have:
Payment options for any budget.
Award-winning customer service.
Your choice of a licensed mechanic.
Claims paid directly to the repair centers.
A risk-free 30-day trial period with a money-back guarantee
Jaguar only recently increased the scope of its warranty. Unfortunately, this was primarily aimed at attracting new car buyers as opposed to helping them save money on repairs
MORE ABOUT JAGUAR'S WARRANTY: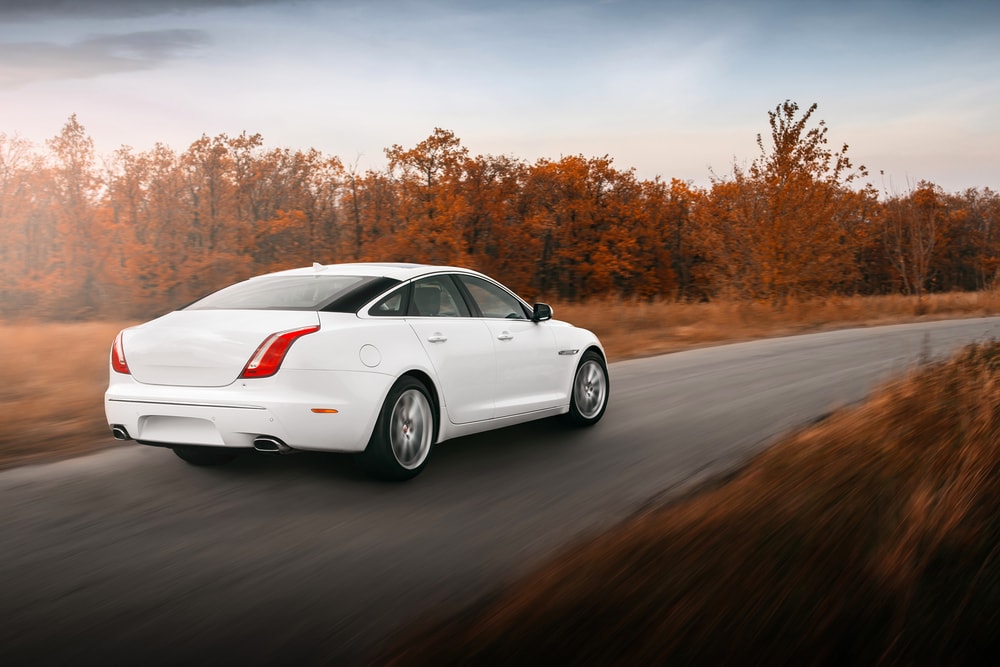 Jaguar has a rich history within the global automotive industry. It is a fascinating story worth reading! If you would like to learn more about Jaguar's history and the limits of their manufacturer's warranty information, visit one of the sites we have listed below. You should also be aware of Jaguar recalls and the most common and frequent repairs Jaguar vehicles are taken in for.  Research is the first step in saving money when it comes to your new or used Jaguar.
Jaguar Phone Number: 1 (800) 452-4827
Jaguar Website: Jaguar.com
New/Used Jaguar Recalls: owners.Jaguar.com/service-maintenance/recalls
General Recalls, Problems, and Defects: NHTSA.gov/Recalls
Jaguar Owner Reviews: ConsumerReports.org/Jaguar
Want to Save THOUSANDS on Auto Repairs? Get Endurance!
FREE ONLINE QUOTE
FAQ's: Jaguar Extended Warranty
Is it worth buying an extended warranty for my Jaguar?
As mentioned above, unexpected repairs for your Jaquar cost a lot of money. Endurance offers four different coverage plans, with the Supreme Plan covering everything from AC to turbo and supercharger, and the Select Premiere eliminating coverage on power items like brakes, gaskets, and steering.
What repairs are covered by an extended warranty?
Endurance extended warranties can cover everything from the engine, fuel, transmission, cooling systems, electrical, and more. Endurance has an option that is suitable for everyone and provides payment plans if needed. Check out each plan we offer which also includes sample contracts with full details.
Can my Jaguar vehicle be serviced anywhere?
As long as the auto shop or mechanic is certified, then yes! Endurance provides well-rounded coverage for both new and used Jaguar vehicles that allow you to take your car to your preferred location.
What's the difference between an extended warranty from Jaguar compared to Endurance?
Aside from being the direct administrator and obligor of most plans we offer, we launched our Endurance Elite Membership which offers total protection to our customers. Our program provides 24/7 Roadside assistance and up to $5,000 in repair loans that can be paid in easy payment installments. You can also stay up-to-date with your plan on our Endurance Protect App that allows for easy access to your account.
How do I get a quote for an extended car warranty?
You can request a quote at the Endurance homepage by easily filling out your vehicle information, phone number, and email to a get a free quote in as quick as minutes!