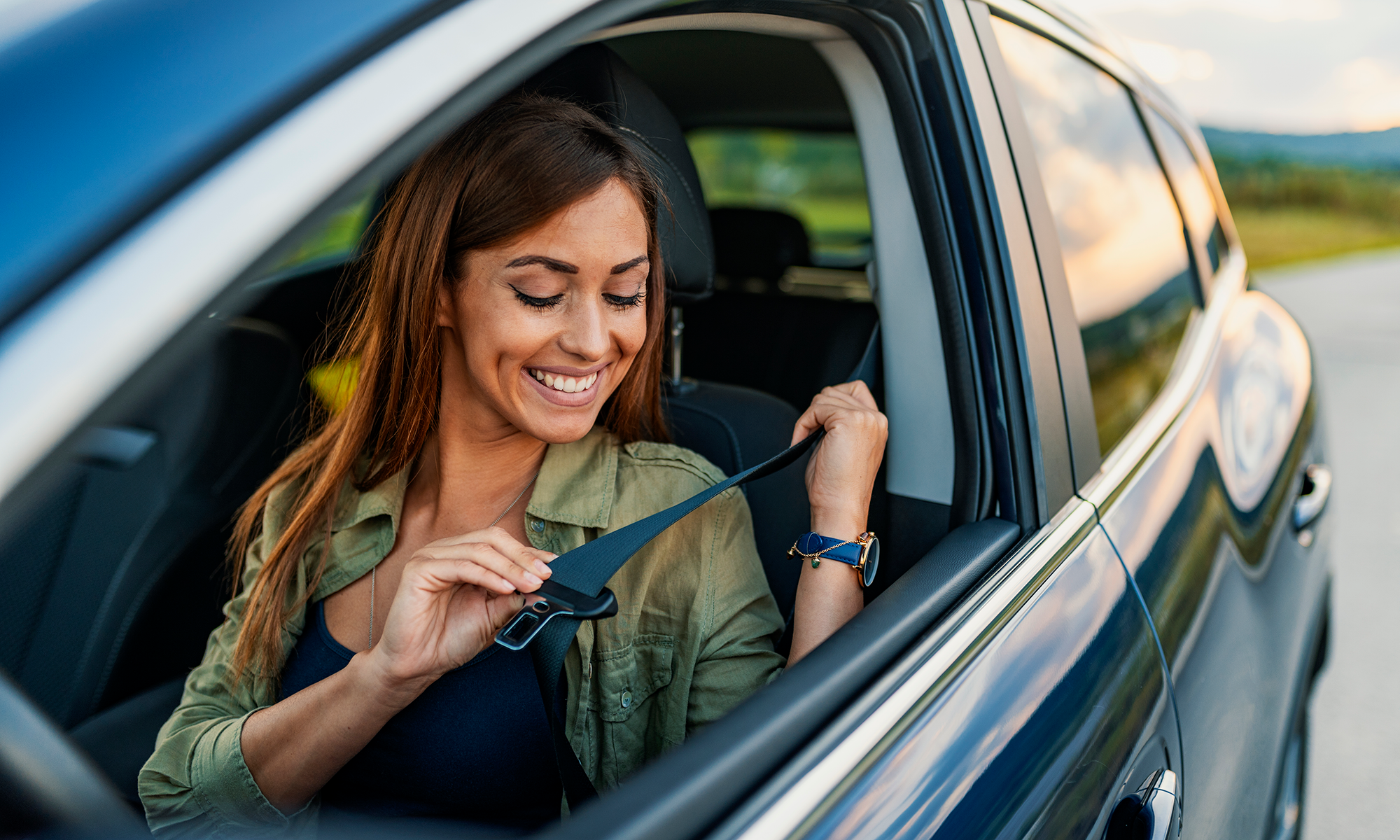 With August being National Traffic Awareness Month, now's the perfect time to refresh yourself with the rules of the road and safe driving tips to ensure you're prepared for the increased traffic that the end of summer and back-to-school season is sure to bring. And if you have new drivers at home, you must remind them just how dangerous the roads can be if you're not prepared. In fact, the National Highway Traffic Safety Administration (NHTSA) released in early 2022 that there were over 38,000 fatalities in traffic collisions in 2020.
Along with practicing safe driving techniques, you can participate in Traffic Awareness Month by ensuring your vehicle is road-ready. After all, even the best driver be put at risk with a vehicle that's not maintained well enough. That's why, along with learning even more road safety tips, it's also essential to learn how you can help keep your vehicle in the best shape possible.
Common Car Maintenance Tips
While August may signal back-to-school for many around the country, the weather will likely reach peak summertime temperatures. And with increased temperatures comes a long list of common summertime repairs that you need to take care of to ensure your vehicle is ready to go for the fall:
Test the Battery
The summer heat can wear on a car battery, making it more difficult for the battery to hold a charge. To help, most auto supply shops will check your battery's charge level and overall health, which tells you how well it holds a charge after it's recharged, all for free. If your battery tests show it isn't holding a charge very well, it may be best to replace it sooner rather than later.
Check & Change Fluids
Just as you need to stay hydrated in hot summer weather, so does a vehicle. And after a warm summer, some of those fluids may need a top-off. These fluids, including oil, coolant, and refrigerant, lubricate moving parts, keep the engine from overheating, cool the air in your A/C system, and keep your power steering, transmission, and brakes functioning correctly. Without enough essential fluids, you may run into anything from a hot, unpleasant ride to a catastrophic failure and damage to your vehicle's engine, transmission, or other systems.
Check & Change Windshield Wipers
Even if all you run into is bright, sunny skies, you want to ensure that you have good windshield wipers and plenty of windshield wiper fluid. After all, people aren't the only ones that travel more during the summer months, and an accumulation of dead bugs or bird droppings on the windshield can make it difficult to see. 
You also never know when you'll run into a sudden rainstorm and need to keep your windshield clear of rain. Therefore, windshield wipers should ideally be changed at least twice a year or more often if you use them frequently or drive in very harsh conditions. 
Check the Tires
Your tires need good tread to grip the road when driving and to be able to stop quickly, making checking them a must. If your tread is less than 2/32 of an inch or less than the distance from the top of a penny to the top of Lincoln's head, it's time to get new tires. 
The tire pressure is also important, and you should do your best to stay within the range provided in your owner's manual or on the tires themselves to prevent blowouts or flat tires. It's also important to remember and account for how temperature impacts tire pressure, and you can see an increase of 1-2 pounds per square inch (PSI) for every 10-degree increase. 
Check Filters & Spark Plugs
Most vehicles have multiple filters, including an engine air filter, a cabin air filter, and an oil filter, that keep dirt, debris, and contaminants out of important components of your car's engine and other systems. If any of these filters are dirty or clogged, it could impact your vehicle's performance or even lead to damage, so it's best to check them often, especially in the summer when you may be driving more often than usual.
A car's spark plugs are what's needed to quite literally "spark" the fuel in your engine to get your car up and running. And like any wear and tear item, they will need to be replaced sooner rather than later. But even when they're still good, you can run into problems if they're dirty or have moved out of place. Therefore, always make sure these plugs are still functioning correctly, are clean, and are seated properly in their spot before hitting the road for an extended trip.
Road Trip Safety Tips for Traffic Awareness Month
Traffic safety is always important, but National Traffic Awareness Month takes place when you'll likely see an increase of motorists, bicyclists and pedestrians on the roadways, including younger children headed to and from school. So whether you're getting in the last of your summer road trips before school starts can be exciting, but that doesn't mean you can forget road trip safety. It's always best to follow safe driving techniques to protect you and those around you, especially during the end of summer and back-to-school season. 
Avoid Speeding
The faster you're going, the longer it takes for your vehicle to stop, and the less time you have to react to changes on the road ahead. As a result, following the speed limit can reduce the risk of a car accident and limit the damage if you run into hazards like dips in the road or speed bumps in school zones. It also allows you to stop more quickly for pedestrians crossing the road, lights changing from green to red, and other traffic. 
Be Aware of Your Surroundings
You can't avoid what you don't notice. Therefore, always make sure to pay attention to your surroundings when you're driving. Conditions on the road can change instantly, and you need to be ready to react just as fast, whether it be a sudden storm, a child's ball bouncing into the road or an eager pedestrian trying to cross the street.
Don't Drive Distracted
Any distraction behind the wheel can pull your attention away from the road at a critical movement. And these days, distractions are too easy to find with text messaging and social media. And it's not just cell phones that can be a distraction, as trying to change a radio station, grabbing a quick snack, or talking to passengers can cause you to lose control of your vehicle if you're not careful. Even using your car's hands-free features can cause you to be distracted.
If there are distractions in the car that you can't ignore, pull over and stop to address them before continuing on your road trip. Otherwise, limit your phone use to before and after you arrive at your destination. Better yet, look to turn your phone on Do Not Disturb mode to shut out any potentially distracting notifications or messages you may get while behind the wheel. 
Avoid Driving When Tired
It's understandable if you want to get in one last road trip before summer ends. It's also understandable that you'd rather get home sooner than later than spend another night paying for a hotel. But if you're driving when you're tired, you're putting yourself and others at risk. 
Tiredness slows your reflexes and makes it harder to process the information you take. Even if you're looking right at something like a car stalled on the side of the road, you may not process it as a hazard until it's too late if you aren't fully awake. If you're tired enough, you also risk falling asleep behind the wheel, which can be incredibly dangerous or even deadly. 
Follow Traffic Laws & Posted Signs
Traffic laws are put in place to protect you, not to make your trip more difficult. In addition to following the posted speed limit, obeying laws about using seatbelts, placing small children in car seats or booster seats, and what steps to take immediately following a collision are essential to staying safe on the road. 
Additionally, road signs are often used to warn drivers about hazards like steep inclines, sharp curves, areas prone to rock falls, and upcoming construction zones to be better prepared for the conditions ahead.
Watch Out For Bikes and Pedestrians
Summer is a time for people to enjoy the warm weather and have fun with friends. But, as summer draws close and school starts back up, kids start heading back to class and, like adults on their way to work, will often walk or bike when the weather is still nice. 
Make sure to keep a lookout for bikes and pedestrians, especially in neighborhoods near schools and other areas with high levels of foot traffic. Always double-check for bikes in the bike lane before turning and yield right of way to pedestrians crossing the street, whether the crosswalk is marked or not. 
Pack an Emergency Kit
While you always hope for the best, you should be prepared for the worst so you don't get caught off guard. Keeping an emergency kit prepared and packed in your car will ensure you have everything you need to troubleshoot your vehicle or keep you safe if you have to wait on a tow truck. 
Stay Safe & Save on Repairs with Endurance
Nothing replaces safe driving, but preventative maintenance can help ensure your vehicle is ready for whatever the road has in store. Especially towards the end of summer, ensuring your car has been checked after your summertime adventures can help you avoid a breakdown down the road in the fall and winter. But, while maintenance can help keep any vehicle road-ready, it can't prevent every breakdown. And if something happens and you need repairs, an Endurance auto protection plan can help cover the costs and get you back on the road fast.
Like a car's factory warranty, Endurance offers a variety of coverage plans that can help protect your car's vital components, like the engine, transmission and more, with plans starting as low as $79/month. Plus, regardless of your level of coverage, every Endurance plan automatically comes with extra perks like 24/7 roadside assistance with towing, trip interruption coverage, and rental car reimbursement to help you avoid any unexpected delays. And unlike coverage from automakers, Endurance keeps you covered everywhere you go as you'll be able to take your vehicle to any certified repair facility and ASE Certified mechanic of your choice, including your car's dealership. All you'd need to do is request your roadside assistance directly from your Endurance Mobile app, have your vehicle towed to the nearest shop of your choice and sit back while we work directly with them to get your car back up and running.
Don't wait to get the coverage your vehicle needs from unexpected breakdowns and expensive repair bills; request your free, no-obligation quote today. Or, to learn more about how Endurance can help you, give a member of the award-winning Endurance customer care team a call at (800) 253-8203. And if you want to find more about tips for safe driving or read fun and informative articles on car care, vehicle buying guides, maintenance tips and instructions, and even more, check out the Endurance blog.
More like this
Expert Auto Tips

With most states around the country getting colder, it's worth reminding yourself how to prepare your vehicle for the different seasons. Weather conditions play a major role in how a..

Read More

Expert Auto Tips

Being a car owner can be an incredibly rewarding experience, especially if you take pride in your vehicle's condition and performance. Cars that are well taken care of will generally..

Read More

Expert Auto Tips

No matter what kind of vehicle you own, staying on top of its care and maintenance should always be a top priority. Cars that are well taken care of and..

Read More