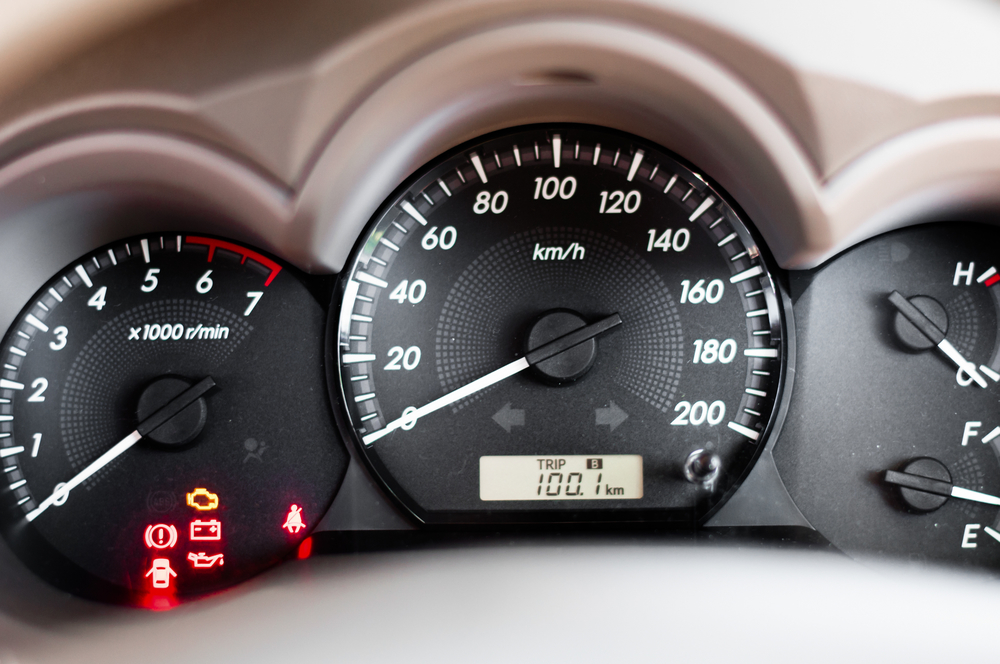 Most cars these days can make it upwards of 200,000 miles with regular maintenance and of course the service provided by an extended warranty or vehicle service contract. However, take it from us in the industry, many cars really weren't made to last that long and with good reason.
However, some cars will last you more than a lifetime. Getting a safe, reliable model in the first place, and properly maintaining it allows it to drive for the long haul.
At Endurance, we can't emphasize this enough: follow the maintenance schedule in your owner's manual, take care of minor problems as they arise, and as a bonus: keep it clean.
Not only will those actions allow you to qualify for coverage aka the "safety net" thereby lowering your cost of ownership, it's a good way to ensure maximum performance/reliability from your car. Respect your car and your car respects you.
Today we have listed cars we have known to be general safe bets at reaching 200,000 miles and beyond.
10 Cars That Can Generally Reach 200,000-Miles and Beyond:
Honda Accord
2016 Accord is very-likely vehicle to be able to hit 200,000 miles. Thanks to a combination of responsive handling and the 3.5-liter V6 has a mileage 30 mpg overall with its variable transmission. Honda has has since announced that the next generation will have an updated powertrain in 2017 but we can only imagine changes will be small.
Toyota Camry
So the Camry is a very smooth riding vehicle that has every convenience a driver could ask for at their fingertips. Why do we think it's ready for the long ride?  The recent model's Suspension changes made steadies their ride to almost  Bullet-Train smoothness with upgrades to isolated noise. Many customers note a real tight and responsive handling . The reliability comes from its 2.5-liter four-cylinder that delivers much power and returned a competitive 28mpg. There's even an option for a 3.5-liter and the  Hybrid gets an amazing 38 mpg overall.
Honda Odyssey
We think this is the most versatile and capable family car thanks to a uniquely generous packaging with responsive handling and a zippy ride— which is almost never the case for a minivan. IHowever, we really dig the 3.5-liter V6 and smooth six-speed automatic that delivers 21 mpg.
Honda Civic
Redesigned for 2016, with a much sportier body than the last few models, the Civic is back in earnest. It has been significantly improved, and is now a more substantial, refined, and capable car than ever before. The base engine is a 2.0-liter four-cylinder; a 1.5-liter turbo four-cylinder is available on the EX-T and Touring versions. We love how the variable transmission works with the turbo option.
Toyota Prius
The new Prius is longer, lower, wider and just better looking than the previous versions. We were really interested in the new platform with an independent rear suspension that contributes to more responsive handling and a steadier ride. However, we admit we were impressed with the upgraded engine, lighter hybrid system components, and battery cells with a higher energy density, the new Prius will have 10 percent better mileage than the last model. But seriously, we can't begin to understate the new aggressive styling and a more involving driving experience.
Toyota Sienna
Not to be outdone by Honda in the minivan segment, the Toyota Sienna is a sensible alternative even if it is nowhere near as engaging to drive. The handling is lackluster BUT the 3.5-liter V6 is remarkable and allows it to returns a respectable 20 mpg overall. Opt for the all-wheel-drive version. Reliability is merely  above average but it is the availability of all-wheel drive that gives it a plus one over the Honda Odyssey.
Honda CR-V
We think of the CR-V as one of the roomiest, most functional small SUVs. It may only pump out 185-hp, but the 2.4-liter four-cylinder and CVT returns 24 mpg overall. A stiff ride is made up for with responsive and secure handling.
Toyota Corolla
It may be the automotive equivalent to a pair of khakis but reliability is the word of the day and the Corolla can hit 32 mpg overall, and returns 43 mpg on the highway.
Toyota 4Runner
This is Toyota's toughest vehicle, built to withstand heavy off-roading adventures.  The roar of the  4.0-liter V6 is powerful and remarkably fuel-efficient. Now, since it is an off-roading car the ride is consistently unsettled with somewhat clumsy handling is clumsy. There are limited versions with a tighter suspension with somewhat better control but that makes the ride a bit stiffer.
Ford F-150
Ford's best-selling pickup truck comes with an all-aluminum body, which saves about 700 pounds over steel. But we actually admire the powertrain choices which include a 3.5-liter V6, 2.7- or 3.5-liter turbo V6s, and a 5.0-liter V8, each paired with a six-speed automatic. In terms of fuel economy, the 2.7 got 17 mpg overall, 1 mpg better than the turbo 3.5. The 2.7 also has a much quicker from 0 to 60 mph.
Many drivers operate under the assumption that they're car will only last until they decide they want to buy a new one. However, that's not always the case. Some cars were made to last and other's were not. And even if they are, proper maintenance and the money-saving safety net of an extended warranty is anything but a frivolous and unnecessary endeavor.
You bought that car to last, so let us help with that.
We love the listed vehicles and we believe in their reliability but we also believe in OUR ability to protect those cars, we believe in our service! However, most of all: we believe in giving our customers something affordable and useful.
Find out just how much you can save by giving us a call today. The process is extremely simple and we can give you a free quote in minutes!
More like this
Make/Model

As the world gradually transitions to renewable energy sources, the adoption of e-vehicles is on the rise, and Tesla has been leading the charge. Their range of electric cars is..

Read More

Make/Model

Originally formed from the remnants of the Henry Ford company, Cadillac is arguably the most quintessential American car brand in existence. Founded over 100 years ago, they were the first..

Read More

Make/Model

Buying a new car or a used car can be a tricky process. The choice of vehicles is almost endless, and while it can be tempting to go for the..

Read More