With the cost of a new car climbing higher and higher each year, even before the supply chain issues caused by the pandemic, purchasing a used car can often be a tremendous budget-friendly decision.
When you purchase a used car, however, it usually doesn't come with any vehicle protection, as it's likely past any powertrain or bumper-to-bumper warranty coverage the automaker or dealership gave it when it was brand new. The good thing is you can still get an extended auto warranty for used cars! But there is no simple answer about how much an extended warranty costs for a used car. Instead, to help you be better prepared when finding the right warranty provider and coverage for your vehicle, let's go over how each extended warranty for a used car's cost is determined.
How to Get the Best Price on an Extended Warranty
Whether it's an extension of your car's manufacturer's warranty coverage or a vehicle service contract (VSC) from a third-party provider like us at Endurance, there are several ways to help you get the best price on coverage for your vehicle:
Determine Accurate Mileage:

Having an accurate or at least very close estimate of your current odometer reading will ensure the most accurate pricing for your coverage. 

Have Your VIN Ready:

Your VIN or

Vehicle Identification Number

is a unique number your manufacturer gave to your car so it can easily be traced. Your VIN will be on all crucial purchasing paperwork, your

auto insurance

card, and even etched into your vehicle's dashboard or driver's side door. 

Ask About Discounts:

There are multiple discounts that drivers can qualify for, and it just takes a little digging to find them. The best way to obtain one is to ask and see what you qualify for.

Understand Coverage Details:

When choosing your coverage, it is essential to carefully review

the fine print of your

protection plan

or sample contract. The list of covered items,

exclusions

, and liability limits will be clearly printed, so take note. Most will also list any available

perks

or benefits, such as roadside assistance.

Purchase From a Reliable Provider:

The

best prices

are often at the best companies. Unlike

luxury vehicles

, where the "best of the best" reflects on the cost of your car, the

best-extended car warranty companies

will often have various

levels of coverage

at the lowest prices.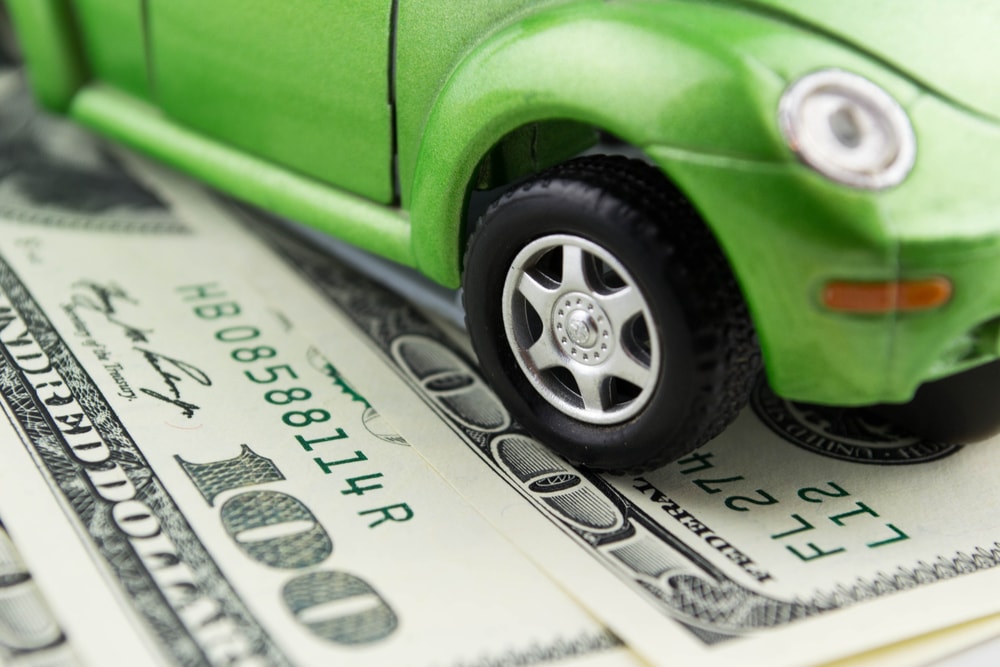 How Much Will an Extended Warranty for Used Cars Cost Me?
Typically, the average cost of an extended warranty for a used car ranges from $350 to $700 per year, but every car owner and policy is different. For example, some providers may require you to pay the full cost of coverage upfront, whereas others allow for monthly payments. Overall though, here are a few factors that help determine the price of a vehicle protection plan on a used vehicle:
Age/Mileage:

Typically,

coverage options

for

high-mileage vehicles

and older cars will have higher prices as they are more susceptible to repairs. Because of this, some providers may not even provide coverage to vehicles with over 150,000 miles or if they're over 15 years old. But this isn't always the case. It depends on the vehicle in question and the provider. For example,

at

Endurance

, we offer

comprehensive coverage

for vehicles up to 20 years old, regardless of mileage. 

Type of Vehicle:

Luxury vehicles

, like

BMWs

and

Mercedes-Benzs

, can be some of the most fun vehicles to drive, but they're also some of the least reliable cars on the road. Combined with the high costs of specialized parts and pieces, your

car repair bills

will likely cost more than those with a car from an

automaker

like

Ford

or Chevy. Due to this, most third-party

warranty providers

will often exclude coverage for these kinds of vehicles. If coverage is provided, like the coverage you can get with a Supreme for Highline Vehicles

protection plan

from

Endurance

, your policy will cost more than a standard make/model.

Deductible Amount:

Just like your

car insurance

, how much you pay for

extended warranty plans

or VSCs is determined by how much your

deductible

is. A

lower

deductible

will result in a higher overall cost to cover your vehicle, whereas a higher

deductible

will result in a lower overall price.
Whether you're looking for basic powertrain coverage or near bumper-to-bumper coverage, several factors will determine how much it will cost to protect your used vehicle. But while the above factors are some of the most important, they're not the only ones that can impact how much you pay. With Endurance, however, you can get customized coverage for your vehicle to help fit your needs and budget, including coverage starting as low as just $79 per month. To learn more, give our award-winning Endurance customer care team a call today.
After it is Paid Off, Will I Continue to be Charged for my Used Car Warranty?
At Endurance, your coverage is customized to fit your needs. Some customers pay for their policy in full when they enroll in our vehicle protection. Others take advantage of our 'no-fee' payment plans in 12 to 18-month payments, all with no fees or penalties. Either way, once your policy is paid, you no longer have to deal with any remaining payments apart from applicable deductibles. So if your policy is for five years, paying it off in less than two years means you're payment-free for the remaining three. 
Another great benefit of coverage from Endurance is that you can take your car to any certified mechanic or repair shop of your choice. Plus, no matter your plan, you'll automatically be able to enjoy peace of mind with a 30-day money-back guarantee. There are also complimentary benefits, including 24/7 roadside and towing services to take you to the nearest repair facility, rental car reimbursement and trip interruption coverage. Some Endurance plans can even help you save on routine maintenance costs.
You'll even get an entire year's worth of FREE Endurance Elite Benefits, including even more perks and savings, including collision discounts, key fob replacements, total loss protection and tire coverage. That's not all, as most Endurance plans are transferable, meaning you can use any active coverage to help upsell your vehicle should you ever look to sell it with your coverage still active.
FAQs: Used Car Extended Warranty Cost
Used car warranties can come with a lot of fine print to read through when it comes to coverage and cost, which is why reviewing some of the most frequently asked questions about them can help you:
What extended car warranty covers the most for the best price?
Endurance auto protection plans are available for a wide range of makes and models. For those looking for the most coverage possible, plans such as Superior and Supreme can help provide comprehensive coverage with just a small list of exclusions, giving you as close to a car's original bumper-to-bumper coverage as possible. 
Which previously-owned vehicles Endurance Warranty cover?
Whether it's your everyday Ford, Toyota, Chevy, Honda or almost any other make or model of vehicle, Endurance can get you covered. Even Canadian Grey Market vehicles, vehicles with a salvage or rebuilt title, and even commercially used vehicles, including those used by delivery and rideshare drivers, can find coverage. Plus, select high-end luxury vehicles from automakers like Jaguar, BMW, Audi and more can get covered from expensive and unexpected repairs with the Highline protection plan. 
How is the cost of an extended car warranty determined?
Many factors go into the cost of an extended warranty, such as the age of the vehicle, mileage, driving habits, and more. 
How does the cost differ between a factory warranty and 3rd party administrator?
The cost of extending your car's factory warranty with the automaker or dealership can be higher than that of a third-party provider like Endurance, Carchex, Carshield and more. This is mainly because the dealership or automaker often serves as a middleman; therefore, they want to profit somehow from your purchase. Endurance is a direct provider and develops our own coverage plans. Therefore we find a price that is best for you while still getting you the protection you need from unexpected repair costs.
How do I get a quote for an extended car warranty?
You can request a quote at the Endurance homepage by easily filling out your vehicle information, phone number, and email to get a free quote in as quick as minutes!
Get Award-Winning Coverage for Your Used Car with Endurance
Used cars are an excellent choice for any new or experienced car shoppers. But while they will cost less than a brand-new car, many won't come with an active factory warranty to protect you from repair costs. Luckily, with the right extended warranty or vehicle protection plan, you can rest easy knowing you and your car are covered from costly repair bills, but you have to know how much coverage will cost you.
When you have Endurance, however, you can be certain that a member of the award-winning Endurance team will be there to help craft a policy to fit your needs and budget. So whether you're looking for basic powertrain protection as low as $79 a month or near complete coverage for almost every part of your vehicle, Endurance has a plan for you. As a bonus, you'll also get complimentary benefits like roadside assistance plus a full year of FREE Elite Benefits for even more perks and savings.
Learn more about how Endurance can help you by calling us at (800) 253-8203 for a FREE quote or shop online today. You can also find even more answers to your biggest extended warranty FAQs, as well as articles on topics ranging from DIY maintenance tips, vehicle buying guides and much more by visiting the Endurance blog. 
More like this
Cost and Price

Online shopping has given consumers all around the world access to products that they may not have been able to acquire before. Online shopping has become so prevalent that over..

Read More

Cost and Price

If one thing's true about car ownership, it's that it doesn't come cheap. No matter what vehicle you own, whether a used or new car, maintenance fees and unexpected repairs..

Read More

Cost and Price

An extended car warranty provides new and used car buyers with a financial safety net against expensive car repairs due to mechanical breakdowns after a factory warranty expires. However, every..

Read More