With the cost of a new car climbing higher and higher each year, most of our country has chosen to purchase used cars instead.
When you purchase a used car, it usually doesn't come with any type of vehicle protection. The good thing is you can still get an extended warranty for used cars!
One of the most common questions that we are asked is the amount of money an extended warranty cost for used cars.
Unfortunately, there is no simple flat-rate answer, but we compiled information in this article to help you understand how each extended warranty for a used car's cost is determined.
How to Get the Best Price on an Extended Warranty
Determine Accurate Mileage. Having an accurate or at least very close estimate of your current odometer reading will ensure the most accurate pricing for your coverage
Have Your VIN Ready. Your VIN or Vehicle Identification Number is a unique number that your manufacturer gave to your car so it can easily be traced. Your VIN will be on all important purchasing paperwork, your auto insurance card, and even etched into the dashboard or driver's side door of your vehicle.
Ask About Discounts. There are multiple discounts that drivers can qualify for, and it just takes a little digging to find them. The best way to obtain one is to simply ask and see what you qualify for.
Understand Coverage Details. When choosing your coverage, it is important to use a careful eye when going over a protection plan or sample contract. The list of covered items, exclusions, the limits of liability will all be clearly printed, so take note.
Purchase From a Reliable Provider. The best prices are often at the best companies. Unlike luxury vehicles where the "best of the best" reflects on the cost of your car, the best-extended car warranty companies will often have the best variety of coverage plans at the lowest prices.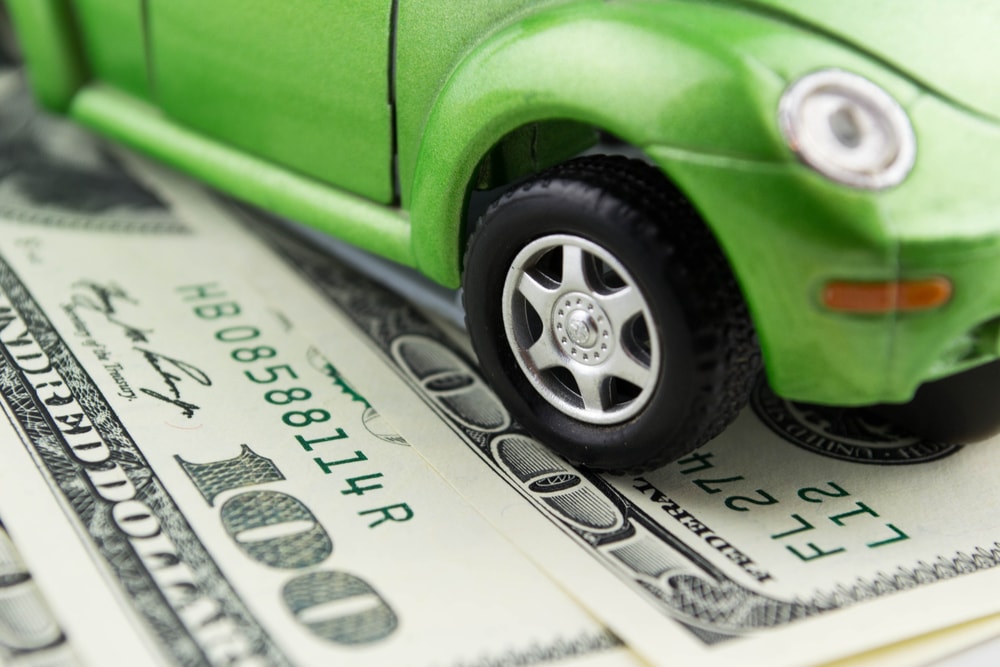 How Much Will an Extended Warranty for Used Cars Cost for Me?
For each person, the answer to this question will be different. The price of coverage is dependent on which driver and which vehicle is applying for the coverage. Typically, the average extended warranty for used cars ranges from $350-$700 per year, but every person and policy is different. Here are a few factors that help determine price:
Age/Mileage– Typically, cars with a higher age or mileage will have higher prices. But this isn't always the case. It depends on the vehicle in question. We provide affordable coverage to countless older vehicles.
Type of Vehicle– A BMW will most likely have a higher price than a Chevrolet would. A good way to look at it is the higher the price of the vehicle, the higher the policy price.
Deductible Amount– A lower deductible will result in a higher extended warranty for used cars cost. But a higher deductible will result in a lower extended warranty for used cars cost.

Just like your insurance, how much you pay is determined by how much your deductible is.
These are not the only factors that determine the price of a policy, but they are some of the most important. Talking to one of our customer service representatives can help you better estimate your actual cost.
After it is Paid Off, Will I Continue to be Charged for my Used Car Warranty?
Some customers choose to pay for their policy in full when they enroll in our vehicle protection. Others take advantage of our 'no-fee' payment plans.
We split up the cost of your coverage into 12 to 18-month payments and do not charge any fees or penalties.
When your policy is for 5-years, paying it off in 1 and ½ means you're payment-free for the remaining 3 and ½ years. Besides the deductible, if your policy is paid off, that's all you pay.
Instead of just "Waiting to see if something goes wrong," protect your investment with extended vehicle protection. You can't make payments on a repair, so lock in your affordable price and payment plan today!
FAQ's: Used Car Extended Warranty Cost
What extended car warranty covers the most for the best price?
Endurance offers four different coverage plans. The Supreme Plan covers everything from AC to turbo and supercharger, and the Select Premiere eliminates coverage on power items like brakes, gaskets, and steering. Our representatives suggest the right plan for you after taking your driving habits and car information into consideration.
Which previously-owned vehicles Endurance Warranty cover?
Our Learning Center includes blogs going over our plans for customers with Volvo, Nissan, Honda, Hyundai, and more! You can also speak to one of our representatives to see what plans you qualify for at Endurance.
How is the cost of an extended car warranty determined?
Many factors go into the cost of an extended warranty, such as the age of the vehicle, mileage, driving habits, and more. We ensure the plan you go with offers you total protection!
How does the cost differ between a factory warranty and 3rd party administrator?
The cost of a factory warranty can be higher than that of a 3rd party provider, just because they are often serving as a middle man; therefore, they are looking to profit somehow off your purchase. Endurance is a direct provider and develops its own plans. Therefore we find a price that is best for you while still getting you the protection you need.
How do I get a quote for an extended car warranty?
You can request a quote at the Endurance homepage by easily filling out your vehicle information, phone number, and email to get a free quote in as quick as minutes!
More like this
Cost and Price

Whether driving to work, running errands on the weekend or cruising down the highway on a road trip, the last thing anybody wants is to deal with an unexpected breakdown...

Read More

Cost and Price

When it comes to a perfect combination of convenience and adventure, few things come as close as having a car. After all, a car can get you there, whether it's..

Read More

Cost and Price

If you're a car buyer looking for a brand new vehicle, you've likely noticed that prices for new cars are higher than usual. Even the used car market has seen..

Read More