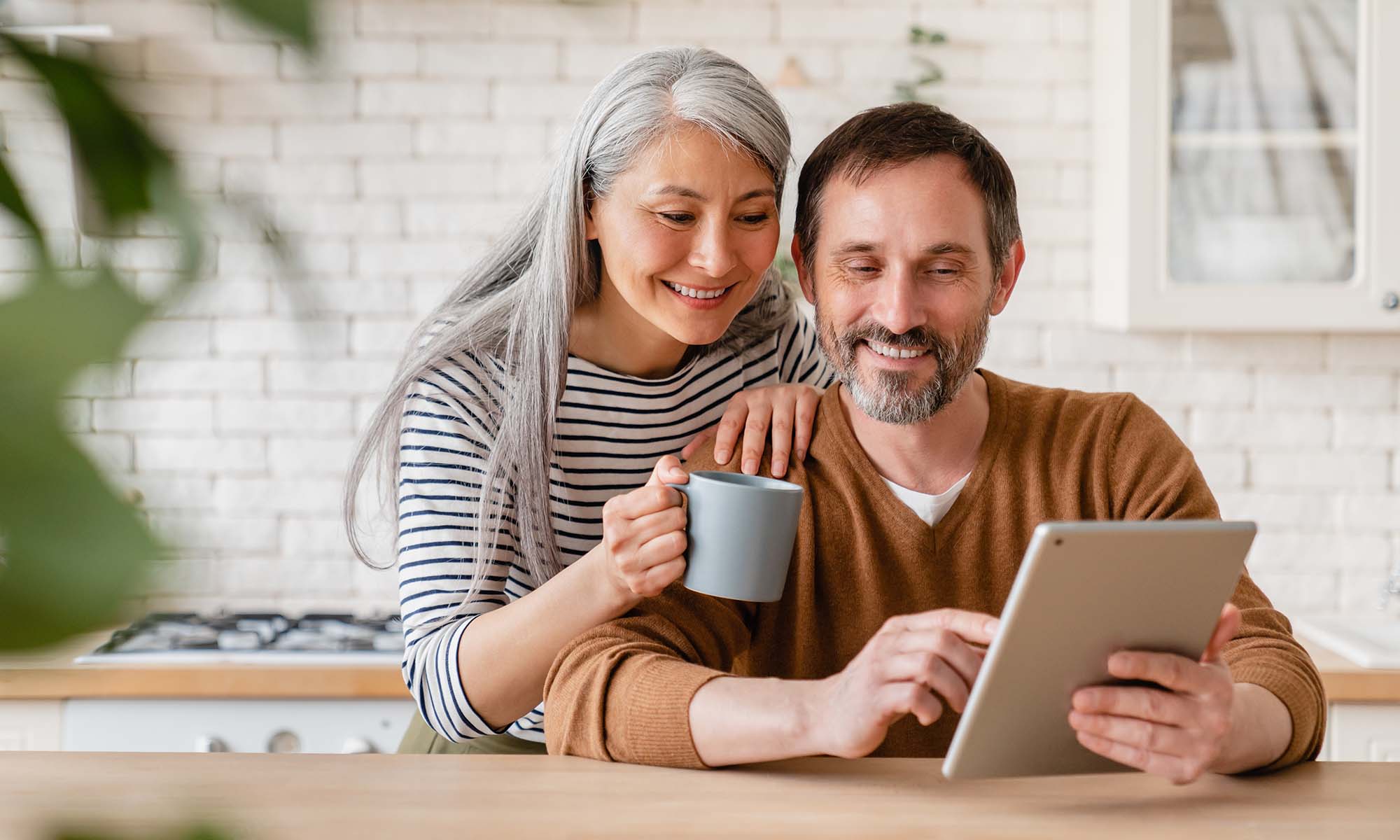 No matter how busy your life is and how many things you have going on, having a working and reliable vehicle makes everything easier. So whether you're off to work, the store or anywhere else any time of the year, if you can be sure that your car will start up every time you get behind the wheel and get you where you are going, your busy days will be much easier. 
But to help ensure that your car is ready to go every day, there are a few things you'll need to do as a car owner. First and foremost, regular maintenance is necessary for any new or used vehicle. This includes staying up-to-date on services like oil changes, tire rotations, and more to help keep your car in good condition and ready to go whenever you need it. 
For owners of brand new cars, you can also lean on the help of your active factory warranty should anything break down or go wrong with the vehicle. And if you have an older vehicle or recently purchased a used car, an extended warranty is one way to help protect your vehicle. But, with so many aftermarket warranty providers offering comprehensive coverage, finding the right one for you could be challenging. That's why taking the time to learn more about extended warranties and finding out what extended warranty is the best for you can help give you peace of mind while you're on the road. 
What are Extended Car Warranties?
When you purchase a new vehicle, it usually comes with a factory warranty that the manufacturer provides. This warranty—which you may see called a bumper-to-bumper warranty, a new vehicle limited warranty, a powertrain warranty, or even a combination of a few—is meant to protect you from problems that may arise due to issues at the factory or design flaws. Almost any vehicle repairs that have to be made through no fault of your own will generally be covered by the factory warranty and repaired at the dealership or a specifically authorized repair facility. 
But, regardless of what your automaker refers to their coverage as, most manufacturer's warranties on a new car are usually valid for three years or 36,000 miles to five years or 60,000 miles, whichever comes first. Some will last up to ten years and can have unlimited miles, depending on the automaker. Once that coverage ends, however, you would be responsible for paying any repair bills you may get. And because of this, most car manufacturers allow you to extend your initial warranty coverage with an extended warranty. However, while these warranties cover the same types of covered repairs and issues as your original coverage, they still may limit you to visiting the dealership or certain repair shops. You may also need to purchase extended coverage while your original warranty is still active. This means that if you wait too long or buy a used vehicle long past its coverage, you won't be able to purchase extended coverage from the automaker.
Instead, you can get coverage with an extended warranty from the manufacturer or a third-party provider. More specifically, the plans from third-party extended warranty providers are vehicle service contracts (VSCs), as only your car's original warranty provider can truly extend that coverage. But while these vehicle protection plans are a "warranty" by definition, they are almost always more comprehensive than the ones available from the manufacturer. They also often come with extra perks and benefits that you often won't find with original coverage. For example, with a plan from Endurance Warranty, you can take your car to any certified auto repair shop or mechanic of your choice, including the dealership. You'll also be able to enjoy services like 24/7 roadside assistance, rental car coverage and more just by being a customer.
However, while a factory and an extended warranty or VSC can help you as a car owner deal with car repairs, any vehicle protection plan like these will differ from any policy you'll get from a traditional car insurance company. More specifically, with car insurance, you are only covered if you need car repairs due to an accident or natural disaster or if your car was involved in a theft. 
Aren't Extended Auto Warranties Scams?
Many car owners may be apprehensive about getting an extended auto warranty, especially with people often associating them with being a scam. But the truth is very simple, extended warranties aren't scams, and with a vehicle protection plan from a reputable extended car warranty company, you can be absolutely positive that you're getting the best coverage for your vehicle.
But, as with any decision about your car, it's best to do your research and know what is available to you. For instance, while a vehicle protection plan may offer you a similar level of coverage as a factory warranty, it may include extras like 24/7 roadside service or trip interruption coverage that can make it well worth the cost. Other plans can even be tailored to meet your specific needs and budget, while some can give you a wide range of covered components and major systems, including the electrical system and more, with just a few exclusions. 
One of the ways to decide if a service plan provider is a good fit for you is to see how it stacks up against other companies. Plus, knowing what other peoples' experiences have been with each provider will let you know if they can get you the protection and service you need. So check websites like Consumer Affairs, the Better Business Bureau (BBB) and even Motor1 to see how different providers compare in terms of their coverage plans and service, including what they offer in terms of extra benefits. 
How to Find the Best Extended Car Warranty
There is a wide variety of third-party extended warranty providers, each with its own array of vehicle protection plans, meaning that finding the right one can be difficult without the right research. After all, every driver is different, and your priorities may not be the same as someone else's. Because of this, you must understand how different warranty providers compare and how you can benefit from them. 
One of the best ways to do this is to see what they offer and how they differentiate from each other in individual categories.  
Coverage Options
When searching for an extended warranty for your vehicle, you want to look for a provider with different plan options. The more plans a company offers, the more likely it will be that you can find one that is perfect for your car. Knowing what plans to look for can help you decide which provider is your best option. 
Protect My Car is a fairly established warranty provider that has been around since 2005. They offer three different coverage plans for drivers, including Supreme, Select, and Driveline. While these plans offer different levels of protection, your particular situation may require a type of coverage that doesn't fit into these three levels. 
Endurance Warranty is another vehicle protection plan provider that has a wide range of plans available. Overall, Endurance offers several vehicle protection plans, including Supreme, Superior, Select Premier, Secure Plus, and Secure. You'll also find the award-winning Advantage plan, which includes breakdown protection with savings of up to $3,500 in maintenance services like oil and filter changes and more, making it one of the only maintenance plans available at any warranty provider. It even comes with several other single-use services for even more coverage and savings, including a brake pad/shoe replacement, a battery replacement, cooling system maintenance and more.
However, while these plans are available, you can also personalize coverage specifically for your needs and budget, including getting near factory-like exclusionary coverage or basic powertrain coverage with monthly payments starting as low as $79. So no matter what kind of driving you do and your needs, Endurance has a plan for you. But, if you'd like to learn more, including how you can get flexible payment plans, just request a free quote.
Covered Vehicles
An important thing to remember when shopping for a vehicle protection plan is that not every car will be eligible for coverage. And with the price of vehicles going up all the time with no sign of coming down, many people are keeping their cars for longer. While this is an economically sound thing to do, it also means that many vehicles may not be included in different coverage plans, which is why reading the fine print is a must before you purchase any policy.
Autopom has been around since 2010, offering three levels of coverage to its customers. They may not be the best choice for older vehicles with high mileage, though, as they only offer coverage for cars up to 7 years old with 150,000 miles on them. If you have an older car than this, you may want to look elsewhere. 
Endurance offers coverage for much older, high-mileage vehicles than other providers, with some plans going as high as offering coverage for vehicles up to 20 years old regardless of how many miles they have. Or, with an Advantage plan, you can get coverage with no mileage limits, and it will even protect vehicles with a salvaged or rebuilt title, as well as Canadian Grey Market vehicles and those used for rideshare or delivery services. You can even get coverage for select high-end luxury vehicles, including those from automakers like Porsche, Mercedes-Benz, Audi, Jaguar and more, with the Highline plan, which is rare in the world of extended warranties and could be incredibly useful for a wide range of drivers.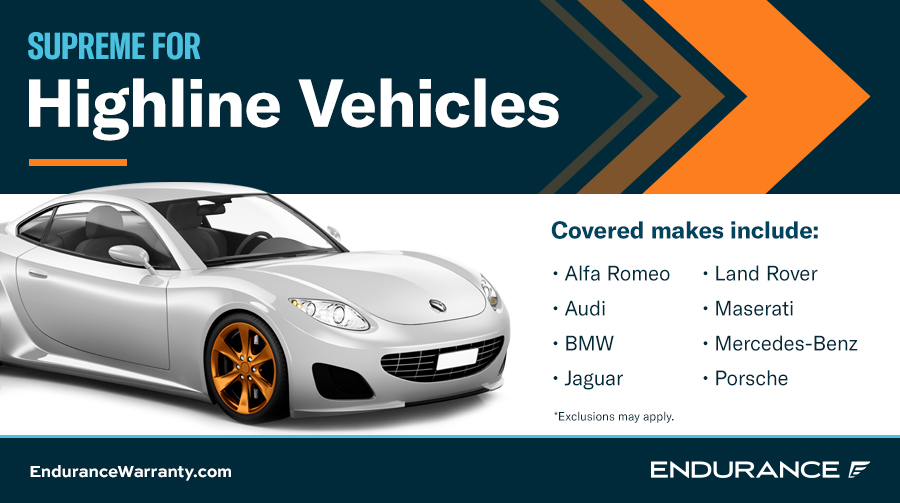 Extra Benefits
Whether you're a seasoned daily driver or you're a brand new driver, it is crucial that you feel safe and protected when you are on the road. And a car dealing with issues and needing repairs isn't going to make anyone feel safe. That's why choosing an extended warranty plan with added benefits and perks can give you the confidence you need when you are out on the road. But not all providers offer the same types of benefits or perks you might need to stay safe, so always check to see who offers what and how it can benefit you.
CARCHEX is one of the country's oldest and more well-known extended warranty providers. While they offer relatively comprehensive coverage, their benefits are not as far-reaching as other providers. They offer roadside assistance, including fuel delivery and locksmith service, but that is where the perks end. 
On the other hand, like CARCHEX, Endurance Warranty has been one of the oldest VSC providers. But unlike CARCHEX, Endurance plans come with several standard benefits, including 24/7 roadside assistance and towing, rental car reimbursements and trip interruption coverage. Plus, for a small activation fee, you can also get access to a full year of Endurance Elite Benefits, which include tire replacements and repairs, up to $500 in collision discounts, key fob replacements and even $1,000 in total loss protection if your vehicle is ever damaged beyond repair. So if you are looking for the best coverage on and off the road, Endurance could be your best option. 
Even better, unlike other extended car warranty providers, Endurance is a direct provider of our plans. This means Endurance can help you get more money for your car because if you're ever looking to sell your car while your Endurance coverage is still active, you can transfer your policy to the next owner. And that's not all, as you'll also have access to the Endurance Mobile app, where you can check your policy, request roadside assistance and more, all from the palm of your hand.
Customer Service
Customer service is another thing to look for in an extended warranty provider. After all, when the time comes for you to use your plan, you want to be sure that the customer service team will be there to assist you. A knowledgeable, communicative team will make all the difference when you need help with a claim or repair. 
CarShield is one of the more affordable protection plan providers on the market, and they are a good choice if you want to save money. When it comes to their customer service, though, many customers have reported issues with communication and the amount of time it takes to get their claims process taken care of. 
Endurance's award-winning customer service team is always on hand to help you file a claim or take advantage of your benefits. With a 4.1-star rating on Trustpilot and over 5,000 customer reviews, it's easy to see why customers are consistently impressed with how quickly their claims are taken care of and how dedicated the team is to responsiveness and ensuring their needs are met. But don't just take our word for it; here's what Nate, a real Endurance customer, had to say about their Endurance coverage:
Endurance Has Everything You Need to Protect Your Vehicle
Choosing the right extended warranty coverage for your vehicle can be a big decision, and you want to be sure that you know what to look for. By understanding what different providers offer, you can choose one that will give you the best service and comprehensive coverage. But for the most comprehensive plans in the industry, only Endurance can give you the peace of mind you're looking for when protecting your vehicle. 
​​With an Endurance vehicle protection plan, you can get award-winning coverage to meet your needs and budget. Or, if you have questions, like how the Advantage plan can help you save up to $3,500 in routine maintenance coverage or how to find comprehensive coverage for just $79 per month, you can speak directly with a member of the award-winning Endurance customer care team. 
Better still, whether you have Advantage, Secure, Supreme or any other Endurance plan, you will automatically be able to enjoy a 30-day money-back guarantee, along with 24/7 roadside assistance towing, trip interruption coverage and rental car reimbursements. Plus, for a small activation fee, you can even enjoy an entire year of Endurance Elite Benefits, including tire repairs or replacements, collision discounts, and other perks and savings.
To find more information on how an Endurance auto protection plan can help you, call us at (800) 253-8203 or request a free, no-obligation quote today. And by visiting the Endurance blog, you can find even more extended vehicle warranty comparisons and other articles on automotive topics like DIY maintenance tips, vehicle buying guides, and much more.
More like this
Comparisons

While owning a car is incredibly liberating, it doesn't come cheap. In August 2023, AAA announced that the average annual cost of running and maintaining a vehicle had just passed..

Read More

Comparisons

No matter what kind of car you drive, keeping it in good condition should be one of your top priorities. A vehicle that is well taken care of will last..

Read More

Comparisons

Buying a new or used car can be incredibly exciting, especially if you are buying something you have always dreamed of owning. No matter what kind of vehicle you purchase,..

Read More