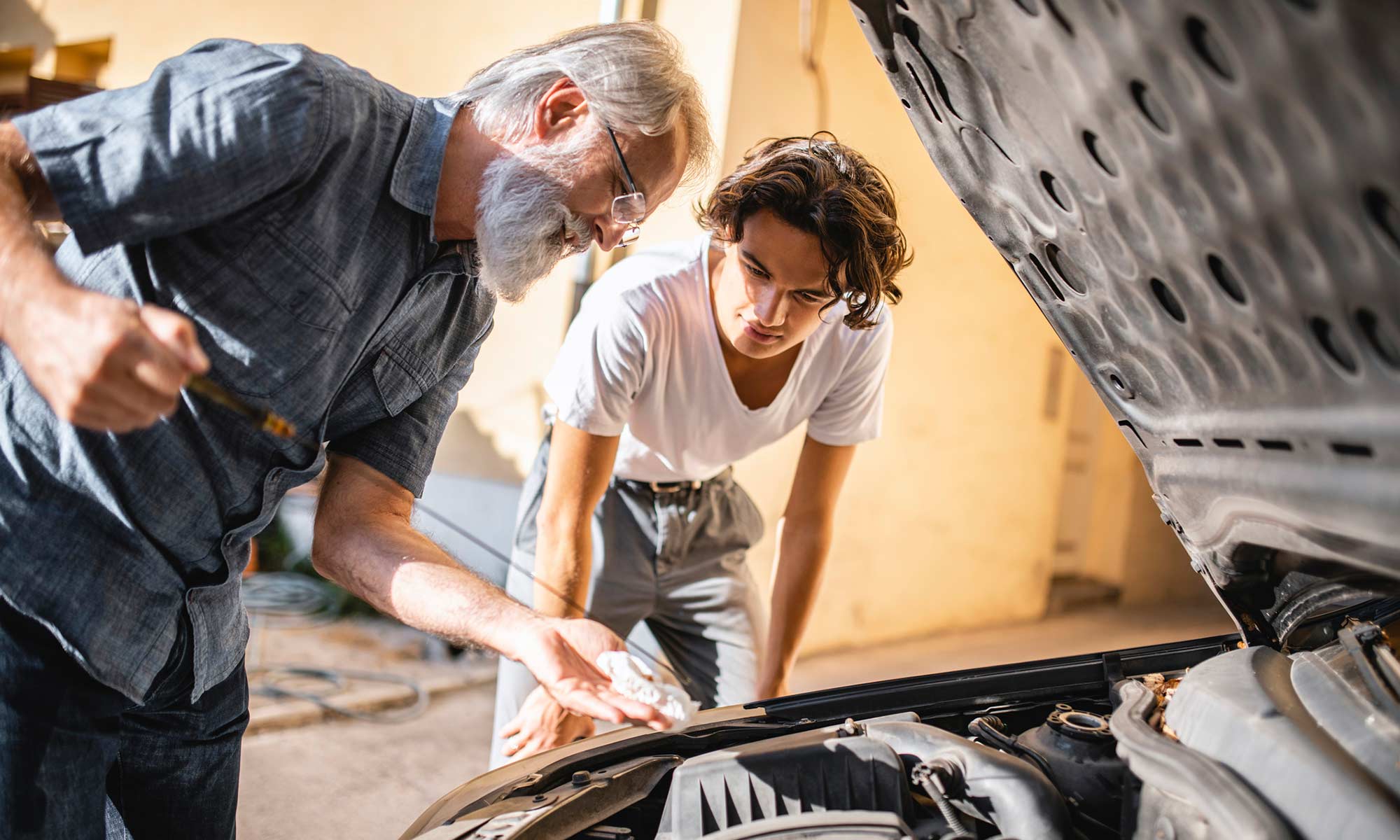 With high gas prices and the high cost of both new and used cars, learning how to save money with your vehicle should be a top priority. And while there may be a few ways to save when it comes to owning a vehicle, regular vehicle maintenance is the best way to avoid unexpected and expensive issues. 
In fact, not only does regular maintenance help you as a vehicle owner keep your car running for longer, many essential maintenance tasks require very little energy. They can even be done right at home, leaving no reason for them to be left unattended.
What Does "Regular Maintenance" Mean?
Before diving into how tackling regular maintenance will save you money, it's important to define the term. And to put it simply, regular maintenance means performing the various maintenance tasks your vehicle needs after a set period or miles driven to stay running for longer. More specifically, however, regular maintenance means following the recommended maintenance schedule provided by your car's manufacturer while also handling small tasks that keep a vehicle in working order.
This maintenance schedule, which you will often find in your owner's manual, may include various tune-ups and other minor (or major) services at important mileage milestones, such as every 15,000 miles, 30,000 miles, and 60,000 miles. In general, though, some of the most important maintenance tasks you need to do as part of your car's regular maintenance schedule will include: 
Oil Changes:

Follow the manufacturer guidelines for how often the oil needs to be replaced in your vehicle.

Tire Rotations:

Rotating your tires every 5,000 miles is a good rule of thumb, but this can vary by vehicle. This is an important step in extending the life of your tires by ensuring even wear on your treads.

Inspecting Tire Treads:

On that topic, taking a look at the treads of your tires is recommended to ensure your tires aren't going bald.

Looking at Tire Pressure:

One final task when inspecting your tires should be double-checking

tire pressure

manually or using your vehicle's computer to ensure they meet the manufacturer's recommended guidelines.

Inspect Brake Pads:

Generally, your brakes and pads should

last you around 20,000-30,000-miles

, but it's a good maintenance item to remember for those with slightly older vehicles.

Replacing Windshield Wiper Blades:

This is a simple yet crucial tip for those of you in wetter climates. Should you notice your

windshield wipers

no longer clean your windshield effectively, take the time to stop off at an

automotive

parts store to replace them.

Familiarizing Yourself with the Owner's Manual:

While you won't be physically working on your car with this, reading through

your owner's manual

to learn what type of maintenance your specific vehicle requires, as well as how often, should be a priority for you as a

car owner

.
The above are just common examples of what regular maintenance may look like when you own a vehicle. As mentioned, refer to your car's owner's manual or the manufacturer's website to learn about any specific maintenance tasks you may need to perform to help you avoid potentially bigger problems in the future.
How Regular Vehicle Maintenance Saves You Money
When dealing with both high gas prices and the high costs for both used and new car prices due to chip shortages and general supply chain issues, it's never been more important to save as much money as possible. Routine maintenance keeps the parts of your vehicle in better condition, which, in turn, keeps the larger parts of the vehicle that they make up functioning properly. In fact, with the right kind of maintenance, you can actually help improve your car's gas mileage on top of expanding its lifespan. 
However, while it's one thing to learn what regular vehicle maintenance is and looks like, understanding its importance from a cost-saving perspective can be difficult. So to help emphasize this, let's look at some potentially costly auto repairs for popular vehicles that may have been prevented or lessened through preventative maintenance:
When it comes to maintenance, an extended warranty or vehicle service contract can help you save even more on costly car repairs. Endurance's Advantage package combines both of these to maximize your protection and savings.
How Endurance Can Help You Save
The Advantage protection plan offered by Endurance Warranty is an industry-leaving coverage plan that combines comprehensive protection that can help you take care of your car with up to $3,500 in yearly maintenance benefits, including:
Up to $50 per oil/filter change (3x per year)
Up to $45 towards an engine diagnostic exam
Up to $25 towards an alignment check
Additionally, Advantage offers several single-use services during the life of the contract for even more savings, including:
Up to $100 towards a new vehicle battery
Up to $20 toward one set of windshield wiper blades
That's not all, as you can save on your vehicle's first three major service intervals with Advantage. This includes saving up to $25 towards your first, $45 for your second and $65 for your third service visit.
Combining these standout benefits will the all-around perks Advantage provides, you can rest easier knowing that you are saving time and money by protecting against unexpected breakdowns and costly repair bills. Plus, as an Endurance customer, you can take your vehicle to any certified mechanic or repair shop of your choice, meaning that no matter where you are, you can be confident Endurance will have you covered.
Save Money While Protecting Your Vehicle with Endurance
When it comes to avoiding having small problems turn into something bigger, regular car maintenance is often the best way to help you save on major repairs. But while many extended warranties or vehicle services contracts can help you save on costly breakdowns and repairs, only the Advantage protection plan from Endurance can do that AND help you save on your car's maintenance to help keep it running for years to come. 
But that's not all, as you can save even more just by being an Endurance customer, regardless of your coverage, thanks to perks like 24/7 roadside assistance and towing, trip interruption coverage and even rental car reimbursements. You'll also automatically be eligible for even more perks and savings like collision discounts and tire replacements or repairs, thanks to a full year's worth of Endurance Elite Benefits.
Save on your car's repair needs with Endurance by requesting a free quote today. Or, to learn even more about how Endurance can help you save, call the award-winning Endurance customer care team at (800) 253-8203. And don't forget to check out the Endurance blog to find even more ways you can save on your car, including expert maintenance tips, vehicle buying guides, extended warranty coverage comparisons and more. 
More like this
Finance

Calling the U.S. auto market of the past few years "unusual" is an understatement. The effects of the COVID-19 pandemic, manufacturing slow-downs, and low inventories have challenged car buyers. The..

Read More

Finance

For many car enthusiasts around the world, finally saving up enough money to purchase a luxury car is a huge goal in life. Whether that new car is manufactured by..

Read More

Finance

With the annual cost of car ownership only ever on the increase, it isn't surprising that so many drivers are investing in extended warranties. After all, why empty your wallet..

Read More