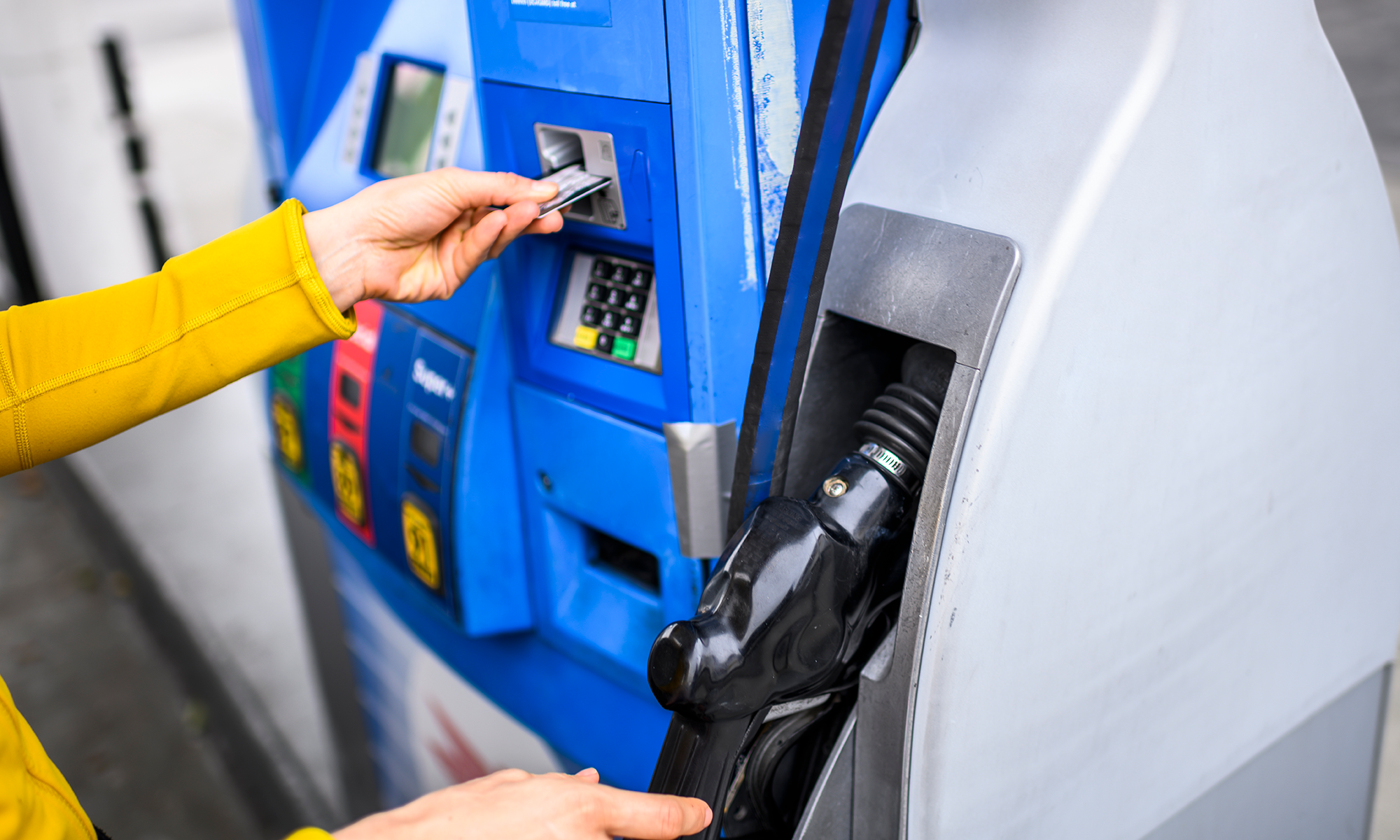 While gas prices have been declining since hitting record highs earlier this year, many Americans are still looking for ways to save on filling up their tanks without purchasing their own electric vehicle. And while some might be able to rely on public transportation, this is not always an option for everyone. 
But, following a few simple tips at the gas pump and even at home can help you save. 
How to Save on Gas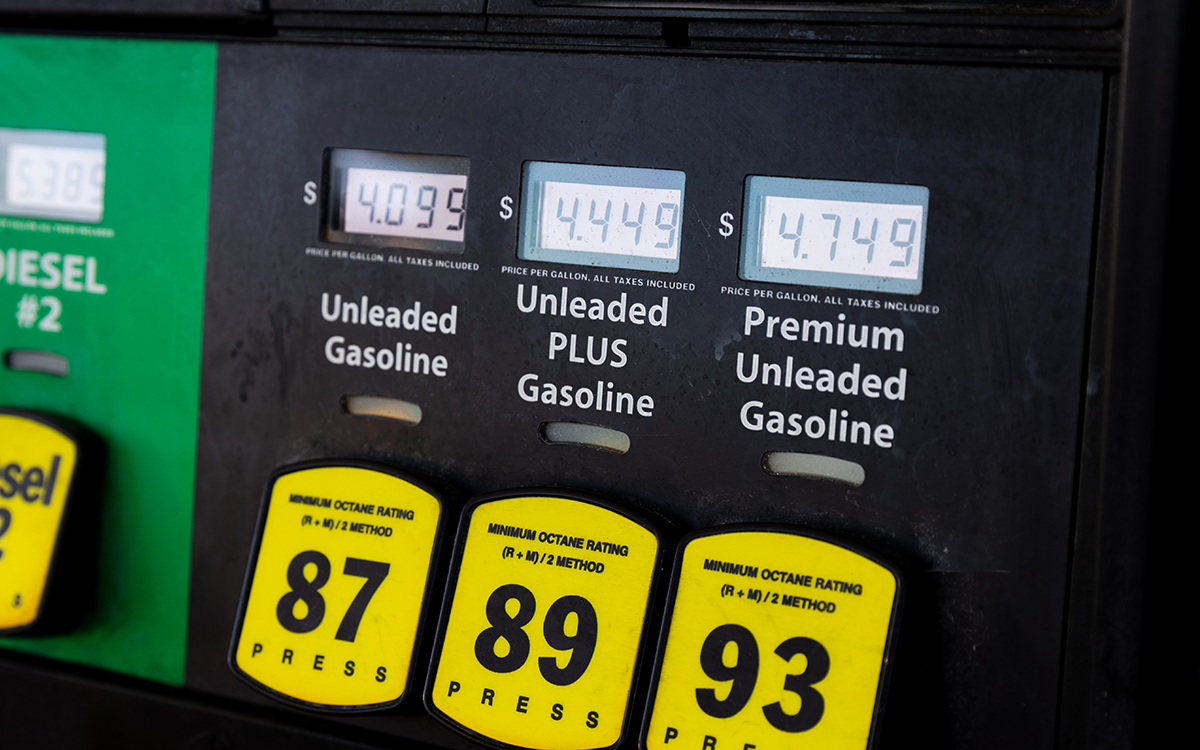 First, we will look at a few different ways you can save money when driving your vehicle or purchasing gas for your vehicle. 
Comparing Gas Prices with Apps
One of the most common ways many people save money on gas is by researching and comparing fuel prices in their area. After all, why would you want to fill up at a gas station that's a few cents higher for a gallon of gas when you can go a few blocks down the street and save a few bucks?
There are many different gas price comparison apps, such as GasBuddy, which allows you to see all the gas prices within a specific radius of your location. This will allow you to see where the cheapest gas is around you so you can save the most money.
Take Advantage of Reward Programs
Gas reward programs are a great way to get cash back on gas and grocery store purchases. Depending on the reward program, you can get cash back, discounts, gift cards and other rewards that help offset fuel costs.
Choose from popular rewards programs such as BPme Rewards, Exxon Mobil Reawrds+, Shell Fuel Rewards, Pilot Flying J Rewards, and many more. After all, if you purchase gas, you might as well be rewarded for it. You may find some credit card providers may offer rewards programs on gas purchases, helping you save even more at the pump. 
Keep Up with Maintenance
Your vehicle's gas mileage is determined by how efficiently your engine runs, aka your car's fuel efficiency. It's essential to keep up with your vehicle's maintenance schedule to help keep your engine running smoothly, which you can often find right in your car's owner's manual. There, you'll be able to see how often your automaker recommends maintenance services such as oil changes, air filter changes, tire rotations, and keeping your tire pressure (PSI) at the right level, all of which can help ensure your engine runs as efficiently as possible.
Other Ways To Save
While there are a few different ways to save on gas purchases, there are many other ways you can save money as a car owner. 
Hand Washing Your Car
While this may not be something most would consider "convenient," washing your car by hand can save you a couple of hundred dollars a year compared to paying for car washes. Hand washing also helps you to save money on future car repairs, as drive-through car washes can cause scratches on the surface of your paint. Knowing how to wash your car properly can protect your paint for years.
Plan an Efficient Route
Whether running around town or heading out for a road trip, planning the most efficient route can help you save money on gas, especially if you are dealing with frequent red lights and stop-and-go traffic. So while adding an extra mile or two may feel like it's taking you out of your way, you may actually use less gas overall, which can easily add up to some serious savings over time. To help, use apps like TripTik by AAA or Waze to help you find the best route for your next trip. Even better, look at carpooling with others whenever possible. 
Drive More Efficiently
When driving your vehicle, make sure you are driving efficiently to help minimize your fuel consumption. This may mean changing your driving habits entirely, as hard stops and quick accelerations can eat up gas and decrease your overall fuel mileage. Driving the speed limit, accelerating smoothly, "coasting" when able and coming to stops at a controlled pace can help you get the best fuel economy for your vehicle. It will also help to avoid idling in your vehicle, as you'll still be burning gas even if the car isn't moving. And while it may be tempting to roll the windows down and enjoy the breeze, especially in spring and summer, it can actually make your car less aerodynamic and thus, you burn more gas. Instead, crank up the A/C and roll the windows up, especially when taking longer trips. 
Also, believe it or not, but taking a short trip with a car can often eat more gas than a longer trip at highway speeds. So if you can, look at using public transportation or other means for shorter trips, like to the store or work.
Look at More Economical Ways of Travel
For those who have access to public transportation, this can be an easy way to save money on gas. Getting a bus pass or walking to work can be cheaper than driving your vehicle to work. When planning a road trip, you should calculate how much gas you think it will take to get to your destination and compare this to a bus ticket or plane ticket, as it may be cheaper to take a different form of transportation rather than drive.
Get an Extended Warranty
Lastly, getting an extended warranty can help save you thousands of dollars in unexpected repair bills. As cars age, parts fail, leaving you with large repair bills that might not come at the perfect time. An extended warranty helps protect you by offering coverage for various components on your vehicle. These warranties can be purchased in various configurations ranging from coverage for your expensive drivetrain components to comprehensive coverage that offers the same great protection found on your factory warranty. 
How Endurance Can Help You Save
While gas prices are at record highs, knowing a few basic tips to help you save at the pump can add up over time. But while these tips can help you save money on gas, they can also help to keep your vehicle running its best, helping you save in the long run by avoiding repairs from neglected maintenance. But even still, while you can do everything to maintain your car, sometimes parts fail without warning, leaving you with an unexpected repair bill on top of already expensive gas prices. Instead, get peace of mind when it comes to expensive repairs with the help of a vehicle protection plan from Endurance, including finding a plan that starts as low as just $79 per month.
Or, for even more coverage and savings, our Advantage plan can be a perfect choice. Along with covering expensive repair bills while also helping you save up to $3,500 in yearly maintenance services, including oil and filter changes, engine diagnostic exams, tire rotations, and much more at no additional charge. But that's not all, as Advantage customers will also receive several one-time services like cooling system maintenance, a battery replacement and more.
Don't wait until you're stuck with an expensive repair bill; protect your vehicle today by requesting your free, no-obligation quote. Or call the Endurance customer care team at (800) 253-8203 to learn more about how Endurance can help you save. And don't forget to check out even more informative and helpful articles to help you save even more as a car owner, as well as other articles on topics ranging from DIY maintenance how-tos, extended warranties coverage comparisons and much more by visiting the Endurance blog.
More like this
Finance

For many car enthusiasts around the world, finally saving up enough money to purchase a luxury car is a huge goal in life. Whether that new car is manufactured by..

Read More

Finance

With the annual cost of car ownership only ever on the increase, it isn't surprising that so many drivers are investing in extended warranties. After all, why empty your wallet..

Read More

Finance

Owning a car is a big financial responsibility, especially considering the annual upkeep costs. After adding up registration fees, insurance premiums, gas expenses, oil changes, tire rotations, and the decrease..

Read More