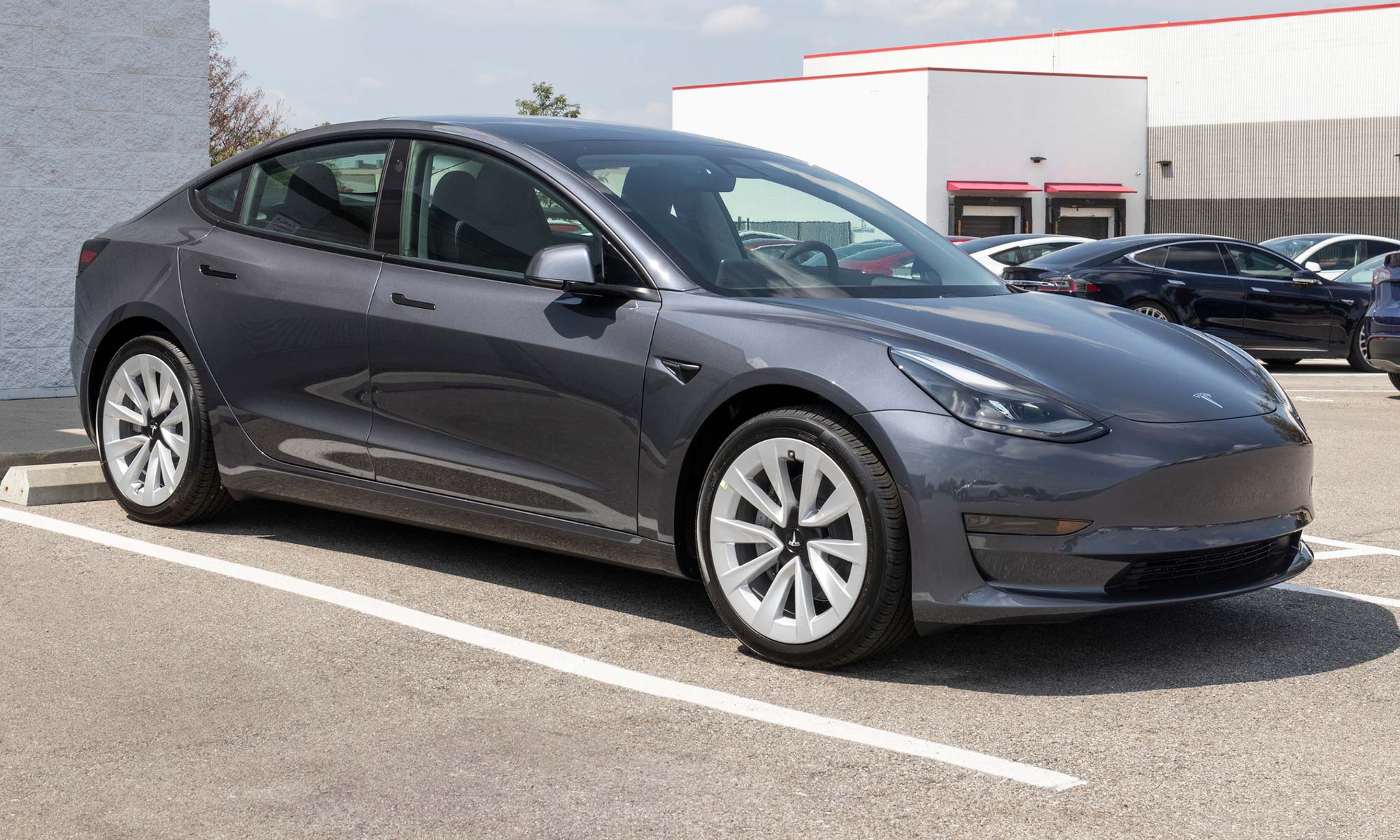 With the recent focus on reducing emissions and clean-air initiatives, hybrid and electric vehicles (EVs) are as popular as ever before. In the last few years, in particular, Tesla has exploded as an auto company thanks in part to this recent push for more environmentally friendly hybrids and EVs and their ability to combine long-range EV technology with sleek and stylish designs. Vehicles such as their flagship vehicles such as the Roadster and Tesla Model 3 have even helped pave the way for future electric vehicle manufacturers such as Rivian.
As the original giant in the EV field, it's no wonder that Tesla is now one of the most commonly seen auto brands on the road today. So if you're considering purchasing a new Tesla, such as the ever-popular Tesla Model 3, it's important to learn everything you can about it to help you determine if it may be the right vehicle for you.
History of Tesla
While originally founded in 2003 by Elon Musk, it took until 2008 for the first Tesla vehicle to be released: the Tesla Roadster. While only produced until 2012, the cutting-edge battery technology and electric powertrain of the Roadster helped pioneer the electric vehicle space that we see today.
Since the launch of the original Roadster, Tesla has been busy producing other models, such as the Model S, their first-ever premium all-electric sedan. In 2015, the Tesla Model X was released, boasting an excellent five-star safety rating across all categories as defined by the National Highway Traffic Safety Administration (NHTSA). However, while the Model X set records for its overall safety, owning a new Tesla was still relatively expensive for most due to the high costs of all-electric parts and replacing their long-range batteries.
To help break into the market for the ordinary consumer, Tesla introduced their lowered-priced model, the Tesla Model 3, in 2016. Even with their current selection of vehicles, such as the Model S, Model X and Model Y, the Model 3 is still a common sight on roads everywhere and is one of the most popular for first-time Tesla owners.
Who Could Benefit from a Tesla Model 3?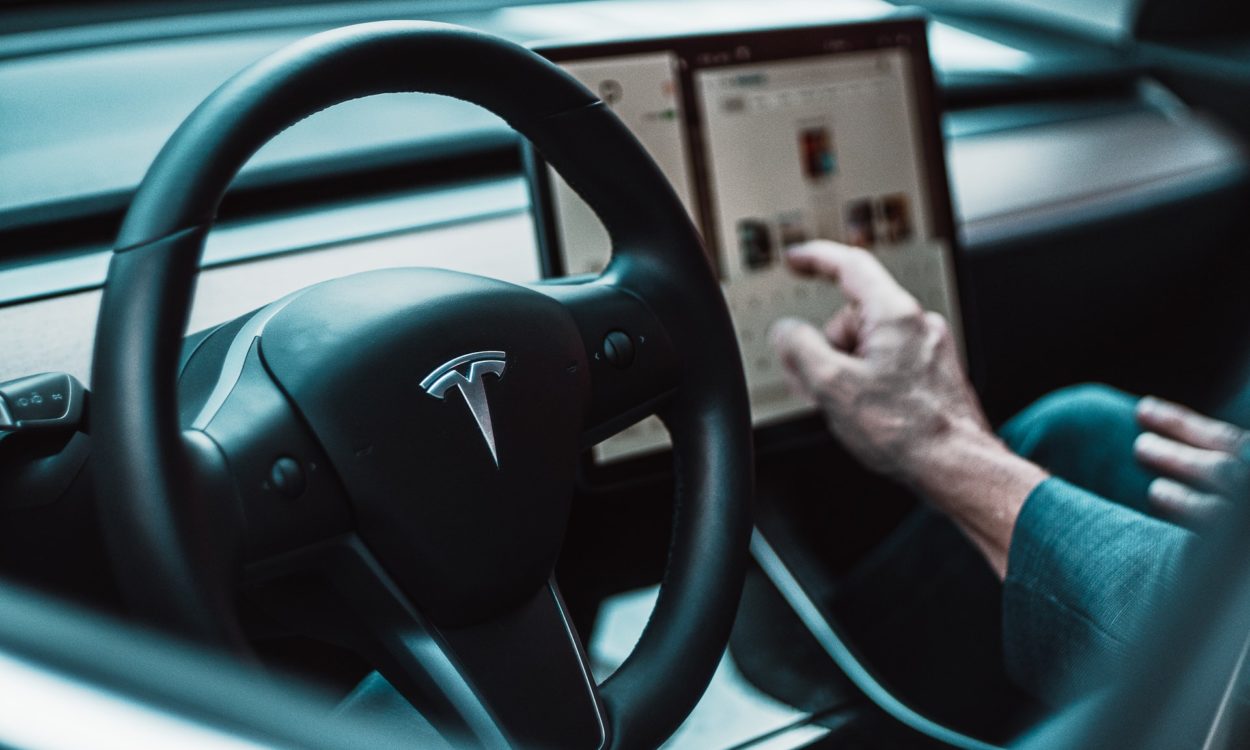 The Tesla Model 3 was designed to be a premium vehicle that the average consumer could afford. In total, the Model 3 is available with either a rear-wheel drive (RWD) or all-wheel drive (AWD) drivetrain and is an excellent choice for anybody looking for a high-end EV vehicle with luxury features, such as an autopilot mode, full self-driving capabilities and a 15-inch touchscreen display, all within a reasonable price range of $39,000 to $60,000 for the 2022 model year, according to Kelley Blue Book (KBB). This is a vast difference compared to other available Tesla models, such as the Model X ($98,940-$150,000) or the Model S ($89,990-$150,000). But, while its price is often an attractive selling point for those looking for a new electric car, there are a few other aspects of the Tesla buying experience that can appeal to some.
For example, Tesla does not sell their vehicles in the standard dealership format you may have been accustomed to when purchasing a new car. Instead, Tesla uses smaller showrooms with just a few vehicles and instead has the majority of orders taking place online, with the vehicle being delivered to a location of your choice, such as your driveway. This is an appealing feature to those who enjoy a simplistic car buying experience without dealing with the hassle of going through a dealership.
Lastly, as with the other electric or hybrid vehicles such as the Nissan LEAF, one of the most significant selling points for those considering a new Tesla Model 3 is no longer worrying about gasoline, thanks to its estimated battery range of 358 miles. However, while the Tesla Model 3 can help you save when it comes to no longer having to fill up at the pump, there are still several key maintenance issues that any new Tesla Model 3 owner should be aware of.
Common Tesla Model 3 Maintenance & Repairs
The Tesla Model 3, despite its more affordable cost, is still an EV and a luxury vehicle, which means that specific repair and maintenance costs could potentially be more than a standard gas-powered vehicle. But, while the overall cost of significant repairs can be more expensive than standard vehicles, Tesla owners won't have to worry about some of the more basic maintenance tasks car owners need to do, such as getting an oil change.
However, while you may not have to worry about some types of maintenance, it's still important for you as a Tesla owner to stay up-to-date on your Model 3's recommended maintenance schedule. This is a maintenance plan that is put out by Tesla and often found in your owner's manual and will include:
A tire rotation — every 6,250 miles
A brake caliper cleaning/lubrication — every 12,500 miles
A brake fluid check — every two years if necessary
A cabin air filter replacement — every two years
An A/C service — every six years
While the above maintenance items may not be expensive on their own, you could be left paying thousands in repair bills if you don't properly maintain your vehicle. And as Tesla vehicles still use specialty equipment and components that are not considered mainstream in the industry, you don't want to be caught paying for several repairs all at once. By properly following your Model 3's maintenance schedule, you can help to avoid any unexpected repairs or breakdowns that you otherwise may not have planned for.
A hybrid or electric vehicle's battery or battery pack is also one of the most expensive components to repair or replace on any vehicle. In fact, in 2021 alone, a Model 3's battery could have cost Tesla owners up to $16,000 to replace! Because of these high costs, it's crucial to keep specialty repairs like these in mind, however rare they may be, as they factor into the total potential cost of owning an electric vehicle.
It's also essential to check for any current or recent safety recalls, as these could often add to the number of potential issues you can face. For example, more than 475,000 Tesla Model 3 and Model S vehicles were subject to a recall as recently as December of 2021 due to issues with the rearview camera and trunk that could increase the risk of a crash.
Tesla Model 3 Safety Features
While recalls may impact some Teslas, what truly helps them stand out as an automaker are the safety features incorporated into vehicles such as the Model 3. Using a mix of active technology and structural engineering, Tesla has made its vehicles some of the safest on the road.
Some examples of these features include:
Impact absorbent chassis built to protect vehicle occupants and the battery
The location and weight of the battery pack helps to reduce the risk of a rollover while improving handling
Crumple zones to reduce danger for occupants in the event of a crash
Eight (8) cameras and 12 ultrasonic sensors provide the vehicle with 360-degree awareness
A forward collision and a blind spot collision warning system
A lane departure avoidance system
An automatic emergency braking system
Safety should always be a priority when shopping for a new vehicle, and the Tesla Model 3 is undoubtedly one of the safest vehicles on the road today.
Tesla Model 3 FAQs
Will the Tesla app connect to my vehicle?
Yes, the Tesla app for iOS and Android allows a Tesla owner to remotely connect and monitor their Tesla. Simply enter your Tesla email and password to get started connecting your vehicle. Tesla owners can also connect to the Powerwall in their home if they have opted to purchase one.
How do I learn more about the features of my Tesla?
The quickest way to learn more about the Tesla Model 3 is to visit the Tesla support page. These pages exist for all Tesla models and can help answer basic questions you may have regarding your vehicle.
Protect Your Vehicle with Endurance
No matter whether you have an EV, a plug-in hybrid or a gas-powered vehicle, it's important to stay up-to-date on all of its maintenance needs. For those with more standard vehicles, such as your typical Ford, Toyota, Honda or Hyundai, it's also essential to protect yourself and your vehicle from the cost of unexpected breakdowns and repairs. By having an auto protection plan from Endurance, you can rest easy knowing you're covered from issues and costs like these not covered by your typical auto insurance or mechanical breakdown insurance (MBI) policy.
You can even save up to $3,500 when it comes to your car, truck or SUV's regular maintenance needs such as up to three oil and filter changes, engine diagnostic exams and state safety inspection services and with Advantage, our most comprehensive protection package. Each Advantage package also comes with several other special, one-time services to give you even more coverage and savings, including a brake pad/shoe replacement, a front or rear wiper blade set replacement and a scheduled service coverage. Not only that, but Endurance customers also automatically receive 24/7 roadside assistance and other standard benefits when purchasing any Endurance plan.
You can even receive a full year of Endurance Elite Benefits, including extra perks such as key fob replacements, up to two tire repairs or replacements and collision discounts. Simply purchase an Endurance plan that fits your specific needs and budget, pay a small activation fee and enjoy your year's worth of Elite Benefits.
To get started learning more about how Endurance can help protect your vehicle, request a free quote or give us a call at 800-253-8203 to speak directly with an Endurance representative. Our Learning Center can also be a great place to find even more vehicle buying guides and other articles on topics such as expert auto tips, DIY how-tos and more.
More like this
Make/Model

As the world gradually transitions to renewable energy sources, the adoption of e-vehicles is on the rise, and Tesla has been leading the charge. Their range of electric cars is..

Read More

Make/Model

Originally formed from the remnants of the Henry Ford company, Cadillac is arguably the most quintessential American car brand in existence. Founded over 100 years ago, they were the first..

Read More

Make/Model

Buying a new car or a used car can be a tricky process. The choice of vehicles is almost endless, and while it can be tempting to go for the..

Read More