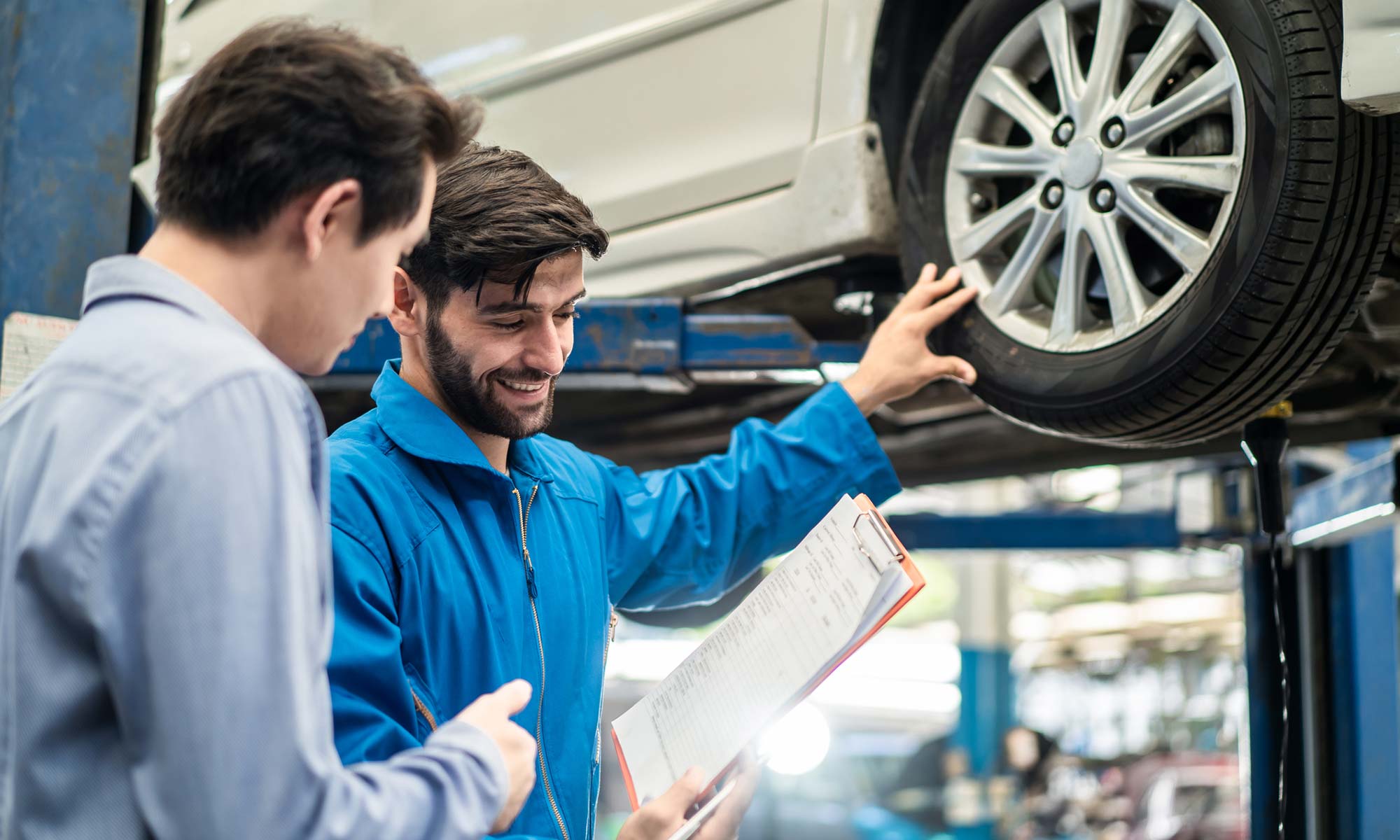 It's easy to get caught up in the thrill and excitement of purchasing a brand new vehicle. From searching, test driving, and finally signing off on the dotted line — there are many steps to complete before you can drive off in your car.
With the help of a manufacturer's warranty, potential repairs or breakdowns are likely the last things on your mind as you leave the dealership lot. However, most manufacturer warranties expire after a few years, typically lasting 3 years/36,000 miles or 5 years/60,000 miles. After your factory warranty runs out, you could be left paying for expensive repairs out-of-pocket. Also, if you've purchased a used vehicle, it's likely that the initial factory warranty on your car expired already.
No matter if your manufacturer warranty is expiring soon or has already, protect yourself and your wallet from future auto repair bills by purchasing an extended auto warranty.
What Is an Extended Auto Warranty?
An extended auto warranty, also known as a vehicle service contract (VSC), is a policy you can purchase after your vehicle's factory warranty expires to help protect you from paying expensive car repairs in the event a component of your vehicle fails. It is also important to remember that a VSC or any other extended car warranty is separate from an auto insurance plan. While both can help with a vehicle's repair costs, your auto insurance will only provide coverage for damages that occur due to an accident, theft, or inclement weather.
On the other hand, vehicle service contracts will help by paying for repairs caused by wear and tear damage or manufacturing faults for your vehicle's vital components, such as the engine or transmission. Generally, there are two main types of warranties you may see are:
Inclusionary:

These plans list the components that they cover. Coverage tends to be limited to the most vital vehicle components, such as the engine and transmission.

Exclusionary:

These plans are generally more comprehensive and offer coverage for everything except for components specifically listed as being excluded. You can read more about exclusionary coverage

here

.
Based on the type of plan you select, the parts covered under your policy will vary, so it is important to read the fine print carefully so you can understand why a specific vehicle service contract may be right for you. This includes learning about any benefits they may have or if any potential deductibles may apply.
Some vehicle service contracts, such as EnduranceAdvantage™, can also provide you with even more benefits on top of comprehensive vehicle coverage. With up to $3,500 in regular maintenance services included, you can rest easy knowing you can get oil and filter changes, tire rotations, and alignment checks at no additional cost to you. 
Factors to Consider When Choosing an Extended Auto Warranty
To help you make the right choice for you when selected an extended warranty or vehicle service contract, be sure to remember these five key factors:
Vehicle Make and Model
When searching for any type of auto protection, the most important factor to consider is the make and model of your vehicle. Some vehicles, such as the Ford F-150, are renowned for their reliability and durability, making them less likely to experience a breakdown as long as a regular maintenance schedule has been followed. Other vehicles, such as the 2019 Infiniti QX80, have had several recorded issues and recalls. Coverage providers also have to factor in the cost of parts and labor, which tend to be much higher on luxury and technology-laden cars.
Age and Mileage
Next to your vehicle's make/model, its age and mileage are critical in determining the type of warranty or service contract you should get. Newer vehicles with less mileage are less likely to need repairs, meaning they may qualify for lower coverage prices. While older vehicles or those with high mileages can provide cheaper alternatives to purchasing a new vehicle, they will have more wear and tear damage, making them more prone to potential breakdowns and costly repairs.
Avoid paying for repairs on your high-mileage vehicle with a plan such as EnduranceAdvantage Prime. Offering unlimited odometer mileage upon plan initiation for vehicles 20 years old or newer, you can keep your vehicle on the road for longer with comprehensive protection and up to $3,500 in maintenance coverages.
Vehicle Use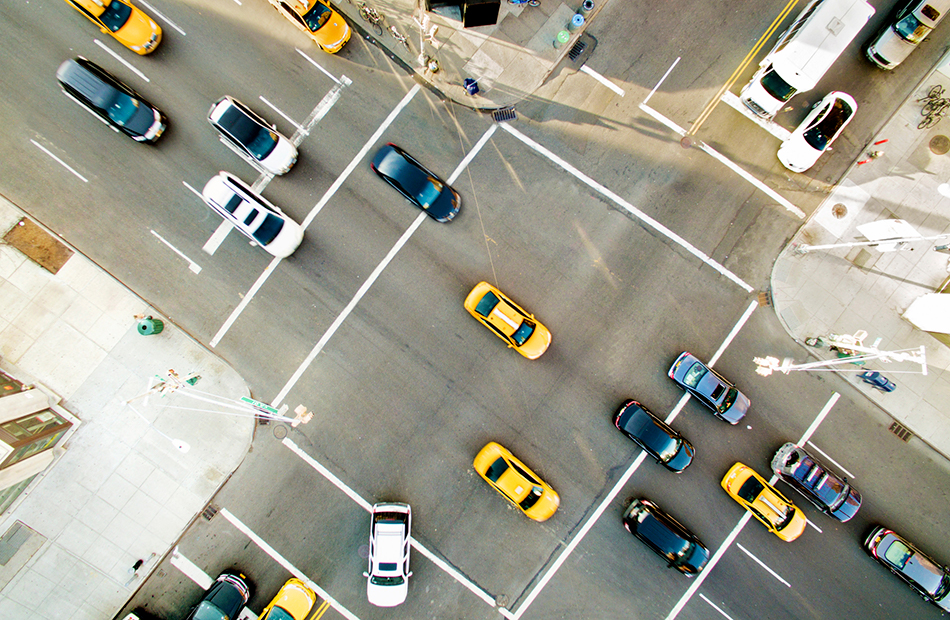 While a vehicle's overall mileage is a key factor to consider, it's also important to realize how that mileage was accrued. That's because whether you use your car, truck, or SUV for your daily commute or as just a weekend road trip vehicle can have a big impact on the amount of wear and tear you can expect and on which parts. 
Where a vehicle is primarily driven also matters regarding the type of VSC you should consider. Vehicles driven primarily in the city will experience more frequent stop-and-go traffic, putting more strain on essential components like your engine, brakes, or tires. Other uses will place particular strain on any vehicle—for example, if you're hauling heavy loads or driving on rough terrains, such as a truck used at a construction site.
Weather Conditions
Extreme temperatures can also have a big effect on vehicles—from the battery to the tires and the windshield. For car owners living in areas with high temperatures, such as the southwest, your vehicle may be more prone to issues such as overheating or a potential tire blowout. Frigid temperatures can also cause issues within a vehicle, such as a dead battery, broken wiper blades, or frozen fuel lines.
Your Budget
As with any major purchase, your budget inevitably comes into play, too, when you're choosing an extended warranty. Plans that offer the most comprehensive coverage will typically cost more than plans covering the most basic of vital components. Some extended warranty companies will also include additional savings in the form of benefits, which can help you determine the type of plan to choose.
These benefits can include:
Roadside assistance

Trip-interruption costs

 

Substitute transportation

Tire repair/replacements
At Endurance, we will work with you to find the right plan for you and your vehicle at pricing you can afford. Call 866-918-1438 for help choosing the right coverage for your needs and budget. Additionally, Endurance customers will also receive 1 year of FREE Elite Benefits by purchasing any protection plan with perks such as 24/7 roadside assistance, tire repairs/replacements, collision discounts, and more included.
Avoid Costly Repairs with These Tips
Tip 1: Stick To a Maintenance Schedule
The single most effective way to avoid costly trips to the repair shop, especially the most costly ones, is to take good care of your vehicle. To do this, follow your manufacturer's recommended maintenance schedule. If you are unsure of the proper schedule for your vehicle, your owner's manual can provide more details.
It's also essential to remember that if you have a vehicle service contract or an extended car warranty, failing to carry out routine maintenance can actually void your coverage plan.
Tip 2: Regular Deep Cleaning
It might seem like a luxury, but giving your car a deep clean, inside and out, can extend its overall life. Regular car washes can help maintain your car's paintwork, prevent rust, maximize its resale value, and more. If you include the engine and air vents in your deep clean, you could extend the life of important and expensive components, as well. However, be sure not to over-wash your vehicle, as too much cleaning can actually damage your vehicle.
Tip 3: Safety-First Storage
If you're not going to be using your car for a while, don't just leave it in the garage or on the drive and forget about it. How you prepare and store your vehicle makes a huge difference and can help save you a lot of money in repairs when you do want to use it.
Get Comprehensive Vehicle Protection with Endurance
Whether you are looking to purchase a new or used car, a vehicle service contract like EnduranceAdvantage can help you avoid the out-of-pocket expenses that can come with unexpected breakdowns and repairs. 
Each level of EnduranceAdvantage — Prime, Plus, and Preferred — comes with up to $3,500 in regular maintenance services, such as oil and filter changes, tire rotations, and more, along with other special, single-use services. Customers can also receive 1 year of FREE Endurance Elite Benefits for even more perks and savings with the purchase of any Endurance protection plan.
Request a free, no-obligation quote to learn more about any endurance protection plan. You can also check out more resources and informative articles on topics such as DIY maintenance tips, warranty comparisons, and more at our Learning Center.
More like this
Extended Warranty

The advantages of having an extended warranty can't be overstated when a surprise car repair pops up. Coverage can make a difference during a breakdown, thanks to protection against expensive..

Read More

Extended Warranty

Nothing beats being able to hit the open road and head wherever you like, whenever you like. Plenty of drivers fall in love with our vehicles, maintaining them with total..

Read More

Extended Warranty

There's a lot to get excited about buying a new or used car, but one feature that often gets overlooked is the manufacturer's warranty. Understanding this coverage helps owners maximize..

Read More