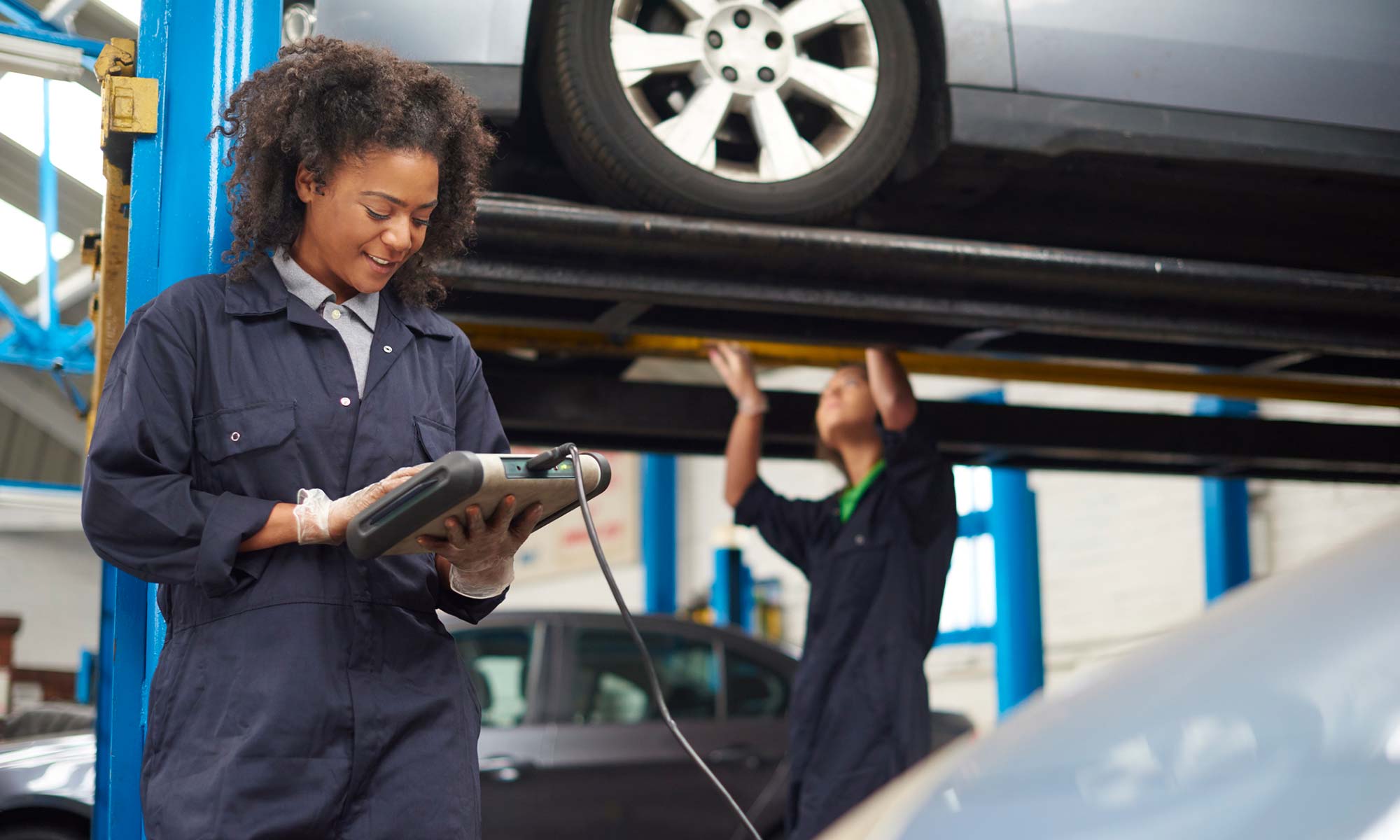 Whether you're looking forward to a summer road trip or a winter excursion, staying up to date on your car's preventative maintenance can help you avoid any unexpected and costly breakdowns while on the road. The proper vehicle service contract (VSC) can also help you avoid repair bills that your car insurance will not cover.
Keep your vehicle properly maintained and protected from high-cost repair bills with a protection plan like Advantage Plus. With comprehensive coverage for the unexpected and up to $3,500 in routine maintenance services, included at no additional cost to you, you'll have peace of mind that you're protected with Endurance.
Learn more about the Plus protection plan and each other level of Advantage coverage options below.
Advantage Protection Levels
With the Advantage protection plans from Endurance, you will have the choice of three different levels of protection for your vehicle — the Prime, Plus, and Preferred plans.
Whichever plan you choose with Advantage, you will get the following features standard: extensive component protection, maintenance coverage, unrivaled benefits, and eligibility. You can also receive up to one year of free Endurance Elite Benefits with any level of Advantage, or any of our other Endurance protection plans, for additional perks such as 24/7 roadside assistance, tire repairs/replacements, key fob replacements, and more at no extra cost.
To give you a better idea of what each plan will entail, let's take a closer look at each before we discuss the Plus plan in depth.
The Advantage Prime plan is ideal for daily drivers looking for an affordable protection plan while still providing extensive coverage for your vehicle's key components, such as the engine and transmission. The Prime plan is the most affordable plan of the three and offers comprehensive component coverage for vehicles 20 years old or newer, with unlimited odometer mileage upon plan initiation.
Like the Prime plan, the Advantage Plus plan is ideal for daily to moderate-use drivers looking for a more inclusive coverage option at a great price. Falling between the Prime and Preferred plans, the Plus plan will cover vehicles 15 years old or newer with up to 200,000 miles, with expanded parts coverage compared to the Prime plan. You can also remove the mileage restrictions on both the Plus and Preferred protection plans. However, vehicles used for commercial use are unable to combine this into their Plus policy.
The Advantage Preferred plan offers the most comprehensive protection on the market and is the ideal selection for drivers looking for the best protection available. The Preferred plan will cover vehicles 10 years old or newer with up to 150,000 miles, with seals and gaskets also included. The Preferred plan will allow you to worry less about your vehicle as most repairs will be covered with no out-of-pocket expense needed at the time of repairs.
Why Choose Advantage Plus?
There are several factors to take into consideration when choosing a suitable vehicle service contract for your vehicle. This can include price, coverage, and where you can take your vehicle to have the repair work done. With the Advantage Plus plan, you can be sure that you have comprehensive coverage for each of your vehicle's most vital components at a great price.
When selecting a vehicle service contract, remember to consider:
Price — With any Advantage Plus plan, you won't have to worry about unexpected repair bills while also sticking to your budget. Endurance also offers flexible payment plans and a 30-day money-back guarantee.
Coverage — The amount of coverage you get with your plan will directly reflect what component repairs you must pay for. With a Plus plan, you will get coverage for your vehicle's key components, plus additional parts not covered by the Prime plan. While the coverage will not be as comprehensive as the Preferred plan, it is still ideal for daily or moderate drivers looking for a great deal. You will also receive up to a year of free Endurance Elite Benefits, giving you even more savings and coverage with features such as offering up to $1,000 towards a replacement vehicle if yours is ever deemed a total loss, as well as other additional perks.
Repair Facilities — When shopping for vehicle protection plans, one of the most important things you will need to look for is where you can have your vehicle serviced. For dealership-backed protection plans, you will usually have to have the work done by the specific dealership you purchased the coverage from. At Endurance, you can take your car to your local certified mechanic or find one through our extensive partnership network. Simply take your vehicle to any certified repair facility, show them your Advantage Plus contract and sit back as we work directly with them to get your car fixed.
What Maintenance Benefits Are Included with Plus?
To ensure your vehicle runs at its best, following your vehicle's recommended maintenance schedule is important. If you are unfamiliar with your vehicle's recommended schedule, check your owner's manual for more information. Purchasing a Plus Protection plan from Endurance can also help you to avoid unexpected problems by offering you up to $3,500 in regular maintenance coverage by including the following services in each of their Advantage protection plans:
Yearly Regular Maintenance
Up to 3 Oil & Filter Changes
Engine Diagnostic Exam
Alignment Check
State Safety Inspection Services
Tire Rotation
Special, One-Time Services
Brake Pads/Shoe Replacement
Cooling System Maintenance
Front or Rear Wiper Blade Set Replacement
Battery Replacement
Scheduled Service Coverage
What Is Eligible for Coverage under Advantage Plus?
With many protection plans, there will be restrictions on what vehicles are covered under the plan. Advantage offers protection for a variety of vehicles and components, including the following:
Salvage/Rebuilt Vehicles — Where most companies decline coverage, Advantage Plus offers coverage for salvage/rebuilt vehicles.
Canadian Vehicles — If you are coming to the US from Canada with a Canadian Grey Market vehicle, you are eligible for all levels of coverage under Advantage. If your manufacturer's warranty does not transfer upon Entry to the US, Endurance will pick up that coverage.
Tire Height Modifications — Advantage is going to offer coverage on vehicles with tire modifications with no surcharge. However, you will be limited to up to 4-inches overall diameter increase over the manufacturer's specifications. You can find this on the vehicle's tire placard.
Lift Kits — Coverage is still eligible for your vehicle for those who have purchased a vehicle with a body or suspension lift. For a small fee, you can get coverage on a vehicle you plan on adding a body or suspension lift to up to 6-inches.
ABS Brakes — While the Prime plan covers the main components of a vehicle's brakes, the Plus plan also includes coverage for various components of an Anti-Lock Brake System (ABS), including the ABS control module, bump, sensors, accumulator, motor, and more.
Commercial Use — With more and more people using their vehicles for ride-sharing services such as Uber or Lyft, coverage can be hard to find. Advantage offers protection for sudden breakdowns that occur during work hours.
Technology — With more and more cars coming with high-tech options, it is important to keep coverage on these expensive components. You can add coverage to your Prime plan for your high-tech components such as backup cameras, sensors/perimeter warnings, and much more.
What Benefits Come Standard with Each Endurance Plan?
Each Endurance protection plan, including all three levels of Advantage, comes with standard benefits to ensure your vehicle gets the same great services no matter which coverage you choose:
24/7 Roadside Assistance — Vehicle problems and unexpected repairs never come at the right time. If you experience a breakdown away from home, Endurance will offer 24/7 roadside assistance. Whether it's a flat tire, a dead battery, or a missing key, we will make sure you always have a helping hand when something goes wrong with your vehicle.
Substitute Transportation — If your vehicle requires extensive or prolonged repairs, Endurance will offer you a rental car reimbursement from a licensed rental car company while repairs are completed.
Trip Interruption Coverage — If your vehicle breaks down over 100 miles away from your home, we will reimburse you for lodging and food for up to three days while your vehicle gets repaired.
Save Thousands on Repairs with Advantage
Save on future repair bills and essential maintenance services with the Advantage Plus protection plan. While some deductibles may still apply, the Advantage Plus protection plan can give you comprehensive coverage for your vehicle's most vital components like its engine or transmission, all at an affordable price, including up to $3,500 in regular maintenance coverages.
You can also receive a full year of Elite Benefits with the purchase of any Endurance auto protection plan. With additional Elite perks such as 24/7 roadside assistance and tire repair/replacement to go along with your comprehensive coverage, you can have more confidence for the road ahead.
Request a free, no-obligation quote for more information on Advantage or any of our protection plans. You can also visit our Endurance blog for additional driver resources on a number of topics, such as make/model comparisons, general car maintenance tips, FAQs, and more.
More like this
Endurance Info

An extended warranty is a great way to protect your used car after your expired factory warranty. With great coverage options, affordable deductibles, and an easy claims process, Endurance leads..

Read More

Endurance Info

Owning a car is like owning freedom. Nothing beats knowing that at any given moment, you can grab your keys and go almost anywhere you want. Unfortunately, however, vehicle ownership..

Read More

Endurance Info

No matter how you count it, $300 million is a lot of money. But this figure is even more significant when talking about extended car warranties. This amount is the..

Read More