Protect your vehicle with custom coverage from Endurance.
Shop Now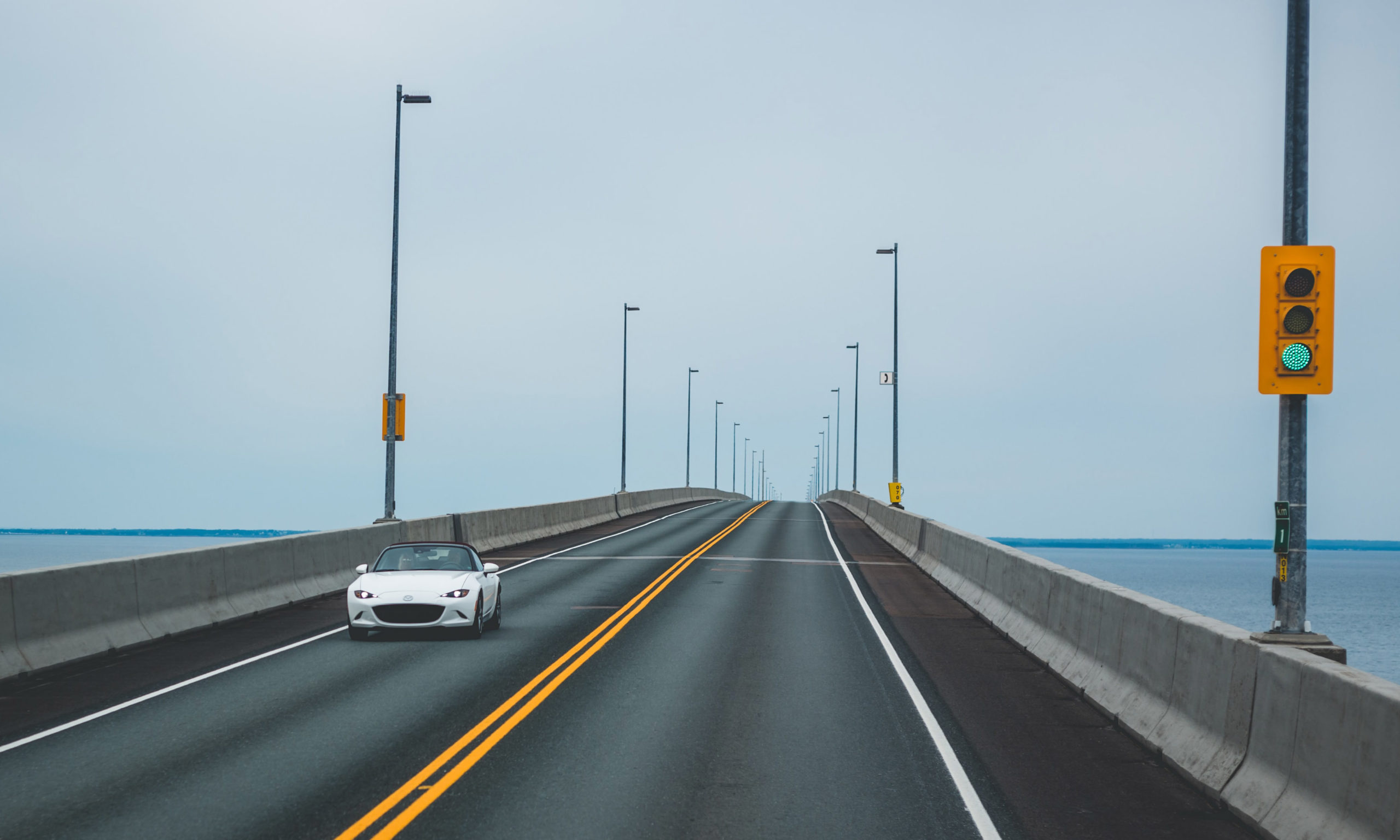 Having a working vehicle can help open you up to a wide world of opportunities. But while simply having a car can help get you from point A to point B, there is far more to owning a vehicle than just driving somewhere. In fact, regular maintenance, such as getting an oil change or rotating tires, is an important part of helping you stay safe while on the road. Even with great driving habits, failing to keep your vehicle up-to-date can lead you to countless problems in the future. It's also important to recognize the warning signs of potential issues, as this can help you save on the cost of auto repairs while also helping to save you from a potential accident.
One such example of how you can help protect yourself and your wallet is recognizing when you're driving with a set of worn brake pads.  
How Can You Tell if your Brake Pads are Worn?
Like many other vital components found in a vehicle, a working set of brake pads is one of the most important to have. Without brake pads, your car's brakes would be unable to properly stop your vehicle in time, increasing your risk of getting into a potentially serious accident. 
Before heading to your local mechanic for a potential brake pad replacement, we suggest running a quick test to see if your car is experiencing some of these issues when using your brakes.
Slow Response

– Take stock of your driving habits and try to be aware of how long it takes you to stop and how your car responds to pressing the brakes slowly. If your car's brake system isn't responding normally, the brake pads may be worn down or have other issues. Drivers who consistently

press on their brakes hard

when driving might expedite damage to their brake pads.

Soft Pedals

– Apply pressure to the brake pedal to see how much tension you experience. Worn brake pads tend to act more like a "sponge" that lacks any resistance when you step down on the brakes. If that's the case, then this might require a replacement. 

Vibrations

– Another way to test your brake system is by feeling vibrations when pressing down on the brake pedal. The vibrations indicate worn brake pads and could also signify the brake rotors are damaged. 

Loud Noises –

Brake pads provide a barrier to the friction of the mechanical brake components, so if you hear squeaking or grinding sounds when braking, that's a sign that your pads may be wearing down. This can also be a sign of accumulated dust, so if you hear any strange noises when you're braking, it's a pretty safe bet something's wrong, so you should have your car checked out right away. Many vehicles also have a brake pad "wear indicator" that will cause a loud squealing noise when worn out brake pads get to be about 2 millimeters thick. This noise will also only go away when you brake, so keep your ears open for this type of noise when driving.
If you notice any of these signs, or if you have a newer model that actually indicates brake problems on the dash, you should get it checked out as soon as possible. And, because your car's brakes and brake pads are "wear and tear" components, any problems you have won't be covered by an auto insurance policy. However, some mechanical breakdown insurance (MBI) policies can help cover your car's brakes and other key components, though it can only help cover the cost of repairs. That means any maintenance costs you have to help keep your car's brakes or brake pads in working order will be left to you unless you have a vehicle service contract like Advantage from Endurance. 
This comprehensive coverage package combines extensive breakdown protection for your vehicle's most vital components, including its brakes, engine, transmission and more, with up to $3,500 in unrivaled maintenance benefits not found with other vehicle service contracts or extended auto warranty providers. With Advantage, you can save on such essential services as tire rotations, alignment checks, state safety inspection services, engine diagnostic exams and more. Not only that, but each Advantage package also comes with a brake pad or shoe replacement, a battery replacement and other special, one-time services to help give you even more coverage and savings.
What To Do When You Have Worn Brake Pads
On average, brake pads need to be replaced every 30,000 miles unless stated otherwise on your owner's manual. But, while all vehicles should have their brake pads replaced at roughly the same intervals, they won't always cost the same as it will depend on your vehicle's specific make, model and age. However, most vehicle owners can expect this cost to range between $231 and $275.
Regardless of how much your specific vehicle's brake pads can cost, if you've noticed any of the signs of worn brake pads, make sure to do the following to ensure you aren't leaving yourself at risk for a potentially serious accident or costly repair. 
Get It Checked Immediately: 

Worn brake pads can eventually damage the rotors, causing them to need replacing. This is a more expensive replacement than just the brake pads alone. Take your car to

a certified repair facility

or

ASE Certified

technician to be checked out as soon as possible.

Don't Drive The Vehicle:

 If you have roadside assistance, such as 24/7 roadside assistance given to each Endurance customer for free, use it to take your vehicle to an auto repair shop. Worn brake pads can be cited as a reason for an accident if one occurs, leaving you as the driver at fault for any incidents. This can be a major strain on your pocketbook and cause your auto insurance rates to rise on top of needing your brake pads fixed or replaced.

Avoid Hard Braking:

 If you absolutely must drive the vehicle for a time before repair, be careful and try to account for the slower response time. Slamming repeatedly on the brakes causes your tires to get worn down, along with a host of other potential mechanical problems.
Get Protection From Auto Repair Bills with Endurance
Driving with worn brake pads is the last thing you should do if you want to keep your car on the road longer. It's also important to regularly maintain the other parts of your vehicle to help prevent any potential breakdowns or other repairs not covered by an insurance policy, as you could be left paying thousands out-of-pocket to get your vehicle back up and running.
With the Advantage auto protection plan, you can rest easy knowing you'll have comprehensive breakdown protection AND up to $3,500 in regular maintenance savings. That includes essential services like engine diagnostic exams, alignment checks, state safety inspections and more. Not to mention you'll also have the coverage of a brake pad or shoe replacement and over one-time services.
Owners of select luxury vehicles can also get peace of mind when it comes to comprehensive protection with the Highline protection plan. That includes vehicles from popular automakers such as BMW, Audi, Mercedes-Benz, and more under eight years old or have less than 80,000 miles. On top of that, Endurance customers will automatically receive several standard benefits whenever they purchase an Endurance plan, including 24/7 roadside assistance and rental car reimbursements. You'll even be eligible for a full year of Elite Benefits for even more perks and savings, including key fob replacements, collision discounts, up to two tire replacements or repairs and more for just a small $20 activation fee.
Get started protecting your vehicle today by requesting a free quote or giving our award-winning customer care team a call at (800) 253-8203. You can also find even more helpful and informative automotive articles by visiting the Endurance blog.  
More like this
Expert Auto Tips

In the summer season, many families get excited about heading outdoors and taking a vacation to get away in the warm weather. As this gets increasingly closer, a large majority..

Read More

Expert Auto Tips

As a driver, the last thing you need is for your car to break down on you while you are out on the road. However, cars are nothing more than..

Read More

Expert Auto Tips

Your car can be an excellent expression of who you are and what is important to you. This is especially true if you care about things like performance, speed, and..

Read More