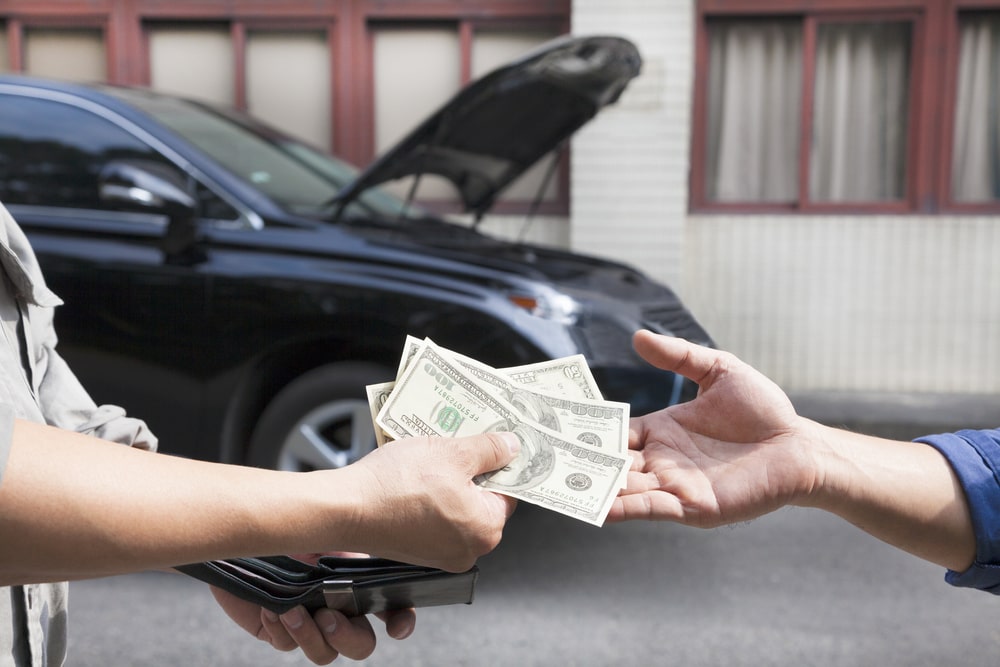 So all of a sudden your car has broken down, and now you're stuck with calling your roadside assistance and having it towed to a repair shop.
We at Endurance understand that drivers need the flexibility of taking their car to any licensed, affordable, reliable and trustworthy mechanic.
However, the above often leaves vehicle owners with either too many or not enough choices of where to get their vehicle repaired.
The other bad news is that most vehicle owners scouring for dealerships that will grace them with "courtesy" (or customary depending on the region of the US you're at) repairs will be left wanting.
We like to believe the average driver is smart (and if they're with us, chances are yes they are) but most still are not automotive savvy enough to know whether or not they truly require any repairs a mechanic is telling them about.
Want to Save THOUSANDS on Auto Repairs? Get Endurance!
FREE ONLINE QUOTE
Most drivers do what the shop tells them, and they hold their nose and pay that bill.
Gotcha.
Some auto repair shops are notorious for experiencing civil lawsuits and even at state and federal levels and the ones that do are almost always identified with cheating and "gotcha" strategies.
In this article we are going to explore common repair bill "gotcha" moments. In other words those times when you feel like you are possibly being charged too much on the most expensive and common repairs or for unneccesary ones.
Today you will learn everything you need to know about avoiding unnecessarily expensive repair costs:
The Difference Between Necessary And Unnecessary Repairs
How Vehicle Repairs Add Up Together
How To Deal With "Medium" Repair Bills
When Can You Say "No" To Repairs
How To Deal With Diagnostic Fees
How To Seek Out A Second Opinion On Your Car's Issues
How To Smell, Listen, Look At And Feel Your Car
How To Check Line Items
Using Online Tools
You will also learn how being protected by a vehicle service contract provider, like Endurance can provide you will additional coverage that will save you on those breakdown-related repairs.
Auto mechanics are paid via commission or work at an hourly rate. This ends up encouraging some to perform and charge for unnecessary repairs that can transform $40 routine oil changes into $600 tune-up bills.
Additionally, repair shops are the scorn of many for defaulting to "scare tactics" to sell something (Example:  "Well, you don't need to change your brake cushions. However, they are halfway used up. I think that's scary.")

The Difference Between Necessary And Unnecessary Repairs
We understand it can be troubling to separate what are hostile "gotcha" strategies from legitimate safety notices such as a vehicle with an open recall.
The fact of the matter is that no mechanic wants to make your car worse and put you or your family in danger.
The key is to stay distant and let cooler heads prevail.
How Vehicle Repairs Add Up Together
It is not the harbinger of doom for you to wind up overpaying for a repair sooner or later. Just don't let that become habit.
The real apocalyptic scenario leaves you burning through $1,000 or more and though time on repairs that may be quite basic.
AAA released a report claiming that the typical driver pays on average $766 every year on vehicle service and repairs. That number fluctuates depending on age and mileage.
IF you end up spending more than that, ask yourself and the shop why. But if your regular oil change and service ends up costing you $500 or more out the door, say goodbye to that shop: that's a deal breaker.
It's not you: it's them. You need more time to work on yourself and see what's out there.
How To Deal With Medium Repair Bills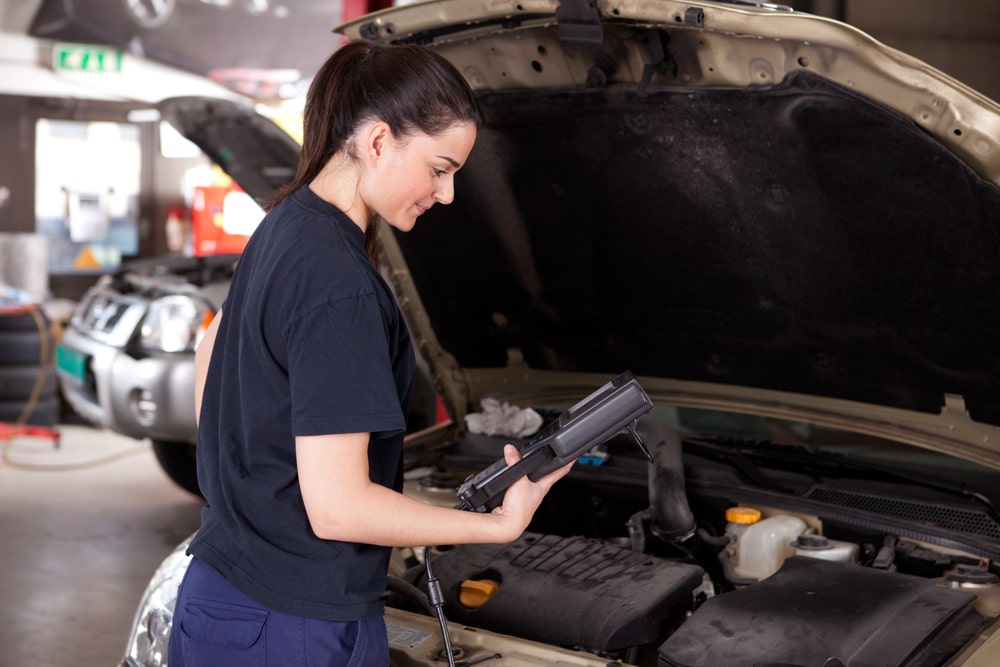 Transmission systems lock up, and engines can give up the ghost (as they say…well I'm saying it).
We at Endurance recognize that most repairs and breakdowns have as much to do with poor luck as poor car maintenance, so I'm not going to harp on the matter too much. It happens.
A repair tech at Edmunds.com wrote an article stating that most shops don't profit from the more costly and complex services.
The real money is in all the small things. Say it ain't so. All those repairs that are simple and should be possible ASAP are where shops add in extra charges.
You might not even need those repairs yet.
When Can You Say No To Repairs
"You should get this dealt with now."
Should you?
Do you truly need that *looks at bill* transmission flush?
Know the difference between advice from shops and recommendations from the manufacturer.
The guideline is this: the manufacturer is right. Most automakers publish everything you need in the manual and on their OFFICIAL websites.
How To Deal With Diagnostic Fees
We get this question a lot in customer service and live chat: do we cover the "diagnostic fee?"
We do not, unfortunately, and this is an essential part of the process.
You can still save money on this, however.
Since most diagnosis only takes at most an hour or two to analyze a repair issue, you can do this on your own.
Not a gearhead? No problem.
There are tools and gadgets available to consumers to connect the car to a computer and get an accurate diagnosis in mere seconds.
Want to Save THOUSANDS on Auto Repairs? Get Endurance!
FREE ONLINE QUOTE
How To Seek Out A Second Opinion On Your Car's Issues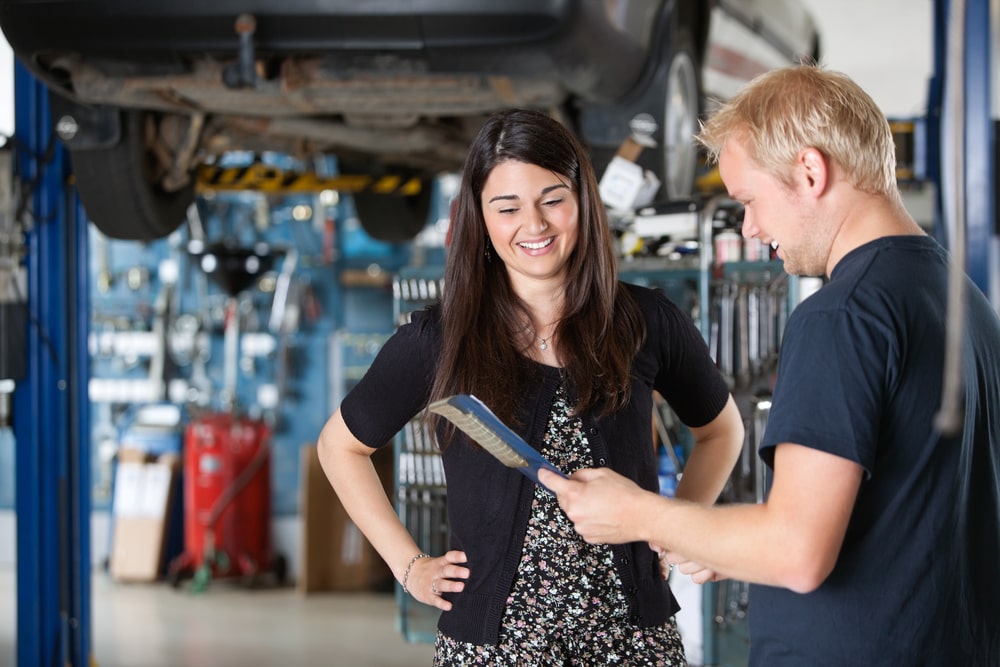 Most vehicle brake repairs can be straightforward, others are downright shady (brake cushion swaps) to the truly bank-breaking (rotor and caliper resets).
Too many shops claim that you require the more costly work, but chances are you only need the less expensive options.
The truth when it comes to brakes is that they can be repaired rather than outright replaced altogether.
OK an exception: eventually you will need to get that brake system replaced.
In that case, to be sure to go to another shop and for another diagnosis. The more quotes you have, the better.
How To Smell, Listen, Look At And Feel Your Car
This is critical to avoid gotcha tactics. Have a genuine relationship with your car. It's not just a tool it's a companion.
In the immortal words of action star Jason Statham "Respect the car, and the car respects you."
Stop all music and devices in your car
Take a good look across every millimeter of it at it
Smell it & feel it
Listen to the sounds it makes
Your car might be trying to tell you something.
Do you hear monster noises when you use the brakes? Take it to a shop for a diagnosis before a relatively modest repair becomes a much more costly repair.
Do you see a puddle in your parking space or garage? Call roadside assistance.
Notice something strange when you turn it off? Open the hood and glance around.
Feel a drop in performance when you hit the pedal on an interstate? Or do you notice a decrease in gas mileage? Take it to a shop.
The easiest and best way to stop yourself from overpaying is to deal with car issues as early as possible. You should be able to drive to the shop not merely get towed there because by then…it might be too late.

How To Check Line Items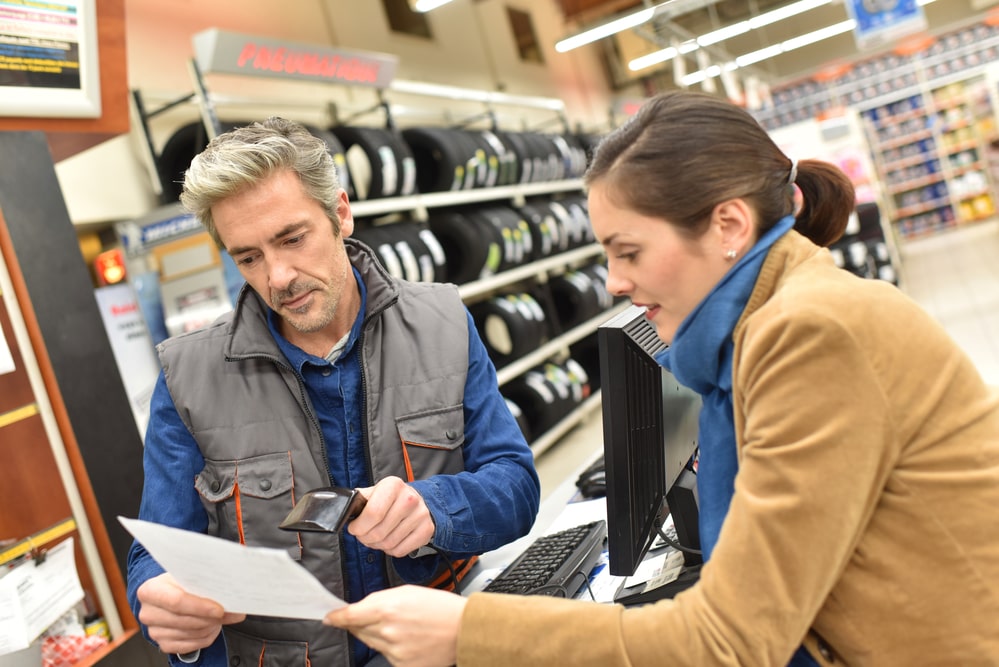 There was a piece by Popular Mechanics where a writer met an unknown repair tech, and there was a fascinating story about how some shops include inconvenient expenses like "shop supplies."
At worst that meant you were just charged for the old cloth a repairman used.
Don't hesitate to ask more questions and seriously challenge the shop on these charges. Things can get heated, but the shop knows what they are doing.
Using Online Tools
There is a nearly endless well of resources that can provide you with estimated and average repair costs in your neck of the woods.
Consumer Reports has this; so does RepairPal.com.
KEEP IN MIND that none of these are fixed 100% guaranteed prices. These are meant to give you an *idea* of what you could pay, not exactly what that amount will be.
You should also remember that if a quote seems a lot lower than the one the shop gave you, ask around to check.
Even if you follow our advice protect yourself from repair bill gotchas, you should look into a vehicle service contract, so an expensive repair doesn't transform into a harsh and costly chore.
Want to Save THOUSANDS on Auto Repairs? Get Endurance!
FREE ONLINE QUOTE
HOW VEHICLE PROTECTION SAVES YOU ON REPAIRS
With coverage in the form of a vehicle service contract, your car will be financially covered in the case of major or individual parts breakdown.
A vehicle service contract from a provider like us, Endurance, is often commonly referred to as an extended auto warranty.
These contracts allow you to find any affordable, reliable and trustworthy mechanic of your choice. That means your network for the repair and replacement of big-ticket items in your car is wide open beyond your dealer's service center.
The way this coverage works is simple: when your car is diagnosed making the repairs, the auto repair facility will contact Endurance in order to report that a claim needs to be filed before repairs are made.
We will work directly with shops and pay directly for any repairs we covered. We will also work on your behalf to ensure that you are not being asked to purchase any repairs your car does not need, nor are being overcharged for those you do.
At most, you are responsible for the deductible included in your plan. These plans' deductibles typically range between $50 and $100. Meanwhile some of our plans will offer $0 deductible.
Just picture staring at intimidating breakdown repair bills but then only having to pay about $100!
ADDED BENEFITS OF EXTENDED VEHICLE PROTECTION
If you are on this page, you are already taking the steps a smart customer should and would.
As such, you know that when you take better care you take of your car: it will last much longer.
That is why many vehicle owners prefer to commit themselves to the manufacturer's recommended maintenance schedule.
Endurance highly recommends that drivers not only follow their manufacturer's maintenance but save the necessary documents too. We also encourage all vehicle owners to go above and beyond the automakers' recommendations.

ENDURANCE CAN OFFER PEACE OF MIND EVEN IN THE FACE OF BREAKDOWN REPAIRS
We all know that experiencing a vehicle breakdown is one of the top most stressful events any vehicle owner could face. However, with a coverage plan from Endurance when your powertrain warranty expires, you will be able to save yourself plenty of hassle.
Every Endurance powertrain protection plan includes:
Flexible coverage terms potentially up to 10 years or 150,000 miles or more!
Accepted by any ASE Certified Mechanic, not just the dealership.
Payment options and plans that can fit any budget.
Award-winning customer service to assist you when you need it.
24/7 Roadside Assistance for complete peace of mind behind-the-wheel.
Claims paid directly to the repair centers, no reimbursement required.
A risk-free 30-day trial period with a money-back guarantee.
We at Endurance are fully aware that most vehicle owners are never quite fully prepared spend hundreds or thousands of dollars for car repairs. That is why we created our protection plans.
VEHICLE SERVICE CONTRACTS ARE THE EASIEST WAY TO SAVE MONEY ON CAR REPAIRS
Think of a vehicle service contract as a way to pre-paying for your inevitable car repairs below the typical costs. In some situations this level of coverage can prevent you paying out of pocket expenses on breakdown repair bills altogether.
And if your car qualifies for more coverage than just the powertrain components, a protection plan from Endurance could cover repairs (including parts & labor) for the following components (and more):
Air Conditioner
Brake Systems
Cooling System
Electronic Components
Front & Rear Suspension
Fuel System
Transfer Unit
Turbocharger / Supercharger
Want to Save THOUSANDS on Auto Repairs? Get Endurance!
FREE ONLINE QUOTE
IN CONCLUSION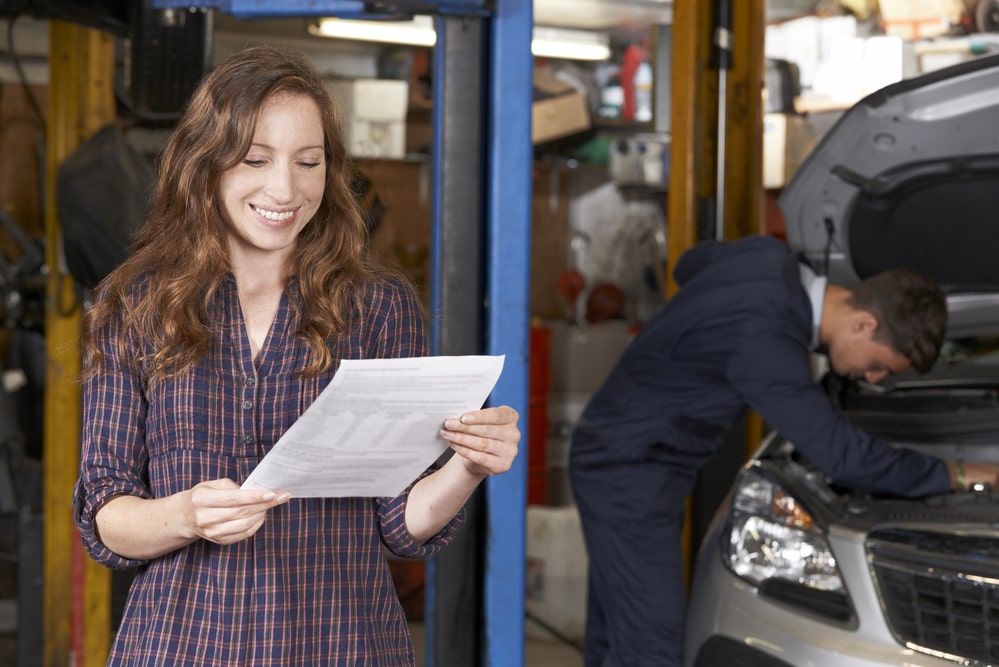 With every protection plan from Endurance, we will be there for you every step of the way.
Our award-winning customer service is here to assist you via e-mail, web, or telephone. It is our priority to resolve any issue or answer any question you may have.
As we mentioned above every single Endurance plan gives you access to around the clock roadside assistance. Together with access to any ASE certified repair facility in United States or Canada you can continue to find ways to save money and avoid those pesky repair bill "gotcha" moments.
Adding a vehicle service contract to protect your car is a huge decision for any and all of car owners. Don't wait until it's too late. Rather than waiting for a pricey repair bills, protect your car AND your wallet with Endurance!

*A Vehicle Service Contract (VSC) is often referred to as an "extended auto warranty", but is not a warranty.  A VSC does, however, provide repair coverage for your vehicle after the manufacturer's warranty expires. A VSC is a contract between you and an administrator that states what's a covered repair and what's not. Endurance is an administrator of VSCs and does not sell warranties.*
More like this
Extended Warranty

The advantages of having an extended warranty can't be overstated when a surprise car repair pops up. Coverage can make a difference during a breakdown, thanks to protection against expensive..

Read More

Extended Warranty

Nothing beats being able to hit the open road and head wherever you like, whenever you like. Plenty of drivers fall in love with our vehicles, maintaining them with total..

Read More

Extended Warranty

There's a lot to get excited about buying a new or used car, but one feature that often gets overlooked is the manufacturer's warranty. Understanding this coverage helps owners maximize..

Read More