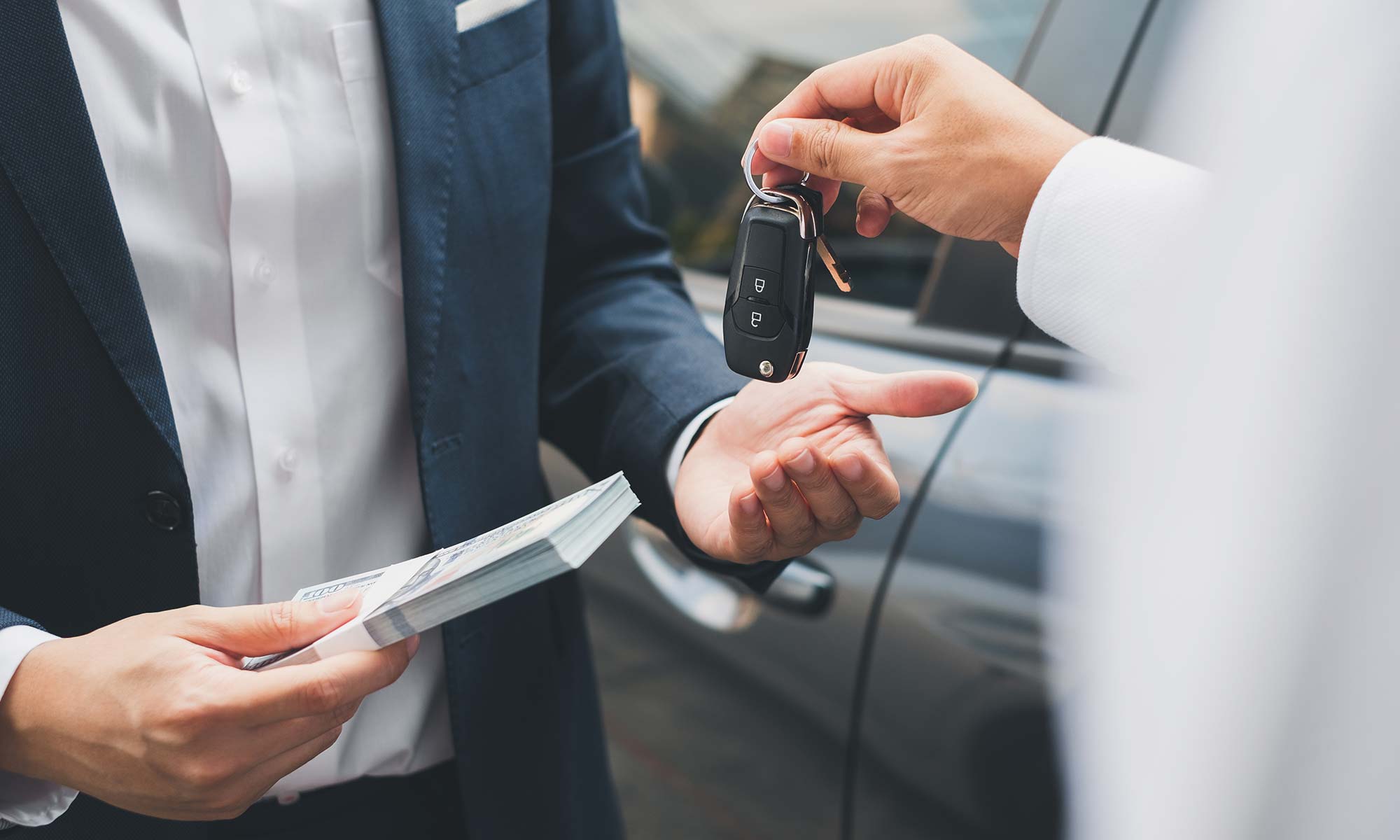 Whether buying a house, a car or any other major purchase, there are a few things you should always do. For example, knowing more about what you're buying is always a must. However, while you may have a good idea of what you should be doing before making a purchase, there are bound to be some things you should avoid, like not buying the first thing you see or ensuring that it fits your needs (or even budget).
This also holds true when purchasing a vehicle service contract because purchasing the wrong plan could leave you without the protection your car needs. That's why understanding the dos and don'ts of purchasing a vehicle service contract and learning more about how they can help you can ensure you and your vehicle get the coverage you need.
What Are Vehicle Service Contracts?
When understanding the dos and don'ts of a vehicle service contract, you first have to know what exactly they are. Thankfully, it's quite simple, as a vehicle service contract is just an industry term used for an extended car warranty provided to you by anyone other than your automaker. It mainly has to do with definitions. Specifically, while similar, only the person or company that gave a brand new car its original factory warranty can be the one to "extend it." However, while it may not be an extended warranty by definition, a vehicle service contract can provide the same great coverage when your vehicle needs repairs. 
The Dos and Don'ts of Purchasing a Vehicle Service Contract
Familiarizing yourself with the basic dos and don'ts before you purchase an extended warranty or vehicle service contract can help ensure you're not getting stuck with coverage that can't help you.
DO:
Research the Company: Proper research is a must. Some vehicle service or third-party warranty companies are well-established and well-reviewed. In contrast, others can barely keep their doors open due to countless complaints and useless coverage plans. This makes places like Consumer Reports or the Better Business Bureau (BBB) a great place to start. And remember, research is key to understanding what you are paying for, so look to also browse the provider's sites to learn more about their coverage plans and additional benefits like roadside assistance. It can also help to see if they even offer a reimbursement policy, such as Endurance's 30-day money-back guarantee. After all, you want to know beforehand if the warranty covers the components you want, like brake pads, the drive axle, the air conditioning system or even hoses and gaskets.
Ask for Discounts: By getting a vehicle service contract or extended warranty before you even need repairs, you are already taking a step in the right direction towards saving money, but why not try to save a little more? To do so, try seeing if there are any available discounts or sales. For example, some providers may have sales during holidays, just as many car dealerships might do for new or used vehicles. It also doesn't hurt to be upfront with the policy salesperson. Most trusted providers can help you craft a policy to fit your needs and budget, like how Endurance auto protection plans can start with monthly payments as low as just $79 for basic powertrain warranty coverage.
Read the Fine Print: Often, car owners will purchase a policy for their vehicle and not have any idea what they are getting into. We suggest not only going over your policy very closely, and it wouldn't hurt to take it to a trusted mechanic to look over, just in case. The last thing you need is to show up at a repair facility for some unexpected car repair to find out what you thought was a covered part isn't.
DON'T:
Choose a "Fly-By-Night" Company: In the extended coverage industry, there is a lot of competition, which can sometimes be very good for customers because it creates a buyer's marketplace. However, countless companies out there promise the world without being able to deliver on it. Avoid them at all costs. Instead, going with coverage options from trusted and award-winning providers like Endurance can give you peace of mind when it comes to repairs. However, always remember that a vehicle service contract or an extended auto warranty is not the same as an insurance policy. Instead, an insurance company will help cover the cost of repairs or issues caused by accidents, weather or theft, while a service contract or warranty is there to help cover issues caused by normal wear and tear use.
Fall for "Too Good to Be True" Pricing: The famous phrase "You get what you pay for" could never ring truer than when it comes to vehicle service contracts or extended warranties. That's why it's best to remember that if warranty companies are quoting you a price that is well below everyone else, chances are it's too good to be true, even if the company says so. If the price seems too good to be true, it is probably because it is. Affordable coverage is attainable, but you should avoid cheap warranty coverage. Instead, it's worth spending the extra bucks for trustworthy coverage regarding unexpected repair costs for your vehicle.
Roll it into Your Car Payments: Lots of drivers choose to purchase contracts at their local car dealership when they buy their new or used car. And while it can give you the same kind of coverage as a service contract or extended warranty from a third-party provider, if you choose the car dealer route, always pay for it separately. When you finance your vehicle, the dealer will charge you interest, adding the cost of your policy, so you end up paying more in the long run. Going the other route through warranty or vehicle service contract providers makes the process more affordable and efficient.
Get Coverage with Pre-Existing Conditions: Many people think of an auto warranty or Endurance extended protection as a cheap and easy way to pay for their pre-existing repairs. Unfortunately, companies will always have these as exclusions, meaning they won't cover anything wrong with the vehicle before signing up for coverage and after a waiting period. So if you're hoping to get repairs your vehicle needs already covered by a service contract, don't, as you'll end up right where you started and stuck paying the repair on your own.
Get Peace of Mind with Endurance
When it comes to protecting your vehicle from unexpected breakdowns and repairs, understanding the dos and don'ts of a vehicle service contract or extended warranty will ensure you're getting the coverage you need. And when it comes to finding the best coverage, only Endurance can give you comprehensive coverage, industry-leading benefits and the only protection plan on the market that offers up to $3,500 in yearly routine maintenance benefits, including tire rotations, alignment checks, engine diagnostic exams and more. You'll even be able to take your car to the repair shop of your choice and enjoy perks like 24/7 roadside assistance and towing, trip interruption coverage and even reimbursements for rental cars. You can also activate extra Endurance Elite Benefits for even more perks and savings, including total loss protection, key fob replacements and more.
Don't wait until you're stuck dealing with an expensive and unexpected breakdown; protect your vehicle with an Endurance auto protection plan by requesting a free quote today. Or, to learn more about Endurance and how we can help you, give us a call at (800) 253-8203. You can also find even more articles on topics ranging from DIY maintenance tips to vehicle buying guides, extended warranty coverage comparisons and more by visiting the Endurance blog.
*A Vehicle Service Contract (VSC) is often referred to as an "extended warranty" but is not a warranty. A VSC does, however, provide repair coverage for your vehicle after the manufacturer's warranty expires. A VSC is a contract between you and a VSC provider or administrator that states what a covered repair is and what is not. Endurance is an administrator of VSCs and does not sell warranties.*
More like this
Extended Warranty

The advantages of having an extended warranty can't be overstated when a surprise car repair pops up. Coverage can make a difference during a breakdown, thanks to protection against expensive..

Read More

Extended Warranty

Nothing beats being able to hit the open road and head wherever you like, whenever you like. Plenty of drivers fall in love with our vehicles, maintaining them with total..

Read More

Extended Warranty

There's a lot to get excited about buying a new or used car, but one feature that often gets overlooked is the manufacturer's warranty. Understanding this coverage helps owners maximize..

Read More