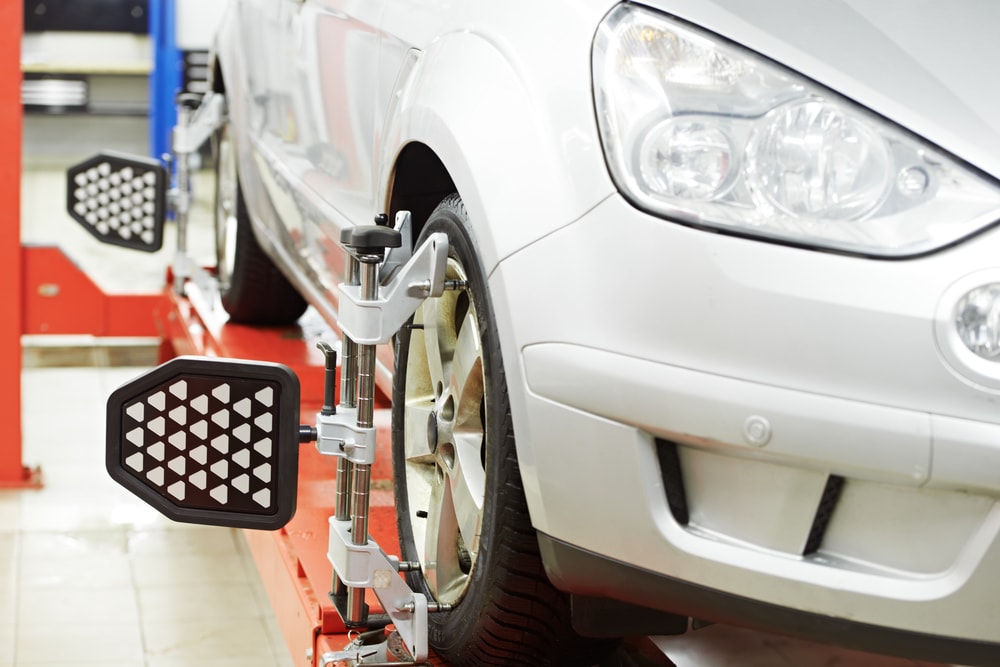 When it comes to good car care, there's more to it than just getting the occasional car wash, getting an oil change, or filling it up with gas. In fact, any vehicle owner should do some essential car maintenance tasks, regardless if they have a gas-powered vehicle, a hybrid or a fully electric car.
One such service is taking in your vehicle for a wheel alignment. After all, regardless of how a car runs, it won't get far without a good set of properly aligned wheels. That's why as a car owner, knowing more about your car's wheel alignment, what problems it can face and what can cause them can help ensure you take better care of your vehicle.
What is a "Wheel Alignment?"
What is wheel alignment? Well, first, you may also hear this referred to as a tire alignment, but either way, it refers to it just refers to how your vehicle's wheels are positioned, though it is a little more complex than it may seem. For instance, when discussing the alignment of your car's wheels, it will usually involve three things: 
Camber:

how the wheel is positioned vertically. If you have a positive camber and draw a straight line from the bottom of the wheel to the top, you'll see that your car's wheel would be angled facing away from the car. As you can guess, a negative camber is the opposite, as the top of the wheel will be tilted inward.

Caster:

this refers to the angle between the wheel and your vehicle's suspension. If the suspension mount is angled so that it is behind the wheel, this is a negative caster. Conversely, a positive caster (which most vehicles have) is when the suspension mount sits in front of the wheel hub.

Toe:

while the camber is how the wheels are aligned vertically, the toe refers to the direction your car's front wheels are angled (in relation to the center of the car). Essentially, this just means that wheels that are parallel with each other have a zero toe angle. But if your tires are titled towards each other, this is known as "toe-in." "Toe-out" indicates the tires are angled away from each other.
The problem is when one or all of your car's wheels point slightly in any direction other than straightforward when in the default position. This is called a misalignment, and this is what makes it feel as if your vehicle is "pulling" to one side or the other when driving. You may even notice that your steering wheel is no longer straight.
What Causes Bad Wheel Alignment & Can I Fix It Myself?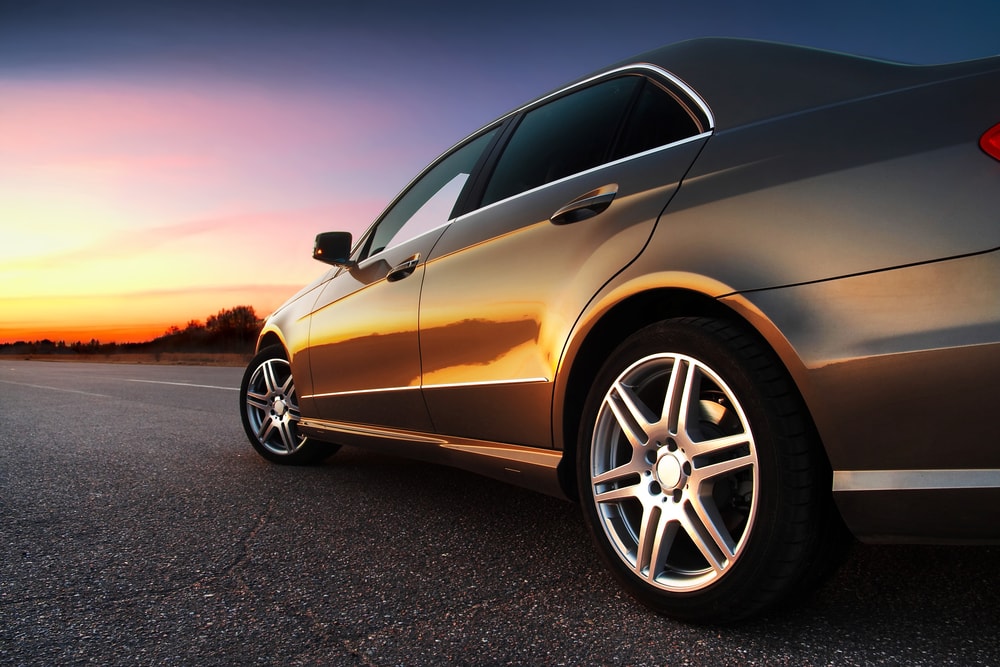 While there are plenty of different types of car maintenance you can do at home to help keep your vehicle in great shape, dealing with a bad wheel alignment isn't something you can do yourself. In fact, anything dealing with an off-center car alignment needs to be taken care of by an ASE Certified mechanic at an auto repair shop or service center so they can align it for you. 
Should you find that a professional can't align your car, you may have a bigger and deeper problem. One possible issue is that the wrong suspension components were attached to your car. Another issue is that a recent accident may have distorted your car's frame. Even road conditions like hitting a speed bump or pothole too quickly can impact your vehicle's suspension and alter the frame and shape of your car.
Can My Tires Alter My Alignment?
Whenever dealing with wheel alignment issues, you should also check your tires. Bad tires, like those with excess or uneven tire wear or too low (or high) tire pressure, can get in the way of a proper alignment for your car. If your car's tires are defective, that can cause swaying. You can test and possibly resolve this by getting a tire rotation to see if it changes anything. If not, it may be time for some new tires. 
Far too many drivers don't realize just how important having properly aligned wheels are on cars. Most drivers are only concerned about tires insomuch as to whether they have enough air or if they get punctured. It is a mistake not to consider alignment a priority. In fact, it is so very crucial that we all regularly get our wheels aligned. This is why most service appointments include this in addition to inspection and fluid changes.
Generally, most vehicle owners would be fine with getting their wheels aligned once every 6000 miles or six months, whichever comes first. If you switch between seasonal sets of tires, you should also get your wheels aligned or checked after 25 miles with the new set. But regardless, if you end up running over rough terrain or a large bump, inspect the car for alignment issues as soon as possible.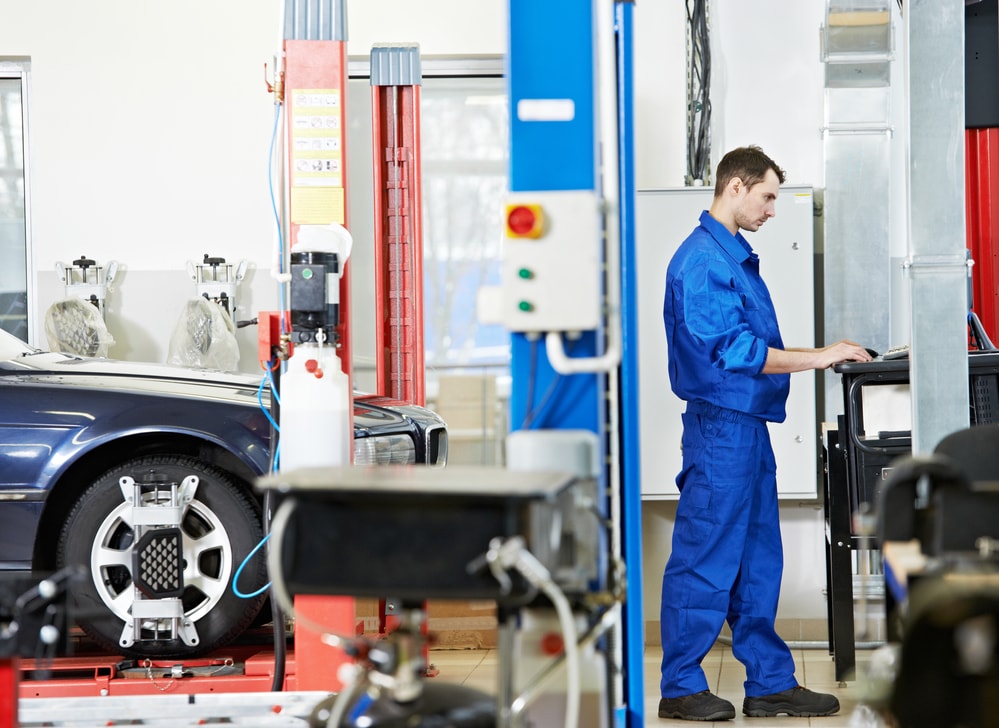 One final thing you should remember is that wheel alignment is not the same as wheel balancing. The key difference is that wheel balancing is the balance between the tire and the rim. The alignment of your car's wheels and tires makes all the difference when driving properly. And if you find your steering to feel loose or imprecise, aligning could fix everything. 
Save On Your Next Alignment Check with Endurance
Understanding when you might be having wheel alignment issues with your car can help you avoid an unexpected trip to an auto shop. But, while proper alignment and following your car's other essential maintenance needs can help keep it running for longer, it can't help avoid every problem. And if you have an older vehicle or one without an active factory warranty, you'd be left paying any repair bills on your own—but not when you have Endurance.
With an Endurance auto protection plan, you'll get peace of mind knowing Endurance will cover your vehicle's vital (and most expensive) components. And, with the Advantage plan, you can get that same protection while saving $3,500 towards your vehicle's maintenance needs, including getting help with alignment checks, oil and filter changes, tire rotations, and more. You'll also automatically receive 24/7 roadside assistance and towing, trip interruption coverage and rental car reimbursements just by being an Endurance customer, meaning wherever you are, Endurance has you covered. But that's not all, as you'll also be eligible for a full year of free Endurance Elite Benefits, including key fob replacements, collision discounts and more. Just find the Endurance plan that's right for you, activate your benefits, and enjoy your year's worth of extra perks and savings.
Learn more about how Endurance can help you by calling the award-winning Endurance customer care team at (800) 253-8203 or requesting a free quote today. And don't forget to check out the Endurance blog to find other articles answering even more of your automotive FAQs, as well as others on topics like DIY maintenance how-tos, road trip planning guides, extended warranty comparisons and much more.
More like this
How To

Ford may have recently decided to discontinue the Focus, but with over two decades since the first iteration was revealed to the world, you can bet plenty of them will..

Read More

How To

It is no surprise that autumn is a favorite season for car owners all across the United States. With pops of color and long shadows, there is so much beauty..

Read More

How To

In the event of a breakdown, having an extended warranty or vehicle service contract watching your back can be a total lifesaver. With some major repairs costing thousands of dollars,..

Read More