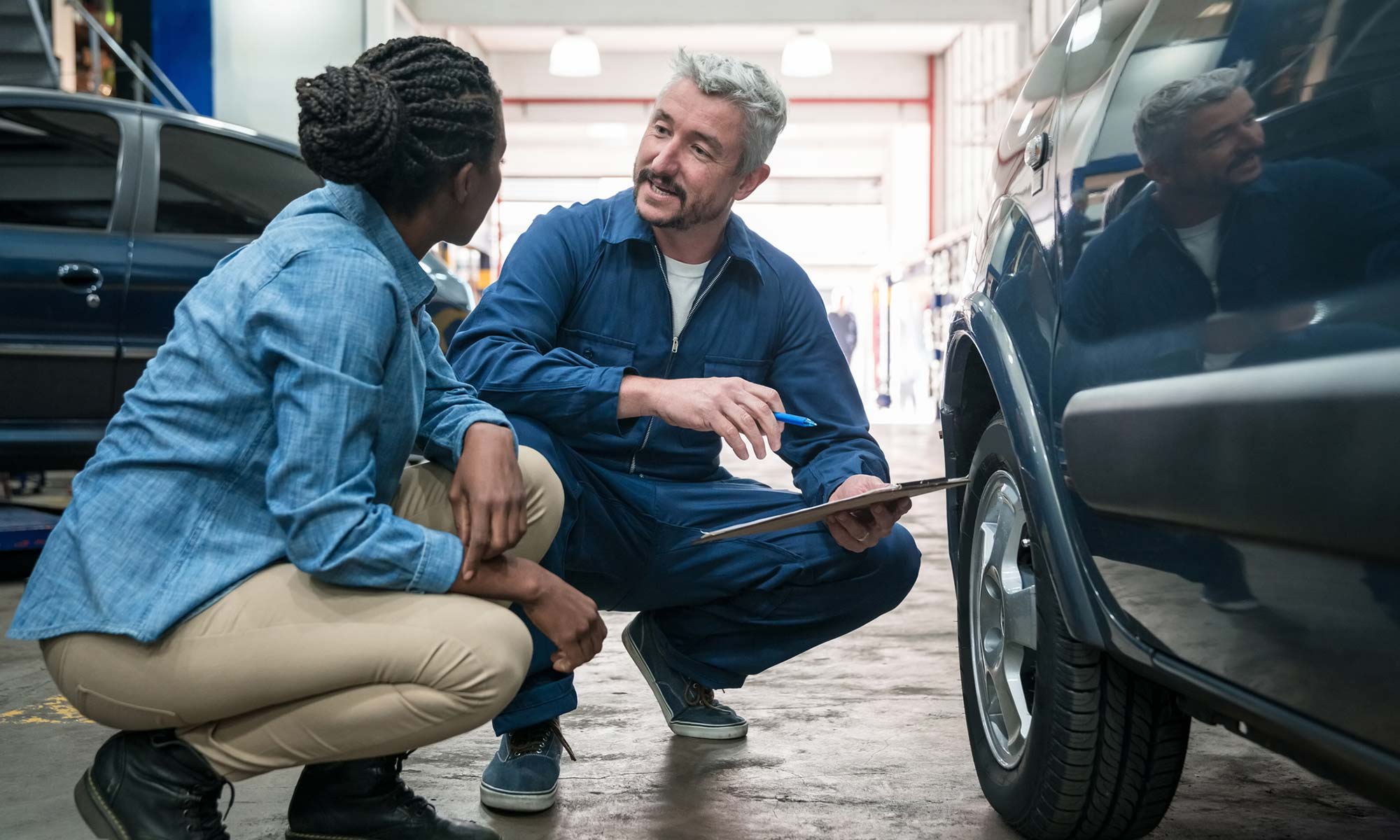 Whether you're taking advantage of holiday sales events, browsing online selections or haggling with a salesperson at a local dealership, finding your next new or used car is an exciting time for anyone. But, while finding the best deal when it comes to a car, truck or SUV's overall sticker price is often at the forefront of any car shopper's mind, it shouldn't be the only thing. 
Many things factor into any vehicle's actual cost of ownership, from the cost of unexpected breakdowns, necessary repairs or essential maintenance. By not being prepared for these types of costs, you could find yourself having to pay thousands to help keep your vehicle on the road. Even having auto insurance, mechanical breakdown insurance or gap coverage can't help you when faced with these types of unforeseen issues. 
Instead, protect yourself and your vehicle from out-of-pocket repair costs with the help of an extended warranty by learning more about them and how plans from Endurance and autopom! compare.  
What Are Extended Auto Warranties?
When you buy a brand new vehicle from a dealership, you will automatically be given what is known as a factory warranty. This warranty is provided directly by the automaker and will help protect the vehicle from repairs and breakdowns for the first few years of your ownership. Typically, this will last anywhere from 3-years/36,000 miles to 5-years/60,000 miles, though some automakers can provide coverage for as long as 10 years. However, when this coverage ends, you'll be left paying for any and all repairs on your own — unless you have an extended auto warranty.
Put simply, an extended warranty (also referred to as a vehicle service contract or VSC for short) is a contract that you can purchase from your vehicle's dealership or from various car warranty companies across the country, such as us here at Endurance, autopom!, CARCHEX and Carshield. When purchased, this contract will help by providing you coverage for the cost of unexpected breakdowns and repairs that fall outside of many typical auto insurance policies. 
The Companies
Endurance
Since opening in 2006, Endurance has become the leading provider of vehicle protection plans across the country by helping to empower our customers with the confidence they need for the road ahead. With our combination of comprehensive and affordable coverage options as well as additional perks such as 24/7 roadside assistance and a year's worth of Elite Benefits, each Endurance customer can get peace of mind knowing their car, truck or SUV is covered. Endurance is also a direct administration of each of our six different VSCs, meaning you'll be able to work directly with a member of our award-winning customer service and sales teams throughout your claims process. 
autopom!
Located in Lake Forest, California and founded in 2010, autopom! provides their customers with three different coverage options. Like Endurance, autopom! also provides customers with additional perks like 24 Hour Roadside Assistance, Tire Protection, and a money-back guarantee. However, unlike Endurance, autopom! is not a direct provider of their plans, but instead is a broker and administers plans provided by four different companies: Mercury Insurance Group, Enterprise Financial Group, Royal Administration and United Car Care.
The Plans
Endurance Protection Plans
AsEndurance'ss newest and most comprehensive protection plan, you can rest easy when it comes to unexpected breakdowns, expensive auto repairs and even your car's essential maintenance needs. Each Advantage plan also includes up to $3,500 in regular maintenance benefits, including up to three oil and filter changes, engine diagnostic exams, tire rotations and even PSI checks. You will also have access to several other special, one-time services at no additional cost to you, including cooling system maintenance, a new battery, a brake pad/shoe replacement, a front or rear wiper blade set replacement and more.
Also known as exclusionary coverage, the Supreme protection plan is ideal for vehicle owners seeking the closest coverage possible compared to their original manufacturer's warranty. It will only exclude a few critical components of your vehicle.
The Superior protection plan has the highest amount of stated coverage available at Endurance and can give your vehicle's critical components – from the rear suspension to the engine – the coverage you need to have peace of mind.
The Select premium plan is the best option for high-mileage vehicles up to 150,000 miles. This plan will help cover essential components such as your engine, transmission, drive axle assembly, and other select lubricated parts. The Select Premier plan will also be able to provide you coverage for other vital components, including your vehicle's electrical, air conditioning, fuel and heating systems.
The Secure Plus plan is an excellent choice for drivers looking for premium powertrain protection at a reasonable price and can be compared to most "gold-level" protection plans available from other providers. This coverage will cover all of your car's critical components, including the brakes, engine, transmission, air conditioning, and steering. It will also include electrical components compared to comparable high-end protection plans offered by other providers.
Sitting just a step below the Secure Plus plan, the Secure plan from Endurance is our most affordable coverage available and is best suited for daily drivers looking for general powertrain protection. The Secure plan will cover most of your automobile's components, including lubricated parts of your engine and transmission.
autopom!
Exclusionary
Exclusionary plans provided by autopom! will be similar to new-car coverage you may find when purchasing a vehicle. However, autopom! notes that Exclusionary plans will not include maintenance services or coverage for consumable items such as your car's battery or tires. Customers are encouraged to call to learn more regarding the complete list of excluded items at this coverage level.
Mid-Level
The Mid-Level plans offered through autopom! will include components within many of the major systems found in a vehicle, including the engine, transmission, brakes, A/C, drive axle and electrical systems. Like the Exclusionary plans, autopom! recommends customers call in to learn more about the complete list of covered components.
Powertrain Plus
Powertrain Plus plans from autopom! will provide customers with coverage for various essential components of your engine, transmission, drive axle and A/C systems. The Powertrain Plus plans will also include basic electrical components, though these will vary by plan. As with their other two coverage options, customers are encouraged to call to learn more about the complete list of covered components.
Why Endurance is the Best Choice to Protect Your Vehicle
When looking for the best VSC or an extended auto warranty plan for you and your vehicle, it's essential to consider more than just the plan's overall cost. Look to see exactly what components the plan does (or does not) cover or if there are any mileage cutoffs for coverage. Be sure to also check for any extra perks or benefits that you may be able to access.
By choosing an auto protection plan from Endurance, you can be confident you're getting comprehensive coverage without breaking your budget. You can also save up to $3,500 when it comes to essential maintenance services with Advantage, including up to three oil and filter changes, tire rotations, engine diagnostic exams and more. Each Advantage package also comes with a number of additional one-time services, such as a battery replacement or cooling system maintenance. Additionally, Each Endurance plan automatically comes with 24/7 roadside assistance as standard.
New and existing Endurance customers are also automatically eligible for a year's worth of Elite Benefits, including up to two tire repairs or replacements and up to $1,000 in collision discounts. Simply purchase any Endurance plan and pay a small activation fee to enjoy an entire year of perks and savings.  
Get started protecting your vehicle today by requesting a free online quote or by giving us a call directly at 800-253-8203. You can also find even more extended auto warranty comparisons, expert auto tips, DIY maintenance instructions and more helpful and insightful articles by visiting our Learning Center. 
More like this
Comparisons

While owning a car is incredibly liberating, it doesn't come cheap. In August 2023, AAA announced that the average annual cost of running and maintaining a vehicle had just passed..

Read More

Comparisons

No matter what kind of car you drive, keeping it in good condition should be one of your top priorities. A vehicle that is well taken care of will last..

Read More

Comparisons

Buying a new or used car can be incredibly exciting, especially if you are buying something you have always dreamed of owning. No matter what kind of vehicle you purchase,..

Read More