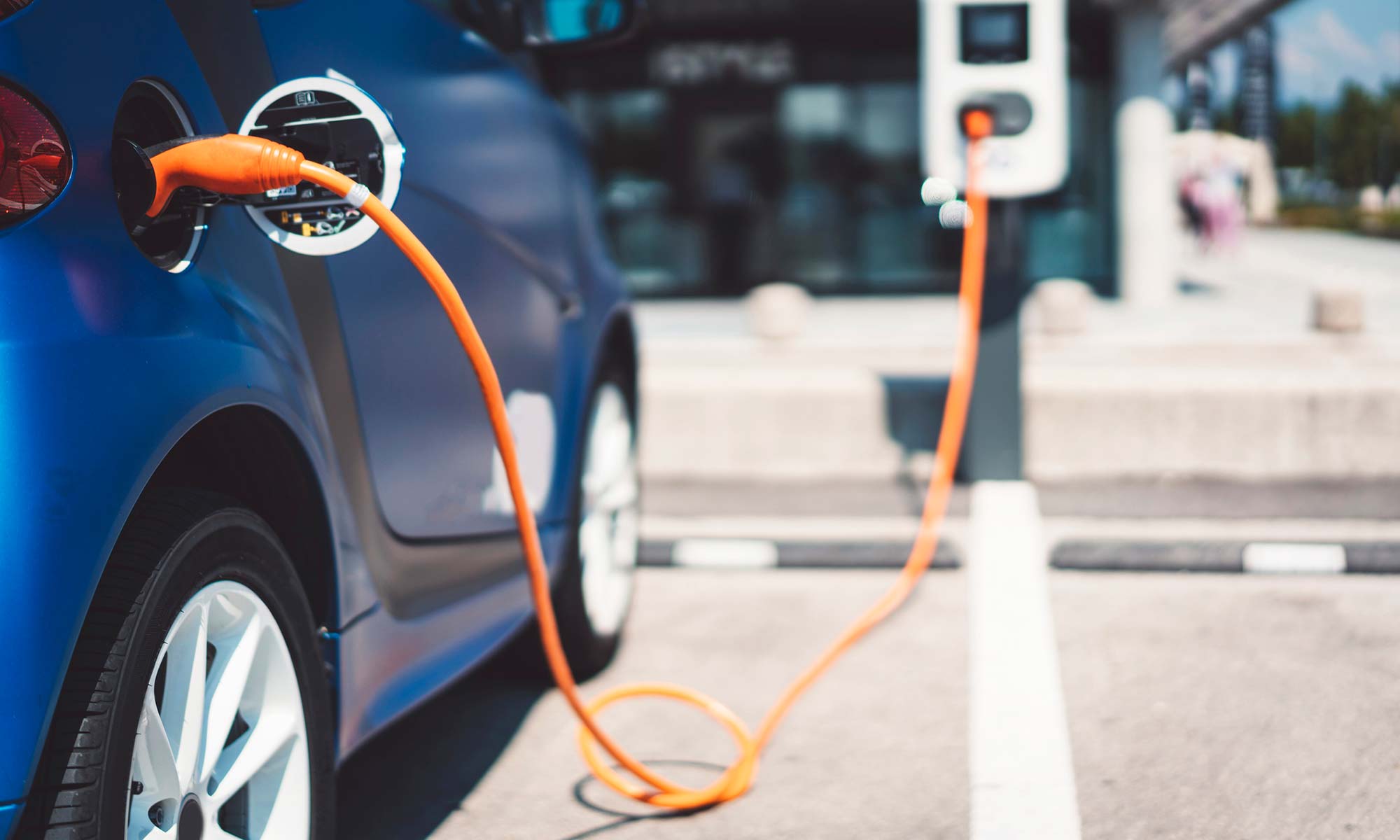 Electric vehicles (EVs) have grown in popularity thanks to their unique combination of style and efficiency. And with even more advancements coming each year, it's no wonder that electric cars such as the Tesla Model 3, Porsche Taycan or the Rivian R1T are becoming more common sights on the road. But while electric cars have seemingly taken the automotive world by storm, many drivers still aren't familiar with exactly how these cars operate compared to those with a more traditional internal combustion engine.
For example, while your everyday Honda Civic, Toyota Corolla, Nissan Altima or any other gas-powered vehicle can experience troubles with its transmission, that won't be the case for electric vehicles.
What Is a Transmission?
Before understanding exactly why electric cars have or don't have a transmission, you have to understand what a transmission does in the first place. 
A vehicle's transmission is a part of its powertrain, which consists of various components needed to power your vehicle (hence the name). In most vehicles, the transmission is a component that you can find in the rear of a vehicle's engine that ensures the gear ratio between the drive wheels and the engine is adjusted correctly when the vehicle changes speed. For example, as your engine revs up as your accelerate, your transmission will adjust the gear ratios to accommodate the correct amount of power going to your wheels. In short, a transmission's job is to ensure you have the right amount of power (torque) transferred to each of your wheels to drive at a certain speed. 
When it comes to vehicles with transmissions, most internal combustion engines will feature a multi-speed transmission or multi-speed gearbox in one of two different forms: automatic or manual. You may also sometimes see continuously variable transmissions (CVTs) in more late model vehicles. 
Overall, you'll find that automatic transmissions will feature gears and a torque converter for effortless driving. In contrast, a manual transmission will require you to manually switch gears via a clutch and flywheel. Both have pros and cons, but most automakers are transitioning most of their vehicles to high-performance automatic transmissions. But, regardless of the type of transmission a vehicle has, they both can experience many of the same problems.
Common Transmission Problems
Transmissions found in conventional cars are rather extensive in their various components, making them prone to problems over the years. A problem with your transmission can be as simple as an easy-to-fix leak or as extensive as needing to replace the entire transmission. 
Here are a few things to look for that could signal a transmission issue:
Transmission Will Not Shift Gears
Transmission Fluid Leaking
Your Check Engine Light Illuminates
Vibrations Felt In Shifter While Driving
You Can Smell A Burning Smell From The Transmission
Transmission Shakes While Driving
Unusual Noises Coming From Transmission
Properly maintaining your transmission can help prevent costly mistakes in the future. Purchasing an automotive protection plan such as Advantage from Endurance can help protect your vehicle's transmission from some of the most costly repair bills you can face as a car owner. Each Advantage plan can also help you keep your vehicle running longer by providing you with up to $3,500 in routine maintenance services, including helping with tire rotations, alignment checks and even engine diagnostic exams. 
For luxury vehicle owners, replacing or repairing your vehicle's transmission can often cost even more than standard makes and models. So if you have an eligible luxury vehicle, including those from automakers such as BMW, Audi, Porsche, Land Rover, Jaguar and more, you can get peace of mind when it comes to those costly repair bills with the Highline protection plan from Endurance.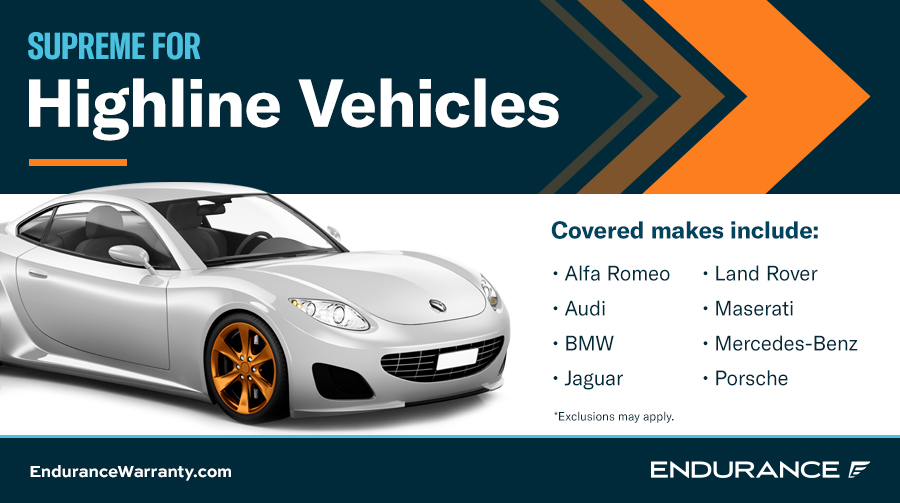 Do Electric Cars Have Transmissions?
There are some key differences between transmission in gas-powered or hybrid/plug-in hybrid vehicles compared to what can be found in electric cars. Mainly, as electric cars use electric motors, they eliminate the need for fueling up with gasoline. Due to this, an electric vehicle will require a different type of drivetrain to accommodate its electric motor. You'll also find that electric vehicles won't require various components found in gas-powered cars, such as EVs not needing a catalytic converter to help regulate emissions.
In an electric car's drivetrain, you'll most likely see a single-speed gearbox, which can sometimes be referred to as a single-speed transmission, compared to the multi-speed transmission found on other vehicles. But unlike internal combustion engines where torque is built up, electric motors generate power instantly, allowing for the use of a single gear. Automakers that manufacture electric vehicles, like the Tesla Roadster or the Nissan LEAF and other EVs, design these gearboxes with precisely calculated gear ratios to achieve maximum efficiency throughout the power band. With a single-speed gearbox, an electric motor that can reach up to 10,000 rpm (revolutions per minute) can easily achieve many of the same high speeds and high-performance capabilities of gas-powered vehicles without the inefficiencies of switching gears. 
Some EV vehicles have multiple gears, such as the two-speed gearbox in the Porsche Taycan and the Audi e-Tron GT. These "2-speed transmissions" are often used where horsepower or power output is greater, and the transmission will need to deliver more torque to the wheels for increased acceleration.
Race vehicles, such as those found in Formula E (the EV version of Formula 1 racing), utilize gearboxes with multiple gears to increase efficiency when racing. This will most likely be seen when electric 18 wheelers are available to the market to allow for the optimal rev range for a wider range of speeds.
One of the biggest advantages that electric cars have over conventional cars is the cost of replacing a multi-speed transmission. For example, according to RepairPal, the average cost to replace a transmission is around $4,924 to $5,119. This price can only increase for SUVs due to the need for much larger transmissions, so you can expect to pay more for a Toyota 4Runner than you would a smaller Nissan Altima. But, remember that while EVs are going to save money on transmission replacements and when it comes to filling up the tank, they will have more costly repairs when it comes to more technologically advanced parts such as the battery.
Keep Your Vehicle Protected with Endurance
Keeping up with routine maintenance is crucial, with the cost of repairing or replacing a vehicle's transmissions being thousands of dollars. One way to keep your car's maintenance needs is with Endurance's Advantage auto protection plan. 
Along with giving you comprehensive breakdown protection, each Advantage plan includes up to $3,500 in routine maintenance services, including engine diagnostic exams, tire rotations, alignment checks and help towards your vehicle's next state safety inspection. Additionally, Advantage customers will also be able to enjoy several special, one-time services, including a battery replacement and cooling system maintenance for even more coverage and savings.
As an Endurance customer, you'll also be able to get peace of mind with the help of 24/7 roadside assistance, trip interruption coverage and rental car reimbursements. You'll even have a 30-day money-back guarantee to ensure you get the Endurance plan that is right for you and your vehicle. And for just a small activation fee, you can enjoy a full year of Endurance Elite Benefits, including extra perks and savings like up to two tire replacements or repairs, collision discounts and more. 
Request a free, no-obligation quote today to choose the Endurance plan for you. You can also speak directly with one of our award-winning customer care representatives to learn more about how Endurance can help you by calling (800) 253-8203. The Endurance blog can also be a great resource to use, where you can find other helpful and informative automotive articles to empower you with confidence for the road ahead.
More like this
Expert Auto Tips

With most states around the country getting colder, it's worth reminding yourself how to prepare your vehicle for the different seasons. Weather conditions play a major role in how a..

Read More

Expert Auto Tips

Being a car owner can be an incredibly rewarding experience, especially if you take pride in your vehicle's condition and performance. Cars that are well taken care of will generally..

Read More

Expert Auto Tips

No matter what kind of vehicle you own, staying on top of its care and maintenance should always be a top priority. Cars that are well taken care of and..

Read More